Tips for Stand Up Paddlers With Dogs
There are so many different types of paddleboards, but I wanted one that was easy to maneuver, and I can enjoy a lake day with my dog. Since mine is massive (11'6"), it is effortless to balance on.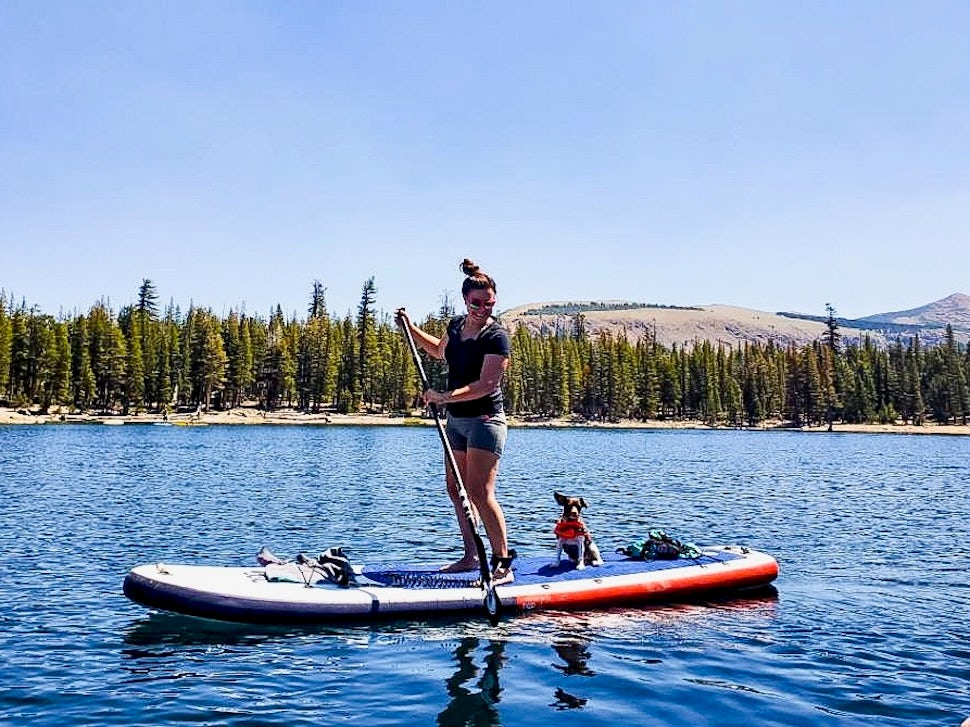 The lakes are thawing out, the weather is getting warmer, and it's basically sunshine and blue skies here in the Eastern Sierra. I moved to Mammoth for the summers, and I have stayed for the summers (winters are also great but nothing compared to the summers, IMO). Of course, COVID-19 is still trying to wreak havoc on my life (and I'm sure on your life too), but regardless, I am so excited to break out my paddleboard and soak in as many lake days as possible. I have already taken my paddleboard out twice this season, and enjoyed every moment of it!

I purchased my paddleboard last summer from Footloose Sports in Mammoth. Craig, the manager basically rolled out the red carpet for me, when the board I wanted was out of stock. He contacted the owners at POP in SoCal, worked out a deal, had it shipped and gave me $100 off (all within a week, while giving me free rentals in the meantime). Like he's seriously the best!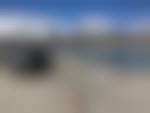 My love affair with POP inflatable paddleboards
I rented an inflatable POP paddleboard a few times and took it out on the local lakes, and I was hooked. I have never used an inflatable paddleboard before, and I was pleasantly surprised at how easy it was to store, transport, set up, and takedown. I was also shocked at how sturdy the board was in nearly every type of weather condition (I have been known to surf white caps on Convict in high winds).
I ended up purchasing the El Capitan POP inflatable paddleboard, which was the same model I rented, and I have to say, it is one of my favorite non-essential outdoor purchases I have ever made.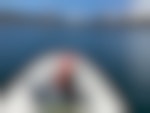 What do I pack?
Like every outdoor activity, you have to bring a few things to make the experience both fun and safe. I always carry a packable, lightweight backpack and bring plenty of water, sunglasses, sunscreen, a Ziploc bag, and dry bag for my phone and car key, lip sunscreen, a hat, water shoes, quick-dry towel, dog treats and life vests (for both my dog and me). I will also bring my favorite adult beverage (beer or coffee, depending on my mood). I put my phone in a Ziploc bag and place it in a dry bag while I play music and cruise around the lake.
Why inflatable?
I wanted an inflatable board because it is easy to store and transport. I am 5'2" and accessing a roof rack on the top of my larger than life SUV is just too much. Also, I do not have a garage, so storing the board, which stands at 11 feet, 6 inches tall, seems very cumbersome (I don't even know if my downstairs ceilings are that high). The El Capitan is a mega board, measuring at 11'6" and weighing 36 pounds. However, it comes in this super handy backpack with roller wheels so I can carry it or roll it onto the shore of the nearest lake without a problem.
It comes with a hand pump, and it takes me no more than 15 minutes to set up and inflate. I find it very easy, and the hand pump is super handy. Of course, I get a lot of comments from the peanut gallery on the shores of crowded lakes:
"How long does that take you to pump up?"
"Are you tired?"
"Why don't you get an electric pump?"
"Does your dog have a life vest?"
"Does your dog stay on the board?"
"How heavy is that"?
"How much does that cost?"
And the list of questions goes on…
It takes me about 10 minutes to pump up
No, I do not get tired (and it's a great arm workout)
I do not need an electric pump since the hand pump works just fine
Yes, my doggie has a life vest and stays on the board
It weighs just less than 40 pounds
And it costs $800 to purchase
I have not taken this board into a backcountry lake, mainly because it is heavy, and the backpack it comes in is quite cumbersome for a hike. There are SO many accessible lakes that do not require hiking, so I honestly do not feel the need to lug my board into the backcountry. I have a rainbow inflatable kid raft that I take into the backcountry instead. But if you want to lug my board into the backcountry for me, I will carry your beer!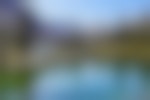 My favorite Eastern Sierra lakes to paddle
I have to admit, I am a creature of habit (I go to the same lakes time and time again) and only have had my board for one summer, so I have not yet explored as many lakes as I would like, but the following are some of my favorite lakes to paddle, here's why:
They are easily accessible by car
They are not very rocky or have a ton of moss that can mess up my fin
They are big enough that I can get a decent paddle session without getting bored
They are not too far from my house
They have adjacent trails in the area, which I can explore after my paddle session.
Convict Lake (can be crowded with fisherman and does have rocky shores which can snap the fin)
Horseshoe Lake (no fisherman and on the smaller side but I always get bombarded with questions while I am setting it up)
Twin Lakes Bridgeport (massive lake but an hour drive)
June Lake (large lake but has some moss in the back which can cause my fin to become tangled)
Crowley lake columns (huge lake but can be crowded with fisherman)
Grant Lake (huge lake but can be crowded with fisherman)
A full-body workout
There are so many different types of paddleboards, but I wanted one that was easy to maneuver, and I can enjoy a lake day with my dog. Since mine is massive (11'6"), it is effortless to balance on. It also has ample harnesses and D-rings that allow me to store plenty of gear. It is basically a blow-up ship. Although it is quite easy to balance on, I do get a full-body workout.
"Few activities provide such an extensive range, from upper body training to leg work and core strength building. When you paddle through the water, your quadriceps, shoulders, arms, and knees work together to propel you forward. Your leg muscles up their game to help the core in keeping your balance.
A casual paddle about can churn through 430 calories in the space of an hour (I am a casual paddleboarder)".
The more you know...
Choosing your paddleboard
There are so many components to paddleboards that it makes my head spin. From the length of the board, the number of fins, and the width of the board to the hull (body) and thickness of the board, there are so many components that can determine the type of board and how it performs in different bodies of water. REI has a great description of each of these characteristics when choosing the best board for you.
In general, longer boards are faster than shorter boards, but shorter boards are more maneuverable. Keep in mind your intended use when deciding what length SUP to buy:
Short boards (under 10') are great for surfing and/or kids. These boards almost always have a planing hull. Short boards are more maneuverable than long boards, making them great for surfing waves. Boards designed specifically for kids are typically around 8' long.
Medium boards (10' to 12') are ideal for all-around use and for SUP yoga. Most of these boards have planing hulls, but sometime you'll find a displacement-hull SUP at this length.
Long boards (12'6" and above) are great for fast paddling and long-distance touring. The majority of boards in this size range are displacement-hull SUPs. They're faster than short and medium boards and they tend to track straighter. If you're interested in paddling fast or touring long distances, you'll want a long board.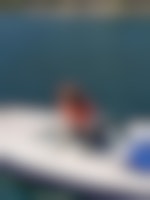 Paddling with Moo
Moo is my 14-ish pound cow spotted, marmot hunting rescue mutt. She pretty much goes everywhere with me, so when I was shopping for a paddleboard I knew I wanted extra space for her and harnesses to hold her treats and towel. Let me be honest. Moo hates water. She is a terrible swimmer and has no desire to swim in an alpine lake. She barks at ducks from the shore, chases seagulls on the sandy beaches, and waits for the waves to wash her tennis ball back to the sand. She will take her sweet time jumping from rock to rock and climbing over fallen trees before she will ever get her feet wet in a creek crossing (she is a total rock star at water crossings in the backcountry). When I first introduced her to paddleboarding, she was pissed. She jumped off the board into the lake, sank halfway to the bottom, swallowed a bunch of water while coming up for air, and sank back down. As soon as I got back home, I ordered her a doggie life vest and bribed her with treats.
It took a few more sessions until she started to relax. It also took lots of dog treats and a cozy towel on the front of my board. For the most part, she is now perfectly content sunbathing on my board and will occasionally stroll to the back of the board to drink from the lake. She is not the biggest fan of white caps and strong winds, but I can't blame her. I still have to carry her onto the board as she has no desire to jump on the board or get her feet wet, and trying to get her off the board as I am docking is always a struggle as she refuses to swim to shore (even in her life vest). I am sure it is great fun to watch for bystanders. For the most part, she has become quite the little shipmate, and I try to make each session as pleasant for her as possible (remember, towels and treats). I try to embrace this practice whenever I introduce her to something new, whether it is skiing, camping, off-roading, road tripping, hiking, running, or paddleboarding. If she is going to adapt to my activities and environment, I try to adapt to her fears and think of any new tricks or tactics that will make her more comfortable (dog bed and blankets in my car, never leave the house without treats and a toy, life vests, down jackets, towel on my SUP board, cooling vests, booties, a backpack to carry her, etc.).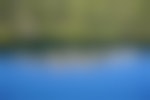 We want to acknowledge and thank the past, present, and future generations of all Native Nations and Indigenous Peoples whose ancestral lands we travel, explore, and play on. Always practice Leave No Trace ethics on your adventures and follow local regulations. Please explore responsibly!
Do you love the outdoors?
Yep, us too. That's why we send you the best local adventures, stories, and expert advice, right to your inbox.