Summer/Fall 2021 Recap: Trails and Adventures in the Eastern Sierra
My backpacking 2021 season in my backyard of the Eastern Sierra has been incredible. I am excited to share with you some of my favorite trails, experiences and important lessons.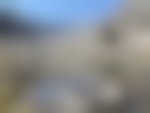 My backpacking 2021 season has been incredible. Although I started much later than usual due to lots and lots of puppies, I still managed to adventure hard in the backcountry...with dogs in tow. I car camped more than usual, I paddle boarded on "new to me lakes", I rode my mountain bike more miles than I ever have before, I fell back in love with long distance running, I spent over a dozen nights outside sleeping under the stars and I invested in some new outdoor gear that I am excited to share with everyone, in my next blog post.
I am a firm believer in sharing my adventures with whoever wants to hear about them, which means I do share my locations. As a backcountry enthusiast, I do not believe that I should be the "gatekeeper" of the backcountry by keeping trails secret; afterall, all of these hiking trails are well-marked on maps. They are not secret, and I can't wait to share them with you! As always, getting into the backcountry means being respectful of the land, of Mother Nature and of other humans who are also out there enjoying themselves. I also included a few essential learning lessons on coyotes in the backcountry and solo female backcountry adventures.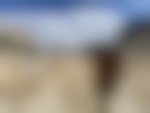 Hilton Lakes
There are multiple, as we were constantly reminded by another hiker on trail. We chose to camp at the highest lake to avoid the crowds, as it was puppy Taquito's first backpacking trip. Personally, Hilton Lakes has never inspired me because the trail itself is quite sandy and dry, the views are 5/10, it can be crowded, and there are a lot of mule trains, however, I would rate it as an easy backpacking trip for the Sierra hence why we decided this would be a good overnight for the puppy's first time. The trailhead starts on Rock Creek Road, very close to the resort. It is approximately 12 miles round trip with not much uphill, but it is very sandy so it can be a slog. Nevertheless, this is one of the best backcountry camp spots for a first-time backpacker, someone trying to regain their trail legs, a puppy/dog, or kiddos! There are plenty of previously used places to camp and many options for day hikes once you arrive at your destination.
Virginia Lake via the John Muir Trail
This is one of my favorite sections on the JMT, and I have wanted to camp here for ages. It can get a bit crowded because it is a popular JMT camping spot with multiple entrance points for weekend overnight trips (McGee, Red's Meadows, and Duck Lake Trailheads). We decided on starting at Duck Lake Trailhead, as it was the shortest amount of miles, and the trailhead is 10 minutes from my front door. Hiking out of Red's Meadows is never my favorite, and the summer before, I spent a few nights going over McGee Pass, so Duck Lake Trailhead seemed like the best option for a two-night weekend backpacking trip. I love being on the JMT, especially with my two small pups. People are always asking how I got them out this far, and sometimes I say that I helicopter-ed them in to see the look on people's faces.
Virginia Lake from Duck Lake Trailhead is about 22 miles roundtrip with moderate elevation gain. The views are stunning, and there is plenty of water along the way. Purple Lake has had a bear problem recently, so we decided to do a quick lap around the lake and then went up to Virginia Lake.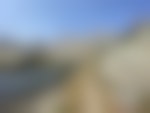 June to Yosemite
Donohue Pass has been on my tick list for years. I have entered Yosemite from Mammoth, going over Kuna, Koip, and Parker Pass but never Donohue. Yosemite is tricky for me because dogs are not allowed, so I drop my dogs off in Bishop for dog boarding, which means I REALLY HAVE TO WANT TO GO INTO YOSEMITE. The trip somehow has to entice me….Lyell Canyon and Donohue Pass have attracted me for years. Hiking over Donohue Pass and hiking down into Lyell Canyon is a real-life dream. The waterfalls, the granite, the rivers, and taking a dip in the crystal clear water is an experience I will never forget. There were a couple of downhill sections into Lyell Canyon that were knee-breaking, but I feel like that is typical Yosemite backcountry. My knees always take a beating. From Rush Creek in June into Tuolumne via Donohue Pass is approximately 30 miles.
Minaret Lake
I have day hiked to Minaret Lake, but I have always wanted to camp at this location to experience sunrise over the jagged minarets. That minaret alpenglow is something that always takes my breath away. The trail out of Red's Meadows is quite dry and is not the prettiest trail until about 1 mile from Minaret Lake. I picked a very smoky and windy day, so I was a bit nervous I would not have stunning views… looking back on this experience, the wind and smoke were the least of my worries. My two dogs and I were fast asleep in the tent after I popped a couple of Benadryl. I woke up around 9 pm from a Benadryl-induced sleep to a horrifying scream. I stood straight up in my tent and thought to myself:
"Oh my gosh, someone is getting raped or getting attacked".
I was frozen and terrified. A few minutes later, I heard a pack of coyotes barking, and I then assumed someone's dog was getting attacked by coyotes, and the human continued to let out a horrifying scream. I peeked out of my tent with my headlamp, as my dogs were now awake and on high alert. I saw a headlamp coming toward my camp, and I immediately shouted, "are you okay"?
A female voice responded:
"yes, but I have a pack of coyotes stalking me on the trail for the past two hours".
I asked if she had a dog with her, and she said yes, a big dog, but her dog got tricked by one of the coyotes. A single coyote approached her dog on the trail and tried to play, then led her into the pack of coyotes. Thankfully she was able to get her dog away from the coyote pack before it was too late. Of course, small dogs are bait for coyotes. Coyotes will come up to small dogs, attack them on a leash, and attack them around humans.
Many people are under the impression that coyotes will not mess with big dogs, which is absolutely false. Coyotes will attack big dogs but will use cunning tactics such as luring your big dog into their pack by either pretending to play, faking an injury, or sending a female in heat to draw into the pack. Once your dog is in a coyote pack, it is pretty much game over. I hate coyotes to my core, and we, as dog owners, must do everything we can to prevent a coyote attack.


A lesson about coyotes
This female backpacker was indeed stalked by a pack of coyotes on trail with her 70 lb dog for over two miles. She tried to throw rocks at the coyotes, yell at them, wave her arms and do everything she could to scare the coyotes off. The horrifying voice I initially heard was this human screaming at the coyotes after her dog was lured into the pack. She was terrified and asked if she could set up her tent in my camp. I agreed at this point, the pack of coyotes were already aware of my two small dogs and, as a result, were already in my camp and most likely would be there for the entire night. I felt safer with another human around. After she set up her tent, I walked out of my tent with my trekking poles and my two dogs on leash to assess the situation. The pack of coyotes was about 40 feet away, eyes glowing in the night, staring back at us. Moo was fully aware of the problem, but my puppy was not sure what was going on. The coyotes stayed up all night, eyes shining into my tent, stalking our campground until morning. Moo was on guard all night staring out the tent, and because of this, I knew the coyotes were still around in our camp. The following day I awoke to the most stunning sunrise. It was jaw-dropping as the alpenglow set against the minarets.
After watching the sunrise, I wanted to pack up camp and hike out as it was still pretty windy, and I was stressed and spooked from the coyote experience. My camp neighbor said that the coyotes were on the ridge, eyes on our camp, even mid-morning. In my experience, coyotes usually leave early in the morning. By 10 am, I was on the trail with my two leashed dogs as the coyotes continued to follow us for about ½ mile. It took me a few weeks before I felt safe and comfortable backpacking with my dogs, as this experience scared me to my core.
Sherwin Lake hammock camping
I have wanted to go to hammock camp for years but have been too chicken to try it out on a multiple-night trip because I was nervous it would be too cold or uncomfortable. After work, my friend and I hiked a few miles to Sherwin Lake to photograph the night sky and hammock camp. Since this trail is 10 minutes from my front door, I figured that I could bail and come home in the worst-case scenario. I learned one crucial lesson: hammocks are great for naps but not for sleeping in overnight. I was cold, I was uncomfortable, and I woke up with an aching neck. On the flip side, I took some stunning photographs of the night skies, and my friend and I had a dance party by ourselves under the stars. It was an entertaining night but not my favorite way to sleep.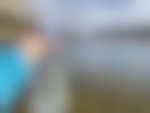 Car Camping on US Forest Service out of Bridgeport
The forest closure this year threw me for a loop, especially since I was supposed to leave during that time to hike a 70-mile loop with Moo. However, I refused to sit at home. At the same time, forest management tried to figure out their next step, so I packed up my truck with my car camping gear, my hiking gear, and my pups, and I headed for the only open forest in California, which just so happened to be one hour up the road. Humboldt/Toiyabe National Forest remained open for day use hiking and car camping in established campgrounds. I have never car camped in this area, but I decided to spend a few nights at Lower Twin Lakes Campground, and boy, did I make the right move. This first-come, first-serve campground was stunning with a running stream that backs up to it. I spent three nights here and spent my days reading in my hammock, hiking to Barrett Lake, paddling Upper Twin Lake, and enjoying the sunny blue skies with the pups. I would highly recommend this spot!
Yosemite Ten Lakes
I have wanted to camp at Ten Lakes via Ten Lakes Trailhead since I hiked the Grand Canyon of Tuolumne. I remember Ten Lakes being one of the few places on that 60-mile loop that took my breath away. So I made a mental note to return, and this fall, I did just that. I told my friend this was a must-do even in the cold, fall weather, so we picked up our permits at the Tuolumne Ranger Station, and off we went. The hike is about 14 miles round trip with an optional 2-mile bonus trek to Grant Lake (highly recommended). Unfortunately, the smoke was pretty awful this trip, so it not only made for less than desirable views, but we also felt it deep in our lungs. It was my first cold-weather backpacking trip of the year, but I stayed quite warm in my puffy down clothes (booties, pants, jacket, and beanie). It was also my first backcountry fire in quite a few years. At this time, fires were allowed in the Yosemite backcountry within a specific elevation range (between 6-10k) and in a previously used fire ring. We filled a bear canister with water, gathered wood and kindle, and enjoyed the warmth from the fire. The hike out was rough because the smoke became much worse overnight to the point that my head and chest began to hurt, but luckily we were in the car in no time, and within a couple of hours, we were eating and drinking at JLB. Ten Lakes can also be accessed from White Wolf and Glen Aulin, but these are much longer treks.
Car Camping Yosemite Valley
Each year, I try to spend one-weekend camping in Yosemite Valley, but the problem is that I am always late to the game to reserve campsites. This year, I somehow managed to grab four nights over a weekend in Yosemite Valley, so I invited a few of my friends from my #adventuregirlgang. We all met up on a Thursday evening in Yosemite Valley for four days of fun, belly laughs, long walks, and bike rides with the pups. This was my first time riding bikes in Yosemite Valley, and it was such a dream. Riding through serene landscapes with views of granite towers and the fall foliage was magical. Both of my pups took a ride in my backpack, and we managed to drink, laugh and bike through the entire valley. Fall in Yosemite Valley is magical, and I hope everyone gets a chance to experience this at least once in their lifetime. I was also able to photograph the night sky with Half Dome in the background and spend countless hours (and money) in the Ansel Adams Gallery. It was so lovely to see friends from home again, and I cannot wait for many more adventures to come!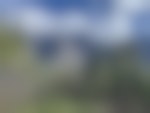 Unfortunately, speeding and feeding bears are common occurrences in Yosemite National Park. I lost track of how many times aggressive drivers tailgated me, swerved around me, and sped through the park going upwards of 50-60mph in a 35mph zone. I had to slam on my brakes at one point to avoid hitting a coyote in the road, and this big monster truck behind me who was riding my tail did not have time to stop entirely and instead spun out on the road. Please slow down in National Parks, and please don't feed the bears, aka keep all your scented items in the bear boxes. Bears are being euthanized because you are reckless.
Peeler Lake- Robinson Lakes lollipop loop via Little Slide Canyon
I am embarrassed to admit that I have not explored much of north Mono Country, so when the forest closed down this year, I found some fantastic places out of Bridgeport, one being Little Slide Canyon. I only day hiked this area but knew I wanted to go back to complete this 22-mile lollipop loop through Yosemite, and what a stunning adventure it was. I spent one night and two days in the shoulder season, hiking through snow and sleeping in 20-degree temps while trekking through some of the most stunning backcountry I have ever experienced in the Eastern Sierra. I camped at Peeler Lake, which was about 7.5 miles from the trailhead, and the second day I hiked 15 miles through Yosemite, over Rock Island Pass into Robinson Lakes, and back to the original trail past Barney Lake.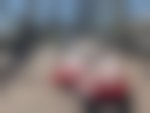 Unfortunately, I was in a pretty somber mood starting this hike because I had a very uncomfortable encounter with the parking attendant who ran the overnight parking for this trailhead. I included the experience below:
We need to start NORMALIZING Females going into the backcountry solo.
There is absolutely nothing a male can do in the backcountry that a female cannot.
Although I do not think this man was malicious in any way, his purposeful ignorance was utterly inappropriate.
Me: "Hello, can I get a car pass to park overnight?"
"How many nights?"
Me: "Just one to Peeler Lake"
By yourself?
Me: "Yeah"
"You're an animal"
Thinking to myself, "hmmm, I'm a human"
"I've see lots more females these days backpacking by themselves"
Thinking to myself, "did you really have to go there"?
Me: "as you should"
"I'm not trying to be a chauvinist or anything… well I guess the only things that are out there are bears… and people"
"Yes my biggest concern is men on trail"
He took a step back and stared at me, then continued: "So you're coming back tomorrow from Peeler Lake?"
Me: "Yes"
I didn't tell him that I was doing a bigger loop, but I didn't want to be called an animal again or judged because I'm a solo female backpacker. I just wanted my parking pass so I can get on trail and be done with this person. I was also really annoyed I had to shell over $15 to park on private property and deal with this dude's blatant ignorance.
"You're an animal, so you're sure you're coming back tomorrow"
Me: "Yea tomorrow evening, I have to work on Monday"
"We'll just making sure because I am the one who will have to come out and look for you if you're not back"
Me: " that won't be necessary, have a good day, Bye"
I am not an animal. I am a female human who happens to have worked my ass off my entire life to get where I am today, professionally and personally. I happen to love going into the backcountry by myself, all year round, and I work extremely hard all year to physically and mentally train so I can have the strength and endurance to do things that bring me joy. I sometimes adventure with male partners and/ or female partners, but I prefer solo jaunts with my dogs. I didn't have my dogs this trip because it wasn't fair to have them complete a 22-mile loop over two days. But I couldn't imagine how the convo would go if my two little dogs were with me. I also couldn't imagine being a female of color during this encounter.
What if he said this to a female who decided to go on her first-ever solo backpacking trip? What if his comments made her feel inadequate to the point she didn't get on trail or turned around?
As we are rounding into 2022, many other females and I are still dealing with sexist and very hurtful comments and convos from males about females who actively choose to solo backcountry. I will continue to do my part to normalize that females and males are equal counterparts in society and the backcountry.
I am not sure how many non-snow backpacking trips and trail miles I have left in this year before the snow starts flying, but hopefully I can squeeze in a couple more, and if not, I am excited to embrace all the winter has to offer!
Thanks for reading!
Xx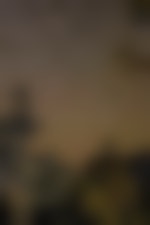 Kristen
We want to acknowledge and thank the past, present, and future generations of all Native Nations and Indigenous Peoples whose ancestral lands we travel, explore, and play on. Always practice Leave No Trace ethics on your adventures and follow local regulations. Please explore responsibly!
Do you love the outdoors?
Yep, us too. That's why we send you the best local adventures, stories, and expert advice, right to your inbox.