SOS: Personal Locator Beacons vs. Satellite Messengers
The ultimate guide to SOS devices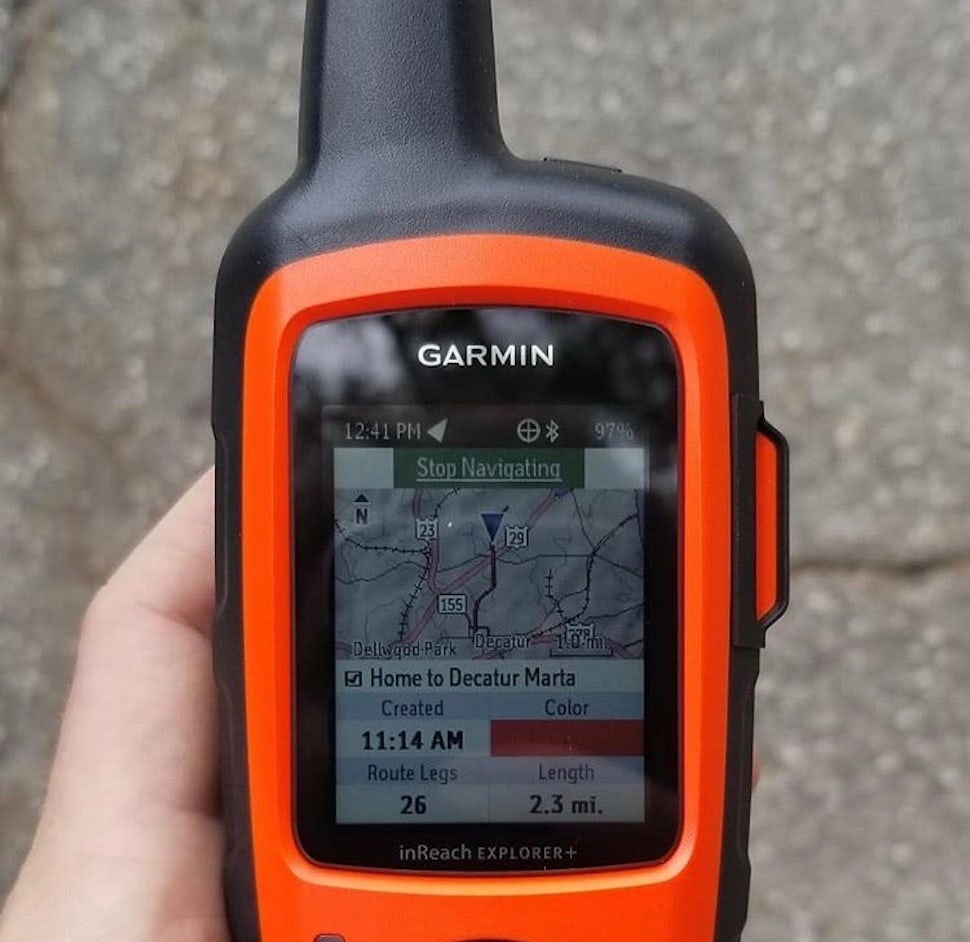 "I can't take it, see I don't feel right. SOS please someone help me"
-Rihanna
After spending decades hiking on trails, climbing mountains, rafting in rivers and being humbled by Mother Nature, I finally took the plunge to start researching personal locator beacons and satellite messengers (YES, there is a difference). I have been in a few questionable situations where it would have been nice to have some line of communication with a park ranger or a rescue team so I finally decided to bite the bullet and buy one of these life-saving devices.
To be honest, I was extremely hesitant to make this purchase because I did not want to pay a required monthly fee to use this device especially if I did not plan on using it every single month. Although I do backpack and hike on a regular basis, I often do have a cell signal in many places which can be used in case I need to make contact in an emergency situation. Thankfully, Garmin came out with an amazing Flex Subscription Plan that starts at $15 a month which allows you to turn services off for 30 days at a time, meaning if you are not going to use your device for a month then you don't pay for it (Say WHAT?!).
Although I found out about this amazing deal in November 2017 when it was released, I wanted to take my time to thoroughly research the best devices out on the market for ME.
I did not care if I can send text messages to friends and family. I did not need topographic maps or navigation since I used GAIA GPS, however, I strictly wanted a device where I could send an emergency signal so I could be rescued in case of an emergency, a simple, "push this button and a rescue team appears…eventually".
Here is what I found out and how I ended up making my long-winded decision.
Personal locator beacons versus satellite messengers
Yes, there is a difference even though many use these terms interchangeably (guilty as charged).
Personal locator beacons (PLBs): Available in the U.S. since 2003, these satellite-based handheld devices are designed primarily to send out a personalized emergency distress signal via a constellation of satellites. They generally require an open view of the sky to transmit successfully. It transmits a powerful signal at 406 MHz, an internationally recognized distress frequency monitored in the U.S. by NOAA (National Oceanic and Atmospheric Administration), the AFRCC (Air Force Rescue Coordination Center) and the USCG (United States Coast Guard). The signal is sent to a system of international satellites, which then relay your location to the US Coast Guard, which then relay your coordinates to the local search and rescue team. This is a one-way signal, meaning only you can send out a signal but you will never know if it was actually received on the other end. I was also warned that a rescue could take a few hours to a few days or it may never even happen. I quickly learned that this was not the device for me, so I moved to the next category.
Satellite messengers: A more recent innovation, these handheld devices, such as those from SPOT and Garmin are 2-way communication devices that allow you to send messages to an emergency responder and receive messages back. Satellite messengers are GPS-based devices that rely on either of two commercial satellite networks, Iridium or Globalstar, rather than the military network used by PLBs (this is why there is a monthly subscription). Besides the two-way communication, these devices also allow you to send preset text messages to your contacts, link your coordinates to your social media, download maps and they can also be used as a navigation device; fancy right?
I had a choice between the SPOT and the Garmin and I chose the Garmin over the SPOT strictly because of the Flex Subscription Plan that only Garmin offers. If I am not going to be in the backcountry for 3 months, I do not want to pay a monthly subscription for 3 months of non-use (I like my money too much).
These are all the specs and details on the SPOT.
The new SPOT (SPOT GEN 3) that was recently released does have SOS capabilities and two-way messaging with a battery life of 17 days but offers one-year subscription increments (meaning you cannot pay monthly and there is NO Flex plan). This device also has tracking capabilities, the ability to post to social media and check in, and a compass. This device does not provide navigation capabilities or topographical maps.
Garmin inReach Explorer versus Garmin inReach Mini
Both of these are two-way messengers with an interactive SOS. They also work as navigation devices and allow you to send text messages to your contacts, load your coordinates on your social media all without cell phone service.
Much smaller in size
3.5 ounces
50 hours of battery life
Pair with mobile devices using the free Earthmate® app for easier messaging and access to topographic maps and U.S. NOAA charts, color aerial imagery and more
Must pair this with your phone, which can die due to the battery, or extreme heat or cold.
Much bigger in size
No need to pair it with your phone
Digital compass, barometric altimeter, and accelerometer
7.5 oz
100 hours of battery life
Pre-loaded topography maps
Does not need to be paired with your phone (no worrying about phone battery dying, freezing or overheating)
Garmin inReach subscription plan details.
Additional tips
Always bring an extra battery charger (or two as solar panels are not efficient). I recommended Goal Zero. I have the Flip 30 Power Bank
Turn the device off at night when you are sleeping to save battery
Always keep your phone on airplane mode
These devices are waterproof and weatherproof however I would always use caution
Attach the device to the outside of your pack since its antennae is needed to pick up signal
For any general questions on navigation, read my post on Navigation and Maps.
Take my paycheck because yes these are expensive
These devices will run you about $350-$475 before tax but I live for deals so here are some tips and tricks:
These ALWAYS go on sale a couple times a year.
You have the option to purchase them from a non-REI online international dealer to avoid paying sales tax.
Purchase the device full price at REI to receive dividends and do not forget to use your REI credit card for even more dividends.
We want to acknowledge and thank the past, present, and future generations of all Native Nations and Indigenous Peoples whose ancestral lands we travel, explore, and play on. Always practice Leave No Trace ethics on your adventures and follow local regulations. Please explore responsibly!
Do you love the outdoors?
Yep, us too. That's why we send you the best local adventures, stories, and expert advice, right to your inbox.