Keeping Your Extremities Warm in the Winter
Head, Shoulders, Knees and Toes (but really fingers and toes)
I was sitting on a ski lift at June Mountain with a very cranky friend struggling with cold toes. It was a cold, windy day, and although he is an expert skier (he grew up in Mammoth and has been skiing for over 30 years), it was crystal clear he has been struggling with cold toes and fingers for some time, without any resolution. I offered him some toe warmers in my jacket pocket, but he kept saying they wouldn't fit in his boots, which made me wonder if his boots were too tight. All in all, it was an absolutely miserable day because he was so negative about the whole situation.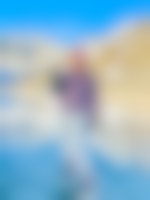 Still, it got me thinking, "how many other folks ski, hike or mountaineer in the winter and struggle with cold extremities?"
A couple of winters ago, I was on a winter mountaineering expedition in the Eastern Sierra, going up Matterhorn Peak and my toes and fingers were absolutely freezing. When I arrived back home to Mammoth, I immediately troubleshot this problem, and within time, with a little bit of money and lots of great advice, I now hike and ski while keeping my body and extremities warm.
A few things I have learned along the way about cold extremities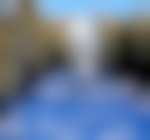 Toe warmers and hand warmers: I always carry these in my summer emergency kit, my winter pack, and in my pockets when I ski and hike in the winter. The key to foot warmers is putting them on the top of your feet in your boots, so they do not burn the bottom of your feet due to pressure while walking or skiing. I also use these when I am winter camping, but I put them between my sock liner and wool sock. In terms of the hand warmers, I will put them inside any gloves that have the handwarmer pocket. Or, if I am wearing liners underneath a glove, I will put them in between the liner and the glove. Two critical points for hand and toe warmers: 1) never use them directly against your skin and 2) make sure you have enough room in your boot for foot warmers. If you do not, then don't bother with them.
Ski socks- light vs. medium. vs. thick: This makes a difference not only for my warmth but also for blister prevention. A medium ski sock is best, but it depends on how much room you have in your boots. For my Nordic boots, I generally wear a light ski sock, and for my mountain ski boots, I alternate between a mid or thick ski sock, depending on how cold it is and what type of snow I am skiing on.
Insulated boots: This was my main problem as my current winter mountaineering boots were not insulated enough, and I had to step up my winter mountaineering boot game. I not only invested in a pair of much warmer boots, but I still have the option of adding an overboot in case my feet were still cold. I went with the Scarpa Charmoz and am super happy with them. Some boots are warmer than others in terms of insulation and gore-tex outer shell.
Do not cut off circulation:
don't tie or buckle your boots too tight. Unbuckle your ski straps on the lift. I know this seems counterintuitive, but you want circulation and a little bit of cold air inside. Circulation is good for your extremities as blood delivers oxygen to your toes and fingers, which helps them regulate temperature. You also want some cold air to move through your boots and gloves as that cold air gets trapped and turns into hot air. I see so many people, aka my complainer friend on the lift, who buckle their ski boots insanely tight to "ski better," but they are cutting off their circulation simultaneously. If you are this person, at the very least, unbuckle or loosen your boots on the ski lift.
Footbeds: Heated footbeds for winter mountaineering boots and ski boots are a thing. Personally, I have never used these, and I have not needed them (yet), but from everyone who tries them, Hotronic seems to be the way to go. Regarding fitting into your ski or winter mountaineering boots, I would recommend going to a professional boot fitter to see if these are even an option for your boots. If your boots are already on the tight side, this may not be an option, although in most cases, you would absolutely replace these with your current footbeds to make more room, but they still may not be the right fit. I actually had to remove my current footbeds from my ski boots to make more room for my feet, and I didn't add any replacements. A professional boot fitter will help you with heated footbeds.
Heat molding: This is a thing! I do not have any personal experience with this, but customized heat molding helps with comfort and ski performance. It can also help with warmth, especially if your boots do not fit right and cut off circulation or allow too much air inside.
Boot warmers: This is on my long list of things I want to purchase. I am very lazy with my boots and leave them in the freezing car. Thankfully my ski boots are super warm, so I don't struggle with cold toes in general, but a rule of thumb is to place your ski boots by the fire or place them in a boot warmer, so when you put your boots on, your feet are immediately warm and toasty. So many people have told me that boot warmers are the bees' knees!
Mittens vs. gloves:
Insulated heavy-duty mittens were a game changer for me. I invested in a pair of
CAMP HOT DRY MITT'Ns
and this has been a game-changer for me in the winter.
Liners vs. no liners: sock liners under your wool socks? This is a hot topic that is always debatable. In general, I found that both glove liners and sock liners do not add warmth. I use sock liners under my boots solely to protect my feet against blisters but not to add extra warmth. If you are struggling with cold toes or fingers and you are wearing a sock or glove liner under a wool sock or thick glove, you may want to consider removing the liner.
Overboots: I do not currently have a pair, but this is my next step if my feet become cold in my current boots. Overboots are made for alpine ski boots, Nordic ski boots, and winter mountaineering boots, and I think they are a great option to keep your feet nice and warm.
Poor circulation may be a sign of an underlying medical disorder such as Raynauds, diabetes, peripheral artery disease, etc. Suppose you feel like you have tried every option under the sun, talked to boot fitters, and tried different heating methods and alternate boots. In that case, it may be wise to consult with your primary care physician as you may have an underlying disorder that is contributing to poor circulation in your extremities. Unfortunately, no boot or sock or heat warmer can fix this.
Thanks for reading and enjoy the rest of your winter!
Xx
Kristen
We want to acknowledge and thank the past, present, and future generations of all Native Nations and Indigenous Peoples whose ancestral lands we travel, explore, and play on. Always practice Leave No Trace ethics on your adventures and follow local regulations. Please explore responsibly!
Do you love the outdoors?
Yep, us too. That's why we send you the best local adventures, stories, and expert advice, right to your inbox.