Regarding COVID-19: Please recreate responsibly and practice social distancing. Closures and travel restrictions are changing rapidly, always check and respect local regulations.
Mt. Meru: The fifth tallest peak in Africa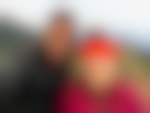 After constantly shooting photos on the trail on Day 1 of my Meru trek, my guides understood this was my jam. My guide, Demi, told me that I could potentially shoot a beautiful sunrise at Mirikamba Hut before breakfast, so I was pretty excited. I awoke at 6am, packed my daypack, and grabbed my camera. Since I accidentally planned this hike on a full moon and couldn't shoot the night sky, I was determined to shoot an incredible sunrise overlooking Tanzania. My wish came true. I climbed the stairs above the dining hall and I was in awe. I watched the sky turn from black to red to orange to pink and I could see the sun come up over the endless horizon and shimmering lakes. African sunrises and sunsets are literally a miracle from God. The sun was bright and hot by 6:50am and I wandered back into my hut to pack the rest of my belongings into my African straw basket to give to my porters. I gave myself a baby wipe bath, washed my face and brushed my teeth and then wandered into the dining hall to join Demi for a huge breakfast, prepared by chef Nicholas. Today was going to be difficult. The plan was to arrive at Saddle Hut around 3PM, eat lunch, relax and do a quick acclimation hike to Little Meru Peak for sunset. We would then eat dinner, take a short nap and awaken just before midnight to set off for the summit around 1AM…basically Kilimanjaro round two without quite the altitude.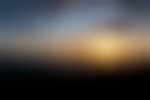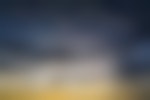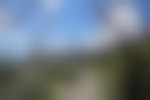 Mirikamba Hut (2500 m) to Saddle Hut  (3550 m)
Kilimanjaro was showing off as we left Mirikamaba Hut around 8am…although she was beautiful it was a bit too hazy in my opinion to photograph her so I stayed in the present moment, hiking on the trail, taking in the views and listening to music. We started to ascend quickly through a lush green forest that overlooked all of Arusha region. The lush dark forest quickly changed to beautifully moss covered trees. I have never seen so much moss in my life and I was intrigued. The bright green moss caught my eye, and I couldn't take my finger off my camera "shoot" button. Pops of yellow, white and purple flowers kept grabbing my attention and I am pretty sure I was the only one to notice, as the rest of the group was so far ahead of me, so I gladly hung back with the guides to admire the wildflowers amongst the bright green background.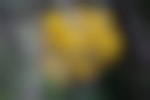 The guides probably thought I was crazy because there I was, my face literally up against the flowers, trying to get the perfect aperture shot… but then again I was only being my true self; a solo female hiker, who spoke a hodgepodge of English and Swahili, who brought an African basket packed full of clothes with headphones stuck in her ears, listening to country music on the trail; I embodied a strong single female who did not care about anything else except the mountain and the journey. This trail was for me and this was part of my healing process after surviving a brutally abusive relationship with a corrupt and dangerous Tanzanian man.
 We arrived at our lunch spot where I ate a couple pieces of mandazi and drank some juice before we were off again. I could tell we were climbing some elevation because the moss covered trees began to disappear and these dark, straggling bare bark trees appeared. I have never seen anything like it; it almost resembled lifeless burned trees after a fire rampaged through the area (if someone knows the name, please tell me). They were eerie but beautiful with tall cacti dispersed on the ground between them. There were groups of porters running down the mountain carrying gear on their heads, chest and back and as we crossed paths we exchanged simple Swahili greetings and I tried to capture these images on my camera, the best I could. I was taken aback when I saw a female porter running down the mountain. I have been told female porters are becoming more common in the Tanzanian trekking industry, particularly on Kilimanjaro but I was surprised, empowered and happy to see her. She was the definition of a badass, carrying just as much gear as the male porters with a smile on her face.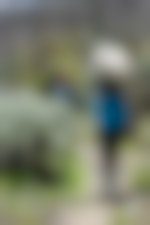 After approximately 6 hours of hiking we arrived at saddle hut and Authman, my porter prepared a large bucket or warm water for me to clean myself. I settled into my hut, took a quick bucket bath and met Demi in the dining hall for lunch. After lunch we had a few hours of downtime, so I decided to edit some photos, calculate and organize my tips for each crew member, and read a few pages of my book (Michelle Obama's Becoming). 
Let's acclimate: Saddle Hut (3550m) to Little Meru Peak (3820 m)
My guide, Demi and I planned to set off to Little Meru Peak about an hour before sunset. We were determined to watch the sunset over the valley while capturing the beauty of Kilimanjaro. Unfortunately, just like most days, Kilimanjaro was hiding amongst the clouds and we were completely surrounded by so many clouds, sadly, there would be no sunset. In other words, Africa was giving me her middle finger once again, but as always, I made the best of it. Only after a few hundred meters of hiking up the trail from Saddle Hut, I noticed I forgot my hiking boots and was walking in my Mary Jane crocs. "Shit, Demi, should I go back and grab my hiking boots?"  "No, you won't need them, he exclaimed". Mind you, Africans are literally the strongest people on the planet and they could hike this mountain barefoot so I allowed his comment to roll off my shoulders and I knew I was going to have to watch my footing all the way up to the "little" peak. Immediately on our way up the trail, I was mesmerized. Even though the cloud cover was thick enough to cover Mt. Kilimanjaro and the valley, we still had a spectacular view of the horizon, covered by lush green forests and mountains. This view was parallel to the hiking trails in South America. After being on the trail for a couple of days, and not seeing much luster in this mountain, I was finally awestruck. I slowly began to realize this acclimation hike was kicking my ass and I was ready to be at the top. As always we only had "kidogo" (little) to go. I should literally know by now that I need to stop asking, "how much farther"? Because the answer is the same, whether it's 10 kilometers or 1 kilometer, it is always "kidogo". We arrived at the summit of Little Meru just before sunset and the views were spectacular. We took a moment to relax and take it all in, I captured some gorgeous photos and I knew this would be my favorite part of the trek, so I took it all in.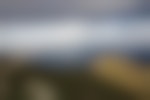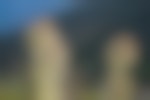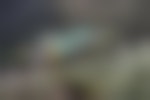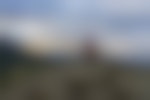 Lala salama "goodnight"
Since we did not have headlamps with us and I was literally in crocs, we had to make it down before dark. We arrived at Saddle Hut minutes before darkness fell upon us and just in time for dinner. Chef Nicholas came through again, with amazing food, cooked over 12,000 feet above sea level…seriously these mountain cooks perform miracles. Although my heart and mind were still very unsettled from my personal battles, my tummy was full. I kept telling myself "mountains cure everything, including a broken heart". I knew in a few hours I would wake up to prepare to conquer the 2nd tallest mountain in Tanzania and the fifth tallest mountain in Africa in hopes to get back only a sliver of my happiness… until then it was time to sleep.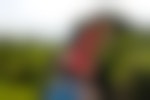 We want to acknowledge and thank the past, present, and future generations of all Native Nations and Indigenous Peoples whose ancestral lands we travel, explore, and play on. Always practice Leave No Trace ethics on your adventures and follow local regulations. Please explore responsibly!
Do you love the outdoors?
Yep, us too. That's why we send you the best local adventures, stories, and expert advice, right to your inbox.