Backpacking into the Eastern Sierra: Honeymoon Lake via Piute Pass
Swimming in alpine lakes, fording rivers, watching sunsets, and traversing snowfields.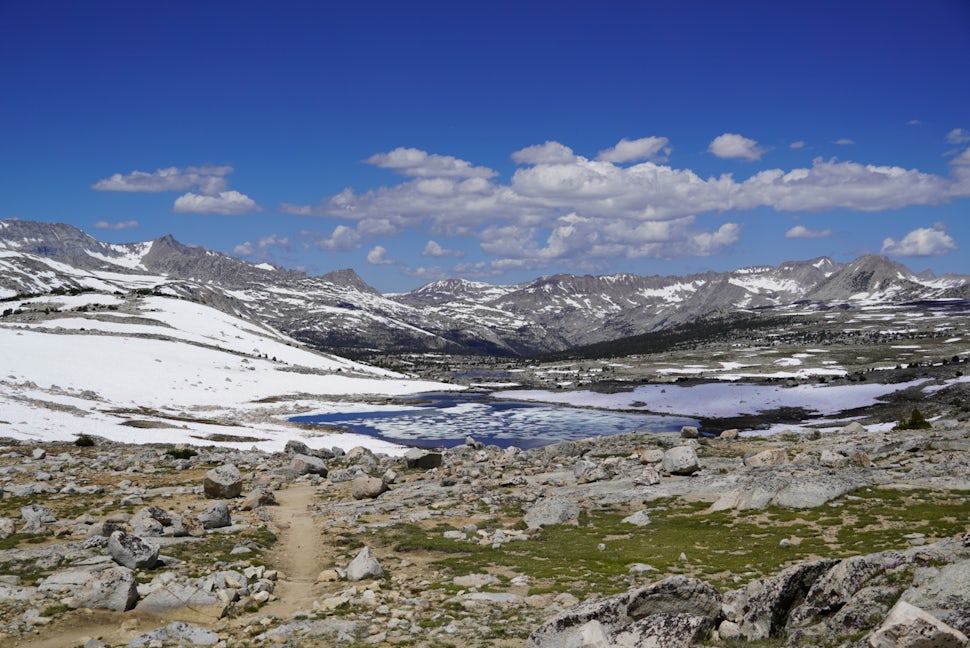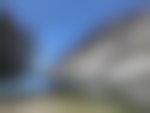 In mid-July, my friend Christine and I set out on a three-night, four-day trip into the backcountry over Piute Pass. Our agenda was to swim in alpine lakes, cross snowfields, ford rivers, sleep under the stars and take in the all the beautiful crisp air and sights that the Sierra has to offer. This trip can quickly be done in two nights and three days, but we wanted to take our time and enjoy Mother Nature. We grabbed a walk-up permit at the White Mountain Ranger Station in Bishop, parked in the overnight "backpackers" parking lot by North Lake and hit the trail. Within the first three miles, we came upon a stunning waterfall, crossed over creeks via logs and ate lunch at Loch Leven Lake. Right before we arrived at Piute Lake, there were stunning views of the inlet with three waterfalls and a giant cornice above the jagged granite cliffs. The colorful wildflowers and the sparkling blue water were jaw-dropping. We took a few minutes to take it all in as we tried our best to capture this magic on camera.
Jumping into Piute Lake
We decided to spend our first night camping at Piute Lake, which is four miles from the trailhead and one mile from Piute Pass. We did not start our hike until late morning and did not want to attempt Piute Pass in the afternoon because post-holing in slush is just not my jam. We decided to camp one mile from the summit so we can go over the pass in the morning while the snow was still frozen. We camped in a previous campsite that was 200 feet from the lake and secluded enough that we could enjoy our privacy. After setting up our tents, we changed into our swim attire and jumped into the freezing lake. The frigid water took my breath away, but it was so refreshing. We spent the afternoon swimming, sunbathing, reading, chatting, laughing, and just enjoying each other's company while being in one of the most beautiful places on earth. We watched the sunset over the granite peaks and photographed the infamous alpenglow before heading off to dreamland.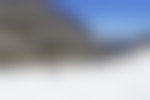 Day Two: Fording rivers and licking wounds
The next morning (day 2) we woke up nice and slow, sipped our coffee, admired the granite reflections in the lake and of course I scurried around for a good 45 minutes looking for my "lost" toothbrush (it ended up being in the bottom of my pack). Our agenda for the day was to hike over Piute Pass and camp at Honeymoon Lake, a total of 11 miles for the day.
As we approached the pass, there was a decent-sized snowfield. We anticipated snow and ice on the pass, so we carried our crampons and an ice ax to be safe. However, we were able to boot pack through the snowfields comfortably. When we arrived at the top of Piute Pass, we had views of the half-frozen Summit Lake and all of Humphreys Basin. Once again, the views took our breath away. At the top of the pass, I took a quick power nap, stuffed my mouth full of snacks, photographed the stunning views, and headed down the pass to Summit Lake.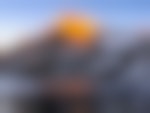 The floating icebergs against the barren rocky shore at Summit Lake were something out of a movie. We passed Lower Golden Trout Lake, and we both commented on how marshy it looked and immediately crossed that out as a potential campsite for the following night.
Piute Creek was raging, and we had a couple of thigh-deep water crossings. Christine led since she is taller, so I was able to get a better judge of the water levels in case I had to adjust my pack or protect it with a pack cover. Before each river crossing, we scouted the safest area, with the least amount of current and with the least dangerous scenario in case we fell downstream. Our trekking poles were necessary for these crossings.
After a couple more miles, we came across a granite valley that was completely exposed. We were hot and not very impressed with the views, so we quickly hiked on. According to our maps and GPS, we were approximately one mile away from Lower Honeymoon Lake, our planned campsite for the night. We made a left off the main trail onto an unmaintained trail and stopped in our tracks.
There was a huge, raging river crossing with three tributaries. We were doomed! We talked this over for quite some time, and both decided we could safely cross the first crossing and planned the best route. I followed Christine as she scurried up a boulder and out of the cold water, and I began to cross. Within two feet from the shore, I noticed I was stuck in a crazy strong current and because I am four inches shorter than Christine, making it up that boulder was going to be impossible, especially with my pack. I was hyperfocused on getting out of the river safely, and thankfully Christine helped me, as I belly-flopped onto the boulder and pulled myself to safety. We both agreed that crossing was way more dangerous than we initially thought and declared that we were done for the day. Honeymoon Lake was no longer on our agenda.
We set up camp on a dry campsite in between two raging rivers, and within minutes, I discovered my Sony camera was gone. My camera was on a Peak Design camera plate that screws onto my left backpack strap. The plate was still in place, and my Garmin inReach was also clipped on my right strap, but my camera was no longer on the plate. After an hour of frantically looking for my camera, we concluded that I somehow lost it in the river. I was so hyperfocused on crossing safely that I didn't notice it had fallen. When I belly-flopped onto the boulder, we think that the release button was pressed against the rock.
The lesson of the trip: Always lock your camera plate release button.
It was a pretty upsetting moment because I was out a bunch of money. I lost all my photos and also lost a custom made African camera strap I designed while living in Tanzania.
I wanted to cry and scream, but I knew nothing would come out of acting like an emotional fool so I sucked it up as best I could. Christine gave me some of her whiskey to help lick my wounds, and I watched her struggle hard to light a fire in an old fire pit. We were camping below 10,000 feet, and there were no fire restrictions in the area, so this was the first time I ever had a fire in the backcountry. The wood and pinecones we gathered were pretty damp, so we ended jut smoking ourselves out, but hey, we tried. We fell asleep listening to the raging rivers and woke up refreshed and ready to hike out.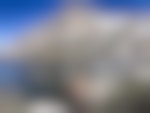 Day Three: Marmots, pikas, too much testosterone and icebergs
In the morning, we were debating where we wanted to camp for the night. We agreed that Lower Golden Trout looked pretty marshy and we didn't want to camp at Piute Lake again so we decided we would camp at Summit Lake.
Our six-mile journey was pretty uneventful except for a couple of guys who were making some pretty "typical testosterone-fueled" comments. They mentioned how we were "putting them to shame" because we were hiking much faster than them and how they were slightly embarrassed about this.
Last time I checked, it is possible for women to be in better physical shape than some men. Christine and I spend a lot of time in the backcountry and building our strength and endurance so we can do big trips without wrecking our bodies.
One of the guys said he had three extra nights of food in his bear canister because he had to cut his trip short since he did not have the proper gear for the snow crossings on Muir Pass. He said he would buy me a new camera if I carried his bear canister. I rolled my eyes, asked if he would pay $1,000 for me to be his pack mule, and said some snarky comment about how I wish my VenMo would work on airplane mode. Christine and I were both annoyed, but we scurried off ahead of them and shook our heads. Encounters like these, happen more often than I would like, but I have learned to hold my ground and keep my cool.
We arrived at Summit Lake mid-afternoon and marveled at the floating icebergs as we set up our camp. Of course, we took a dip in the frigid cold water and frolicked around for a few minutes until we could no longer feel our fingers or toes. We dried off in the warm afternoon sun as we watched the marmots and pikas play a game of chase. We made dinner, watched the full moon rise over Piute Pass, and I finished my book right before drifting off to sleep.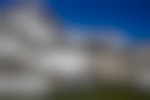 Day Four: Reflecting
We awoke the next morning and marveled at the marmots and pikes playing as we ate our breakfast and sipped our coffee. We packed up our camp and made the six-mile hike back to our cars at the trailhead. It was a marvelous trip that I will always look back on and smile. I am forever grateful for friends like Christine and for my healthy body that carries me through peaks, passes, and rivers.
We want to acknowledge and thank the past, present, and future generations of all Native Nations and Indigenous Peoples whose ancestral lands we travel, explore, and play on. Always practice Leave No Trace ethics on your adventures and follow local regulations. Please explore responsibly!
Do you love the outdoors?
Yep, us too. That's why we send you the best local adventures, stories, and expert advice, right to your inbox.