The Current Attack on the Endangered Species Act
While the Endangered Species Act (ESA) enacted by Congress in 1973 is not perfect, the changes Republicans are calling for would be catastrophic for our endangered wildlife. Under the Trump Administration and Republican-controlled congress, it is looking like the act is headed for the hardest fight of its 44 year life. The reason there is hope is that the majority of our citizens support the ESA. "'Animals are awesome' is the only safe topic of conversation most American families have left. Left-right, old-young, black-white, Americans agree: Four legs, good" (Peter Weber, The Week)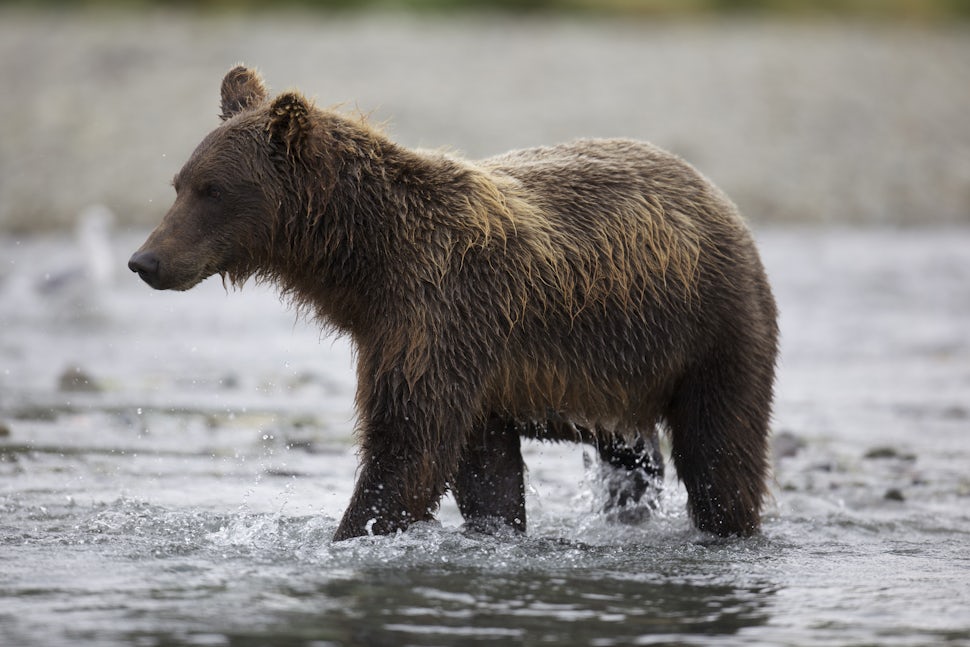 The Endangered Species Act (ESA) is a law that exists in our country to protect endangered and threatened wildlife, as well as critical habitat for these animals. At a basic level, the act seems pretty straight-forward and has been a success at savings many species. A few well known species that would most likely have gone extinct without the protection of the act are the Bald Eagle, Gray Wolf, Manatee, Whooping Crane, Grizzly Bear, Florida Panther and Peregrine Falcon. The ESA has meant life or death for many animals and plant life as well and overall is a law the the majority of people in our country support. A 2015 survey shows over 90 percent of Americans from both political parties support the Endangered Species Act. (the Endangered Species Coalition and Audubon). This act is absolutely critical and without it we would lose species that would forever impact the future of our planet.
"Forty-four years ago, the most important wildlife-conservation law in American history passed the U.S. Senate with a vote of 92 to 0. "Nothing is more priceless and more worthy of preservation than the rich array of animal life with which our country has been blessed," President Richard Nixon said after ratifying the Endangered Species Act (ESA)." - Brian Palmer, Audubon
The ESA is under attack by Republicans based on the parts in the law that protect land and prohibit oil, drilling, mining, logging and some landowners' rights. If an endangered species exists in a certain area, that habitat is protected. The Republicans feel there is an issue of 'take" where landowners can lose their own property rights due to some endangered species found on it. I will briefly get into this a little more later and do believe there are ways this can be improved. However, right now, we have to fight to keep the act from being gutted where these species will lose all their protection. This is happening right now in Congress with the first meeting to dismantle the act last week and we ask that you join us in making your voice heard in any way.
Without getting too far into the weeds of this act and the problems it is facing, let me start with explaining the basic purpose. There are three main purposes of the ESA. The first is to protect species that are listed as "endangered". These species are likely to become extinct without protection of their habitat and working to create habitat corridors for the animals to move through. The second are called "threatened" species. These are species that are likely to become endangered in the future but are not yet, therefore they do not have as much protection. The third part is protecting what is considered "critical habitat" - the land needed to save the animals.
The ESA is continually under attack under Republican-controlled Congresses, even though it was a Republican president who signed it into law. Currently, within the first four weeks of the Trump Administration, congress has introduced several bills to weaken the act. As of right now, "14 attorney generals are asking the Trump administration to revise the law. Meanwhile, long-time ESA nemesis Rep. Bob Bishop (R-UT) is threatening to repeal it." - Brian Palmer, Audubon While a complete repeal would be difficult with the general support it has across the nation, changes could be made to weaken it that would be almost as catastrophic. Those attacking the act want to take the land back and reduce the laws that protect land for species endangered. However, if the land protection (critical habitat) is reduced significantly, so is the protection of the species.
While the ESA definitely makes it difficult for landowners who find they have listed endangered species on their land, I do believe there are ways to work together as environmentalists and land owners to improve it. One such compromise was added to the ESA by my previous boss who owned an environmental law firm in CA. I was involved in working with him regarding the act and housing developers and saw how it could be done successfully. He helped created Habitat Conservation Plans (HCPs) which allowed land owners to work within the act to create wildlife corridors and access for use some of their lands while still protecting part of their land for protection of species. This is just one example of how groups worked together (the county of Orange, environmentalists, home builders, etc). I believe from what I have learned when I worked in this field that there are other options - they take time and are expensive, but they can help both land owners and keep our species protected. This starts getting a little off topic and if you are interested you can find articles regarding these issues. The most important take away, however, is that we cannot afford to let these species lose their protection. The ESA has been an American success story and protecting our species - both animal and plant - is extremely important to the huge majority of our population. However, Congress does not seem to be concerned with what the majority of Americans feel about this act and are working more with lobbyists and oil and mining companies to try to dismantle it.
"Then Endangered Species Act is the world's gold standard" for government conservation. Ashe said. "It's not perfect. It can be better. Your goal is to make it...stronger and better. (Darryl Fears, The Washington Post)

What can you do to help? Here are some easy ways to have an impact on protecting the ESA:
Take Action at Audubon Society by adding your name and information to their petition to protect the act.
Take Action on Variety of Environmental Attacks through the Natural Resource Defense Council (NRDC)

Call your local congress representatives and let them know that you disapprove of any gutting of the ESA.
It does appear that this administration pulls back when large numbers of citizens speak their voices and concerns and overwhelm their representatives. Let's work on doing that agin to protect this act and the environment in general.
Cover photo used for this article was taken by my husband, Eric Schmidt
We want to acknowledge and thank the past, present, and future generations of all Native Nations and Indigenous Peoples whose ancestral lands we travel, explore, and play on. Always practice Leave No Trace ethics on your adventures and follow local regulations. Please explore responsibly!
Do you love the outdoors?
Yep, us too. That's why we send you the best local adventures, stories, and expert advice, right to your inbox.