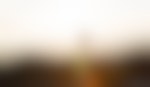 Sometimes the best adventures are close to home.

They say that landscape photographers shoot their best photos close to home. Why? Because they know their local stomping grounds intimately. They know what the clouds in the sky mean, the shifts in the wind, the seasonal passing of sands on the beach, wildflower blooms and the best trails.
Most of us thirst to travel the globe in search of adventures, paddling through exotic aquamarine water playgrounds or blasting snow clouds from linear downhill drawings. No matter how many passport stamps we collect or tents we sleep in, sometimes the biggest smile comes from a spontaneous (or thoroughly planned) adventure right at home.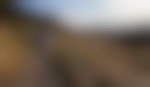 It really doesn't matter where in the world you are if it's a first ride on a trail.

The beauty in close-to-home adventures is that you can embark anytime. Your adventure could be a night mountain bike ride under a full moon to wash away the work day, or that first sunny day surf session in a month. Maybe it's finding a quiet nook under a tree to practice yoga. Some of us live in places that are more conducive to outdoor adventures, but no matter what, there are always adventures to explore.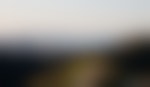 There are countless adventures waiting for you close to home, even if you live in a big city.

Adventure brings a sense of exploration, of adrenaline saturating the blood cells in our veins and a splendid disruption to the weight of responsibilities on our shoulders. Maybe we settle into a mentality that has escaped during weekly routines. It really doesn't matter how long the adventure is if you're looking for that escape.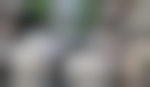 An afternoon bouldering above a rock pool – yes please!

Sure you can thrill off the unknown far from home, but close to home embark on the perfect adventure to suit your mood, the weather, your friends and seek to immediately satisfy that spine-tingling daydream inspired by photos and video stimulation during the workday.
When you're searching for something that's inside yourself, you often don't need to travel far from home to find it.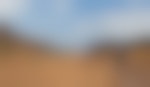 Oftentimes it's all about the friends you share the adventure with.

Follow Brent on Instagram @brentdurand and Twitter @brentdimagery.
Published: March 10, 2015

Weekend wanderer, storyteller and image-maker from California. I'm a professional photographer and editor of a scuba diving publication, traveling around the world to document moments on both sides of the looking glass.
Follow
Please respect the places you find on The Outbound.
Always practice Leave No Trace ethics on your adventures. Be aware of local regulations and don't damage these amazing places for the sake of a photograph.

The Grand Teton: A 10 Year Old Dream
/
The Spark "Let's climb the Grand Teton." This simple sentence was the beginning.   The spark that convinced my best friend, Dakota, to tag along with me on my road trip from Yosemite to Michigan.

PRODUCT UPDATE: We're a leaner, cleaner, adventure-finding machine.
/
The Outbound Collective was started in 2013, and since then we've grown into a community of several hundred thousand, with thousands of adventures and stories and millions of monthly eyeballs.