It's all about adventure, trying new things, and exploring.
Most of us have hiked to the highest land near us and packed a car so tight we knew we'd have one heck of a road trip story even before shifting into first. But there's always new ground to explore...and new water. Kayaks open the possibilities of exploring. You can find lost beaches and coastlines inaccessible by land or you can have an adventurous first date close to home. This flexibility is why I picked up kayaking and here are 5 reasons why you should too!


1. Kayaking allows you to explore new places.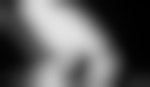 Using a kayak as a means of transportation is great. You can reach sections of coastlines that are inaccessible by land. You can explore private beaches, paddle through arches and make your way into massive caves. You even can reach freedive and scuba diving sites that are too far to swim to from land. The possibilities are as wide as the horizon in a kayak.
2. You can kayak with friends.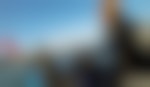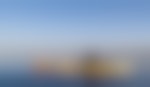 Kayaking doesn't have to be a solo endeavor and it doesn't have to be an ultra-endurance activity. You can plan a few hours of kayaking based on the skill level of your group. Maybe you paddle around the local marina checking out the pelicans or maybe you take it with you on a casual beach day for some quick paddles and floating shenanigans.
3. Or...find solitude on the water.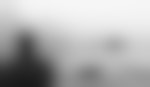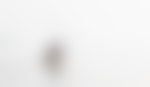 Kayaking is fun and safe with friends, however sometimes it's nice to paddle off in solitude. You can float, nap, speed paddle, explore or even paddle into some small waves. Solo paddling is best followed by an
om shanti shanti shanti
.
4. Kayaing is a great workout.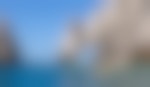 Like most outdoor adventure sports, kayaking can be a serious workout whether you plan it or not. Proper paddling technique will have you using core strength as much as arm strength. If you keep a good pace for long enough you'll feel that oh-so-good-lactic-adventure burn in your muscles the next day.
5. You can pretend to be a pirate.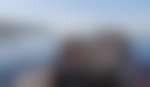 Seriously… pirates are awesome and unless you're an avid sailor or boater, kayaking the open sea is breaking whole new ground (or lack thereof). You're paddling the waters with endless possibilities. The light reflects off the water, other sailers will wave and the wind blows through your hair. Dolphins might swim by or a friendly sea lion might come over to say hello. When they get close, remember to greet them with a big "Arrrrrr!"
Follow Brent's adventures:
Outbound Profile
|
Website
|
Instagram
|
Tumblr
|
Twitter
Published: June 29, 2015

Weekend wanderer, storyteller and image-maker from California. I'm a professional photographer and editor of a scuba diving publication, traveling around the world to document moments on both sides of the looking glass.
Follow
Please respect the places you find on The Outbound.
Always practice Leave No Trace ethics on your adventures. Be aware of local regulations and don't damage these amazing places for the sake of a photograph.
Our Hike to Angels Landing: Dangerous? Maybe. Amazing? Definitely.
Angels Landing, Utah
Three weeks before my sister turned 24 she texted me to ask if I wanted to go on a trip for her birthday. She wasn't sure where she wanted to go but she knew she wanted to be outdoors.

A Beginner's Guide to Packrafting
There is no better feeling than summiting a mountain or propelling yourself through a wide body of water. It's almost therapeutic. The crunching sound of a foot landing on the earth.