The Grand Teton: A 10 Year Old Dream
When I first saw the Grand Teton 10 years ago, I knew I wanted to stand atop it someday. But I could have never imagined how indescribably perfect that moment would be.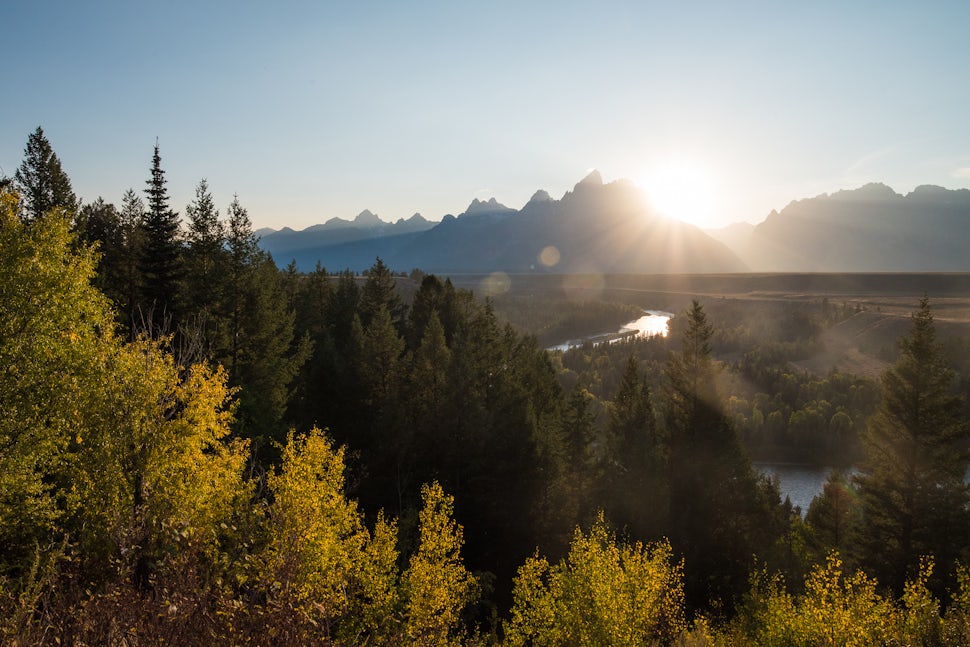 The Spark
"Let's climb the Grand Teton."
This simple sentence was the beginning.
The spark that convinced my best friend, Dakota, to tag along with me on my road trip from Yosemite to Michigan. The spark that brought back a dream for me that started when I was 12. The spark that set all the wheels into motion.
With this big goal in mind, we parted ways with Yosemite, and headed north. We decided it would be a good idea to arrive in the Tetons Saturday night, spend Sunday relaxing and getting beta, and then attempt the Grand on Monday. Seemed like the perfect idea. Except I had a cold, and my cough and inability to breathe at 100% made me a bit weary.
But as I've learned by now, plans never truly go how you'd expect.
The Plan
Arriving in the Tetons as the sunset, we parked outside our basecamp for the next few days. Our friends, Rachel and Mash, have a house inside the park boundary, and luckily for us they had an extra bedroom available. After greeting them with warm smiles and hugs, we all sat down around the kitchen table. Time to discuss some beta.
Quickly, our original plan of two days in the Tetons changed to three days. Instead of relaxing on Sunday, we were convinced to do a 20.5 mile hike. I mean when your friends say "you'll go through a magical fairy forest and hike down a glacial carved valley that perfectly frames the Grand," you kind of have to change your plans. This would then make Monday our relaxing day, and Tuesday would become the true test day-- were we capable of the fitness required to climb the Grand.
Sunday: Paintbrush Divide
20.5 miles of pure magic- pikas, alpine lakes, glacial valleys, wildflowers, fairy forests, and snowcapped peaks.
Go to the Tetons and do this hike. I'll just leave it at that.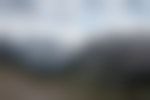 Monday: Rest Day
We slept in.
Ate breakfast.
Went into Jackson.
Ate delicious Thai food (thanks Thai Plate in downtown Jackson!)
Purchased lots of sending snacks.
Drank endless amounts of water.
Went to bed at 8pm.
Tuesday: The Grand Teton
Our alarms go off in unison. It is 2:30am.
I wake up, full of stoke, and practically jump out of bed. Well let's just say Dakota isn't as awake as I am at this point, but I'm use to his turtle speed in the morning, so I just go about my routine hoping my movement will get him to at least sit up in bed. I'm all changed and ready to go, Dakota is just a few steps behind me. Our original plan was to have Dakota drive so I could make oatmeal for my breakfast as we drove to the trailhead (multitasking, wohoo!) but Dakota's pre-sunrise alertness had other intentions. So I took drivers seat.
We made it to the trailhead by 3am. I quickly warmed up water in my jetboil, shoveled oatmeal into my face, and chugged some cold brew. Dakota was still half asleep in the passenger seat.
"Okay I just have to keep my stoke up and hopefully he'll just stay in step behind me," I thought to my self.
3:15am, we were now on the trail. I was setting the pace.
I've done this section of trail before. I knew what was ahead of me. Just a few very long switchbacks and then we'd be on the slightly uphill straight-a-way into Garnet Canyon. But I also had no time frame planned out in my mind. All I was prepared for was a long day, that would probably turn into Type 3 fun. I knew it was going to be worth it though. So I just kept my feet moving forward.
"Dang. It is 4:15 and we've already covered 3 miles and 2,000ft of elevation."
Suddenly Dakota was more awake. He started talking. And although I was still leading the charge a smile spread across my face, because I could tell he was finally getting amped.
Then Garnet Canyon came into view. We both stopped in our tracks, turned off our headlamps, and stood in awe. The half-moon was perfectly illuminating the canyon and the snow-capped peaks encompassing it.
"This will be one of those moments. One of those moments we'll remember perfectly when we are 80 years old and sharing our adventure stories."- Dakota
Turning our headlamps back on, we entered the first boulder field. Weaving in and out of giant granite chunks, it was nice to be off a maintained trail and using a new set of muscles. As we got farther into the canyon and started gaining elevation, Dakota took the lead. He was now wide awake and going his usual pace. Boy was I glad we were doing this in the dark. I could tell this scree field was very steep but with just a few headlamps in front of us it was hard to tell how much elevation we still had to gain. Then the lower saddle came into view, and my heart sank. The headlamps close to the top of the saddle looked so far away and so far above us. Dang. Let the type 3 fun begin.
But then as soon as I started feeling down, we were at the fixed rope. However a party of twelve was all over the ropes. A quick glance between Dakota and myself was all we needed. We strapped on our helmets and Dakota started up the class 4 scramble just to the left of the fixed ropes. Quickly passing those still stuck on the fixed ropes, and going up a few more switchbacks, we found ourselves on the Lower Saddle. The gusts of wind were bone chilling and I shoved my hands deep into my pockets, hoping to keep them warm. But we were at the Lower Saddle. It was 6:38am- the sun was just beginning to rise. We had made it to this point way faster than either of us could have imagined. Our last two months spent adventuring at 10,000+ feet in the Sierras was paying off.
Breakfast time.

We hunkered down next to a boulder, blocked from the wind. I took out my protein bar, took a bite, and almost spit it out. At 11,700ft hunger just goes away. Forcing myself to take one more bite, we stood up and looked at our next goal. The Upper Saddle.
Having already gone up 5,000ft of elevation since the car, we now just had 2,000ft left. That was all the motivation I needed. We were so close, and I was feeling unstoppable.
Yes my pace was slower than Dakota's, but I was moving. One step at a time up the loose scree field. The Grand was casting a shadow across the landscape below us, and the Middle Teton was now illuminated by the first light of the day. The weather was perfect. Cold, but perfect.
As we maneuvered our way from the lower to the upper saddle, we caught up to the three guys in front of us. And behind us also came a party of three. The eight of us formed a send train, and we all made our way scrambling and smiling to the Upper Saddle.
Now in front of us stood a vertical wall. Climbing time. All we had left was just under 1,000ft of 5.fun.
Putting on another coat, pulling up our harnesses, and clipping on our gear we prepared for the climb. Dakota tied the rope to him and threw the coiled rope around his neck. The climb started with a traverse and we were feeling confident so no need to use the rope yet. We figured we'd rope up and begin using the gear once we started feeling uncomfortable.
"You good to do this part without a rope," Dakota glanced back at me to double check.
"Yeah let's keep moving."
"Okay, can you shove this coiled rope in my pack then?"
Past the belly crawl section, and through the first chimney, we still hadn't roped up. We were shocked that we'd already past the crux of the climb, so we stayed unroped and pushed on.
And then we were on the summit. Tears started filling me eyes. Pure elation overwhelmed my entire being.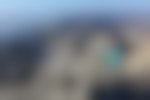 It was 8:43am and we were the first people on the summit of The Grand that day.
Still gives me goosebumps- the cool mountain air, the 360 view of the Teton range, the look on everyone's face.
We hung out on the summit for close to an hour, and still no one else (besides our group of 8) came up to join us.

The other six guys started heading down, leaving Dakota and I on the summit alone for a few minutes. So of course, a quick summit dance party was required.
And then back down to our cars we went. Summit smiles staying stretched across our faces the entire descent.
What a perfect day in the mountains.
(16.5 miles, 14,000ft of elevation change, 9.5 hours)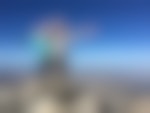 My adventure partner Dakota also wrote up his version of the story. Check it out:

Left foot. Right foot. Left foot.
My racing heartbeat does nothing to drown out the internal chatter happening inside my head. It's 3:15am, and I'm following Bre up the first section of trail to climb the Grand Teton. I hate this. I'm cold, tired, and truly, the last thing I want to do is ascend 7,000 of elevation up this mountain. Everyone thinks that being in the mountains and nature is glamorous--and sure, we have fun and make rad adventures happen--but this morning I wasn't in the right headspace.
About a mile into the darkness, I think to myself, how far until I can say something? Maybe I can pretend to not feel good? All the while asking myself, why am I not psyched on this? What's going on?
Constant nervous glances around for animals eyes, while wearing every layer I own--I was beyond ready to call it quits.
I think it's important to be honest with these adventures. I hate mornings most of the time. Some days I take forever to get the energy to get outside. I've learned though, that if I start my physical game, generally my mental game will quickly follow. Nothing clears the mind better than pushing yourself physically while in nature. Easier said than done at 3am.
Play music. Music always gets you stoked Dakota. I cue up a summer banger and start to feel a little more rhythm to my step. Damn, Bre is walking so fast... she is so stoked--at this point I was upset with myself for being so out of the head game required for dawn patrol, that I didn't realize how much ground we were covering, until 3.1 miles had gone by. We had covered almost 2k feet of elevation and over 3 miles and the time was only 4:15am... suddenly I wasn't cold.
I was aware; my breathing excited. We were making incredible time! We continued up into Garnet canyon where the voluminosity of our adventure really struck. In the moonlight we were surrounded by thousands of feet of Granite cliffs. The last of the Milky Way danced down the canyon. The sound of raging glacial water permeated my ears. I found my rhythm. My stoke was returning. But then we hit the first Boulder field...
I've spent all summer playing around in Boulder fields, but this was different. Giant chunks of Granite, the size of apartments had crumbled down into Garnet canyon. Carefully following Bre's every move we navigated the death stones via moonlight and headlamp. With every bound forward the glittering of mica in the Granite created a surreal fairy-moonlike environment.
We're going to do this, I thought to myself. Every breath in, pushing more oxygen into my blood. I felt my muscles engaging with every step up. And up. And up. And up. We went.
The sound of raging water and high alpine-wind juxtapositioned Bre and my conversation. We stopped and turned our headlamps off.
I knew in the moment that this was a memory I wouldn't soon forget. The two of us, all alone in the darkness, surrounded by the grandeur of the alpine peaks. Thousands of feet of mountains, Venus shining bright--still no sign of day-break. These are the moments that I truly live for. My head-game had done a total 180 from the start of the trail. I was ready to crush. An entire summer spent frolicking above 10,000 ft had prepared both Bre and I for this adventure in ways we didn't expect.
Just keep swimming, just keep swimming--who knew that Disney movies like Finding Nemo would prove to be the motivation in tough physical situations... I love Disney. Everyone should love Disney. Sing the songs--blast the music--it keeps adventures in the mountains more fun, and spirits high!
Gaining 7k feet of elevation is no joke. But step by step we made our way higher and higher. Soon, our headlamps were joined by small trails of others. We passed camps--most guided expositions take 3 days to summit the peak. Coming out from another small Boulder field, our first goal-destination finally came into view, The lower saddle. Holy shit, its way higher up than I thought it would be...and we still have the height of el cap to ascend after that saddle. Food. I need food. Food can be as good of a motivation as anything else in life (I think food might actually be the best). I set a goal to eat my next pro-bar and apple sauce at the top of the lower saddle.
As we started past the Middle Glacier, the scope of the mountain dawned on us. We still had a long ways to go, and a guided party of 12 was blocking the first fixed rope we needed to ascend...
Throwing on our helmets and true sense of adventure, the level of psych to do something other than hike was through the roof. We quietly decided to scramble up the easy 4th class cliff, topping out a few hundred feet about the glacier, successfully passing almost all of the guided party.
In the distance, first light was beginning to torch far off wisps of clouds. A frigid gale wind permeated through all of my layers, my core was frozen... and then suddenly, there was no more uphill on the ridge. We had done it! We made it to the lower saddle.
In my head I had set a goal of 10am to get to this point--here we stood, in the pre dawn, surrounded by sheer cliffs--not even the Pika had awoke--it was 6:38am.
I'm so cold. My fingers are numb. We try and stop to eat breakfast, but the 12k of elevation has a wicked way of suppressing hunger. Hiding behind a boulder, looking at the ridge we still had to ascend, I made a life promise that I would never forget to bring gloves in the mountains again. My joints still ache as I type this.
Just before the sun would have graced us with its morning embrace, we continued our trek up the south-west shoulder.
Hiking up a 4th class bowling alley, every step dislodging loose scree, our progress was slow. Where Bre had been my motivation for the lower half of the trail, it was my turn to take the lead and encourage. I knew we still had to ascend a height around 2/3 the height of El Cap, but the full body scrambling felt so much better than regular hiking and my body felt incredible. I've never been at this level of physical shape before in my entire life. Living in Yosemite for the last three years has prepared me in ways I truly never ever could have imagined.
How the hell are you skipping right now? An enthusiastic party of three, but very clearly winded, asked me as I was dancing up a granite slab. My psych was through the roof. As the shoulder began closing in on the upper saddle, Bre and I joined with the group of three in front, and three guys our age behind us.
My fingers had gone almost completely numb at this point, but stepping up over one last small band of rock, we stood on a small shoulder that completely dropped off 4,000 feet beneath us...
We all started screaming. And dancing. Huge smiles poking out from under layers of rain jackets, puffys and pure, raw adventure.
This is where the climbing began. No more 4th class. The cliff in front was vertical, and we were going up. The send train was boarding.
Nature, mountains, adventure... it's not for everyone. However, I think that everybody, no matter your background, can all agree that we are just trying to live a good story. We only get one shot at this life. We all make mistakes, we sometimes settle for less than the best--but we all have the ability to grow.
As our team of 8 soloed up the final section of the Owen-Spaulding, it wasn't about who climbed the hardest, who started the earliest or what our resumes looked like.
It was about the fresh air. The warmth of sunshine. The feeling of being part of something greater than yourself. Standing on the summit, tears in my eyes, I couldn't help but think back to 3am--how the early morning sacrifices were always worth it.
John Muir said something like 'Going to the mountains is going home'--but while this might be true for a small part of the world, you all have your own mountains. Climbing them won't always be fun. Chances are it might suck a lot. But think of your story. Close some chapters, grab a pen and begin writing. Today you have the ability to summit your own Grand Teton, one step at a time.
We want to acknowledge and thank the past, present, and future generations of all Native Nations and Indigenous Peoples whose ancestral lands we travel, explore, and play on. Always practice Leave No Trace ethics on your adventures and follow local regulations. Please explore responsibly!
Do you love the outdoors?
Yep, us too. That's why we send you the best local adventures, stories, and expert advice, right to your inbox.