Four Days in Angel Fire, New Mexico
A spontaneous trip to New Mexico leads to new adventures, scenic views, and old mountain hippies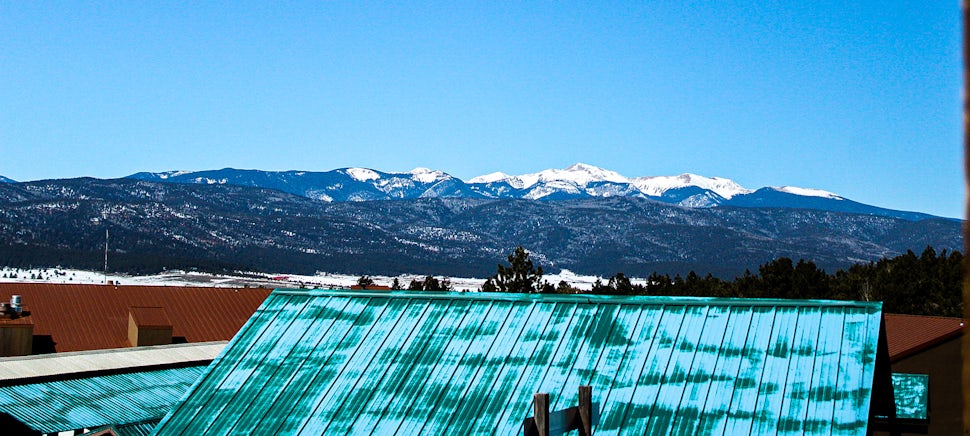 Real snow. That's the one thing every kid in Texas wants to see but very rarely gets the chance to see. I can only recall seeing snow a few times in my twenty years of life, so when I got invited on a ski trip to New Mexico, I was all in. As the weeks went by I got more and more antsy with the desire for adventure burning me from the inside out. New Mexico was a first for me and I couldn't wait to be bombing down the mountain on a snowboard.
The Drive
My buddy, Christian, and I headed out Saturday night on the three hour drive north from College Station to Dallas, Texas. We were meeting with his family to complete the rest of the drive Sunday morning so we didn't have to drive the full thirteen hours in one day. 3:30 came early Sunday morning and after loading the van we were Westbound and down. The miles and miles of North Texas crop fields, cattle ranches, and oil patches provided one of the most scenic drives I've been on. The wide open spaces stretched all the way to the horizon meshing with the clear blue sky that was just as wide open. The "blink and you miss it" towns reminded me a lot of back home, despite being several hundred miles away; each one more unique than the last. Texline was the last town before crossing into New Mexico, and that's where everything changed. I didn't know how spoiled we Texans are to have speed limits over 70 mph, pushing over 80 mph in some parts. The 55 mph highways and the fact that we had been on the road for so long made the last few miles drag on, but it was all worth it when we made it to the Rockies. The road from Cimarron through the mountains to Angel Fire has to be one of the best roads to travel in the state. From the towering pines to the sheer cliffs to the distant peaks piercing the sky, it made for a very surreal, breathtaking experience.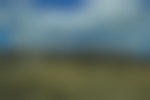 As we passed the Cimarron city limits sign we knew we were getting close
Angel Fire
Angel Fire was not what I was expecting at all. As the road opened up into the valley, I was shocked by the fact that it wasn't crawling with tourists. A town of only a thousand people, it reminded me of a sleepy little Texas farming town. After settling into our Chalet and getting our rental equipment we hit the slopes right at closing time. The lack of people on the slope allowed me, a first time snowboarder, to get a feel for it as well as how hard the ground is. After messing around for around thirty or so minutes, Christian and I retired to the living room to figure out the logistics of the first full day. We halfway made a plan, made dinner, and went to bed after a quick movie.
Day 1
The next morning, eager to get on the slopes, I was up before the sun ready to live the scene I've had playing in my head for over a month. We made it to the mountain an hour before the lifts opened to practice sliding around and keeping balance. This led to me spending quite a bit of time everywhere other than on my feet. Though I was in pain, we were the first ones on the lift to the peak. Seeing the sun glisten off the snowy peaks in the distance took my breath away both figuratively and literally since we were approaching 10,000 feet. We finally made it to the top after a few minutes and that's where the real fun begins.I don't know if you've ever been on a ski lift before, but if you're a beginner it gets tense when it's your turn to get off. If you're sitting there thinking I ate snow while trying to get off, you'd be right. After brushing off the snow and embarrassment, I strapped my free foot to the board, tightened my boots, and set off down the mountain. That lasted a whole five feet. Once again, I stood up, shifted my weight, and set off. This time I could feel everything coming together. Maintaining perfect balance and a clear mind, I was looking like I've been doing this all my life. Faster and faster, along with more confidence, I kept moving down the mountain. I could feel the wind on my face and the snow beneath my board. Everything disappeared, it was just me bombing down the mountain. That was all interrupted when it came time to turn. I didn't lean far enough forward causing my heels to dig into the slope. Had I been going faster it would've been a perfect cartwheel, but sadly I landed on my shoulders and back of my head after a short flight. The adrenaline must've been flowing like water because I didn't feel a thing, just hopped back up and set off again. That cycle of becoming confident and then shortly after becoming very humbled continued throughout the day. After the lifts closed and dinner was ate, it didn't take me long to fall asleep, worn out from picking myself up off the ground so many times.
Day 2
The second day was much different than the first. I woke up way after sunrise so sore I didn't want to move. Snowboarding is a full body workout and a good one at that. After getting all our equipment on, we hobbled to the slopes. We looked like a couple old men who escaped a nursing home to get a quick adrenaline rush. After a few runs on the slopes, my body was so battered from the falls and sore muscles I decided to call it a day and go explore the town. After lunch, armed with my camera, I set out with no plan and no idea of where to begin. I strolled around for a solid fifteen minutes, mind you my calf muscles are still on fire, until I found a little Peruvian restaurant called Mikuna Grill. I walked into a completely empty restaurant, which kind of had me worried since it was what is considered the lunch rush hours. I nervously sat down at a table and was greeted by an extremely friendly waiter who made some of my nervousness go away. I ordered a Peruvian style beef mac 'n cheese which tasted way better than it looked. After devouring my meal, I had a small conversation with the owners who moved from Peru to be with their son attending college close by. I then took to the streets to find my next adventure, which led me back to the slopes. That's when I met the self proclaimed "Ole Hippie".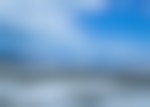 The Rocky Mountain valley Angel Fire is nestled into
The Ole Hippie
Imagine an old man, face rough with age but ripe with wisdom. Someone who has seen and done more than most people would ever dream of. That's Thomas, or Tom for short. Brushing his long shaggy gray hair face he noticed my camera and politely asked if I was going to the peak to get what he called the best picture in the state. Next thing I know we're in deep conversation discussing everything from the places we've been, relationships, religion, politics, basically everything under the sun. He had a story for everything and I was like a little kid cross legged on the floor listening to grandpa tell of the way it was way back when. I always make it a point everywhere I go to hear somebody's story and get little bits of wisdom from their past that'll help me in my life but this time, that person found me. I sat there and talked with that Ole Hippie for what felt like a lifetime, but two hours after meeting him it was time for us to part ways. As we shook hands and said our goodbyes, he hit me with a bit of advice that will last a lifetime. As sincere as a human can be, he looked me in the eye and said, "Every relationship requires communication. It doesn't matter if you're talking to your partner, your parents, or God, the little things matter just as much as the big things."
Conclusion
This trip makes New Mexico the seventh state I've been to and it did not disappoint. I'll never forget the mountains, the conversations, or the struggle of having to explain where College Station is and what Aggies are. One thing I've learned from my travels is that good people are out there and they're not that hard to find. Sometimes they even find you. Make it a point to meet people, try the food, and get lost in the culture. Despite being right next to Texas, the way of life is completely different and that's something we often don't realize. Don't treat your time away as a chore, leave some room to breathe a little and be spontaneous. Next time you're rambling around on your next adventure, stop and start a conversation, enjoy the culture, and truly experience wherever you're at.
We want to acknowledge and thank the past, present, and future generations of all Native Nations and Indigenous Peoples whose ancestral lands we travel, explore, and play on. Always practice Leave No Trace ethics on your adventures and follow local regulations. Please explore responsibly!
Do you love the outdoors?
Yep, us too. That's why we send you the best local adventures, stories, and expert advice, right to your inbox.