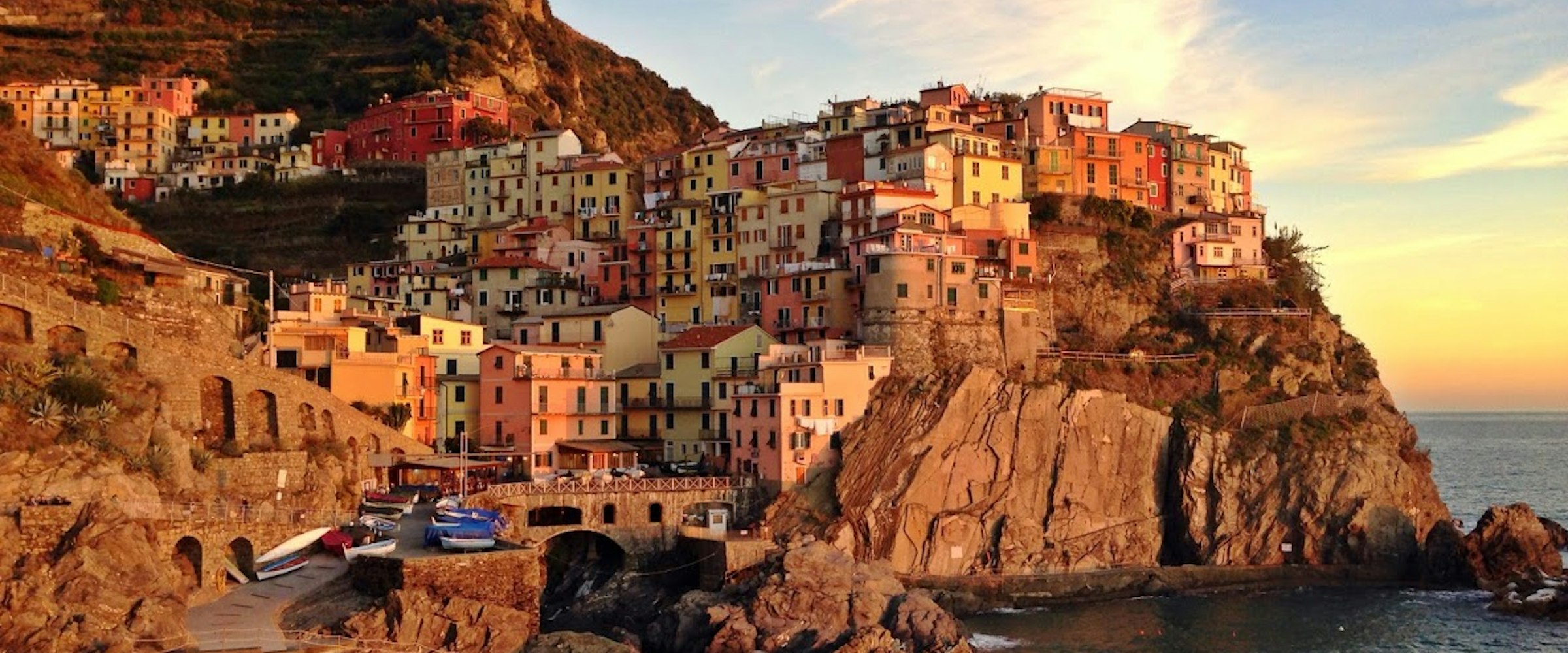 5 Tips for Hiking Italy's Cinque Terre Coastal Trail
Catch spectacular views along the Mediterranean Sea.
Cinque Terre is a series of five picturesque villages dotted along the Italian coastline, right by beautiful Tuscany. Backed by lush green hills and connected by a narrow path carved into the cliff-face, you can hike between all five in a day. That is, if you're moving at a fast pace.
But, this is Italy we're talking about. You're probably going to want to take it easy, stop and admire the spectacular views across the glistening Mediterranean Sea, chill on the beaches and eat your way through the pizzerias around town.
Here are a few tips to help you get the most out of your Cinque Terre National Park hike along the wonderful Blue Route.
1. Getting there
Photo: Bianca Ohannessian

Although Cinque Terre is in the Liguria area, it's easy to get to from the cities around Tuscany. Whether you're staying in Florence, Siena or Pisa, you can jump in a car or hop on a train and find yourself on the west coast within a couple of hours.
From Florence, for example, you can catch a direct train from Firenze S.M. Novella station to La Spezia Centrale (via Pisa). The trains run every hour or so and you can choose to pay a little extra for the fast train if you're short of time.
From La Spezia, you can take another quick train to any of the five Cinque Terre stops. It takes around 2-10 minutes to travel between the stops, Riomaggiore, Manarola, Corniglia, Vernazza or Monterosso. And each one of these tiny local train stations greets you with stunning sea views as you step off the train.
Tip: Remember to validate your train ticket in the machines before boarding.
2. How to choose your route
Cinque Terre translates as "Five Lands", and if you're hoping to fit in all five then it makes sense to start at one end of the route and work your way along the chain. But which end do you pick?
Riomaggiore, in the south, is a picturesque fishing village built into the hills. The first part of the Blue Route is called Via dell'Amore or Lover's Path. There is no real beach here but plenty of flat rocks if you want to lounge by the sea and enjoy the sunshine. Wander through the main street, Via Colombo, where you can sit at an open-air café and sip on a locally brewed limoncello or tuck into lunch at a fresh seafood restaurant. There's also a scuba centre here and a place to rent kayaks if you want to explore the area by sea.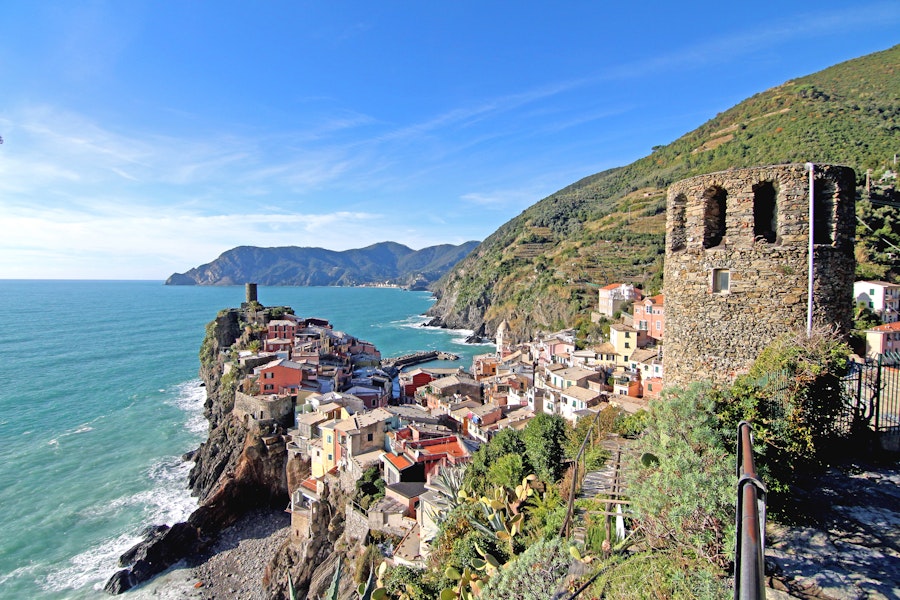 Photo: Linny Le
Over in the north, Monterosso is a larger town with two stretches of sand. It has more of a holiday resort feel to it. The main beach is backed by a lively promenade lined with small shops, beach bars and cafés. The beach also features a stunning rock that rises majestically from the sea by the edge of the shoreline. The rock's rugged surface makes it easy enough to carefully scramble to the top and get great views over the beach.
So depending on whether you want to end your hike chilling in a tranquil village or relaxing on a beach, plan your route accordingly. Whichever direction you choose to go in, you can expect to catch sensational sights along the way.
Tip: Clear space on your SD card or smartphone. The dramatic scenery is sure to inspire a fair bit of photo snapping.
3. Don't forget your hiking pass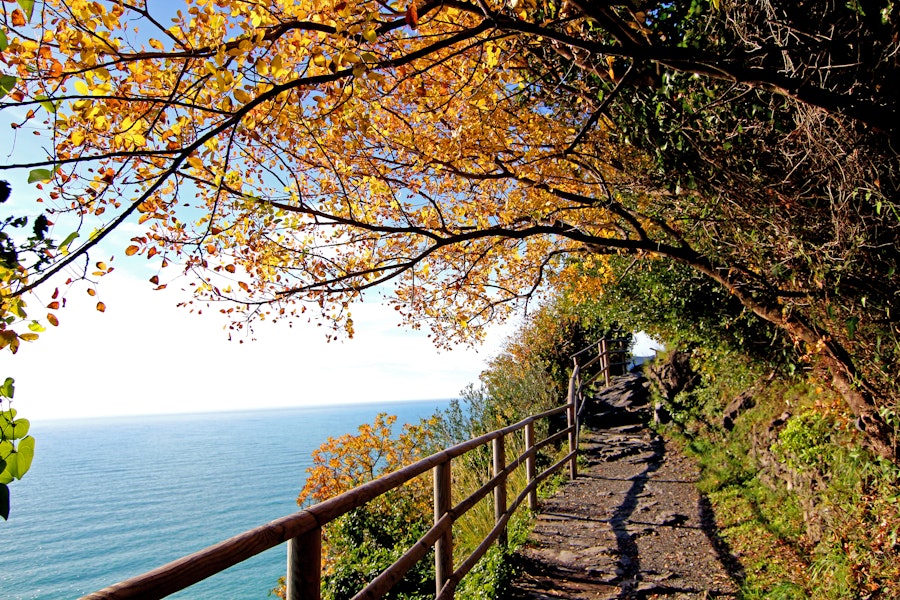 Photo: Linny Le

It's easy to miss the signs about this, but you'll need a hiking pass to travel along the Blue Route coastal paths. Toll booths are positioned mid-way in between stops, high up in the hills. It's not always clear where they are sold in the villages, but you can buy your pass at the Cinque Terre train stations, information centres or at the toll booths for under €10.
The charge goes towards the upkeep of the trails, such as nets covering crumbling sections of the cliffs to prevent rocks falling onto the path. There had just been a landslide when I visited, due to some heavy rainfall, so part of the trail around Manarola and Corniglia was closed and awaiting repair.
Tip: Buy a combined hiking and train pass which also gives you access to local buses and wifi hotspots.
4. Wear sensible shoes (or you'll get turned away)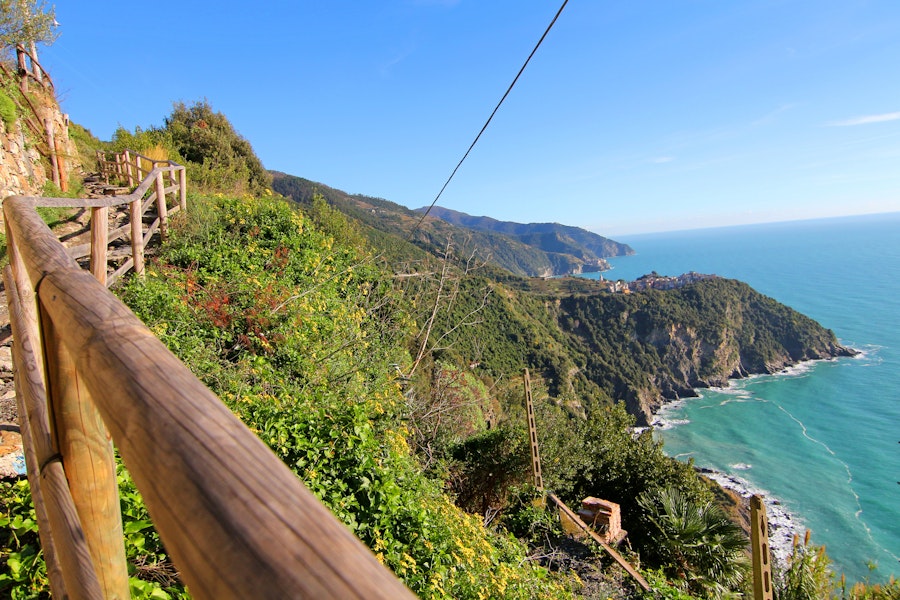 Photo: Linny Le

It's tempting to slip on a pair of sandals for a daytrip to the seaside. And although a lot of the hiking route is paved, there are some dusty, rocky sections and a few steep inclines, so you're better off wearing hiking boots or trainers. Some of the sections have railings along the sides of the paths but you might come across stretches with a sheer drop, so you'll want to be feeling secure in your step.
In fact, if you're not wearing appropriate footwear, the toll booth attendants won't let you pass. They tell you to go back the way you came and change your shoes!
Tip: Pack a pair of flip-flops in your bag so that you can free your feet once you get to the beach.
5. Plan B: There's a boat!
Photo: Bianca Ohannessian
And if your legs get too tired or you stopped to admire the views for a bit longer than expected, then you can always take the boat. It runs daily from April until October.
The "5 Terre" service operates from early morning until nearly 7pm. It gives you another perspective of the striking cliff-side villages, with their faded red hues and candy colours. The journey takes around 15-30 minutes to travel between each stop and gives you a little time to sit back and put your feet up with plenty to feast your eyes on along the way.
Tip: Hold on tight if you're wearing a hat - the boat can get a bit breezy!
Cover photo: Linny Le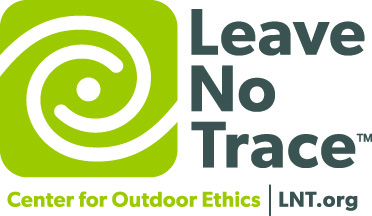 Please respect the places you find on The Outbound.
Always practice Leave No Trace ethics on your adventures. Be aware of local regulations and don't damage these amazing places for the sake of a photograph. Learn More
Please respect the places you find on The Outbound.
Always practice Leave No Trace ethics on your adventures. Be aware of local regulations and don't damage these amazing places for the sake of a photograph.