Classic destinations for enjoying Arizona in autumn's splendor!
Many who are not familiar with Arizona and think of it is as just being a big desert are missing out on all the Grand Canyon State really has to offer. We really do have seasons and autumn is a glorious one! :) Below is an outline of some of the classic destinations in the order when autumn leaf color typically peaks. Grab your camera and then go explore and bask in autumn's glory! Side note for the gents: this is the perfect time of year to ask that special someone along for a picnic - remember a picnic blanket and/or a hammock! :)

Beware that each year is slightly different in how and when the leaves start changing colors; the below outline is the typical order of things. Be sure to check with locals as to the current state of the leaves before setting out on your adventure.

Late September:
The first to pop autumn color is typically the Kaibab Plateau, including the north rim of the Grand Canyon. For those looking for a leisurely scenic drive, check out Jared Blitz's post on the North Rim Lodge. For those looking for a bit more than a leisurely drive, try the dirt road to Point Sublime. If interested in a hike, ask the Rangers at the North Rim Lodge where they would recommend hiking that has some color - trees have a mind of their own when it comes to their leaves changing color each year.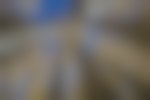 Early October: 
Flagstaff is considered by some to be the leaf peeping capital of Arizona (and rightly so - there is even an online Leaf-O-Meter dedicated to the Flagstaff area: http://flagstaffarizona.org/leafometer). Easily accessible from the major population centers in the state, Flagstaff is a great launching point for a variety of leaf peeping ventures. Hike amidst the golden aspens in the Inner Basin starting from Lockett Meadow (see Moe Lauchert's post here for directions) or if you prefer a little more solitude, check out the Abineau-Bear Jaw Loop (see Kevin Kaminski's post here for directions). If you are looking for more of a scenic drive, Hart Prairie is a classic scenic drive that allows you to enjoy the glory of Autumn from the comfort of your vehicle (with a few bumps here and there from the dirt road).

If you are looking to try and escape the leaf peeping crowds, you may have a bit more luck exploring Arizona's White Mountains (Big Lake or Lee Valley Lake are great places to start off) or Tucson's Mount Lemon (give Aspen Draw Trail a try).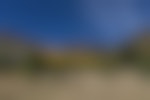 Late October:
Sedona is typically in prime time color by late October. The classic hike for the beginner or veteran to enjoy autumn leaves in the Sedona area is the West Fork of Oak Creek Canyon (see Wendy Wernet's post here for directions). Be sure to go early so you can get a parking space!
November:
The beauty of Arizona's autumn foliage show is that sometimes it can span over a two month period, starting in the highlands of the Kaibab Plateau and eventually making it down to some of the canyon lands (lasting into early December in some years!). Permits are required, but Aravaipa Canyon provides a great place to see autumn foliage in a serene canyon environment. With only 20 permits issued per day per entry point, this ensures that no leaf peeping crowds can develop. Another option is Canyon de Chelly, which is in the northern part of the state, but will not have strict permit restrictions like Aravaipa Canyon. See Jason Hatfield's post here for directions and further details for Canyon de Chelly.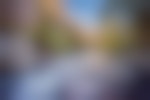 Published: September 18, 2017

Storyteller
Jeremy MeekStoryteller
Construction and sustainability guru by day. Recreational photographer and blogger by night and weekend. I love exploring my home state of Arizona and pursuing adventure beyond its borders.
Follow
Please respect the places you find on The Outbound.
Always practice Leave No Trace ethics on your adventures. Be aware of local regulations and don't damage these amazing places for the sake of a photograph.

Climbing in 18-Degree Weather to Shoot the Sunrise
Vantage, Washington
One of the things that I love about photography is how the quality of light can make or break a photo. When shooting outdoors it is those early hours in the morning that I love the most.
Our Hike to Angels Landing: Dangerous? Maybe. Amazing? Definitely.
Angels Landing, Utah
Three weeks before my sister turned 24 she texted me to ask if I wanted to go on a trip for her birthday. She wasn't sure where she wanted to go but she knew she wanted to be outdoors.