The Long Road: 6 Tips to Improve Your Social Media Photography
What I have learned after years of studying social media photography.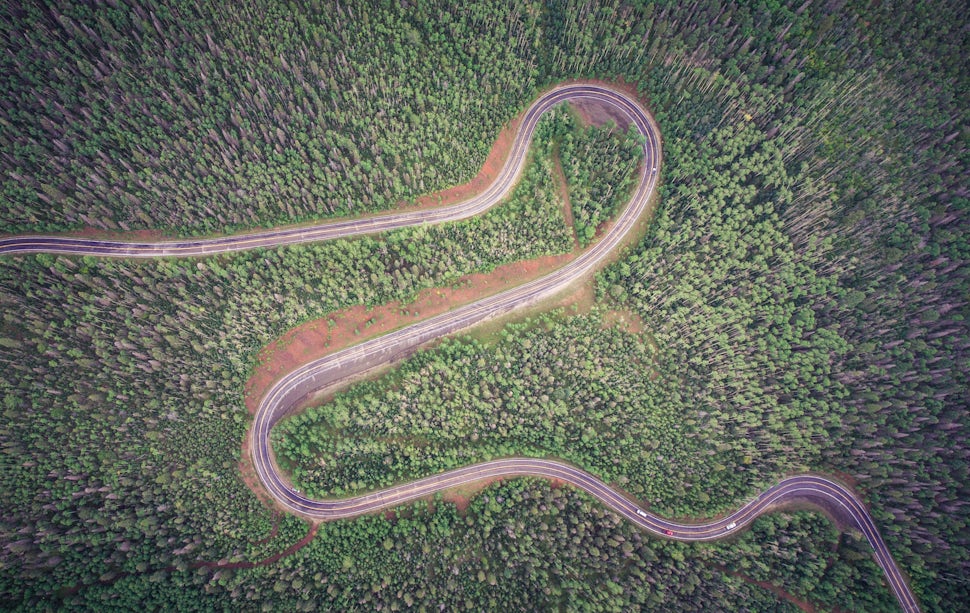 There are 60 million photos uploaded to Instagram each day, and over 20 billion (yes billion with a 'B') images uploaded in total. So as you may know, getting yours to stand out may be a struggle. I have spent the last 18 months testing different methods to make photos stand out, rise on Instagram's algorithms, and gain recognition. This article is not for those who use Instagram for a personal photo-book, which is awesome and there is nothing wrong with that. This article is for those who are trying to grow their social presence and gain recognition for their work - specifically tailored to the adventurers and explorers. So here are my 6 tips to a great profile:
1. Post frequent and good content
This tip is probably the most obvious, but it is very important. Any content driven platform like Instagram thrives off of good content. With tens of millions of photos and videos being posted each day, having enjoyable content is a necessity. Someone will not follow you if the content does not do one of three things: Inspire, show beauty, and deliver knowledge. You need to give them a reason to follow you. What do they gain from seeing your posts? Think about this every time you post an image; if you would not enjoy seeing the photo on your feed, do not post it. I usually edit 5 photos for every 1 photo that I post - so keep that in mind.
Frequent content is just as important as good content. Data mining has shown that Instagram's algorithms favor profiles that post frequently. In fact, in the social world, there is a term called 'Black Posts'. This is when a social platform will actually hide your content from individuals if their algorithms believe your content is not interesting...one of the ways they determine this is if your profile is active or not. So even if you are following someone, their photos may not show up on your feed if they are not active.
2. Set your profiles theme
The most important part about gaining recognition, believe it or not, is not your photos, it is how you layout your profile. If it is unappealing when a user visits it, they will not follow. You may notice many profiles that do not have a theme; they will post whatever they are doing at the time - these pages will never rise in popularity unless they are a public figure. If you enjoy nature photography and adventure, only post nature and adventure photos. If you are love documenting business, only post about your startup or venture. If you are a model, stick to portraits. I cannot stress how important it is to keep a steady feed.
Take a look at the differences between these two sections of my feed, which one is more appealing?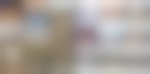 So on the left, the theme is nature and adventure. On the right, who knows the theme! No one, when they first visit your profile is going to follow if you do not have a theme like the right side. There is a skiing photo, selfies, portraits, nature photos, and personal photos - so who are you appealing to? You need to pick a theme and stick with it.
3. Color is everything
Like I mentioned before, your profile will be the determining factor of your profiles popularity. Diving a little deeper than just the profiles overall theme, your page should have a specific color theme as well. I have found that a lot of this has to do with where you are located. For instance, PNW photographers are going to have more cold, grungy, and emotional photos. In my case, being from Colorado, my photos have a warmer feel. So take a look at some popular photographers in your area and see what kind of color schemes they are using.
* a side note: studies show that warmer photos receive more engagement as they are more welcoming when a viewer firsts sees them.
4. Include a subject
You may take amazing nature photography, however, without a subject, it can be difficult to show the scale of your photo. Adding a subject will show scale. This can be a person, tree, bird, or even a car. When the viewer has a grasp on the scale of the backdrop, it can really change how they see the photo.
Take a look at these two photos, one with a subject and one without.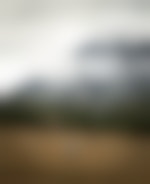 Now compare it with a similar photo without the subject: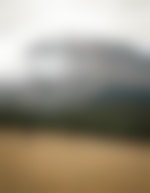 Adding a subject can dramatically change the way your viewer sees the landscape.
5. Center your subject
Forget the rule of thirds! When it comes to social media, centering your subject is very important to the layout of your profile. When an individual visits your page for the first time, seeing the point of interest of each photo scattered all over the page can be an eye-sore. By centering your subject, you create a sense of balance within your profile and photos. Keep in mind that social media photography is very different than regular photography.
Take a look at this photo of the Milky Way - the galaxy cuts through the center of the image, creating balance: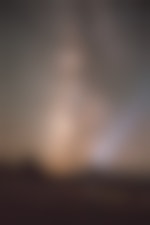 6. Portrait photography over landscape
If you can, always edit your photos in a portrait style. Keep in mind that the viewer is looking at your photo on a mobile device, when they are taken and posted in landscape, the user does not see the details and the photo is smaller. When the photo is taken in portrait, the photo shows up on their feed as a full image. Take a look at the differences between these two feed photos taken from my feed: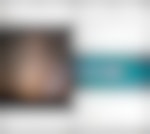 Other things to note:
Instagram pushes video. Since they introduced video to their platform, they have made a strong attempt to show video to viewers first and foremost. If you have ever noticed in the explore tab, they have even added a completely new section for video. So a well thought out and composed video can be very affective.
Use hashtags and geolocation to get people to notice you. Without any method of finding you, you wont gain followers. Keep posting and hashing your photos, for one day some page will notice it and repost.
So after many phases of my search for creating the most appealing Instagram page, this is what I have come to. So follow these steps and create a page that people want to follow!
Happy adventuring!
Hunter Berge | @BergeBoy
We want to acknowledge and thank the past, present, and future generations of all Native Nations and Indigenous Peoples whose ancestral lands we travel, explore, and play on. Always practice Leave No Trace ethics on your adventures and follow local regulations. Please explore responsibly!
Do you love the outdoors?
Yep, us too. That's why we send you the best local adventures, stories, and expert advice, right to your inbox.