It is not a true adventure unless you get lost - so get lost.
It's 6:00 PM on Friday. My work week consisted of 50 hours spent in front of a computer programming software and developing marketing strategies for my business. Although I really do enjoy doing that, I was in desperate need to get out. So, I decided to pack my bags and make the 9 hour journey from Denver to Jackson, WY early Saturday morning. 
I woke up at 7:00 AM, threw my gear in the car, and set off. No plan, no final destination, just the need for adventure. 
I must admit, the drive through Wyoming is nothing special - vast plains and minimally populated towns littered the majority of the drive; not exactly what I had in mind. Through Rawlings, Muddy Gap, Crowheart, and finally, after 7 hours, I hit the hills. Even more majestic than I imagined. If you have never been to the Tetons or the ranges surrounding, do yourself a favor and pack your bags. 
As I got to the mountains, the sun was setting. I had never been there before so I wandered aimlessly trying to find a good spot to pull the car up and watch the rays of light disappear with the sun. I finally found one: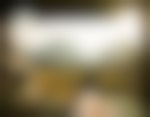 Not the worst place to be.
The sun finally set and now I needed to find a place to sleep. I drove around for an hour trying to find a place to camp, along the way finding incredible pull-offs with amazing views of the still dim skies.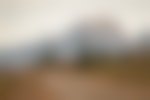 Finally, I approached a local who gave me directions to some BLM land across the way that was open to camping. He invited me to join him for a couple beers. So, like any 20-something should, I accepted.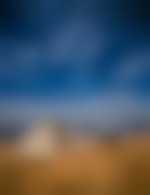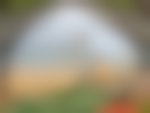 When I woke up I was greeted by the incredible Tetons in the distance, looking as majestic as the day before. I made myself coffee in the hills and watched the sun peak over the horizon, catching the ranges on fire. When I finished my coffee, I packed my bags, loaded my car, and proceeded to the next destination.
The moral of the story is not how great the Tetons are, or even how you should execute your trip there. The point of the story is sometimes adventuring with a plan can dilute the actual adventure. If I had planned my trip to Jackson WY, had everything lined up, and knew exactly where to be at what time, I would not have experienced what I did. I would not have met the individuals that I met, and seen the places that I saw. 
So next time you feel like exploring the planet, try doing it blindly. After all, its not an adventure unless you get lost - so get lost.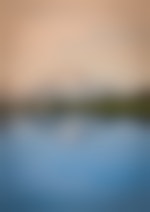 Published: September 1, 2016

Storyteller
Hunter BergeStoryteller
The Rockies are my playground! I adventure every week, take a lot of photos, and love to write about it. Follow my IG for all my adventures @BergeBoy
Follow
Please respect the places you find on The Outbound.
Always practice Leave No Trace ethics on your adventures. Be aware of local regulations and don't damage these amazing places for the sake of a photograph.

A Beginner's Guide to Packrafting
There is no better feeling than summiting a mountain or propelling yourself through a wide body of water. It's almost therapeutic. The crunching sound of a foot landing on the earth.

Exploring the Best of Moab in One Winter Weekend
Moab, Utah
This winter my buddy and I decided to spend a weekend hiking and doing landscape photography around Moab, Utah.