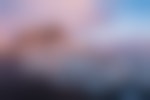 Pink Mountain, Reine, Lofoten Islands, Norway

It's 10am, January 10th 2015, and the sun still hasn't risen in Northern Norway. In fact, the sun won't rise for at least half an hour, and will only be fully up for just over two hours before setting again. It's -5°C outside our cabin, but with wind chill it feels like -15°C. There has been nearly 2 feet of snowfall overnight and the roads are barely visible, save the marker poles lining the side of the road.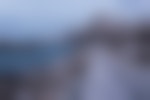 Road Through The Fjords, Lofoten Islands, Norway

The Lofoten Islands are inhospitable during the winter and may seem like a strange place for a road trip. But in reality, this is the most magical destination I have ever travelled through. It's a travel and adventure photographer's dream. Picture a magical winter wonderland, peppered with small, brightly colored fishermen's cabins.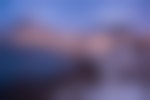 Reine Blue Hour, Lofoten Islands, Norway

As a photographer, I look to take most of my images during the best light of the day. Generally, this occurs 30 minutes either side of sunset or sunrise. But in the Arctic Circle, the rules are completely different. During winter, the period of pre-dawn light that lasts for just 20 minutes at lower latitudes lasts a few hours in Lofoten. Similarly, the sun sits right on the horizon for the entire 2 hours that it is up. I'm normally racing around to get my photos with a window of 40 minutes to an hour, but in Lofoten I have four to five hours where the landscape is painted in magical Arctic light. Photographer or not, there are few more beautiful sights in the world.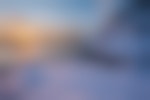 Fresh Snow, Lofoten Islands, Norway

The Lofoten Islands are connected by the E-10 Highway which snakes through jaw-dropping fjords, snow-capped mountains and lush valleys. Over the course of four days, Kristin Repsher, Laura Gervais and I drove along 292 kilometers of it from Harstad/Narvik airport to the end of the road at the town of Å (yes, it has a one letter name), stopping for shelter along the way in rental cabins. Despite the crazy conditions, the Norwegian government did an incredible job of keeping the roads safe and relatively snow-and-ice-free. The only time that the driving conditions got a little scary was on the final day of our trip when we had to drive the entire length of the islands to catch our flights out... during a snow storm and in the dark!

Here's a little extra inspiration from Loftgen Islands...

Ben is a professional freelance travel and adventure photographer & videographer currently based in Brisbane, Australia. Originally from Manchester, UK, Ben purchased his first DSLR in 2009 and now travels the world, capturing amazing images whilst satisfying a need to experience as much as possible. Check out more of his amazing work here.
Published: January 26, 2015
Please respect the places you find on The Outbound.
Always practice Leave No Trace ethics on your adventures. Be aware of local regulations and don't damage these amazing places for the sake of a photograph.

Climbing in 18-Degree Weather to Shoot the Sunrise
Vantage, Washington
One of the things that I love about photography is how the quality of light can make or break a photo. When shooting outdoors it is those early hours in the morning that I love the most.
6 Reasons Why You Should Use a Telephoto Lens for Landscape Photography
When most people start out taking landscape photos, they think they need to get a wide angle lens in order to capture the whole landscape. When I bought my first DSLR, I was one of those people.