How to pack for a winter road trip
Get in! We're taking a drive.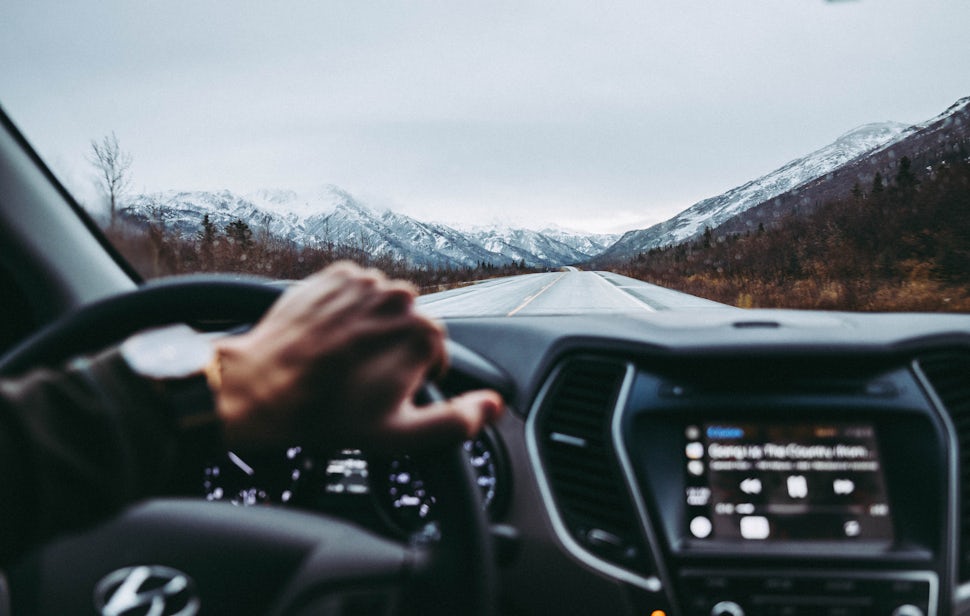 Why wait until summer to embark on the perfect road trip? Turn up the heat and drive! With the right preparation and equipment, you can head out and catch winter wonderland views from the comfort of your driver's seat.
Your road trip may take you through high mountain passes and picturesque towns, past palm trees and beaches, and maybe near blizzards and avalanches. No matter what journey you have ahead of you, it is best to come prepared for all scenarios.
As you start planning the winter road trip of your dreams, here are some tips for packing up your car to ensure you are as safe and prepared as possible.
Before the trip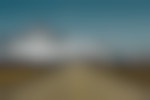 Before you even begin driving, it is essential to ensure your car is prepared for the long journey. Top off all fluids, change your air and oil filters, and air up your tires if needed. Particularly in the winter, it is a good idea to make sure your engine's coolant, or antifreeze, is filled to the recommended level. These steps will help prevent any car-related emergencies from cutting your trip short. If you're not confident about doing this maintenance yourself, bring your rig in to a mechanic for a professional check-up and road trip prep.
Prevent navigation issues while driving in winter conditions by downloading The Outbound Collective app. Set your start and end destinations to map out your road trip before leaving. Then, download the maps so you can still navigate in remote areas where you don't have great cell service.
13 Essential items to pack for the trip
1. Car Emergency Kit
Create or purchase a car emergency kit that contains a basic tool kit, whistle, jumper cables, flashlight with extra batteries, a collapsible shovel, a tow chain, and tire repair tools.
Make sure to include emergency flares you can use in an emergency to alert passersby that you're in trouble. There are some great LED options now so you don't have to worry about actually lighting them with matches or lighters.
There are a lot of premade emergency kits that have all of these items. Always check the contents before your trip to ensure you have time to replace any missing items or to include seasonally appropriate additions.

2. Blankets
Whether waiting for a tow truck or stuck in a snowbank, you may not be able to use gas to keep the car heater running. Stash a few blankets or sleeping bags in your vehicle in case you need to get warm.

3. Water and snacks
Your favorite snacks and drinks are a necessity for any good road trip, but it is especially important to bring water and nonperishable goods in case of emergencies. If you are stuck somewhere for a while, having snacks with protein and carbs will keep your energy up until help arrives. Plus, eating will help you stay warm. Bottled water, granola bars, beef jerky, trail mix, dried fruit, crackers, and pretzels are all good options to have in the car for a road trip.
4. Extra clothing
Stay nice and cozy by preparing for low temperatures and packing extra layers. This includes things like jackets, thick pants, wool socks, gloves, and a hat. Stash these items in a bin or bag so they're easy to keep together and toss into your trunk.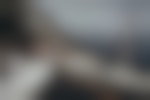 5. Portable jumper pack
Portable jumper packs can jump start a car battery without needing another vehicle. Charge yours before the road trip so it's ready to go. If you need it, all you have to do is attach the jumper cables, turn on the jumper pack, and it will help give your car the kickstart it needs. These packs can come with extra USB outlets and built-in flashlights, so they are great investments for any car. Some premade emergency kits come with jumper cables, so buying one can help ensure you have these necessary tools.
6. Hand warmers
Throw hand warmers into your shoes or a pair of gloves and soak up the tiny pouches of heat. After being in the cold for extended periods, these are perfect for making you comfortable and warm throughout the trip. Use them in an emergency should you not be able to use the car heat, or just enjoy the extra warmth when you're feeling chilly after a day of snowy adventure!
7. Phone charger
This one may seem obvious since we use phone chargers every day. But I find when I am going on trips, I always remember the most obscure items and forget the everyday necessities. From blaring music to mapping your route, having a charged phone is essential for all winter road trip adventures.
8. Ice scraper
If you're making stops throughout your road trip to sightsee, you may leave your car for several hours. There is nothing worse than getting back to your vehicle and having to shiver in the seat waiting for it to defrost because you forgot an ice scraper. Even worse, having to use your hands to clear away all the ice and snow from your windows can really dampen your spirits. Keep an ice scraper in your car so your winter adventures run smoothly.
9. Traction aids
Whether at a trailhead or on a snowy road, ice is tough to avoid in the winter. Prepare for getting stuck by stashing some traction aids in your vehicle. Many people use road salt, cat litter, or sand to provide a little extra friction to get out of slick areas. Others rely on products like MAXTRAX, boards with bits that stick out to give the tires something to grip onto. You can tie them to your roof or stick them in a hitch rack.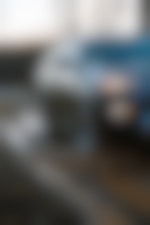 Photo by: Stephen Catalano

10. Windshield wiper fluid and antifreeze
Even if you filled them both up before leaving for your road trip, it's better to be safe than sorry. Having some extra wiper fluid and antifreeze can really help if your car is freezing up too much or if you get stuck in a storm and quickly use up your regular stores.
11. Tire chains
Some areas like Yosemite National Park and Sequoia National Park require snow chains around your tires at certain times throughout the year. This happens a lot on high mountain passes. If your car doesn't have four-wheel drive, this is a must for your road trip to ensure you are as safe as possible in icy conditions.
12. First aid kit
Keeping a first aid kit in your car is always a good idea. Include bandages, gauze, medical tape, medications like Tylenol and Advil, a cold compress, antibiotic ointment, wipes, a roller bandage, gloves, and tweezers. Purchase a premade kit or create your own based on your families medical needs. If you're not sure how to perform first aid in an emergency, consider signing up for a course from the Red Cross or NOLS.

We want to acknowledge and thank the past, present, and future generations of all Native Nations and Indigenous Peoples whose ancestral lands we travel, explore, and play on. Always practice Leave No Trace ethics on your adventures and follow local regulations. Please explore responsibly!
Do you love the outdoors?
Yep, us too. That's why we send you the best local adventures, stories, and expert advice, right to your inbox.