Our Favorite Places to Photograph in the Fall
We asked our photographers what their favorite locations, hikes and other activities in autumn were, and they revealed some hidden gems!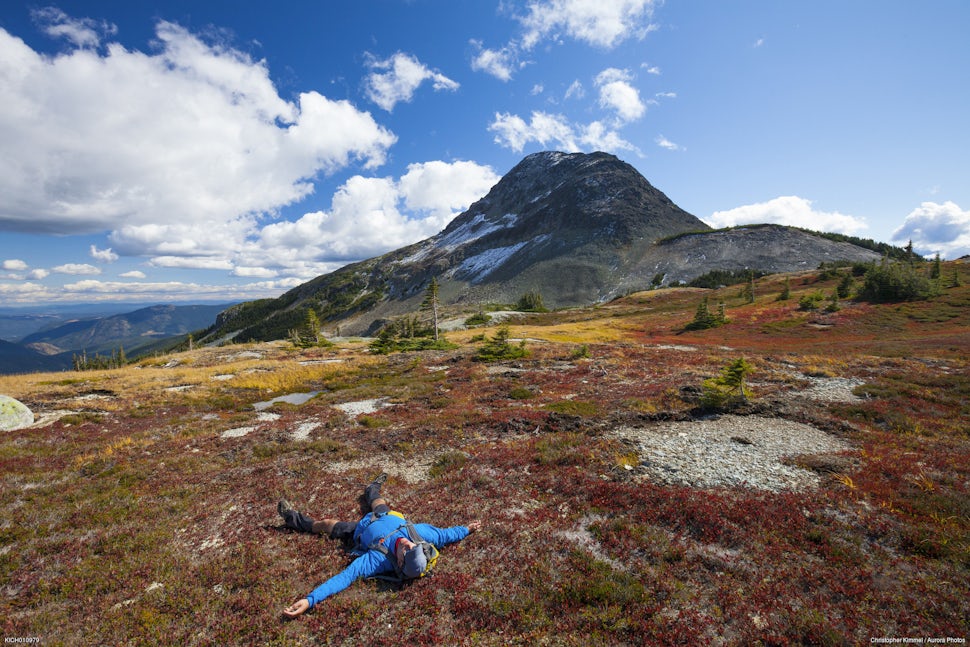 Autumn is one of our favorite times of year, for many reasons (NOT the proliferation of pumpkin-spice-everything): Apple picking, hot cider, root vegetable harvests, crisp air, explosions of color, World Series / NBA opening night, holidays that bring us together, pumpkin carving, and let's not forget, mocking pumpkin spice products. Our photographers shared their own list of favorite places and activities in autumn, and what makes their spot the best spot in the fall months.
Upper Owens River near Mammoth Lakes, CA
The water flows quietly, meandering around wide, sweeping turns where Browns and Rainbows are sometimes coaxed from small pockets of deeper water. Fishing the Upper Owens River near Mammoth Lakes, California, is like spending time with your best friend. It's a place of solitude and comfort where no one needs to talk to understand the magic of being together. Set amid beautiful views of the Eastern Sierra range where faint glimmers of the idle lifts on Mammoth Mountain can be seen for miles, it's where I've returned time again to create memories with my wife and son. As the summer crowds thin-out and the winter crowds still a few months away, fall is the best time to visit "The Owens," as my family affectionally refers to the river. Tall grass, long shadows and silence, minus perhaps the moo of an errant cow grazing nearby, is what draws us to The Owens each fall. My son (pictured) learned to fish here as a youngster and loves every chance to return. He says it's for the fishing but, of course, I always said the same thing. The truth is, no one in my family cares if we feel the tug of a trout as we wander along the river in a cool breeze. It's about the warm feeling you get when you return to that special place every year. – Todd Bigelow
Illal Meadows, BC
The hike in to Illal Meadows, in southwest British Columbia is well worth the reward for effort. There are numerous tarns and mountain views in all directions with plenty of great options for lakeside camping. I try my best to make it up to the meadows at least once a year, ideally in autumn. I love wandering through the colorful alpine meadows, feeling the crisp cold air, watching the golden sunsets and eating the plethora of late season blueberries that can be found here! The three peaks of varying difficulty accessible from the meadows (Illal Peak, Jim Kelly Peak (pictured) and Coquihalla Mountain), combined with the stunning landscape and scenery, make this area a great weekend destination for hiking, climbing, and camping. – Chris Kimmel
Humphrey's Ledge, North Conway, NH

North Conway is an absolute zoo between mid September and mid October. Europeans, Asians, mid-westerners and anyone else within a days drive descend on out neck of the woods. They also loose all common sense and driving etiquette. I've seen a bus load of people standing in the middle of the highway taking selfies with the fall foliage on the side of the road. So this time of year requires locals to run for the hills, cliffs or remote spots to stay safe. Even a five minute walk off of the road cuts the crowds dramatically. One of my favorite local retreats is Humphrey's Ledge a short drive from town, it's got some bouldering under a canopy of maples that turn bright orange this time of year. A bit further up the hill is the cliff proper and it's a bit scruffy but it faces south and stays warm on those chilly fall days. After one pitch up our little valley stretches out, blanketed in a crazy mix of colors only New England can produce. – Joe Klementovich
Cranberry bogs, Cape Cod, MA

Every fall, the cranberry bogs in my small town on Cape Cod are transformed from dull fields into exquisite bogs of floating red berries. To harvest the berries, cranberry growers like Ray Thacher, whose crew is working in this photo, flood the bogs with water and the berries float to the top. They can then be "racked" together and then vacuumed up into a waiting truck. Ray's family has been growing cranberries for over 60 years on Cape Cod and I love the visual transformation their work brings about. Visitors as well as local residents often stop beside bogs this time of year and watch the cranberry growers at work. And while most of us associate cranberries with Thanksgiving, there are so many things other delicious things to make with cranberries besides a sauce for turkey like cranberry scones, cranberry pancakes, cranberry butter, cranberry granola, cranberry smoothies, cranberry-glazed ham and even cranberry margaritas! – Julia Cumes
Mount Superior, Little Cottonwood Canyon, UT
Mount Superior in Little Cottonwood Canyon, Utah, is a hike I had always wanted to do but never seemed to find the time. On my last day living in Utah a friend and I finally made it out to do the South Ridge of Mount Superior. This is more of a scramble then a hike. Lots of exposure and expansive views are encountered along the way as you gain over 2600 feet to the peak at 11,040 feet. The route we took on the way down (The Cardiff Pass Trail) was much more mellow. The elevation gain was still intense over a short distance, but much less exposure and risk of falling, but still an amazing viewpoint of the Wasatch Mountains, especially as the setting sun casts its yellow glow on the nearby peaks. Fall is the perfect time to do this hike. The summer heat is gone, with the cool crisp nip of fall in the air. The Aspen trees in the canyon have started to change. Vibrant yellows shine all over the mountainsides and even little bit of snow has started to cover the north faces up high. A quick jaunt up from Salt Lake, hiking Mount Superior is a perfect afternoon activity if you find yourself in town for a weekend, or for an entire season. If you are searching for a solid work out and amazing views of Little Cottonwood Canyon, a hike up iconic Mount Superior is a great way to get both. – Ben Girardi
Door County, WI
One of my favorite roads in our entire state of Wisconsin is at the very tip of Door County, a favorite vacation spot for many folks (quite possibly due to the numerous apple and cherry orchards). Often simply referred to as "the winding road in Door County," this unique must-see landmark should be attributed to Jens Jensen, the famed Danish-born landscape architect that influenced this amazing spot. Jensen founded The Clearing, a Door County school for landscape architects. I always wanted to go in the fall and got lucky when a trio of corvette's came through. The curvy road looks like it goes on forever but it actually stops where you can board a ferry to Washington Island. To get this shot I compressed the curves using a long lens and had to stand in the middle of the road. My wife had my back! – Jeffrey Phelps
Lake George, NY
Much may have changed since Thomas Jefferson described it as "… the most beautiful water I ever saw", but Lake George in New York's Adirondack Mountains remains among the most beautiful lakes in the U.S., even more so when fall foliage blankets the shores with the jewell tones of autumn. While there is no shortage of beautiful hiking around Lake George, one of my favorites for a quick outing is the roughly 1 mile trail to the Pinnacle on the Lake's western shore. Short enough for an after work hike and family friendly, the trail offers a big payoff with a breathtaking panorama of the Lake. It is also the perfect spot to watch the sun rise with a thermos of coffee for a great start to the day. – Zaneta Hough, The Open Road Images
Anywhere on my Bike

Autumn, with its vivid colors, sights and smells, is my favorite time of year to ride my bike. Every time I pedal out of the driveway I instantly revert to my mischievous 8 year-old self – skidding through every leaf pile, speeding through the tunnels of luminosity with a racing heart and a broad grin on my face. – Bob Allen
Crystal Mill, Elk Mountains, CO

One day its hot and your paddling down the river, the next your trudging your way up a mountain through snow. Somewhere between those days is Autumn and we're gifted with perfect cool weather for hiking and the most amazing display of color among the aspen trees. Grab a friend and venture deep into the Elk Mountains of Colorado to the Crystal Mill. – Brandon Huttenlocher
Boston Hill Farm, Andover, MA
The only thing that has changed at Boston Hill Farm in Andover, Massachusetts, is us. We have been going to pick up our pumpkins there every fall for the past eight years. The hay rides are just as bumpy, the cider donuts just as yummy, the foliage just as vibrant. But now my boys pull each other in the radio flyer wagons, carry their own pumpkins and…..sigh…..no longer let me pick out their clothes. I plan to take them back again this year- and despite some preteen eye-rolling- I know they will still have fun searching the fall fields for the perfect jack-o-lantern. Even if they aren't wearing absolutely adorable overalls. – Laurie Swope
Eastern Sierra, CA

Here in the Eastern Sierra, October ushers in crisp temps and the explosion of Fall colors. Trout are hungry and although every drainage in the region is active with fisherman, the fishing pressure of summer is significantly reduced. Mountains are alive with preparations for winter as wildlife is on the move. Migratory birds are passing through overhead, mule deer return from their summer hangouts and the local black bear population is preparing for hibernation. Cooler temps are perfect for hiking and the backcountry is almost deserted. Day hikes and longer backpack trips are solitary adventures in this quiet season. Fall is the BEST season on the Eastside. – Rick Saez
King Range National Conservation Area, CA
I was thrilled to be able to share this autumn, a special time of year for me, with friends on Lost Coast Trail in Northern California. Located in the rugged and remote King Range National Conservation Area, with no major roads nearby, the area is secluded and mostly untouched by man. Along the hike, the golden grasses of costal prairies sway in the ocean breeze and glow during the vibrant Pacific sunsets. Often you will see and hear sea lions basking in the afternoon sun. The intertidal zones of this trail are also unique. For several miles, the trail is only accessible during low tide. Autumn has less visitors on the 24 miles of desolate shoreline and provides a fantastic solitary getaway, setting this trail apart from the rest. – Michael Okimoto
Oxtongue Lake, ON
Autumn is a great time for two of my favorite activities – mountain biking and canoeing! Canoeing in autumn is truly magical for many reasons; no mosquitoes for one! Also because of the cooler temperatures you almost always have some degree of mist in the early mornings. It lends an ethereal, timeless sense to an early morning paddle on a calm, flat lake. When you're in this "zone" paddling becomes effortless. In this photo my friend Bill is paddling on Oxtongue Lake, just outside Algonquin Park in Ontario, Canada, a prime canoeing destination. This image is one of my all-time favorites; in fact, a friend recently created an abstract painting from this photo that we now have hanging on our wall. – Henry Georgi
Greenland
Autumn in Greenland is one of the most magical places in the world. The Arctic tundra starts turning brilliant shades of yellow, orange, and red in late August into mid-September, and provides stark contrast to the rocky, rugged, and sometimes icy surrounding landscapes. This particular location along the shoreline of Disko Island off the coast of Greenland across Disko Bay from Ilulissat is one of the most magical places I've come across in my travels. It took some hiking from the tiny community of Qeqertarsuaq to find, but once we crossed over the crest of a hill about 3 or 4 miles out, this scene unfolded before our eyes and took our breaths away. Autumn colours, waterfalls, crazy basalt columns…and icebergs. It truly had it all. We called it, and still call it (I've been back, twice): Arctic Eden. – Dave Brosha
Hamilton Falls, Jamaica, VT
This photo is actually a reflection turned upside down. It's of Hamilton Falls, a 150 foot waterfall in Jamaica, VT. I try to make an annual trip up to Vermont every Columbus Day weekend because foliage is usually at it's peak in the area. There are endless hidden streams, trails, and scenic barns down winding dirt roads in Vermont. If you look hard enough you can find new gems just off the road or deep down a trail. What makes this area even more special are the lack of crowds. Vermont draws "leaf peepers" from around the world, but you won't get frustrated by tons of tourists. There's always a sense of serenity. – Matt Andrew
Payette River, ID
This spot on the North Fork of the Payette is chock-full of people all summer long. Once autumn is here, they just disappear, and by midweek everywhere in town becomes my own private Idaho! I especially love this stretch of the river because of all the twists and turns, the massive trees and the hidden but easy access. – Melissa Shelby
Mile High Stadium, CO
For my family, Fall will always be about October baseball, my husband's birthday and Denver Broncos football. Attending a game on a crisp autumn Sunday, the stadium buzzes with energy and the fans joyously cheer with a contagious and inspired enthusiasm. The friendly confines of Mile High have been a place of comfort for four decades for my family, so each Sunday standing in a warm shimmering sun with a cool Rocky breeze surrounding the wave of Orange feels like home. Fall and subsequently football brings family and friends together. – Leslie Parrott
We want to acknowledge and thank the past, present, and future generations of all Native Nations and Indigenous Peoples whose ancestral lands we travel, explore, and play on. Always practice Leave No Trace ethics on your adventures and follow local regulations. Please explore responsibly!
Do you love the outdoors?
Yep, us too. That's why we send you the best local adventures, stories, and expert advice, right to your inbox.