A Novice's Guide to Snowboarding
Cabin fever and very little snow seems like just another 2020 catastrophe. Turns out that, with a little ingenuity and effort, another adventure is just around the corner.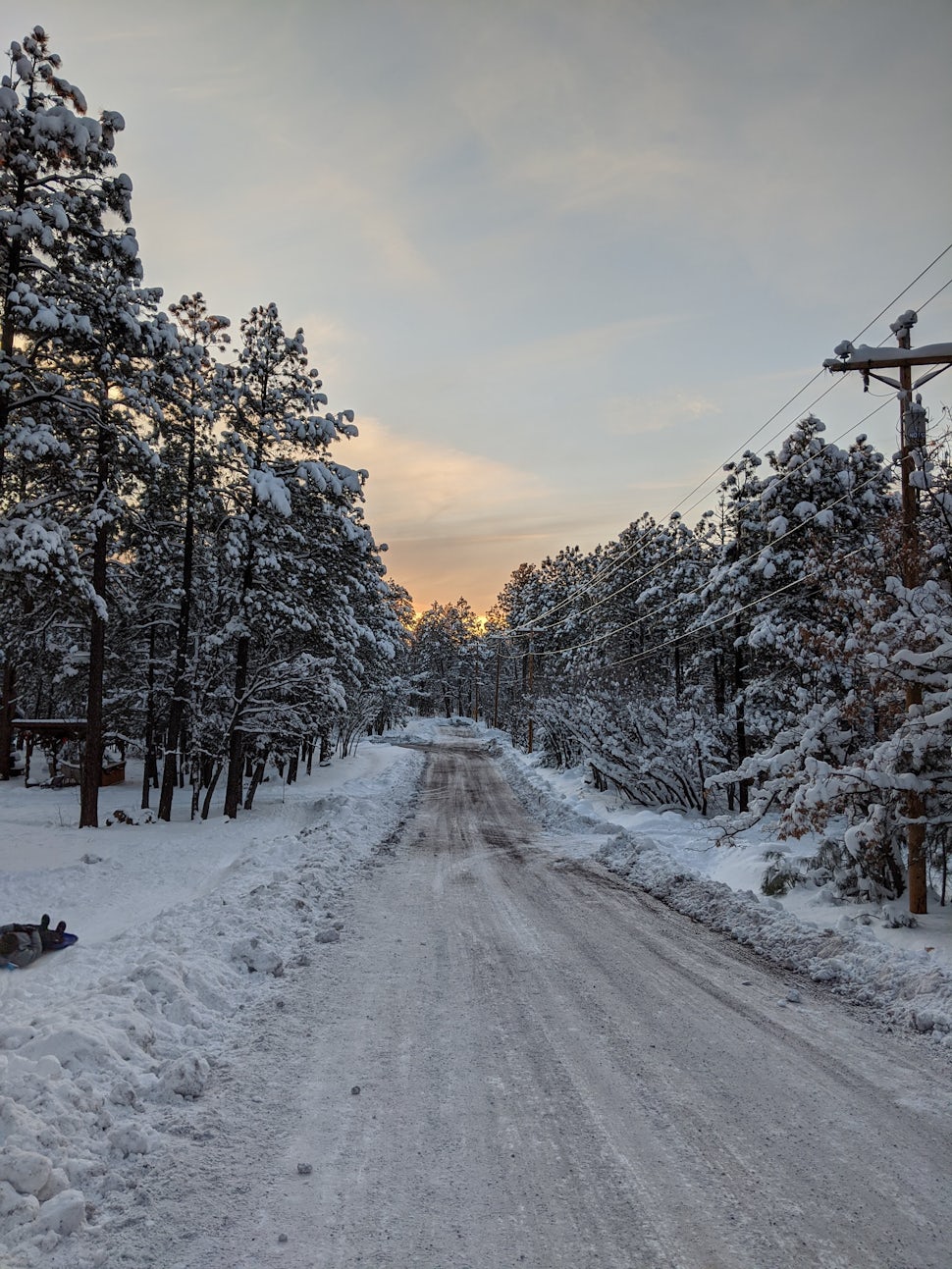 After nearly a year in lockdown (and a month dealing with a COVID case in our household), it was finally time for our annual trip to Pinetop, Arizona. Because property is expensive, we choose to rent a beautiful little cabin from Whispering Pines Resort. The cabins are cozy and spaced out enough for us to enjoy the beautiful view. We've done this vacation nearly every year since I was a kid, and every year, we get around 5 inches of beautiful, sparkling snow.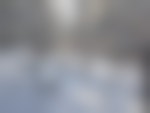 This year's snowfall was a whopping 0.1 inches…that melted within a day. Sledding was a definite no, and skiing at Sunrise Ski Resort was limited to only the bunny hill. If ever there was a climax to our experience with 2020, this seemed to be it.
By all accounts, our trip seemed to become another exercise in quarantining. Although we have quite the board game collection, there are only so many games of Catan you can play before going stir-crazy. However, in the words of someone much wiser than me, "In the middle of difficulty lies opportunity." (Albert Einstein, for those of you who were wondering).
The challenge then became who to do with no snow and limited outdoor activities. The only logical answer, in my opinion: Snowboarding. With only the bunny hill open, ski lift passes were only $20 at Sunrise. Additionally, every other person braving the bunny hill would likely be as incompetent as I would be.
It was the perfect solution.
My family, however, were quick to point out the flaws in my thinking. I had never learned anything about snowboarding, and neither had anyone in my family. I had no knowledge, assistance, or even a semblance of a plan for getting myself down the mountain in one piece.
Regardless, I watched a few YouTube videos, rented a snowboard, and made it to the top of the bunny hill (and eventually to the bottom). Spoiler alert: I did survive. However, there are some things that would have made the learning process A LOT easier.
1. TAKE LESSONS
I realize this sounds a bit obvious. I also realize that lessons are expensive and not an option for every aspiring snowboarder. Seriously though: if you can, start with a lesson. It will save you (and your butt) a lot of pain.
As mentioned above, I attempted to learn from You Tube. While this gave me some of the basics, it cannot compare to real-time instruction. Another option, if you are brave enough, is to look so pathetic that a snowboarding instructor sees you and lets you join their class. (Embarrassing as it sounds, I did get really lucky by being allowed to join a class FOR FREE and get the one-on-one help I needed to learn the basics).
If you still want to go solo, don't fear: there's more tips below.
2. IT'S EASIER IF YOU ALREADY KNOW HOW TO SKI (OR SO THEY TELL ME)
I've done enough skiing to be proficient, so when I wanted to switch, I was told it would be easier. A lot of this is because a skier already knows the basics of a ski lift and maneuvering a mountain. Don't be fooled: Snowboarding is still difficult. I will say, though, that it was easier to learn the necessary skills required to snowboard because I'd used them in the past while skiing.

3. BALANCE IS EVERYTHING
I cannot stress this enough. Nine times out of ten, I fell because I panicked and threw my own weight off balance. In order to snowboard, you have to be constantly balancing your weight (on the arch of your feet and in the middle of your board).
It sounds easier than it was.
Like I mentioned above, my biggest problem was my own fear. If you can control that, you'll figure out how to balance quickly.

4. KEEP YOUR ARMS STRAIGHT
Especially as a newbie, it helps if your hands are balanced beside you (as if you were tightrope walking). Don't wave your arms around to try to balance- it will throw you off and make it harder.
Again, the hardest thing is trusting your board and not trying to force anything.
5. POINT YOUR TOES TOWARDS THE MOUNTAIN
My first adventure down the mountain, I tried to descend with heel-edge (heels towards the mountain, toes facing the descent). From my YouTube videos, I learned that my toes needed to be pointed up to keep me from tipping over.
No one mentioned that it would be easier to start pointing my toes toward the mountain, so I can fall uphill. (It is easier, so do yourself a favor, and start that way).
To keep yourself from moving, go up on your toes and dig the toe-edge into the ground. This will hold you in place. As you descend, move diagonally from side to side, still keeping your toes towards the mountain. I know this isn't how the professionals do it, but it will be much less painful until you get the hang of it.
Once you learn the basics, you can switch between toe-edge and heel-edge (which is allows you to see more of the mountain).
6. YOU GO WHERE YOU LOOK
This is crazy, and I still don't understand how it works, but if you want to go left, hold out your left hand and look left.
You will move. Again, I have no idea how this works.
If you want to go right, do the same. The amount you turn your head determines the speed and angle of your turn, so make sure not to your head completely around unless you want to go straight down the mountain. To slow yourself down, look straight up the mountain.
7. LEARN TO LOVE THE PROCESS
One day is (apparently) not enough time to become proficient at snowboarding. You will likely spend lots of time falling in the snow. Your wrists will hurt from catching yourself, and your body will ache the next day. (My inner thighs are still recovering). It's hard for any adventurer to switch to a new activity, especially if you're used to being skilled at a similar activity. The adventure is in the struggles you will face. Remember to stick with it, and laugh off any falls.
Although I am still no where near good enough to try the tall slopes, I know I will be giving snowboarding another try in the future (although maybe with paid lessons). It was definitely a challenge, but the thrill of trying something new was worth it.
We want to acknowledge and thank the past, present, and future generations of all Native Nations and Indigenous Peoples whose ancestral lands we travel, explore, and play on. Always practice Leave No Trace ethics on your adventures and follow local regulations. Please explore responsibly!
Do you love the outdoors?
Yep, us too. That's why we send you the best local adventures, stories, and expert advice, right to your inbox.