Chiricahua Echo Canyon Trailhead - Search Nearby - Added by Jeremy Meek
Hike through the rock garden of ALL rock gardens. Chiricahua's otherworldly rock formations and hoodoo forests will blow your mind! 
Located in far southeastern Arizona, Chiricahua National Monument is the rock garden of all rock gardens. Although it is a bit out of the way, this hoodoo forest (hoodoo: spires of rock resembling totem poles) is worth a visit. Its unique rock formations are practically otherworldly; it is unlike anything you have seen before. 
There are several trail options ranging from easy to strenuous throughout Chiricahua National Monument. In my opinion, the best route is as outlined below, doable in a day trip format. 
Though you can complete the loop either direction, going the route outlined below (clockwise) will allow you to experience the Echo Canyon Grotto at the end of the hike, which is fitting because it is like the cherry on top to all the other amazing formations you will have hiked through. 
Start at Echo Canyon Trailhead (Starting Elevation of 6,780′)
Proceed clockwise via the Ed Riggs Trail (380′ Net Elevation Loss)
Head to the Mushroom Rock Trail (610′ Net Elevation Gain)
Continue on the Big Balanced Rock Trail (150′ Net Elevation Loss)
If you have time/energy, a detour onto the Heart of Rocks Loop is worthwhile! This 1.1 mile mini-loop is included in the 8.5 mile total loop distance noted.
Take the Sarah Deming Trail to Rhyolite Canyon (880′ Net Elevation Loss)
Then head back to the trailhead and Echo Canyon Grotto via the Upper Rhyolite Canyon Trail and Echo Canyon Trail (800′ Net Elevation Gain).
For more information on hiking in the area, check out Jess Curren's post on Camping at Bonita Canyon nearby. For further details on camping with a big group or for more information on Chiricahua National Monument, check out this post. 
Unless you are training for another bigger trip and want to bring along a fully-loaded pack, you will be able to get by just fine on this hike with a day pack. Bring plenty of water and dress in layers, weather appropriate for the forecast/season. This place is a sky island and has been known for some weird/spontaneous weather patterns. 

Tags
Camping
Photography
Hiking
Bathrooms
Easy Parking
Family Friendly
Groups
Details
8.5 Miles
1410 ft elevation gain
Loop Trail
Nearby Adventures
8.3 Miles Round Trip - 2000 ft gain
1.8 Miles Round Trip - 470 ft gain
3 Miles Round Trip - 500 ft gain
Free yourself in Tucson!
Calling all travelers, the free thinker and the free at heart. Discover a place where you can explore without boundaries.
Our natural landscape draws visitors outdoors where there is plenty of room to roam.
A bit off the beaten path, Tucson's unique attractions and accommodations beckon you to discover and explore and our arts and culture scene makes Tucson a place that's authentic and comfortable.
Savor the unapologetic passion for food that inspires Tucson's cuisine, or come as you are and experience our vibrant nightlife.
An oasis from the unoriginal and pretentious, Tucson is a place that you want to be. Let Tucson inspire the free spirit in you.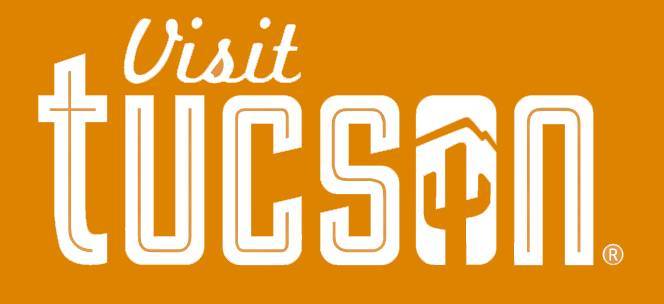 Visit Tucson