You're never too old for a game of "I Spy".
When you're backpacking, hiking to your destination is just one part of the fun and for the long grueling treks that aren't as fun, playing a game along the way can pass time and raise the group's spirits. Keep the good times rolling once you set up camp and try your hand at some of these fun games. These games require little to no equipment, making them ideal for the trail or your backcountry campsite.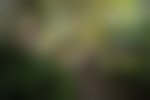 Photo: Austin Trigg
1. One, Two, Three (AKA Convergence)
This is a fun game that requires nothing more than you and a pal. Each of you picks a word or phrase in your mind. Then, on the count of three, you each say your word or phrase out loud. Now you have two words or phrases. Next, you each try to think of a word or phrase that connects the first two words or phrases. On the count of three, you each say your new word or phrase that connects the first two. Either you will both say the same word or phrase, in which case you both win. Or, you will each say a different word or phrase, which leads to another round of coming up with a new word or phrase that connects the most recent two words or phrases that you and your buddy said out loud. The game ends when you both end up saying the same word or phrase.
2. Tic-Tac-Toe
This is a simple, yet entertaining game that weighs nothing at all. Just scratch out a board in the dirt with a stick and use rocks and pinecones as the pieces. Enjoy!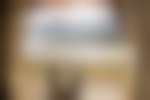 Photo: Noah Couser
3. Checkers (or other mini game sets)
There are many mini game sets out there that are great for bringing along in your backpack. A lot of them are magnetic too, which makes it easier to keep track of all of the pieces. Checkers is a simple but fun game for two. It's easy to set up, and offers a bit of friendly competition to keep you and your buddy on your toes.
4. Card Games
A deck of cards weighs very little and it can provide you with hours of entertainment while in the backcountry. Settle in for a rousing game of Solitaire, or challenge your tent-mate to a round of Go Fish! If all else fails, 52 Card Pick-Up is a great way to keep yourself occupied.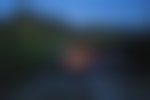 Photo: Nick Lake
5. Charades
You most likely know how to play Charades. This is a great game for if you are with a group. Just bring some paper and a pencil with you in your pack. Rip up the paper into long, thin strips. Then, scribble out some people, places, movie titles, etc… one on each strip of paper. Fold each piece, and place them all into a hat. Form your group into two teams. Each person takes a turn drawing a piece of folded paper out of the hat. Then that person, without revealing what the paper says and without using words, must act out what is on that piece of paper in an attempt to get his or her teammates to guess what was written on that piece of paper.
6. I Spy
This might seem silly, but trust me - after a couple of days in the backcountry, this game will seem like a ton of fun.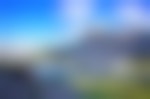 Photo: Talia Touboul
Published: September 10, 2015
Storyteller
Anna CohenStoryteller
Writer, adventurer, fly fisherwoman, bibliophile, and lover of all things outdoors. I like to grab new experiences by the horns and I am on a mission to live a life worth writing about. Check out my portfolio and my b...
Follow
Please respect the places you find on The Outbound.
Always practice Leave No Trace ethics on your adventures. Be aware of local regulations and don't damage these amazing places for the sake of a photograph.
Our Hike to Angels Landing: Dangerous? Maybe. Amazing? Definitely.
Angels Landing, Utah
Three weeks before my sister turned 24 she texted me to ask if I wanted to go on a trip for her birthday. She wasn't sure where she wanted to go but she knew she wanted to be outdoors.

A Beginner's Guide to Packrafting
There is no better feeling than summiting a mountain or propelling yourself through a wide body of water. It's almost therapeutic. The crunching sound of a foot landing on the earth.