Explore the water in a whole new way.
If you've been around a lake sometime in the past few years, chances are you have seen at least one person standing on a surf-board like object, paddling contentedly around on the water. At first glance, it may be difficult to see the appeal of Stand Up Paddling, or as it is more commonly referred to, SUP. But it is actually a lot more fun (and challenging) than it looks. Here are a few reasons why you should seriously consider giving SUP a try if you haven't already.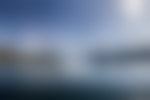 Photo: Noah Couser
1. It's a killer full body workout
SUP is one of the best ways to get a full body workout in. It works every single part of your body, from your head to your toes. Your arms are pulling the paddle through the water, propelling you in the direction that you want to go, and your legs and core are constantly engaged, working to keep you balanced. Go for a long enough paddle and you will find yourself seriously sore the next day.
2. Get out on the water in a whole new way
SUP gives you a whole new way to enjoy the water. It can be done on a lake, a river, or even in the ocean. Virtually any body of water has the potential to be paddled upon. The possibilities are endless.
3. You can do yoga on a paddle board
Take your practice to a whole new level. Do yoga on your paddle board, and add a major element of balance into the equation.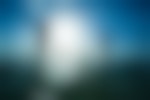 Photo: Tom Stout
4. Quench your competitive thirst
SUP competitions are a cool new way to test your abilities and to make a name for yourself. Competitions can be found all over the world, on lakes and oceans. You can register at various skill levels, so sign up today and get to training!
5. You can rent paddle boards pretty much everywhere now
If you're interested in giving SUP a try, you're in luck! The SUP craze has officially taken off and you are sure to be able to find a place that rents the equipment that you'll need wherever you go.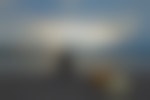 Photo: Sean Jansen
Cover photo: Noah Couser
See more articles from Anna on her profile.
Published: September 1, 2015

Storyteller
Anna CohenStoryteller
Writer, adventurer, fly fisherwoman, bibliophile, and lover of all things outdoors. I like to grab new experiences by the horns and I am on a mission to live a life worth writing about. Check out my portfolio and my b...
Follow
Please respect the places you find on The Outbound.
Always practice Leave No Trace ethics on your adventures. Be aware of local regulations and don't damage these amazing places for the sake of a photograph.

Autumnal Plum & Ginger Breakfast Feast
/
Recently we escaped for a weekend to a little camp spot up in the Catskill Mountains. Little did we know, a storm was rolling in so the night was spent bundled up listening to rain on the tent roof.

5 Tips for Finding Beautiful Fall Foliage in Massachusetts
/
1. Foliage Maps There are a bunch of tools and foliage maps online that you can use to find the perfect place to visit.