Recently, I had the opportunity to experience something completely new to me: hiking in the pitch-black dark of night, with only the moon to light my way. I've done my fair share of hiking and backpacking, but I've always been safely back to my car, or cozily zipped up in my tent before nightfall. Hiking down a mountain after the sun has set and when the stars are peppering the sky in all of their brilliance is a one of a kind adventure. It was both terrifying and exhilarating. It was haunting and magical and freeing, all at the same time. Here are some things that I learned from my experience of hiking by moonlight:
1. Hiking in the dark is about fifty times harder than hiking in the daylight.
2. You will trip. Especially if carrying a heavy backpack. You may even fall at some point too. That's OK.
3. You will be able to see just enough to put one foot down in front of the other on the path, but you won't be able to see much else.
4. A headlamp would make seeing the path much easier, but then that takes some of the fun out of it, doesn't it? Go au naturale. It will make for a more special experience
5. Every rock, bush, and tree can look like a bear at night. There were several times on my hike that I was certain I was about to be tackled and eaten.
6. It's hard to have an idea of how far along on a trail you are in the dark. This can make a hike seem much shorter--or much longer--than it was when you hiked it in the daylight.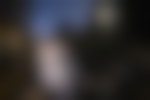 Photo: Eric Bennett

7. The night sky never looks more brilliant than it does from a path in the mountains, miles and miles from civilization. The stars are brighter. The moon is bigger. One word: breathtaking.
8. Sometimes the moonlight is too bright, almost to the point of being blinding, and it makes it even harder to see. Too bad the moon doesn't have a dimmer.
9. You'll probably move a bit slower when hiking in the dark than you do in the daylight. Take your time. Embrace the chance to take in all of the night sounds of the wild.
10. When you can't see well, your other senses kick in, making you more aware of sounds, smells, and the feel of the cool wilderness air on your skin. It's a primal experience. Soak it all in.
Follow Anna on Instagram and Twitter: @annamcohen, or on her blog at annamcohen.com.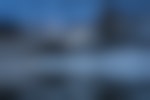 Photo: Eric Bennett

See all of Anna's articles and adventures on her Outbound Profile.

Cover Photo: Eric Bennett
Published: May 19, 2015

Storyteller
Anna CohenStoryteller
Writer, adventurer, fly fisherwoman, bibliophile, and lover of all things outdoors. I like to grab new experiences by the horns and I am on a mission to live a life worth writing about. Check out my portfolio and my b...
Follow
Please respect the places you find on The Outbound.
Always practice Leave No Trace ethics on your adventures. Be aware of local regulations and don't damage these amazing places for the sake of a photograph.

Autumnal Plum & Ginger Breakfast Feast
/
Recently we escaped for a weekend to a little camp spot up in the Catskill Mountains. Little did we know, a storm was rolling in so the night was spent bundled up listening to rain on the tent roof.

5 Tips for Finding Beautiful Fall Foliage in Massachusetts
/
1. Foliage Maps There are a bunch of tools and foliage maps online that you can use to find the perfect place to visit.