Van life So Far, Reflections
I built out a van and traveled across the U.S. during the pandemic. I made new friends, reunited with old ones, and reconnected with family. Through breakdowns and uncomfortable parking spots, I learned that I live out of the van, not in it.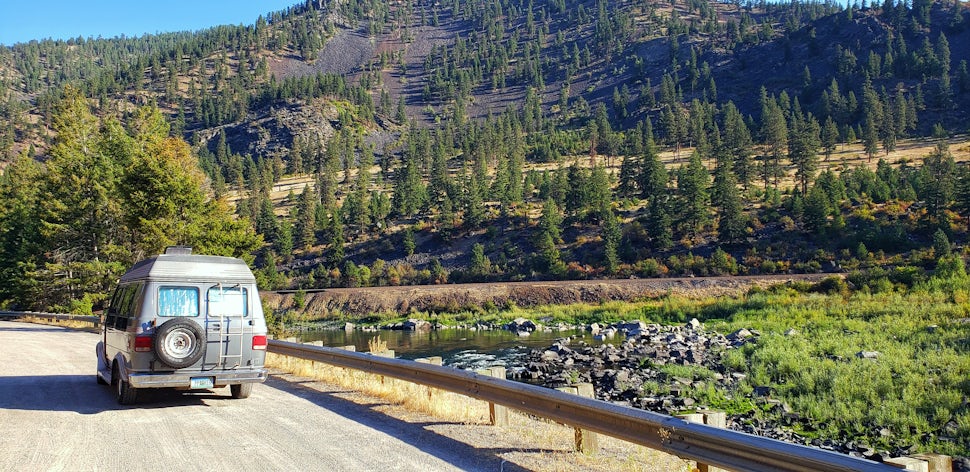 It's December 31, 2019, and I am gathering all of my belongings to put into my 2012 Nissan Altima. Just the week before, I was having a yard sale and packing up donations for Disabled Veterans. I was about to embark on a new life's journey: moving into my car. I wasn't sure exactly what I was doing, I only knew I needed a change. It all started with hope, a bit of determination, and faith in myself.

Living in my car
Earlier that year I lost my best friend, Peter Parker, and felt more lost than ever. Little did I realize the next year would change my life! I spent the next four months living in my car, working and understanding myself on a spiritual level. You are forced to align with yourself in a small space!
I met others who were vehicle-dwellers but not by choice as I was. One was an executive assistant who'd lost her job and couldn't afford to keep her condo. She'd often speak about her recent trips to Europe and Africa before having to move into her SUV.
The other was a deaf couple who lived in a pickup truck with their two dogs. They'd relocated from Alabama and the husband was having a rough time finding employment. I'd see them every evening at the rest stop and we'd check in on each other. The husband would knock on my window giving me the thumbs up to make sure I was okay.
This was the most humbling experience I'd ever had. I would daydream about living in an alternative space. I knew I wanted a van but had no idea what steps to take to start van life. I watched hundreds of YouTube videos on how to build out a van and decided I was going to do it!
I worked the summer in Alaska as a hiking guide in the Tongass National Forest. When I got back home to Florida, I began looking for the perfect home on wheels. I became frustrated searching for the van because most listings had too many miles or were too expensive. I couldn't afford to purchase a new van. I wanted something I could pay off.
While spending time with my best friend in North Carolina, I continued to search. I came across an ad for a GMC Vandura that was hard to believe. I'd seen a couple of van lifers with Vanduras who loved them because they were reliable and had strong engines. Plus, I could stand up inside! Could it be the perfect home?
I made an appointment and took a test drive, I was in love. The van had a great old-school feel with big, cushy captain chairs and pink girly blinds. It only had one owner and they used the van every summer to visit the national parks so the mileage was low. It was exactly what I wanted. I purchased the van the very next week.
Originally, I planned to begin the build the following fall in Florida after my summer work season in Alaska. The universe had different plans. Covid 19 hit hard and my season was canceled. I fell into a sort of depressive state as many others whose plans changed. I decided I would sell my Altima and use the money for the buildout.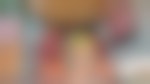 Building out the van myself was terrifying. I spent the next two months working 10-14 hour days in my friend's driveway creating my home, Peter Parker. There were days I forgot to eat and others when it was nearly 100 degrees outside. I had no idea what I was doing and watched YouTube videos until my head spun. I made a ton of mistakes, from cutting the wood at the wrong angle to using the wrong paint type for the interior walls.
In August of 2020, I was loading up to head out on the road. I still can't believe I live in a van. Just a year before I was daydreaming and writing down ideas. As I drove out of Orlando, I was in disbelief that this was my new path. I headed north towards Montana with no real plans.

In the beginning, I spent many nights sleeping in rest stops and gas stations because the East Coast and the South don't have many public spaces (most lands are privatized). One of my friends told me about an app that shared places I could camp for free. It was a game-changer and helped me find many amazing sites!
I visited a living farm in Nebraska, stayed in a national forest, and slept at a lake with wild horses in Wyoming. Life was full of adventure, excitement, and peace. Crossing the Continental Divide I remember singing, "The little engine that could" because Parker was creeping up the mountain. I cruised towards the Grand Tetons and Yellowstone National Parks.
On my first night in the Tetons, I'd wake up to 35-degree weather inside of the van buried under a pile of blankets to turn on my stove and heat my morning tea. Driving through the parks, I saw elk and bison roaming the plains but the trip was marred by nearby wildfires that prevented me from seeing some of the big attractions like Old Faithful. That was ok, I felt blessed.
There was one thing that bothered me a little: I didn't see many people of color in the park. I understand brown and indigenous groups not feeling welcomed in the national parks. The land was stolen from indigenous communities and African Americans weren't allowed when the parks were first established in 1916. When we were first allowed in the 1930s, many of the parks were segregated. These practices have changed a bit but not much. It makes me sad but I am hopeful for the future.
My first breakdown
On the road in Oregon driving down the coast, I stopped in a small town and parked near the ocean. Little did I know, the next morning I'd have my first breakdown. I couldn't get the van to accelerate past 25 mph. I knew my transmission was the problem. I crept over to the nearest shop and the mechanic told me the best place for repairs was the next town over. Driving very slowly, I made it. It was Labor Day weekend and the shop was closed.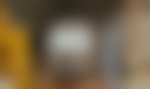 I parked in a nearby grocery store lot to gain my composure and then I heard the sound of the protesters. It was a Trump march, I felt my heart sink. Of all the towns in America, why there? I slid off my seat and into the back of the van where I hid for the next two hours listening to the sounds of chants and horns blowing. As a black woman, sometimes the world is a bit scarier than for others. At the moment, I felt uncomfortable and alone.
The next morning I went to the auto shop and spoke to Devin, the owner. He said it would be a few days to rebuild the transmission because of the shortened week. I panicked a bit. Where would I stay? I'd be homeless. It was a small town and I hadn't seen any motels but Devin allowed me to stay at the shop in the van while they completed the work. I was very grateful. They finished the work in two days.
Visiting family
I made it to San Diego a few days later. The plan was to surprise my grandmother who I hadn't seen in a year. Her 90th birthday was coming up and I wanted to spend time with her. I was a little nervous about what she'd think of me living nomadically. She'd always talk to me about getting a good job, buying a house, getting married, and having children (which was something I never really wanted).
She was excited to see me, grabbed her cane, and came to inspect my home. To my surprise, she loved it! She climbed inside and told me how proud she was that I had done the build myself. She made suggestions and asked questions about my travels. In her younger years, my grandma was a seasoned traveler. I think she understood the itch I had to be on the road.
I spent the next three months sleeping in my grandma's driveway. Every night, she'd tell me to be careful getting home then laugh out loud. I was complete. San Diego also gave me the chance to renew bonds that were broken between my family and me. I was able to reconnect with my mom, brother, and sister who I hadn't spoken to in nearly 15 years.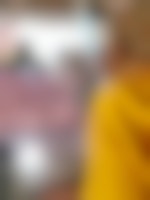 Living and traveling in Parker opened so many doors that I thought were forever closed in life. The past year has been enlightening on both a physical and spiritual level. I was able to accomplish goals and push myself further than I had in many years.
Nomadic living has taught me I do not need material things or even people to make me feel whole. I've learned that I live out of my van, not in it. There are so many beautiful places to travel here in the United States.
Being in the van allows me to live at a pace that works for me. I now understand struggles are a part of the journey. I appreciate all the lessons and welcome the upcoming days, no matter what life brings. Most of all, I am grateful to do it in my van, Peter Parker.


We want to acknowledge and thank the past, present, and future generations of all Native Nations and Indigenous Peoples whose ancestral lands we travel, explore, and play on. Always practice Leave No Trace ethics on your adventures and follow local regulations. Please explore responsibly!
Do you love the outdoors?
Yep, us too. That's why we send you the best local adventures, stories, and expert advice, right to your inbox.