Safety Tips for the Solo Female Vanlifer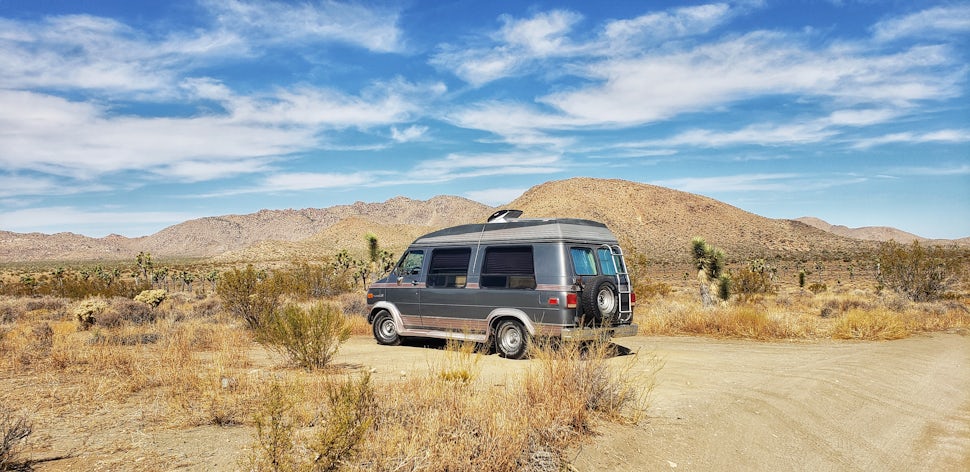 Living in a van as a solo female can be scary. I was super excited for the new journey of living in Peter Parker (my van), but when I first began I had so many questions and concerns.
Where would I park?
What if I break down or someone tries to break into the van?
You can watch a ton of YouTube videos on safety but it never prepares you for real life.
Here are some tips to being safe on the road as a female vanlifer.
Parking and Sleeping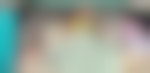 1. Always research the area you're eyeing to park beforehand. Out of all the choices on places to camp, public lands are my favorite because there are many choices and the land is free. I use apps like iOverlander to assist me in finding safe spaces. I also seek state, national and federal lands. Stores and restaurants like Cracker Barrel, Wal-Mart, Lowes, Home Depot and even highway rest stops are great for an overnight stay.
2. When parking, always face towards the road for a fast exit if needed.
3. Place your keys in a designated spot (I have a dedicated key holder). This way you never have to search for them.

4. Avoid parking in areas where locals hang out or where it looks like there could be displaced people living. If you park and get a bad feeling or vibe, move to a different spot.
5. Learn where to get water, groceries, laundry, and showers before you arrive as well, this makes it so much easier when navigating through a new town.
6. Cover your windows to make yourself stealthy. I use a combination of Reflectix, foam board and curtains for the front cab area.

7. If you park in a residential area be sure to respect their space by not hanging outside of your van or being rowdy. Try to arrive after dark if possible and leave in the early morning so as not to appear like you're loitering.
On the Road
8. Download your route maps from your phone and keep a paper atlas or map with you in the event you lose service while on the road.
9. Plan out your driving route and tell a family member or friend what those plans are. There are a few apps on the market that lets you share your location with others. I use the app Life360 which allows the family to see my route, send group messages and I can check in when I stop so they know exactly where I am.

10. Keep gas in your van. I never allow my gas to go below a half tank. Fill your gas during the day, avoiding the need to out of the van at night. I don't like to drive at night because of the chances of hitting animals and also for the fear of breakdowns. Take only the card or cash (I prefer my card to keep records) you're using out and be sure to lock all your doors if paying inside; leave the driver's side open if paying at the pump. I make it a habit to take my keys out of the ignition and place them in my pocket to avoid locking myself out.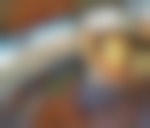 Vehicle Maintenance

11. (This is a big one!) Learn how to take care of your van to help to keep you safe on the road. Teach yourself how to repair or change a tire. Check your fluids daily and keep up with your oil changes. Learn how to jumpstart your van. Buy a CB radio to be able to hear what highway conditions are and to contact emergency services if needed. Invest in a roadside emergency kit and add roadside assistance to your insurance.
The better you acquaint yourself with the way your van drives and sounds, the faster you can detect when something goes wrong. When you get to a repair shop describe what your vehicle is doing. Ask the mechanic questions about your van and what processes they are using to make repairs.
If a mechanic does not want to explain what they're doing you should find one that will because this is your home and you want to ensure your safety, unfortunately not everyone has your best interest in mind.
More Vanlife Safety Do's and Don't's
12. Never give your exact location on social media. I only post after I have moved on to a new location. This will keep unwanted visitors from showing up to your home.

13. Buy a taser or mace for your protection and learn how to use it.

14. Place a spare key in an unknown location in case you lock yourself out, but be sure it's not in the typical spots like the wheel well or bumper area.
15. Never place anything valuable in the front seats of the van because you don't want to entice someone to take a chance and break-in. I make sure to close the curtains between the cab and back of the van so no one can see what is inside.
16. Have a Go Bag handy with important items in case you need to leave the van in a hurry.
Taking precautions as a woman living nomadically can help to keep you safe on the road. Understanding exactly what your individual needs are will guide you to tools that will be key for your specific journey. Be sure to learn as much as you can about your nomadic home, ask questions, and research. Most of all enjoy the journey, don't sweat the small things, and know everything may not go as planned but always works out in the end.

We want to acknowledge and thank the past, present, and future generations of all Native Nations and Indigenous Peoples whose ancestral lands we travel, explore, and play on. Always practice Leave No Trace ethics on your adventures and follow local regulations. Please explore responsibly!
Do you love the outdoors?
Yep, us too. That's why we send you the best local adventures, stories, and expert advice, right to your inbox.