How the Outdoors Saved My Life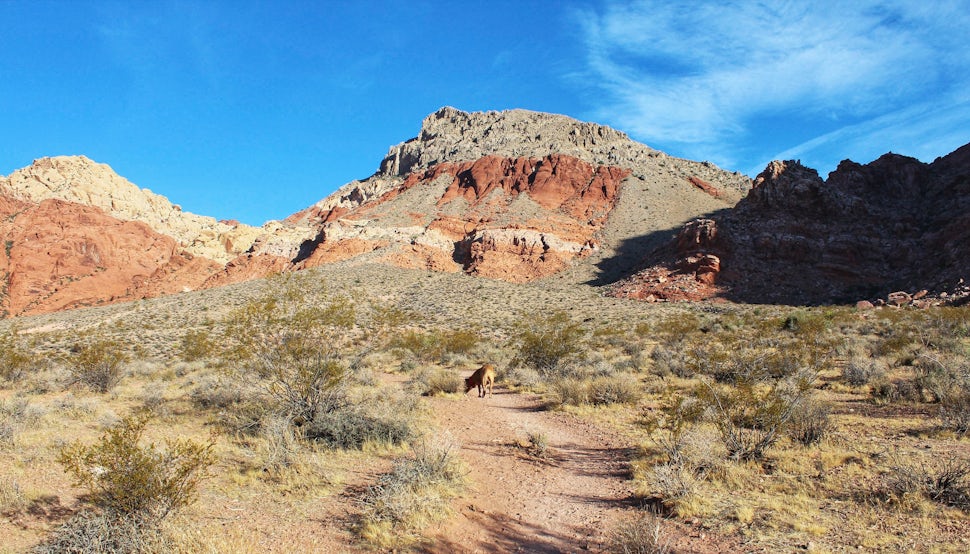 [Trigger warning: This essay contains material about domestic abuse and intimate partner violence.]

I'd spent enough time in nature collecting my thoughts and getting back in touch with the strength I'm sure now that I'd always had. This is the point where I found my strength to stand up for myself. I was finally ready to stand my ground. I ended the relationship that year.
* * * * * *

The sacredness of the outdoors is one of the most healing properties I've ever known. I feel completely at peace and safe while roaming in the mountains or on a trail. I've created a bond between myself and the forest, flora, fauna, water, and wildlife. I discovered something special. I found myself, but it wasn't easy. I had to go through despair and some struggles both mentally and physically. In the end, it created a better human being.

Growing up I remember always playing outside with my sister Alivia and my cousin Nicole. Nicole and I would roam around the neighborhood riding bikes and eating the green apples from our neighbor Frankie's trees until we had a stomach ache. We'd go on family outings to the park, the swimming pool or the beach and take trips from San Diego to Orange County to pick oranges from the groves. As I aged it seemed whenever I was stressed I'd gravitate towards the outdoors. I loved being outdoors growing up and I don't know where in time I lost that love.

As a college graduation gift to myself, I decided to visit Hawaii for the first time. I fell in love with the culture of the island. I enjoyed a tour that involved being outside like hiking, parasailing, and snorkeling. I sat on the tops of mountains and visualized myself getting lost in the forest finding all the hidden beauties of the island. I had an epiphany, I loved nature!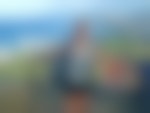 After graduation, I moved from Orlando to Las Vegas after meeting and dating what I thought was the perfect guy. In the beginning, the relationship was full of happiness, love, and respect. He was just graduating from trade school and I was working at one of the major timeshare companies in the area. I wasn't a smoker, drinker, or into gambling so I spent a lot of time taking my dogs Li-Li and Peter Parker to the local park to exercise. My partner would travel out of town often, leaving me alone at home. Somewhere things between us were changing. I began to develop depression, anxiety, and feelings of abandonment as I suspected he was cheating. I approached him about my suspicions, he denied it, but became increasingly emotionally abusive towards me, I felt trapped.

The abuse began to escalate from emotional to physical. I was miserable and couldn't understand why I felt the need to stay with someone who hurt me. There were times when I felt as though I couldn't go on but I knew I had to. I didn't tell friends or family what I was going through because I was embarrassed and ashamed. I hid my bruises from co-workers and pretended things were just fine. After more than a year I decided to seek help, I had reached my breaking point. I made an appointment at the VA clinic to meet with a mental health therapist. I needed someone to talk to. We talked about depression but I was afraid to mention the abuse. I only told her I was unhappy at home. She asked me what I enjoy doing and after pondering it I responded, "Spending time with my dogs outside and taking photographs." She told me I should make the effort to get outdoors more. I started to take my camera on our walks capturing the dogs playing and anything else that caught my attention.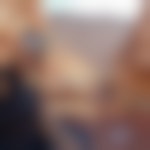 As a month or so of therapy went by I felt like I was ready to branch out. I felt such relief being outside so I rented a car and took the dogs to Red Rock National Conservation Area. I looked up a dog-friendly trail right on the borders of the park. We'd spend hours walking the trails and I'd take pictures of our adventures.
Being outside gave me the freedom I needed to begin healing. I started to spend a lot of time there. I felt safe. I'd avoided being home on my days off and even invested in a mountain bike to ride around the neighborhood when I wasn't in the mountains.
As I engulfed myself in nature I could feel a shift in my mental health. I became obsessed with hiking and found myself renting cars spending as much time in outdoor spaces as possible. My partner began to accuse me of cheating (how ironic) because I'd turn off my phone to give full attention to the space I was in.
I bought a car and started exploring other places around the area. I hiked near Lake Mead National Recreation Area, the Valley of Fire State Park, Mount Zion National Park, and even kayaked along the Colorado River!
Doing these things -- experiencing adventure on my own, surrounded by nature -- gave me the strength to stand up for myself. I was finally ready to stand my ground, and I ended the relationship that year.
To start fresh, I moved back to Florida and continued my outdoor explorations. I created Girls Who Hike Florida so women can have a safe space to communicate and meet other women to talk, hike and explore with. I truly believe the outdoors has healing properties and the more time you spend outside the stronger you'll become mentally and physically.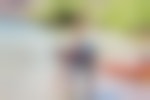 I believe the outdoors literally saved me from domestic abuse and my own self-destructive behavior. If anyone who reads this story is in an abusive relationship, I offer you this advice, don't allow shame to keep you from seeking help. Talk to a friend, family member, or stranger. Sign up for individual or group therapy. Tell someone what you're facing because you are not alone.

There are programs such as https://www.thehotline.org https://ncadv.org/get-help out there to help you.


We want to acknowledge and thank the past, present, and future generations of all Native Nations and Indigenous Peoples whose ancestral lands we travel, explore, and play on. Always practice Leave No Trace ethics on your adventures and follow local regulations. Please explore responsibly!
Do you love the outdoors?
Yep, us too. That's why we send you the best local adventures, stories, and expert advice, right to your inbox.