Experiences to Remember in Beautiful Orlando, Florida
Florida to me is not just about things, it's about the experience. We have such a diverse ecosystem to explore and an abundance of wildlife from flocks of migratory birds at wetlands to dolphins swimming in brackish waters near the coast. Florida outdoors is nothing like anything that I've ever experienced in other places and it's waiting for you.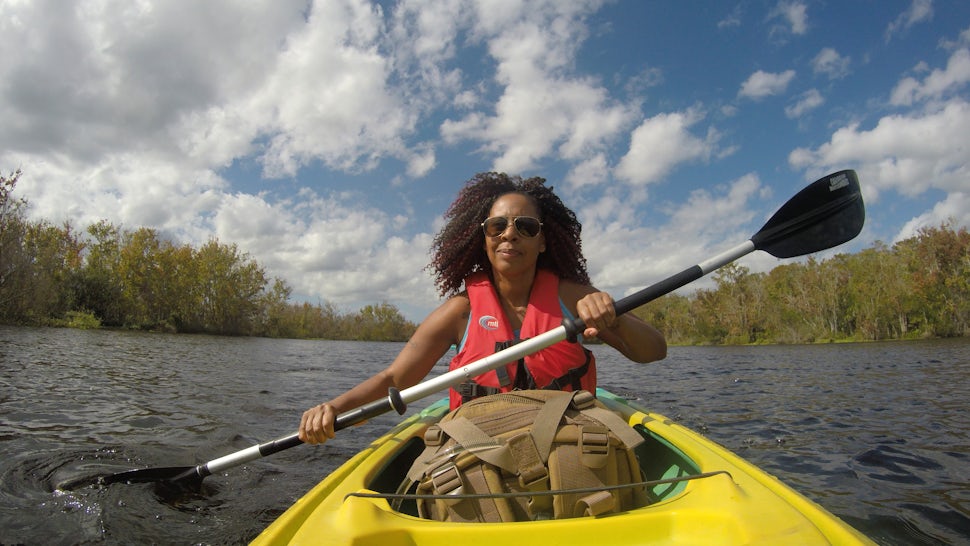 Hey! I'm Angie. I currently live in my self-built camper van and love traveling and exploring the US (I've visited 37 states thus far). I spend part of my summers as a seasonal worker in different cities while exploring on my own as much as I can. You can follow my adventures on my YouTube channel Angel's Excursions.
Originally from San Diego, I've lived in big cities like NYC and Las Vegas. After getting out of the Army, I moved to Orlando to attend college and have been here for over 15 years. Orlando is about an hour from each coast and living here has taught me there is more to Florida than just our amazing beaches. My favorite outdoor activities are hitting the trails at one of our 176 state parks, finding a lake or river to paddle down, hanging out at a natural spring, or exploring some of the historical sites around the city. And, the weather here is warm year-round, which gives me plenty of opportunity to get outdoors and explore.
When most think of Orlando they picture major amusement parks like Disney World or Universal Studios, but there's an abundance of natural spaces throughout the county to take a day trip and engulf yourselves in the outdoors. These spots vary, from the U-pick farms to what we consider Real Florida -- locations off the beaten path that offer a fuller experience than your typical tourist hot spots.
Here's my Real Florida excursion through Orlando and the surrounding areas that will create wonderful memories, whether you're visiting from out of town or a local looking for a new adventure.
Outdoor Spaces in the City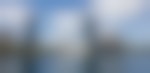 Downtown Orlando
If you want to enjoy the outdoors in downtown Orlando, you have many choices! You can spend a few hours cruising the streets on an electric-powered scooter or riding a bicycle, both of which you can rent on most city corners downtown. There are restaurants and bars where you can hangout and have a bite to eat or cocktail.
But if you want to explore the outdoors, Lake Eola Park is a great place to take a walk around the water with family or friends. Bonus: if you're a runner, the park is a one mile loop helping to keep track of your mileage. Feeling super adventurous? You can rent one of the swan-shaped paddle boats and cruise the lake. Or, for a slow and easy afternoon, find a bench and watch wildlife with the Orlando cityscape in the background.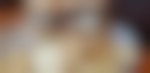 There are a variety of restaurants and breweries located around the lake to grab a bite to eat. My favorite spot is the Persimmon Hollow Brewing Company because you can eat inside or out and your fur babies are allowed!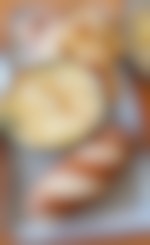 They have vegetarian/vegan menu options as well as tasty appetizers like the amazing spinach dip. It's not your typical dip! This version is made with beer cheese and served with pita and pretzel bread. It's melt-in-your-mouth light and cheesy delightfulness. Bonus: Each menu item has a list of recommended craft beers to pair with the meal giving the perfect brewery experience.
Harry P. Leu Gardens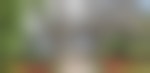 Escape the city on 50 acres of lush landscapes and beautiful gardens at Leu Gardens. The gardens are sectioned into tropical and temperate spaces with over 15,000 types of plants and flowers. There's a rose garden, vegetable, herb, butterfly and arid garden, among others. You can take a walk under the Oak canopies or sit on a bench and listen to the sounds of birds or bamboo clanking in the wind. Hang under the pavilion next to Lake Rowena while watching the alligators, turtles and other wildlife.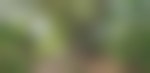 Learn the property's history by touring the Leu House Museum. This restored home from the 19th century is open to the public daily. There is always an event going on in the gardens -- from movie night on the lawn to art exhibitions, and even plant sales.
After spending a couple of hours visiting the gardens go and grab a bite to eat at the East End Market. Located down the street from the gardens, the market has a variety of restaurants and bakeries to dine outside in their patio area.
Get The Real Wildlife Florida Feel Minutes from Orlando
The Real Florida experience is everything from learning about the "knees" of the Cypress trees to visiting one of our 700 natural springs (the most of any state in the country). It's going on a hike where you can begin in a palm forest where the sounds of the wind can be beautifully deafening, then ending the adventure at a freshwater wetlands or on a beach full of driftwood on the shore. Real Florida is SUPing down the river, seeing a manatee on a cold winter's day or on a warm summer's night, and kayaking around a lagoon to see the bioluminescence turn the water electric blue.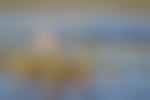 The Orlando Wetlands
Activities include: Hiking, Biking, Horseback Riding and Wildlife Viewing
The Orlando Wetlands Park Park is located in Christmas, Florida, 40 minutes East of Orlando. Originally cow pastures in the 1900's, settlers used the cedar trees surrounding the property for firewood and the pine trees for turpentine. In the 1980's the City of Orlando purchased 1650 acres to create a reclamation area that takes highly treated water waste and filter it through the park. The water travels through 17 different cells, which are all unique biodiverse ecosystems helping to purify the water. Once the water reaches the last cell, it flows back into the St. Johns river.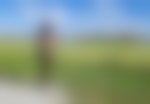 Visitors come from all over the world to explore the park. There are multiple trails around the park to hike by foot, bike, horse or tram. The wetlands have an impressive variety of wildlife that gives you the feel you are in the wild of Florida.
Over 230 species of bird and fowl migrate every year to the park for a great birding experience. As you walk the park, you are likely to spot are the American alligator, river otters, turtles and tortoises, snakes, deer, and if you're lucky, the Florida bobcat, which is making a great re-emergence into the wild.
In the center of the wetlands is a manmade hill that gives a 360 degree view of the park. There are a couple of picnic tables in the park where you can stop, take a break and have lunch but make sure you sign the guestbook and explore the visitors center while you're there.

Insider tip: I suggest bringing your camera, packing water, snacks or a lunch and spending a few hours in wetlands to get the full experience.
Black Bear Wilderness Area
Activities include hiking, wildlife viewing and primitive camping.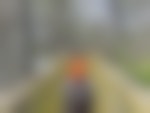 Want to take a hike in a primitive area? Black Bear Wilderness Area is located in Sanford, Florida north of Orlando. The mostly covered trail takes you along part of the St. Johns river through a palm and oak forest over 1600 acres. This loop trail of 7.1 miles of pure bliss but can be difficult after a rain shower. I highly recommend hiking boots! There are multiple boardwalks over swamp and marsh areas. If you want to camp, there's a primitive campground at the 3.5 mile mark. As far as the wildlife you may see, there are of course alligators but there are also birds and reptiles along the trail.
And yes, the area is true to its name. Florida black bear have been spotted. Wild boar too.
De Leon Springs State Park
Activities include swimming, hiking, scuba diving, kayaking and canoeing
De Leon Springs State park is located in De Leon Springs, Florida, approximately an hour away from Orlando International Airport and World of Disney. De Leon Springs was added to the Florida State Parks in 1982. Prior to becoming a state park, the area was inhabited by the Native American people of the Mayaca tribe for at least 6,000 years. The land changed ownership many times over the years after being colonized by the Spaniards and has been a plantation and even a hotel. In 1832 the first water-powered sugar mill was built on the land. The sugar mill is still standing today as a restaurant in the park.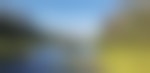 The main attraction is the spring area. The water stays a cool 72 degrees year round. Whether swimming or snorkeling it's the perfect place to bring your family for a day, and if you are lucky enough, you may be able to spot manatees on the waterfall side of the springs.
There's a four mile kayaking run that backs up the The Woodruff National Wildlife Refuge -- the perfect place to see wildlife in their natural habitats. But if kayaking isn't your thing and you still want to explore on the water, you can hop on a boat tour, kick back, relax and learn about the history of the area.
After a day of outdoor adventure, you have to make your way to the Sugar Mill Restaurant for breakfast which is served until three o'clock daily. This quaint restaurant is set up family-style with a griddle on each table to cook up your favorite version of pancakes. There are different batters to choose, from country homestyle to gluten free and vegan batters. Top your pancakes with your favorite fillings and add a protein on the side for the best breakfast ever. After your meal you can grab maple syrup to go or another trinket from the gift shop.
DeLeon Springs is a great outdoor option for anyone wanting to get away from the city and engulf themselves in nature. I suggest spending a half to full day in the park.
Mount Dora, Florida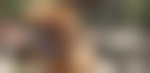 Looking for a unique camping experience? A Little Bit of Life Farm is the perfect place. This quaint working farm has three primitive campsites and a cabin on property that you can reserve. Set up your tent or sleep in your camper, then hang out by the fire and make your favorite s'more recipe. Wake up to the sounds of the roosters, horses and goats, and then take a tour of the farm that has the cutest bred, rescued and retired working animals. The farm is within 30 minutes from local hiking and kayaking spots like the Ocala National Forest and Rock Springs so you can spend the day outdoors. If you'd rather walk around and learn some of the area's history, head over to Downtown Mt. Dora.
Mount Dora is rich in history, unique shops and amazing restaurants. Founded in 1880, the town was named after a homesteader by the name of Dora Ann Drawdy. Known for being popular as a fisherman and hunting retreat, the town built a small hotel in the late 1800's to cater to outdoorspeople. The Lakeside Inn is still in operation, and over the years has hosted presidents such as Henry Ford and Eisenhower.
Mount Dora offers a variety of lively festivals in the Downtown area throughout the year. From the annual Art Festival and Blueberry Festivals held in the Spring, to the Seafood Festival in the Fall, and the Mount Dora Christmas around the holidays, there is always something to do in this quaint little town.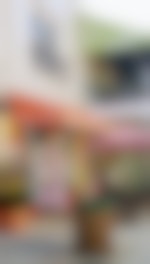 Visit the Mount Dora Historical Society for the town's history or the Modernism Museum to view one of the largest collections of Modern Art displays. And if you are into antiquities, you definitely have to stop by the Antique Mall and some of the other speciality antique shops around town. Downtown Mount Dora has a variety of restaurants, both casual and fine dining, and my favorite is the local sweet shop, Mount Dora Confectionary. The shop has a plethora of fine chocolates, candies and fudges that make for the perfect treat after lunch or dinner. Then you can take a walk through Sunset Park along the boardwalk to watch wildlife or catch the sunset at Lake Dora to end an event filled day.
You're all set to go exploring.
Are you ready to see all of the beautiful outdoor spaces Orlando has to offer? Learn the history of the city, explore a small town or find a restaurant and try a new dish. Kayak in a spring or head out to watch the sunset at a lake. Orlando is a great place to visit as a solo traveler or with friends and family. Whatever your interest, you will find it in the beautiful city of Orlando. Happy Exploring!
We want to acknowledge and thank the past, present, and future generations of all Native Nations and Indigenous Peoples whose ancestral lands we travel, explore, and play on. Always practice Leave No Trace ethics on your adventures and follow local regulations. Please explore responsibly!
Do you love the outdoors?
Yep, us too. That's why we send you the best local adventures, stories, and expert advice, right to your inbox.