Essentials For Florida Day Hiking
You can hike year-round in Florida with the right clothing, gear, and safety precautions. Here's some info on what to bring, how to prepare, and where to go to enjoy the Sunshine State!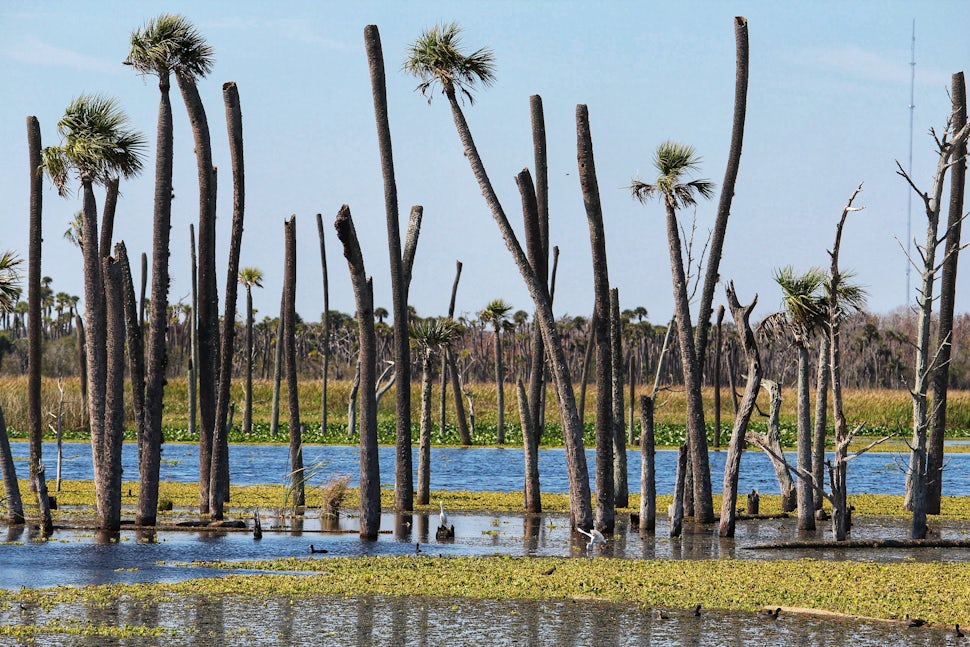 When I first started hiking in Florida, I had so many questions. I had only hiked out West, so the territory was all new to me. I was terrified to hike on the trails in fear of encountering wildlife like alligators and wild boars. The more time I spent outdoors learning about the different trails and the terrain, my fears dissipated.
I would research the areas I was venturing into and became fascinated by the wildlife, especially the alligators. Yes, I said alligators! I'd wander onto trails alone just me and my camera trying to capture memories. To tell you the truth, hiking in Florida is a lot of fun because the state has so many amazing trails with different terrain, wildlife, and difficulty levels. Here are some of the essentials I always bring hiking in the Sunshine State.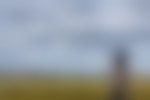 My Hiking Essentials
1. Daypack
Purchasing the right daypack can make or break any hike. When you wear the wrong the backpack it will affect your time on the trail by adding unneeded pressure to your back, neck, and shoulders. I recommend getting measured for the correct pack. Many outdoor stores have professionals who can size you for the perfect one. I also suggest getting a pack that has a water bladder of at least two to three liters to help you stay hydrated.
Once you have your daypack, what do you carry inside?
-Sunscreen
-Poncho
-First Aid Kit
-Extra Socks
-Snacks
-Bug Repellent
-Tissue and Ziplock bag
-Hand Sanitizer
-Camera
-Journal or sketchbook
-GPS
-Portable battery charger
2. Personal Gear and Clothing
Let's talk gear! In my opinion, winter is the best time of the year to hike in Florida. The weather is cooler and the humidity is low making for an enjoyable day on the trail. Dressing in layers makes it easy to adjust your clothing on-the-go as the temperature changes throughout the day.
I wear a base layer tee and a long sleeve tee or pullover. I like moisture-wicking shirts and I always wear hiking pants or leggings, although it depends on where I am hiking. For example, if I am hiking a narrow trail with a lot of brush, I wear long sleeves, long pants, and headgear to avoid ticks and mosquitoes. Leggings are ideal on wider paths where there's no brush to scratch a hole in the material.

Comfortable shoes will help give you energy along the hike. If your footwear is too tight, you will probably get blisters and not enjoy yourself. I buy hiking boots one half to one size larger than I would buy a trail runner because it gives me room in the toe area. This choice prevents blisters when I'm walking up or down slopes. Plus, bigger shoes allow room to wear thicker socks.

Don't forget to bring your sunglasses, hat, and rain poncho for midday Florida rain showers! Trekking poles or a walking stick can help you to navigate on the trails and give your knees a bit more support.
3. Hydration
Florida summers can be very hot and humid. The humidity can fool you into thinking you don't need to drink a lot of water. Before you know it, you can become dehydrated. I carry lots of water (between 2L-3L) and sip along the way.
Purchase a cooling towel, scarf, or hat to help keep cool while on the trail. I also like keeping cold water in my van for when I return from the hike. Be aware of the early signs of dehydration and heat exhaustion. Here are some symptoms to watch out for:
Dehydration
-Feeling thirsty
-Dry mouth
-Lightheadedness
-Tiredness
-Heavy breathing
Heat Exhaustion
-Rapid, weak pulse
-Sweating profusely
-Cold or clammy skin
-Headache
-Feeling faint or dizziness
If you begin to feel any of these symptoms, stop hiking and find a cool spot to sit down. I recommend sitting on your pack as a cushion. Remove clothing that feels tight or restrictive. Sip water or liquid with electrolytes to rehydrate. Wet an item of clothing to encourage evaporation and help cool your body temperature.
For more information on the signs of dehydration please visit the American Hiking Society.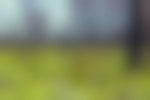 4. Trails
Florida has over 5,000 miles of trails, including 1,500 miles of the Florida Scenic Trail which starts in the Everglades and ends in Pensacola. We have so many beautiful paths to hike, from swamplands to the ocean, pine forest to open plains, and even beach hikes!
Trails within the Florida State Park system are well-maintained and easy to navigate thanks to ample signs. If you're heading on other trails, download a navigation app or bring maps because the blazes can be harder to spot.
I always look at the terrain, trail length, and trail type before deciding where to go. On out-and-back trails, you hike until you reach the end of the path and return in the same direction. For section hikes, you begin at one trailhead and end at another. Many hikers will have one group member park at the end of the trail to shuttle everyone back to the rest of their cars at the first trailhead. I love loop trails because you can see different landscapes the entire route.


5. Safety on the trails
There are times when I've taken a wrong turn or been turned around on a trail because of signage. To make sure I am safe, I always let someone know where I am when I hike alone. I give them the location and how long I plan to be out on the hike. You can pin your location with your cell phone to share with a friend, or buy a GPS watch or satellite communicator so you are never out of reach from civilization.
I also carry a small knife, taser, and whistle. You could even use your trekking poles or walking stick to defend yourself in a critical situation. One of the best ways to stay safe on the trails is to bring a friend or fur baby. There is safety in numbers, and having someone to share the experience with isn't a bad thing either!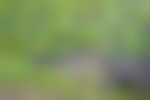 6. Wildlife

We have such rich wildlife here in Florida. There's everything from alligators and panthers to wild boars and bobcats. We're also home to 6 species of venomous snakes and cuties like the white tailed deer, raccoon, and river otter.
When I'm hiking, I look up the indigenous animals for the trail that I'm going to be on so I know what wildlife to look out for.
For example, I know dusky pigmy rattlesnakes are along the Black Bear Wilderness Trail and they tend to sun on the fallen palms of the Saw Palmetto plants. With that information, I am more cautious of where I step.
I suggest investing in a Florida wildlife book to find the animals in your area. Joining a wildlife group on Facebook is also great because you will learn about animals and can ask the other members questions. Wondering if a trail has a certain species? Pose the question online and you'll likely get a bunch of helpful answers!
I always take my camera with me so that I can capture memories and remember wildlife sightings! We have over 360 varieties of migrating birds in Florida, so it's always a treat when I come across a rare or elusive bird species.
Florida is one of my favorite places in the US to hike. Whether you are a novice or an experienced hiker, the perfect day hike is waiting for you! I hope these suggestions on hydration, safety, and wildlife help you recreate safely.
Make sure you are being a good human by following all of the leave no trace principles while in the outdoors, especially when it comes to trash. Pack out everything you bring in and be aware of the footprints you leave behind. Make memories not messes! Now grab your backpack with these essentials and hit the trail!
We want to acknowledge and thank the past, present, and future generations of all Native Nations and Indigenous Peoples whose ancestral lands we travel, explore, and play on. Always practice Leave No Trace ethics on your adventures and follow local regulations. Please explore responsibly!
Do you love the outdoors?
Yep, us too. That's why we send you the best local adventures, stories, and expert advice, right to your inbox.