Balancing Technology And Social Media In The Outdoors
Capture the moment, then return to the present.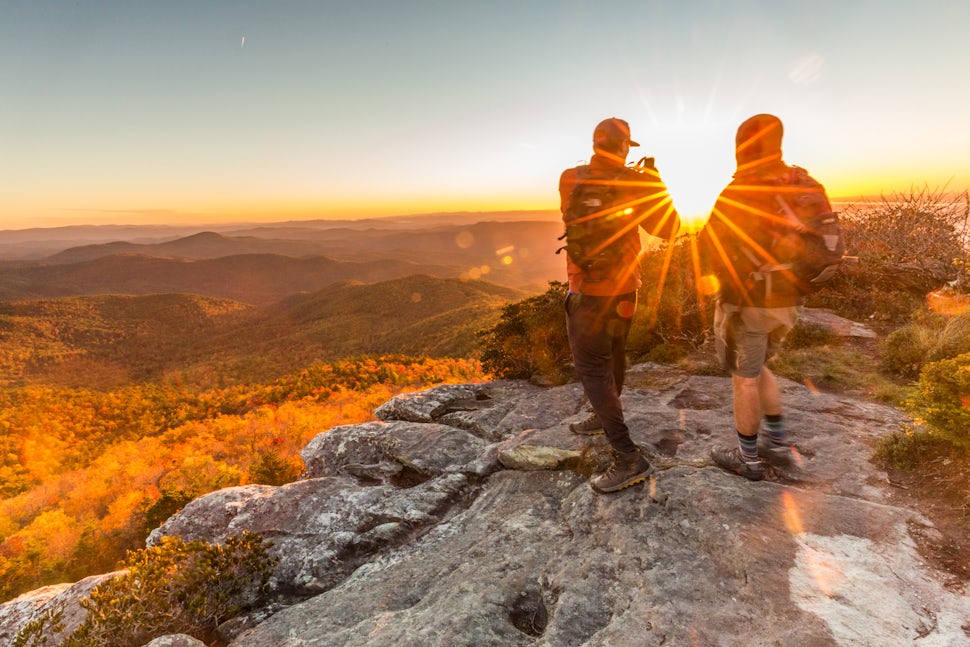 There is no denying the fact that technology plays a huge part in our everyday lives. These days nearly everyone has a smartphone. With a smartphone comes the ability to take pictures, videos, time-lapses, etc. and share them instantly with friends, family, and even strangers. While capturing and sharing special moments in the outdoors is great, it can often times distract from the beauty and simplicity that is the great outdoors.
Recently there has been a huge movement to post one's adventures to social media. Whether it is in the form of a picture, a 15 second video, or even a short film, outdoor activities are being documented like never before. As a videographer myself I often struggle to find a balance between capturing my adventures on my camera and still being present in nature and the outdoors. Here are a few tips I have found that help me find the balance I need between technology, social media, and the outdoors.
1. Be Aware
As simple as it sounds, being cognizant of the fact that social media has the ability to detract from your adventures is the most important thing to understand. The hardest part might be realizing that you need to make a change and put your phone away for a bit while you're outside, but having this in the back of your mind can help you enjoy your time outside even more!
2. Bring A Tripod
Whether you have an iPhone, Android, DSLR, or a point-and-shoot camera, there are tripods for whatever device you use to take pictures or video. By putting your device on a tripod and switching it to interval or timer mode you can snap candid pictures of you in the outdoors without having to worry about handling the camera. You can also use a tripod to capture time-lapses of sunsets, sunrises, cloud racing across the sky, or anything for that matter (more on that in Tip 5).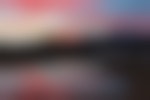 Is Social Media Destroying The Outdoors? | Photo: Christina Adele Warburg
3. One Snapchat Will Do
Snapchat is a very popular way of sharing pictures and short videos with friends and family. While I love the iPhone and Android application, I often have to remind myself to exit out of the app and be present in the moment. Chances are my friends don't want to see 7 pictures and 4 videos of my hike and your friends probably won't either. Limit yourself to 1, (or 2 of 3) Snapchats of your adventure. I promise that you (and your friends) will thank you for not clogging up their Snapchat feed.
4. Post the Instagram Picture Once You Get Home
Believe it or not, your Instagram picture can wait. There is no sense trying to edit your picture and post it when you're outside anyways. While you're trying to make your picture look perfect you could miss one of those incredible moments that only last a few seconds, like an eagle swooping overhead or the rest of the perfect sunset. If none of those reasons are good enough for you, just remember that while you're trying to post your picture you will be wasting your precious data, as you probably won't have Wi-Fi wherever you are at ;)
5. Take A Time-Lapse
Time-lapses are all the rage as of late. They are relatively easy to make and can be done in a variety of ways. You can simply put your camera on a tripod and switch your settings so your camera takes pictures every few seconds or you can take a video and speed it up in post production. Heck, there is even a time-lapse feature on the iPhone now that will do all the work for you! While the results are stunning, my favorite part of time-lapses is that it allows you to step away from the camera. While you are waiting for the time-lapse to capture everything you want it to you can walk around, enjoy the views, and experience the scene you are shooting through your own eyes and not through your camera's viewfinder. It truly is a great way to capture your adventure without distracting you from being present in the great outdoors!
While finding a balance between capturing your adventures and sharing them with others and being present during your adventures is difficult, there is a huge pay off. All it takes is a few tips like the ones above and you will soon find yourself enjoying your adventures even more than you had in the past! So, here's to capturing the sights and sounds of our beautiful world while still being present and in the moment. Cheers!
Cover photo: Christin Healey
We want to acknowledge and thank the past, present, and future generations of all Native Nations and Indigenous Peoples whose ancestral lands we travel, explore, and play on. Always practice Leave No Trace ethics on your adventures and follow local regulations. Please explore responsibly!
Do you love the outdoors?
Yep, us too. That's why we send you the best local adventures, stories, and expert advice, right to your inbox.