Don't like ads?
Yeah, neither do we, but it keeps the lights on. Get an ad-free experience, support The Outbound, and snag a bunch of other perks by subscribing for only $29.99/year.
Spoiler alert: don't go in the peak season (right now).
I've visited Zion National Park twice this year and the experience between the two visitations were like night and day. Zion National Park is by no means a secret, and for good reason. Hikes such as the "death defying" Angels Landing, and the infamous Narrows are locations which are sought after by the avid outdoorsman and the novice alike! Zion NP sees 8 million visitors annually and counting. With all these people packed into to one small park, the park service had to cut off access to the main road and start a shuttle system. Well the shuttle system takes away from the wild experience and makes you feel like you are at Jurassic park. You stand in line like a bunch of cattle with people who look like they just got off the couch from watching some terrible reality show. Then you pack into this all windowed shuttle bus, and some routine recorded tape with mundane facts about the park comes on and describes each peak as if you're waiting for T-Rex to step out for ever tourist to Awe over. Finally after traveling 2 miles in about 30 minutes you arrive at your trail head. Once again, people who look like they are going outside to fetch the paper, start hiking down the trails. Once on the trail, it feels more like you are walking in Times Square than in a wild national park. I was so frustrated after the first day with so many people, that I left. Well I took this trip to Zion in the middle of June, which is probably the busiest month for the park. So I only had myself to blame. Knowing I made a mistake on my first visit, I decided to try my hand at this beautiful park again, and this time I hit the jackpot. Here is a list of how I found trails all to myself, camping in seclusion, and the peace of mind you expect to find in the wild.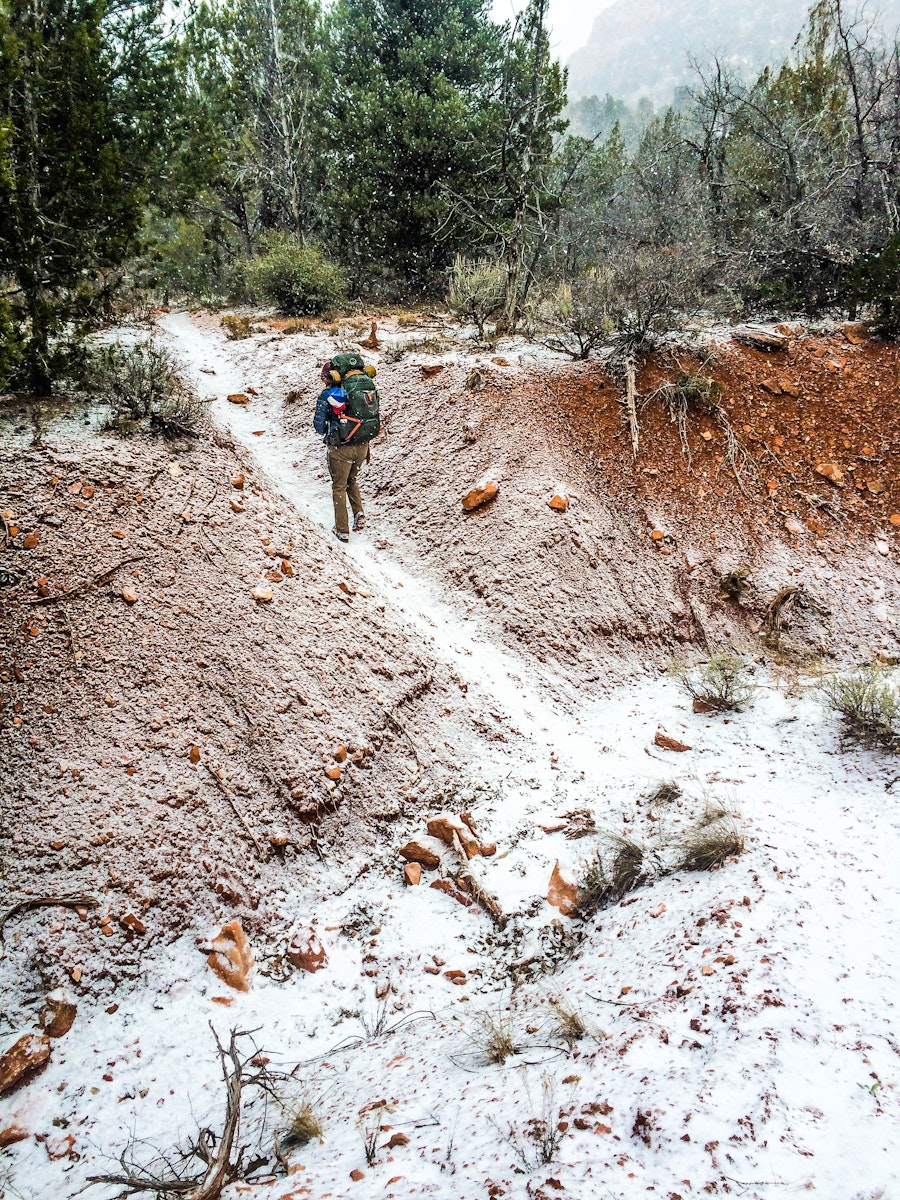 Avoid the Summer
The first way to beat the crowds is to visit the park after the summer season. The best time to visit Zion is during the week right before and after Thanksgiving! The holiday season and cool weather cuts down on the crowds. The hikes are nearly all to yourself and free from the sweltering summer heat. This time of year the shuttle bus at the park stops and you can drive anywhere in the park. It is a very free feeling! Hikes like Angels Landing are much safer without people trying to push past everyone on trail.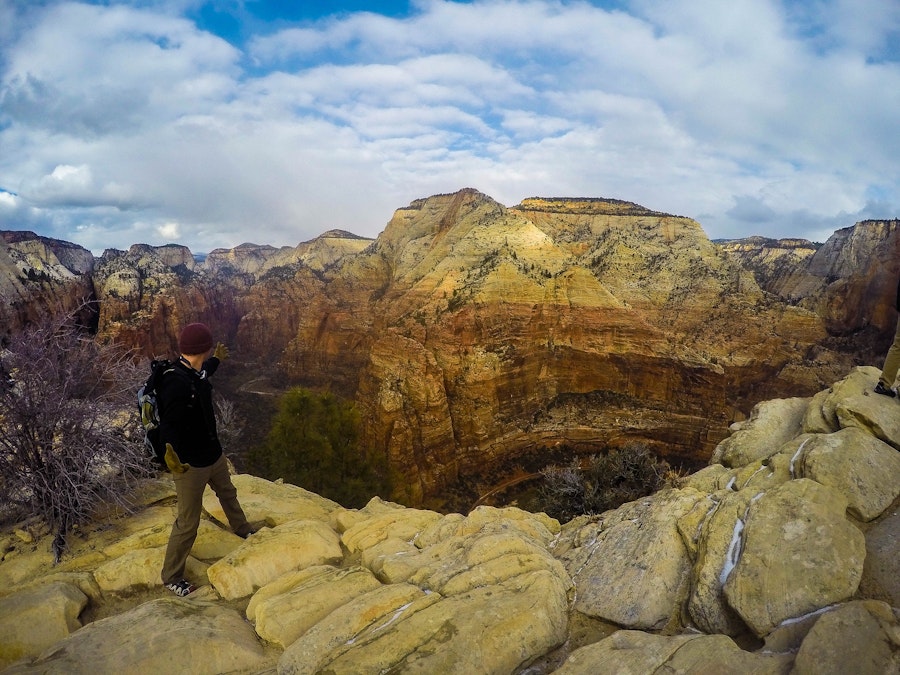 Visit the Northwest Section
The second way to avoid the crowds is to hike in from the less visited northwest portion of the park. Hike in to the La Verkin trail in Kolob Canyon. This time of year I only saw three people on the trail over a two day period. Every campsite was open for permit backpacking. With less people on trail, more wildlife is out and about. I saw multiple deer, hairs, and coyotes. Visit this portion of the park and enjoy peace and solitude unheard of in Zion National Park on a major trail. I stayed at campsite number 5 the first night. It is closer to Kolob Arch and right on the water. It was a very nice site I will take advantage of again. The second night I stayed at site number 3, which is closer to the trail head, but not as good as site 5. It is on a ridge further away from water, and although it provides a great view of Kolob Canyon, the wind whipped through the exposed site all day. All in all you cant go wrong with any of the 10 sites on trail.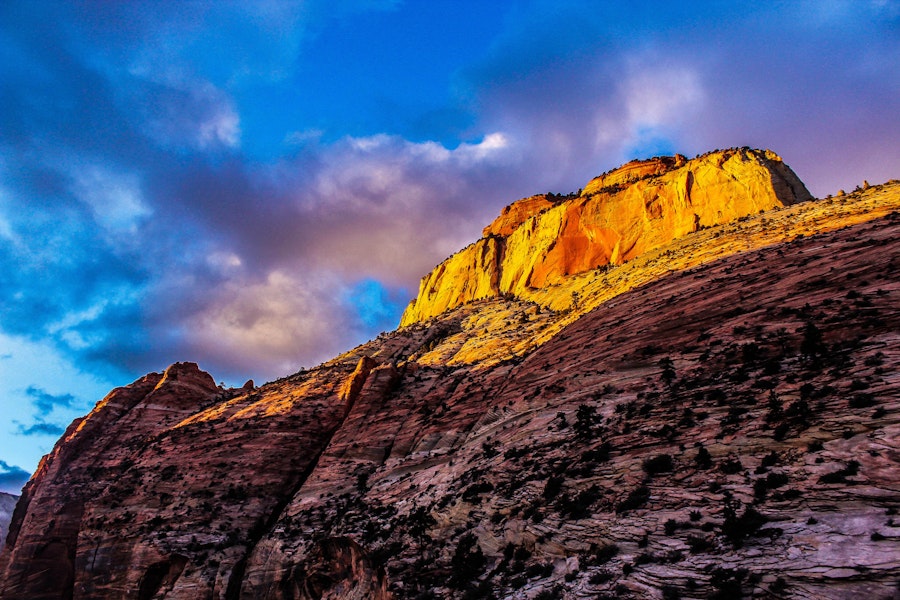 Hike at Night
The third way to avoid crowds is to strap on your headlamp on and get out at night! Night hikes may sound scary, but its really no different than a day hike with the right preparation. Make sure you have a good headlamp, an extra headlamp/flashlight, extra batteries and then wait for the moon to rise. Check out what time the moon will rise, and on the night of a full moon you won't even need a headlamp once your eyes adjust. Bring a camera, a way to take a long exposure picture, and your new favorite hiking will be at night. Night hikes offer stunning pictures and trails all to yourself, which we all know is priceless. I hiked from site 5 to Kolob Canyon Arch at night and although beautiful it was very difficult to see the Arch because of the angle. I ended up getting some pretty cool shots of the moving clouds and La Verkin Creek that night.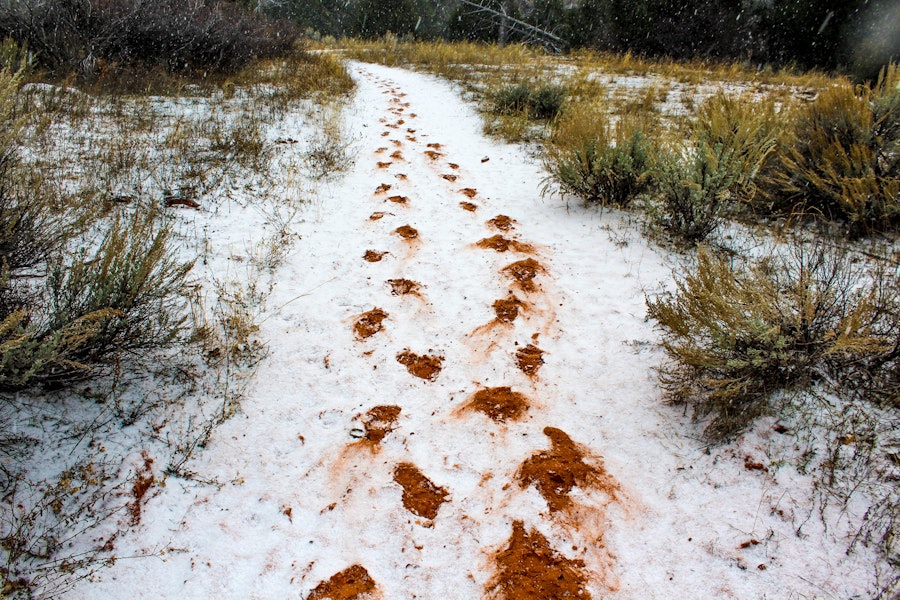 Wake up Early, Camp, and Hike on Weekdays
Other tips to avoid the crowds are to hike the popular trails during the weekdays and the unpopular trails on the weekends. Waking up early before the noon crowds will also help you have key photo locations to yourself. Go Camping instead of staying at the cabins or in town. This time of year especially when it snows, people are scared to camp and run for the nearest hotel. Bear down, grit your teeth, and set up the tent to find the true connection with Zion National Park.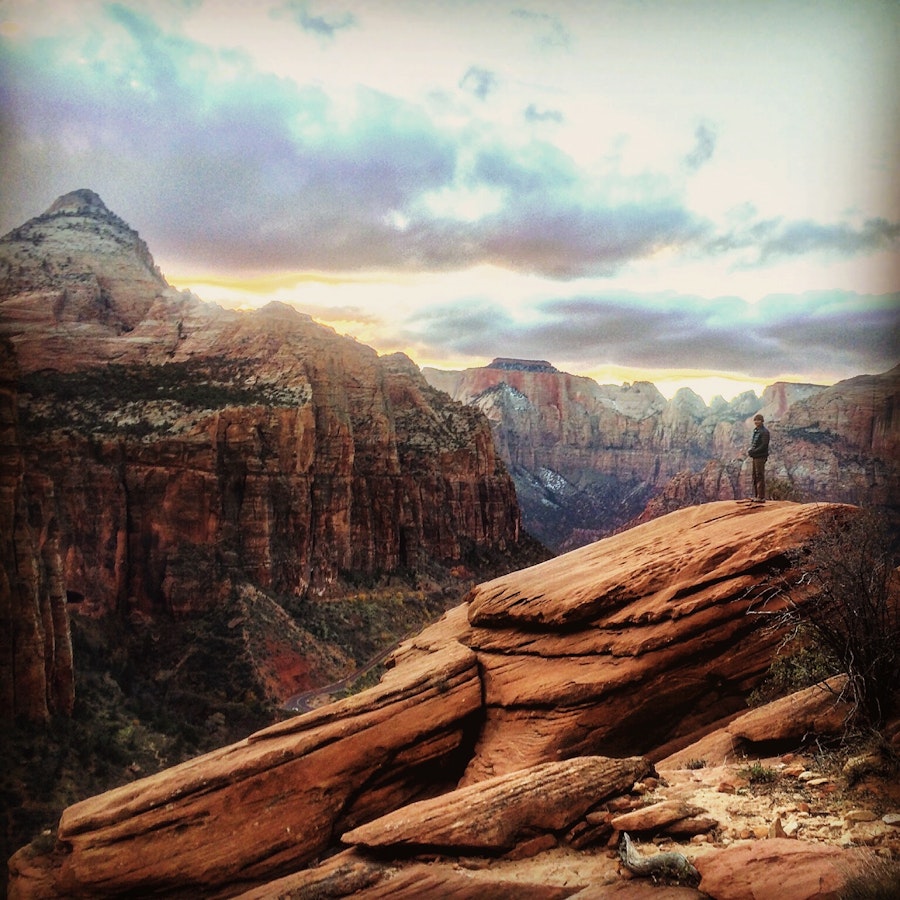 We want to acknowledge and thank the past, present, and future generations of all Native Nations and Indigenous Peoples whose ancestral lands we travel, explore, and play on. Always practice Leave No Trace ethics on your adventures and follow local regulations. Please explore responsibly!
Do you love the outdoors?
Yep, us too. That's why we send you the best local adventures, stories, and expert advice, right to your inbox.