Photograph Brown Bears in Lake Clark National Park
Port Alsworth, Alaska
Description
Added by Nate Luebbe
Alaskan coastal brown bears are one of the most revered species on the planet. Second in size only to the polar bear, these majestic giants are easy to find if you know what you're doing.
Ninety-Five percent of US brown bears live in Alaska, and Lake Clark National Park famously hosts the highest-density population of anywhere in the world. As many as 219 brown bears have been counted within a 54-square mile section of the coast, and it's not uncommon to see as many as 30 bears in a single day. Thankfully, the bears in Lake Clark's coastal regions don't have a history of acquiring food from humans, nor do they have a history of negative interactions with humans (i.e., hunting), so they find us about as interesting as a rock. This presents an extraordinary opportunity to view the bears up close, unlike anywhere else in the world.
NOTE: these are still 1,000-lb murder machines with knife-hands. Although they're adorable and seem docile, they still present the possibility of removing you from the gene pool in about 2-seconds flat. I highly suggest going with a guide or a tour group to ensure responsible and safe practices in bear country.
Where to go:
Where you visit within Lake Clark National Park will greatly depend on the time of year. Early in the year most bears will be hanging out near the coast, munching on springtime sedges in grassy fields, or digging for clams along the beach. As the summer wears on, they tend to head inland to feast on spawning salmon, so your chances are much better at one of the major lakes and/or rivers.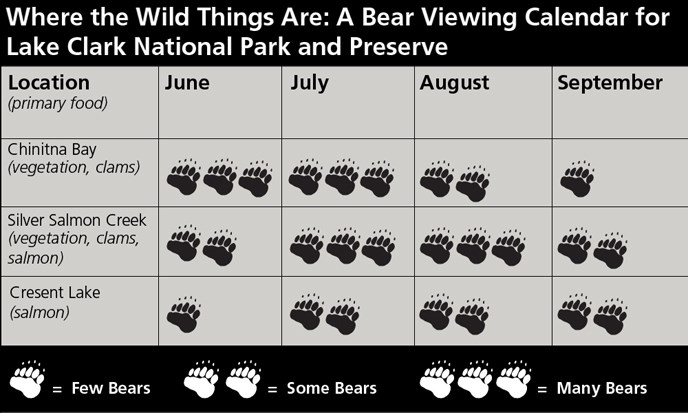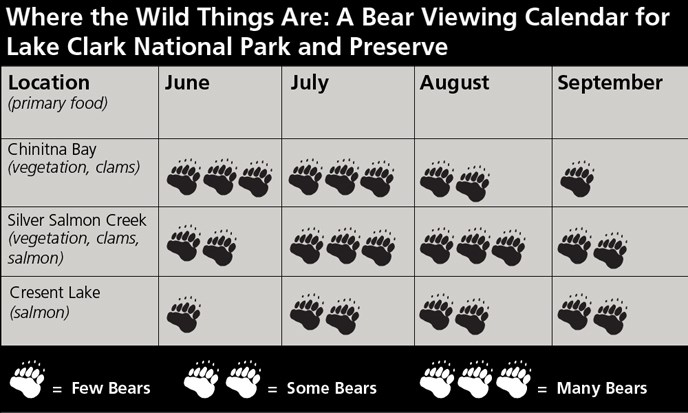 Photo courtesy NPS
Getting There:

Lake Clark (like most Alaska National Parks), doesn't have any roads into or out of the park. This means that your transportation choice will be determined by your destination: the coastal sites like Chinitna Bay or Silver Salmon Creek can be accessed by plane or by boat, whereas the interior lakes such as Lake Clark itself or Crescent Lake are accessible by float plane only. Numerous tour operators depart by air from Anchorage and Homer on a daily basis.
Having done both tours now, I can confidently say that the boat ride is by far my preferred method. It's significantly more affordable, allows for more wildlife viewing during the travel portion of the trip (puffins, whales, seals, and otters), plus more adventurous tour operators like Captain Mel Erickson allow you to walk further along the beach, creating a much more successful and intimate experience with the bears.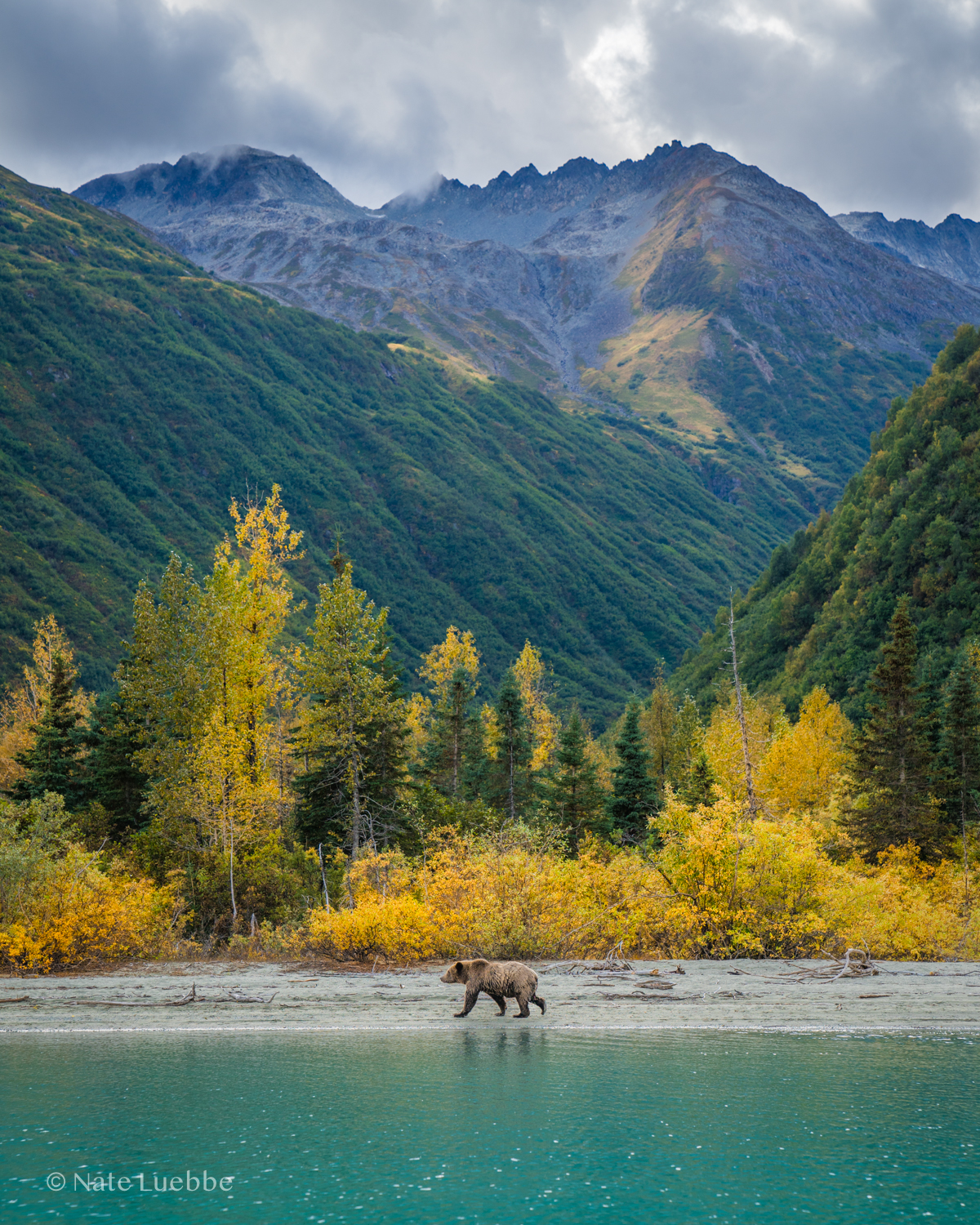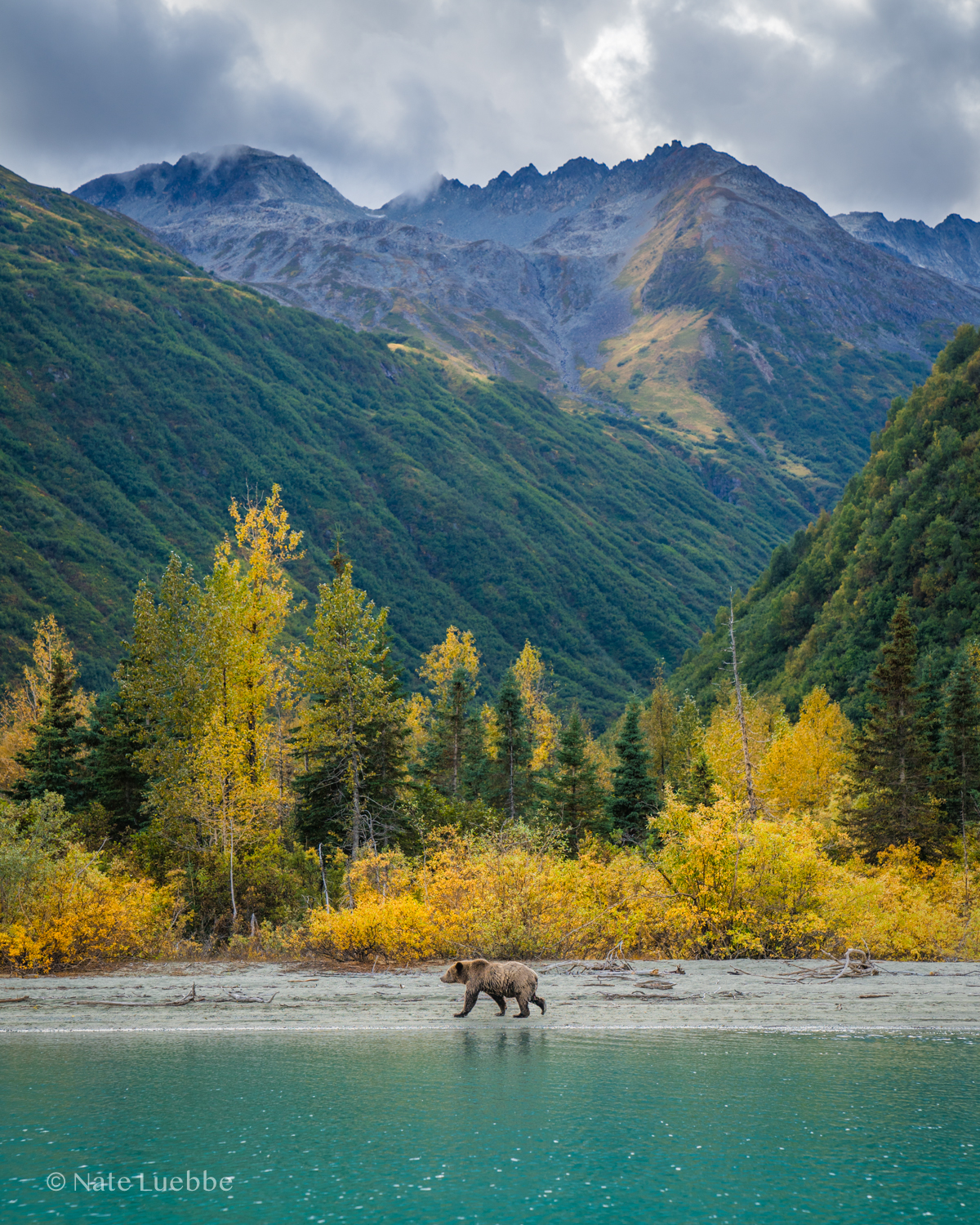 Brown Bears at Cresent Lake
What To Bring:
Let's be honest here; this is Alaska. Furthermore, it's coastal Alaska. The weather can be anywhere from 75ºF and sunny to sideways blizzard, at any time between April and October. If it's sunny in the morning, it'll probably rain in the afternoon. If it's not windy, expect it to get windy. What I'm saying is go prepared for wild weather swings, because there are no guarantees in the Frontier State, and the Cook Inlet creates wild and unpredictable weather patterns.
Beyond appropriate clothing, bring a camera with a long zoom lens and plenty of extra batteries. My setup was this;
Don't forget sunscreen, bug spray, and plenty of water! Ask your guide before you bring snacks, as they will likely have that taken care of, and you definitely don't want to be carrying a backpack full of food into a place that brags about having the most bears on Planet Earth.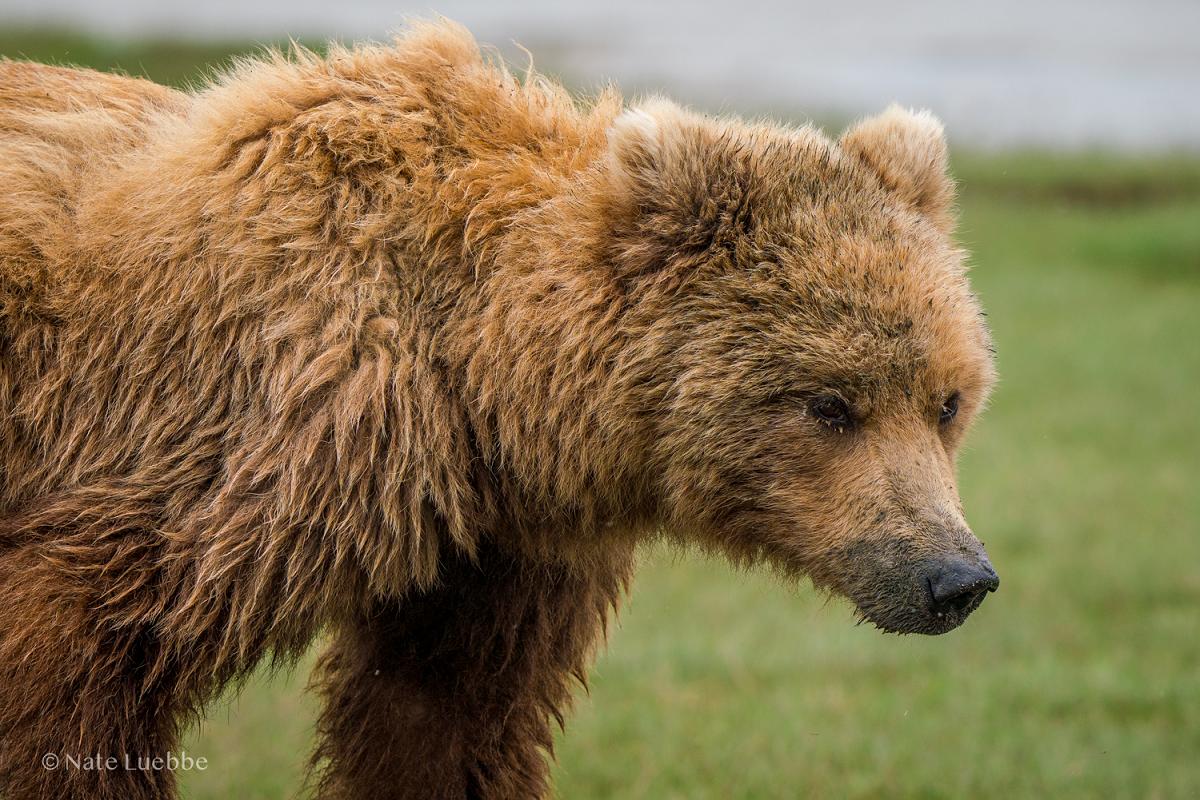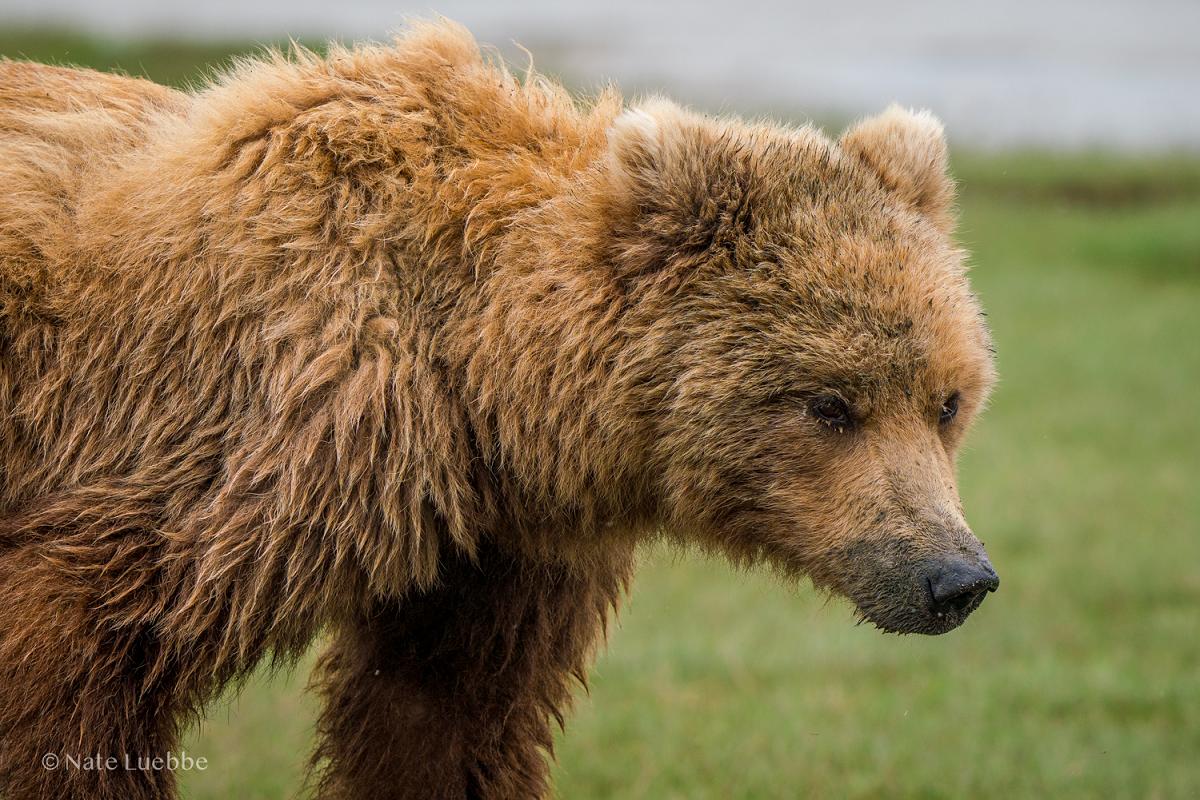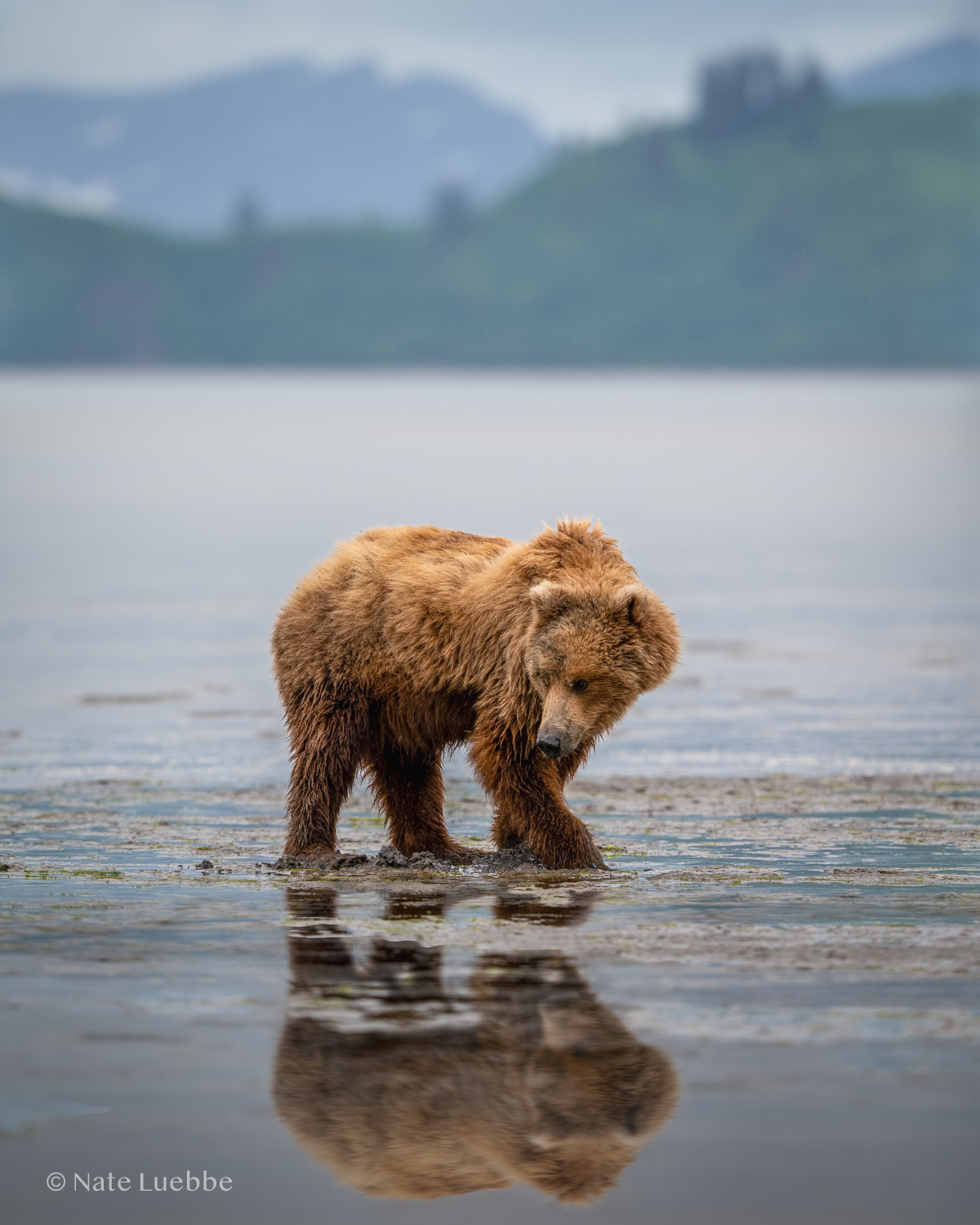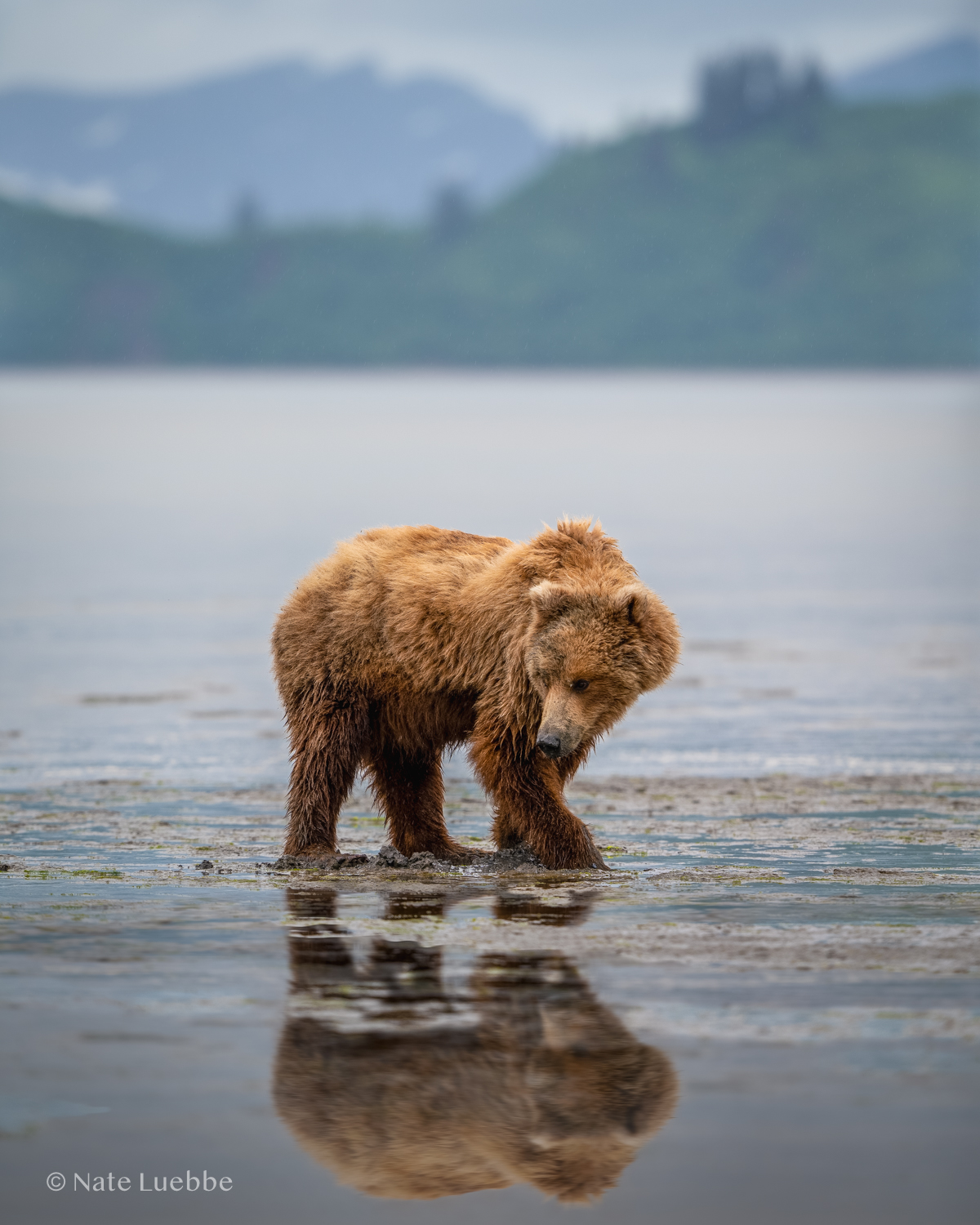 Download the Outbound mobile app
Find adventures and camping on the go, share photos, use GPX tracks, and download maps for offline use.
Get the app
Features
Photography
Hiking
Bathrooms
Beach
Forest
Lake
River
Wildlife
Leave No Trace
Always practice Leave No Trace ethics on your adventures and follow local regulations. Please explore responsibly!
Nearby

Someone in my group was lucky enough to find this very cabin available to stay at in the national park, while we all were doing our research for camping spots in our big Alaska National Parks' Trip. We were stoked to be able to stay at such a historic and beautiful place. Getting there was definitely a little bit pricey, but so is getting anywhere in The Last Frontier. Less than a week before m...

Lake Clark National Park has officially made it to my Top 3 of all the national parks I've visited--35 and counting. I'm quite sure my summer home will be right here at this location, when I retire. It only took me 3 days of kayaking and fishing from these very shores to make that decision. I hope you fall in love with this place like I did. You can start kayaking from the docks at Port Alswort...