The Importance of My Camping Packing List
In short, lists are good.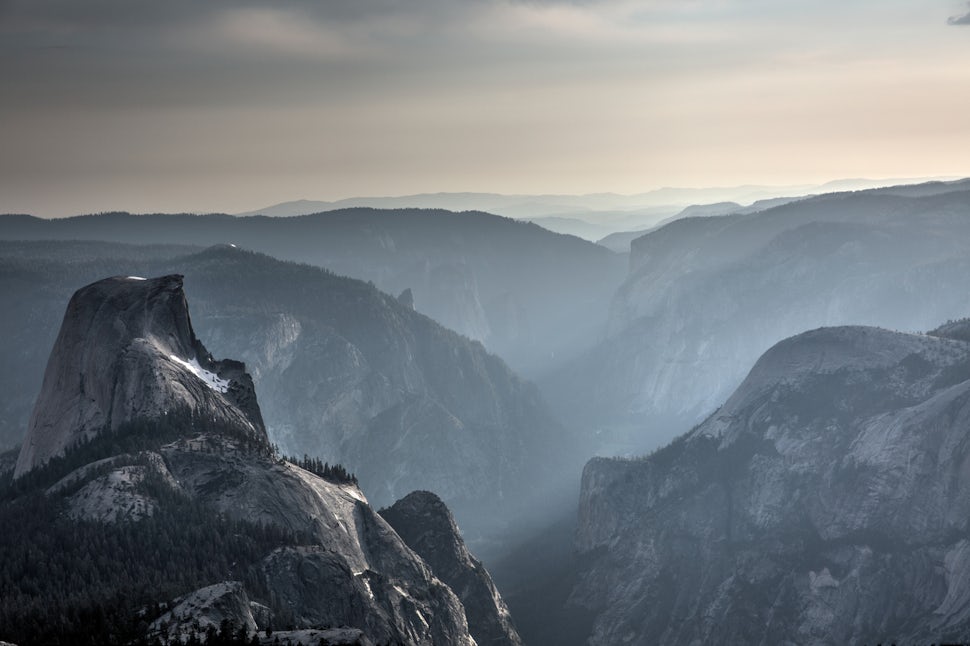 I make too many lists. No doubt. I think I have upward of 75 on my iPhone right now. Like I said, TOO MANY LISTS. I pretty much write everything down. For example, one of my notes is titled, "Stupid Ideas and Inventions – or Are They?" Since most of my ideas are dumber than a box of hair, I'll probably have no use for this note in my mortal life. Still…ask me for some ideas, and I got your back.
I have, however, found one of my notes particularly helpful over the last few months – the "Camping List." It's broken down into two parts, the first of which is best served by traditional/family/car camping (i.e. one with designated areas and campground reservations), wherein items include things such as cookware, eating utensils, beer, ice, music player, lighter fluid, beer, and also beer. Most of the basics and a few extra party favors to set the mood right. The second part of that list, though, includes a more in-depth look at the necessary items for an efficient (overnight) backpacking trip – inflatable sleeping pad, bear canister, rain shell, and the like.
Since my camera equipment is always at the top of the list, and, for all intents and purposes, I run with my 60-liter pack more often than not, filling the remainder of the sack is too easy, and the real estate grab can get messy. It's hard to draw the line between superfluous and necessary when you only have so much room – and the consequences of the trade-offs (and choosing incorrectly) are a bit more serious as well. How do you measure rolled oats against an extra moisture-wicking shirt? Generally, if you're using the term 'extra,' it can probably be left behind. Generally…

Now...where packing gets particularly ticklish for me is in the tug-of-war between my camera gear and the rest of the lot. I always want to bring a mess of lenses, a tripod, and a few auxiliary cameras (i.e. GoPro's and the like), but in a 60L (or even 80/88L) pack, that space fills up quickly, and camera equipment adds a lot of weight. But, to be honest, it's kind of just how I like to roll. Plus, I like to take nice photographs :) (!) I just view the extra weight as a workout incentive (Hamstring gains!). I only bring this up to make the point that some of my favorite captures wouldn't be possible without a diligent planning list! In my experience, some great photographs just come serendipitously (a.k.a. the faculty or phenomenon of finding valuable or agreeable things not sought for). Others require said diligent planning, a little more luck, and some old-fashioned hard work. In order to get the photo you see in the thumbnail/headline of this story, the latter would apply. And I flat out wouldn't have been able to get it if I didn't have just about every item on my packing list. It was 90 degrees Fahrenheit on the Yosemite Valley floor, the forecast was for a bit of precip, we had 12 miles to cover throughout Day 1, and there was snow at the top of the summit (this photo is taken from Cloud's Rest), requiring Yaktrax/crampons for the last 150m or so (solid footwork, a little confidence and a few mountain goat moves could have gotten you to the top as well). As we sat up there in the 38ish degree (again, Fahrenheit) weather during the golden hour to await sunset, I was wishing I had brought mittens as well. Next time. Add 'em to the list! I had similar experiences in AZ and WY, getting caught some tough hailstorms at both locations, in fairly exposed areas. Again, I needed ALL of the things I'd shoved in my bag. Freegin' lists!
So what's on my list? I'll tell ya!!! :) I've linked a few of these items to online products so you can get a taste of what I'm talkin' bout. To quote B.I.G., 'If ya don't know, now ya know!!!'
The Function Unit:
Headlamp (fresh batteries, please!)
Flashlight
Lighter
Knife
Sunscreen
Freegin' chapstick
Insect repellant
Trekking poles (optional; check a sizing chart before you buy)
A handful of carabiners (so helpful to clip items to the outside of the pack - maybe not in more active areas/technical climbs, as that extra surface area is just more than likely to get caught/stuck, but I always find use for the 'biners' I bring along...they need not be load/weight-bearing)
Comestibles/Foodstuff:
Food! - There are a lot of resources, especially on The Outbound, that talk more specifically about food & packing. I just stash a few cliff bars, some nuts, chocolate/Swedish Fish, and maybe a pre-cooked and/or freeze dried meal, depending on how long I'll be in the mix...
Bear canister (if necessary; geo-dependent...consider bear spray as well, if legal in the park to which you are travelling - it's basically industry-strength mace)
Water bottle(s)
Jetboil or other collapsible cookware (optional, depends on how much you need/want to eat, and how willing you are to invest in the prep/cook time; consider additional butane cartridge)
The Closet:
Hat (baseball & winter)
Scarf (optional) – I like this one because I always find other ways to use it as well
Gloves/mittens (optional; weather-dependent)
Cameras & More:
Camera (additional lens optional) – I always throw this thing in a dry bag with a towel/rag and cleaning cloth/shammy
Tripod & other camera/accessories (shutter release, ND filters, GoPro, mounts, extra batteries/memory cards, etc.)
In sum, lists rule. And, as mentioned, this one has made possible some of the more memorable photographs I've been able capture over the last couple trips/few months. Thank you, list!
Pack smart, work smarter, and journey well!
We want to acknowledge and thank the past, present, and future generations of all Native Nations and Indigenous Peoples whose ancestral lands we travel, explore, and play on. Always practice Leave No Trace ethics on your adventures and follow local regulations. Please explore responsibly!
Do you love the outdoors?
Yep, us too. That's why we send you the best local adventures, stories, and expert advice, right to your inbox.