Cycling the Pacific Coast
A two-wheeled shortguide from Vancouver, Canada to the USA-Mexico Border (near Tijuana).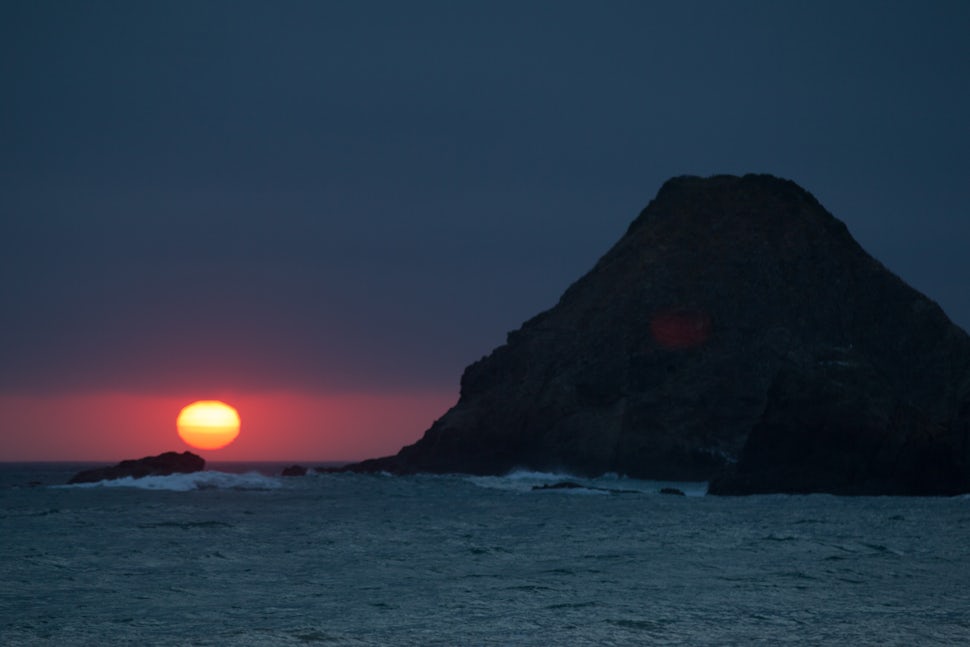 In September of 2018, I decided I wanted to ride my bike across the United States. In June and July of 2019, I did that. After some debate, I decided to take the established route from Vancouver, Canada to Tijuana, Mexico using the maps and navigation resources (especially their iPhone app, Bicycle Route Navigator) provided by the Adventure Cycling Association (for the Pacific Coast Bicycle Route). Using that idea as a springboard, I founded Cycle for the Future, a non-profit initiative dedicated to raising $20,000 in college tuition money for the trafficked children supported by the Touch A Life Foundation (Note: the link to donate is still open!).
The journey is about 2,000 miles in length, and includes a total elevation gain of approximately 100,000 feet. I budgeted 5 or 6 weeks to complete it, and it took 7. I was more than fortunate to have a Supplies and Gear (SAG)/scout+follow car to carry my photography equipment and auxiliary supplies/gear - a modified 2017 Toyota Highlander Hybrid with a hard-shelled cartop camper that sleeps two (by Maggiolina), which I mention up front because knowing that and how it is similar or differs from your setup might fundamentally change how you'd approach the same route. I live in Los Angeles, so we road-tripped up to Vancouver from there, wherein I basically just turned around and rode my bike home, starting on June 3rd, and ending on July 23rd, which included 45 riding days and five rest days, plus a few more in the car. Call it two months.
I went in with a pretty decently-researched set of materials, including a self-made, pre-planned route map with established daily endpoints...which I did not use. I hardly used any of said materials, and relied heavily on the digitized mapsets in the Bicycle Route Navigator app. Instead, not knowing exactly what to expect nor how my mind and body would adjust to a little extra exercise, I licked my finger, stuck it in the air, and took a guess every morning as to how far I might be able to ride that day, using criteria such as proximity to services, etc. Rather than follow an established itinerary (which I couldn't find anyways), I sought to establish one. It's in this article, presented as day-by-day entries that have a short summary of that day's ride, which are accompanied by geotagged ride information recorded using Strava and a few of my favorite photos from that day. If interested, you can check out the Story Highlights on my instagram page as well. One drawback to this approach is that campground availability on weekends and during summer months can be tricky and require advanced reservations. I'd recommend booking those in advance, especially if you are eyeballing specific dates/route segments with limited flexibility.
Note: in one or four cases, the geotagged route recorded using the Strava app is either partially incomplete or split into two segments. Sometimes, you'll see where I deviated from the route or stopped biking to get a grape soda, take a photo, figure out how to get unlost, or look for Bigfoot. I also slightly modified the route in a few cases because I do what I want. Other note: don't forget your passport. I almost did. One more note: unless indicated otherwise, we stayed with a friend or host family, or booked a motel/hotel the day of.
Day 1 - Vancouver, Canada to Birch Bay State Park, WA - 60 miles (Note: though they are fairly accurate within +/- a couple of miles, the mileages listed for each day are approximate)
There were a few more miles packed into Day 1 than we (my mom (fearless commander of the Supplies And Gear (SAG) vehicle AKA my car AKA the SAGwagon), and I!) had anticipated, but we wanted to make sure to cover every inch of the Adventure Cycling Association's (ACA) Pacific Coast Route, which begins at the North end of Cypress Street near the Vancouver Maritime Museum. Plus, on the first day of a 45-day trip, I was keen, and had some fresh legs. That left some 45ish miles of urban riding through Vancouver and its many bridges/surface streets, plus an unforgettably slow & steep climb north of the border through a mostly agricultural area, before crossing into the United States at the port of entry in Blaine, Washington. From there, it was a little over 10 miles to Birch Bay State Park, the northernmost state park on the Pacific Coast of the United States, and an absolute gem of a campground - spacious & fully shaded sites, RV hook ups, easy beach/water access...I don't remember if they had showers...I think so...but I don't like to shower, so that wasn't a huge priority. Beautiful summer sunset backdropped by the North Cascades Mountains and Canadian Gulf Islands. Birch Bay State Park is a 664-acre camping park with 8,255 feet of saltwater shoreline on Birch Bay and 14,923 feet of freshwater shoreline on Terrell Creek. The Terrell Creek Marsh is one of the few remaining saltwater/freshwater estuaries in north Puget Sound.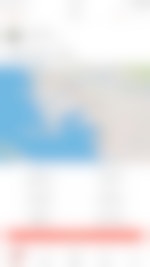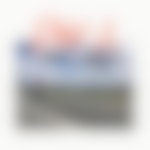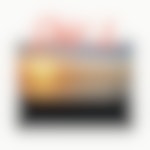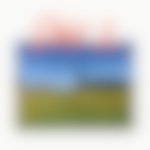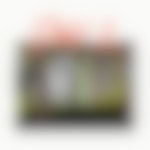 Washington
Day 2 - Birch Bay State Park, WA to Larrabee State Park, WA - 30 miles
The route from Birch Bay State Park to Larrabee State Park is about 30 miles, the first half of which traverse semi-urban and agricultural areas until just north of Bellingham, Washington, wherein there are some beautifully expansive water-adjacent views of Bellingham Bay and its islands. Larrabee State Park is another wonderful park with full amenities, and has easy access to trails along the water via a train underpass, which house excellent spots to find your own patch of turf, eat a cheese sandwich, and watch a gorgeous sunset. It's known for its postcard views of Samish Bay and the San Juan Islands. It's also Washington's first state park, so that's a thing. This park, located on the famed Chuckanut Drive, also offers access boating, fishing, shellfish harvesting and diving, if that's your cup of tea, and a short hike takes you to the rare sandstone cliffs and teeming tidepools of Clayton Beach. Note: trains still run on those tracks.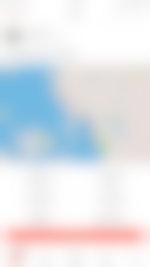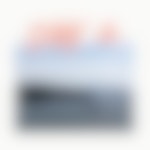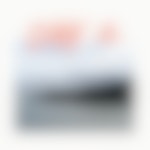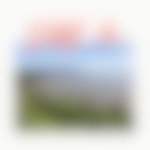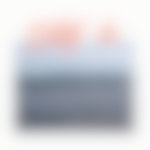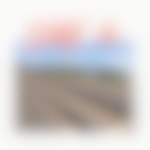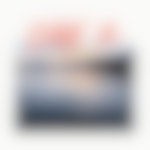 Day 3 - Larrabee State Park, WA to Deception Pass State Park, WA - 35 miles
Crossing the border on the first day was certainly a moment that made the whole ride feel as real as it actually was, but it wasn't until Day 3 that I was a bit overwhelmed by nature's beauty, and felt as though we'd really begun the journey we'd set out to embark upon since the inception of the idea of riding a bicycle & camping along the Pacific Coast. Large parts of the ride hug Chuckanut Drive, a scenic byway sometimes referred to as Washington's Big Sur that includes 24 miles of sheer sandstone cliffs belonging to the Chuckanut Mountains. It is the only place where the Cascade Mountains meet the sea, and overlooks Samish Bay, offering stellar views of the San Juan Islands and Chuckanut Bay. The route also passes through Padilla Bay, a virtually empty stretch of mudflats and eelgrass whose short waters house more than a handful of native wildlife species. I think I saw a dozen or so bald eagles trolling for weak cyclists. And that's not all. The relatively short ride for that day also includes a crossing of the Deception Pass Bridge (included on the National Register of Historic Places), ending at the State Park of the same name. Deception Pass is a strait separating Whidbey Island from Fidalgo Island, connecting Skagit Bay with the Strait of Juan de Fuca (all part of the Puget Sound, an inlet of the Pacific Ocean that contains a system of interconnected marine waterways and basins). As such, it provides panoramic and semi-panoramic views from various vistas throughout the park and adjacent areas. And in a stiff lineup of unarguably beautiful parks along the Pacific Coast of the Western United States, it was also one of my personal favorites. Serene, wooded coastlines where driftwood meets jagged rock and unnamed islands (actually, they all have names). Plus, what I'll call split-level, or tiered, campsites, wherein the parking area is separate from the picnic tables/grill/dining situation, which is also separate from the soft, flat ground primed for pitching a two-person. Note: there is a bit of naval activity/training missions in the area due to the park's proximity to Naval Air Station Whidbey Island.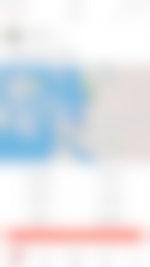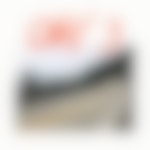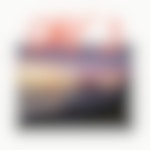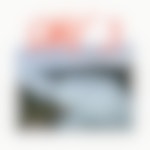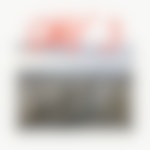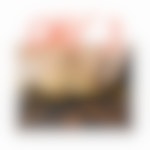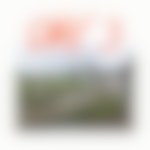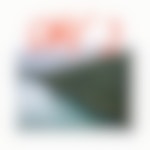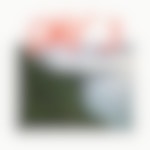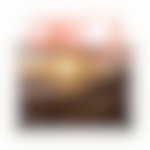 Day 4 - Deception Pass State Park, WA to Fort Worden Historical State Park, WA - 35 miles
This route includes a ferry. Not to worry, it's chill/sweet. After meandering onto and away from the western rim of Whidbey Island for about 20+ miles, you'll grab a ticket on the ferry from Fort Casey to Port Townsend. Whidbey Island is visually unique in the sense that it blends a sort of pastoral rurality with classic coastal views in a region that is otherwise heavily wooded and dominated by the logging industry. Once in Port Townsend, which is a beautiful little city whose Victorian remnants make it that sort of lost seaside township where you'd imagine yourself whilst reading the preface of every other mystery novel (and probably part of the reason it's downtown historical area is a National Historic Landmark District), Fort Worden Historical State Park is only a couple of miles north of the ferry landing. Fort Worden Historical State Park is a 432-acre multi-use park with more than 2 miles of saltwater shoreline and a wide variety of services and facilities. While today's park plays host to workshops, festivals and family reunions, the Fort Worden of 100 years ago was home to nearly 1,000 troops and officers training to defend the Puget Sound from potential enemy invaders. We chilled pretty hard by its lighthouse, whose high bluffs host spectacular views of the Strait of Juan de Fuca. More bald eagles. And there was a double rainbow, too, so I watched that legendary YouTube video to remind me of how important those are, and ended the day in our cartop camper in relative peace.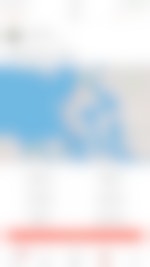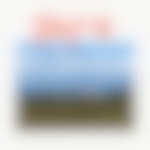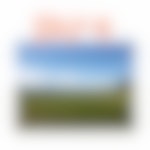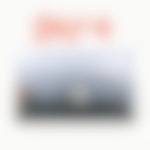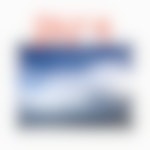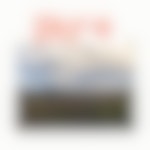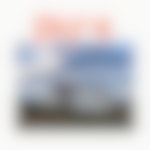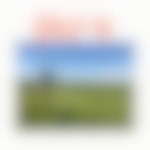 Day 5 - Fort Worden Historical State Park, WA to Silverdale, WA - 45 miles
This was the first bonafide, and potentially most difficult, character-building day of the trip. One of those PNW days where there isn't a second that it isn't pouring down rain. One of those days where all of your climbing is in and with water-logged clothes and gear, and your phone/navigation device runs out of battery because your external charger gets too wet to function, even though it sits inside a waterproof saddlebag. One of those days where you end up in the bathtub at the Best Western in Silverdale because you need to. I might have more to say about this stretch of terrain if the weather were different, but it wasn't. What I did learn, though, is that beneath all bridges, especially in the Pacific Northwest, lies a web of marine wildlife that could carry several seasons of an Animal Planet or Discovery Channel show.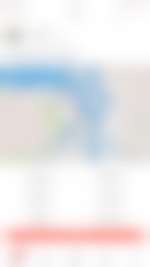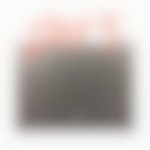 Day 6 - Silverdale, WA to Shelton, WA - 50 miles
The ride south from Silverdale, which now sounds a bit more like a coming-of-age short story about a cowboy on the Colorado Plateau, began the most monotonous 5-day stretch of riding (which I guess is a super relative term for an undertaking like this...). Traveling south and west towards Astoria, a vast majority of these miles are landlocked, and pass through more rural and agricultural roads and communities throughout Western Washington. What made that a bit more challenging in this case was the heat wave that followed the rainfall, bringing 95-degree days where stopping for too long in broad daylight meant your tires might literally meld with the street's fresh tar. It was in these days (and in all of them, really) that the beauty of travel came in the form of unlikely new friends and unconditional hospitality from 'strangers.' And a few chain hotels.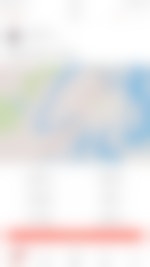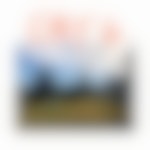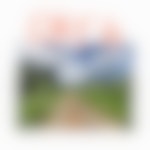 Day 7 - Shelton, WA, to Elma, WA - 30 miles
Day 7, like all the rest, was a good day. I rode my bike for a few hours, and it all ended when the sun went down at a birthday party in an RV Park in Elma.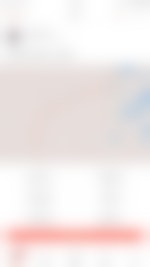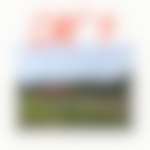 Day 8 - Elma, WA to Centralia, WA - 35 miles
Day 8 was a lot like Day 7, except that in lieu of an RV Park throwdown, the highlight of my day was the serendipitous discovery of an osprey nest.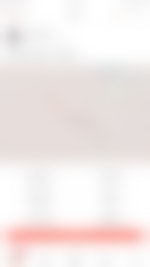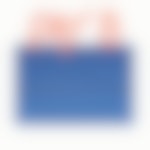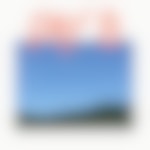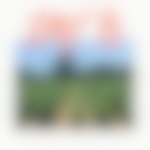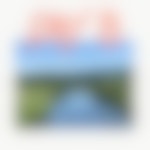 Day 9 - Centralia, WA to Seaquest State Park, WA - 45 miles
This 45-mile stretch of road brought a little ocular gem to an otherwise (mostly) unadorned network of shoulderless roadways that affront family-owned farms and undeveloped parcels in logging territory - Mount St. Helens, the stratovolcano nearly 100 miles south of Seattle and 50 miles northeast of Portland that erupted in May of 1980. The route from Centralia, Oregon due south to Castle Rock, Oregon ended at Seaquest State Park, where a pedestrian tunnel connects the densely forested state park and its campground with its more well-known neighbor across the road (east), Silver Lake, and the Mount St. Helens Visitor Center. We spent a majority of the little spare time we had on a trail and boardwalk around the wetlands of Silver Lake that offer birding, lilypadding (NEW/INVENTED HOBBY!), and unobstructed views of the volcano.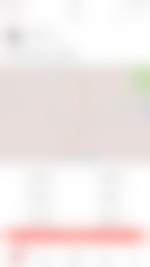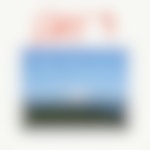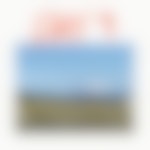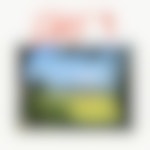 Day 10 - Seaquest State Park, WA to Eagle Cliff Campground/County Line Park, WA - 30 miles
Day 10 marked a well-earned and long-anticipated (again, relative terms) return to the water, even if it wasn't the Big Water. In Stella, Washington, the bike route catches and runs west along the north side of the Columbia River, which serves as the official and unofficial boundary line between Washington and Oregon. There are some quality waterside views therein, as well as a whole heap of sizeable logging trucks and a painfully small road shoulder in some areas. Eagle Cliff is a small 15-site campground off Ocean Beach Highway (south). It's privately owned, and essentially, you're paying $10 to park overnight in their parking lot and enjoy life on the riverbank. They have RV hook-ups/power outlets and picnic tables to jazz things up. I took a nap and woke up at 9:00 PM just in time to enjoy a sherbet sunset with my new neighbor friends. I fell asleep again and later woke to some interesting (human) creatures lurking in the parking lot.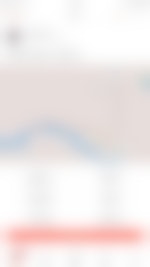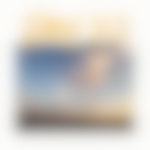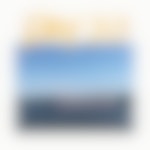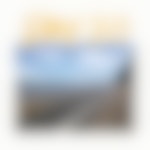 Day 11 - Eagle Cliff Campground/County Line Park, WA to Astoria, OR - 40 miles
Head's up, another (mini-) ferry day. About 10 more miles west along the north side of the Columbia River on Ocean Beach Highway, and you'll run into Cathlamet, Washington, a tranquil town of about 500 that was a part of the Lewis and Clark Expedition route west from Pittsburgh, Pennsylvania to Fort Clatsop, Washington in the early 19th century. Legendary. Fun fact: it took Captain Meriwether Lewis, Second Lieutenant William Clark, and their mostly forgotten crew almost two and a half years to travel east to west and back (to St. Louis) in search of the most direct and practicable water communication across this continent, for the purposes of commerce (as well as taking a robust inventory of the natural resources acquired in the Louisiana Purchase, and establishing relations with Native American tribes along the route…). I digress. From Cathlamet, you'll head south on the 409 until the end of Washington, catching a short ferry between south Cathlamet and Westport, which will also serve as your official border crossing. From there, you mostly follow the Columbia River Highway west towards Astoria wherein there can be fairly strong headwinds, and a memorably slow incline along the highway shoulder wherein I tried to downshift at some point because I legitimately forgot I was still climbing and already in my lowest gear. The waterfront throughout Astoria was a sight for not-all-that-sore eyes, an active, humanly-developed marine ecosystem and commercial thoroughfare with access to the Pacific that's also a bonafide home base for environmental research outfits. I stopped at Buoy Beer to take full advantage of the views and celebrate another border crossing. It's the little things.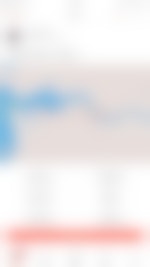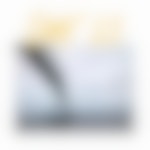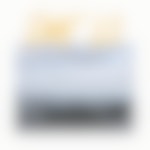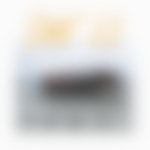 Oregon
Day 12 - Astoria, OR to Seaside, OR - 30 miles
While enjoying a quiet ride along Lewis and Clark Road through Fort Clatsop, which was the last encampment of Lewis & Clark on their expedition west, and constructed by its 30 members in 3 weeks (Note: they started with 31, and lost only one member of their expedition crew in the midwest due to appendicitis), I got my first flat tire. I ate a morale-based snack, and removed the rear wheel. Pulling out my spare tube, I started to pump air into it only to be told by some unexpected hissing that, even in its pre-packaging, it already had a large tear near the valve. I fenagled (apparently you can spell that word with an I OR an E, who knew?…) a serviceably janky tire boot with some electrical tape and a Clif Bar wrapper. That lasted me about 20 more miles to Seaside, Oregon, and probably could have gone much further. One of the best features, though, of using the Adventure Cycling Association's Bicycle Route Navigator app for iPhone, is that it maps bike shops that are nearest the established route (to the best of their up-to-date knowledge, of course). In Seaside, we were re-introduced to the coast in a way that was more traditionally familiar, in ways both good and bad :) Riding for a week or so through more untouched and heavily forested miles of pavement and bridge/river crossings, inlet hopping through semi-urban, rural, and agricultural communities where many portions of coastline and coastal campgrounds are underpopulated or undertravelled, was a stark contrast to the denim-short-wearing beachgoers (not hating AT ALL - in fact, quite the opposite...I'm very pro denim, especially overalls, at the beach... maybe even some cool, uber-retro hybrid singlet swimwear piece that resembles overalls we don't even know about yet…), hot rods, pigeons, pick-up volleyball, and lively pubs in Seaside. And thus began a more linear route south along a mostly contiguous Pacific Rim en route to the USA-Mexico border. We took the flat tire as an omen to take the next day off to eat cookies, replace my tires, splurge on a hotel, lunch with visiting friends, and explore and hike the nearby state parks, including Ecola State Park and Haystack Rock in Cannon Beach. Ecola is a total gem.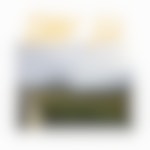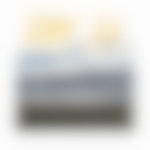 Day 13 - Seaside, OR to Manzanita, OR - 30 miles
Day 13 marked the start of a few consecutive 'Whoa!' days, particularly seeing as it was my first exposure to the unadorned beauty of the Oregon Coast, and because I was able to enjoy its views on such a granular level, being on my bicycle and all (as opposed to being in a car/motor vehicle). Note: in a journey like this, it's important to name your bike, and treat it like you would any of your best pals. I love you, Ferdinand. I love you, too, Mom. We probably got a little bit carried away and stopped about halfway through the day's route to go on a 6-mile hike in Oswald West State Park out to Cape Falcon. I was being particularly greedy about not wanting to miss a single view, and, honestly, if you name your patch after a bird of prey, I will have a hard time passing that up, seeing as their perceived endless vantage points have long been the subject of human exaltation and envy. #birdseyeview Though it wasn't necessarily an award-winning landscape, it was well worth the trip (they all are), its expanse made Oregon's coast feel like the edge of a flat planet, and, if I were a falcon, I would definitely chill. Not too shortly after the trailhead (heading south, duh), you'll stumble upon one of my favorite views of the entire trip (facing south, just north of Neahkahnie Beach). An inspiring, unfettered view of expansive coastline that invokes thoughts of primal exploration and personal (manifest) destiny. Unfortunately, due to poor planning, day hike, and our arrival coinciding with more heavily-trafficked weekdays, Nehalem Bay State Park was already full (Note: if you were truly bike-packing and didn't have a support car, this would be much less of an issue - almost all of the state parks along the coast have a designated camping area for bikers and thru-hikers that doesn't ever really get 'full.'). It's a very good day when Plan B is to get a beachside motel in Manzanita, Oregon, eat pizza, and watch the sunset.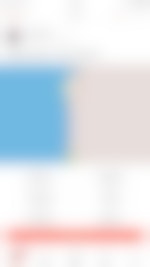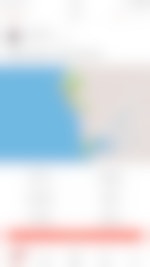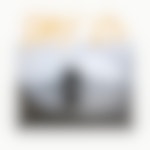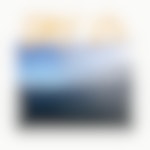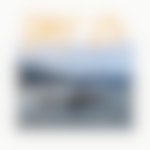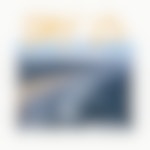 Day 14 - Manzanita, OR to Cape Lookout State Park, OR - 40 miles
After crossing the Nehalem River, rounding the Nehalem Bay, and resuming the coastal route through Nedonna and Rockaway Beaches, you'll pass through Tillamook, Oregon. There, you will (Insert your personal social commentary here). My comments, you ask? I like cheese, and the whole area smells foul. After passing through Tillamook, the route returns to the water along Netarts Bay, an unincorporated, intertidal estuary (basically a transition area between river and maritime environments where rivers/streams flow into the open seas, and vice-versa) and shellfish preserve before ending at Cape Lookout State Park, an approximately 200-site campground with convenient access to the beach and terrific views of the ocean. Cape Lookout is the geographic centerpiece of the Three Capes Scenic Drive, a 40-mile loop that, aptly named, touches three state parks and their respective capes (which, by definition, is a headland or a promontory of large size extending into a body of water, usually the sea, that represents a marked change in trend of the coastline, making them prone to natural forms of erosion, mainly tidal actions) - Cape Meares (a 700-foot rocky headland where its lighthouse marks the spot), Cape Lookout, and Cape Kiwanda (a prominently sculpted headland eroded by tides and weather). It depends on what you're into and up to, but this is about the time, as a photographer, I started regularly carrying a tide chart in my bikepack.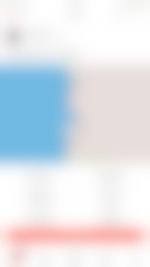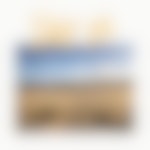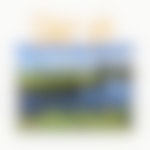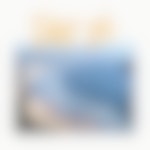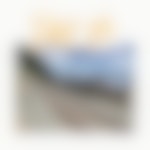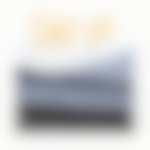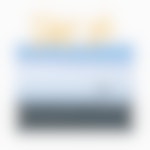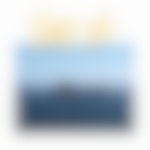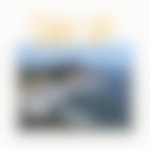 Day 15 - Cape Lookout State Park, OR to Depoe Bay, OR - 60 miles
Yet another day of gorgeous sight-seeing along the People's Coast. At the outset, there is a modest fitness exam on your way up a good-sized incline (6-12% grade?) towards Cape Lookout, followed by by a hilariously fun downhill that had me looking at 55 MPH speeds, tailgating highway traffic, and Coasting (Get it!?) through the appropriately named Sandlake, which houses some of Oregon's delightfully bizarre and famous dunes. Shortly thereafter, you'll ride past some more beautiful coastline into Cape Kiwanda and through Pacific City, Oregon. One of the few beach sites I've seen that allows for vehicular access (obviously, you'll want to be smart about that one...AWD is a must, and areas of loose sand might have you pushing your car to find some traction, as so many on that beach do…). South of Pacific City the route veers east (I took the scenic route, which has a little extra mileage) and takes you on an extended climb and ride up and down the rolling hills of the Rogue River-Siskiyou National Forest, whose landscape takes visitors from higher-elevation conifer-dominated forests to the foothills that abut the Pacific Ocean. The route drops you into Otis, Oregon, whose junction is a diamond that would have made both George Vancouver and Elvis Presley feel at home. The route then meets the Pacific near Lincoln City, offering mostly coastal outposts and viewpoints all the way to Depoe Bay, Oregon as it takes you around the Siletz Bay National Wildlife Refuge. Depoe Bay is a west coast whale-watching capital of sorts that promotes itself as the world's smallest navigable harbor. Beverly Beach State Park has some great campsites in a forest-sheltered campground where a short walk under the highway's overpass reveals the long expanse of sandy beach extending from Yaquina Head (you can see the lighthouse from here) to the headlands of Otter Rock.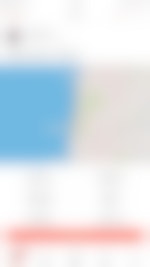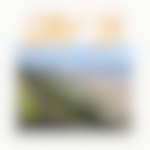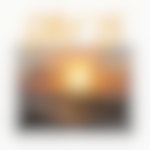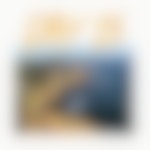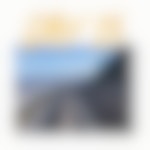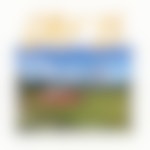 Day 16 - Depoe Bay, OR to Newport, OR - 20 miles, not even
I'll just start this one by saying that I think I actually only rode 18 miles that day, a few of which were 'out of the way' because I was so distracted by everything one could see. Also, the first and only day I saw real frustration from my trusted adventure pal/travel buddy/SAGmaster, Mom. Sorry/not sorry, Mom. Stopped at Cape Foulweather, which is one of the best parking lot views I can remember on the entire west coast (and is listed on the National Register of Historic Places). Rising 500 feet above the ocean, Cape Foulweather is "where Oregon began," and is the first North American land formation that Captain James Cook sighted on his third voyage of discovery in the Pacific, naming it for the fierce weather and rough ocean conditions that he and his crew encountered. I also got a stingray poster from the saucy gift shop, which is majorly informative and also badass as hell. Stopped, too, at Otter Rock and Devil's Punchbowl, which is thought to have been created when two caves carved by the ocean collapsed into one another, forming a bowl where waves break/enter and churn and swirl and foam and take people who have forgotten their tide charts out to Davy Jones' Locker. A few miles of pedaling, and we stopped at the Yaquina Head Lighthouse. I was dragged out at dusk while watching two baby peregrine falcons learn to fly, just in time to book a room in Newport, Oregon and watch the sun go down from a dirty hot tub.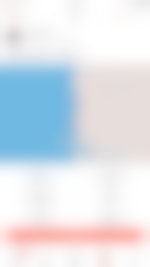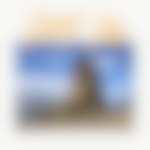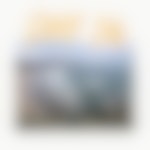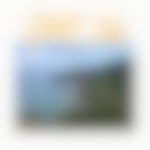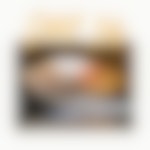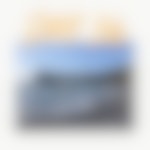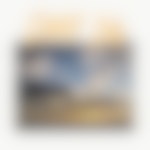 Day 17 - Newport, OR to Cape Perpetua Campground, OR - 30 miles
The route on Day 17 was a pretty pure, if forgettably pretty stretch down the coast. Stopped at Seal Rock for a snack. Good call. Big shout out to the Waldport Bridge, which confirmed my theory on Day 5 around the volume of marine activity that takes place beneath manmade roadway structures, like bridges. I wrote 'Noah's Ark under Waldport Bridge' in my composition notebook. I've not seen so many non-sunbathing, non-birthing harbor seals congregating in one area. Nor have I seen how hard they mess with their neighboring avian species. A few 10 or 12 miles south of Waldport, Oregon lies Yachats, Oregon, which, as I see it, is another small, brick-and-mortar coastal community on the precipice of becoming an international tourist destination with a legitimate digital footprint. It checks a lot of boxes for a lot of people, with a brewery to boot. The carrot at the end of this day's stick, though, for me, was most certainly a prolonged stop to admire Thor's Well and the Spouting Horn at Cook's Chasm, near Cape Perpetua. Thor's Well is a hole in the basalt rocks around 20 feet deep. At high tide, you can watch the magic sinkhole swallow and vomit seafoam. Its next door neighbor, Spouting Horn, is a playful coastal anomaly, wherein incoming waves funnel seawater and air into the cave, building pressure until the water explodes in a geyser-like fountain. Note: those tide charts, though, like I been sayin'. Just down the road, nestled along the banks of Cape Creek, surrounded by large sitka spruce, Douglas fir, and alder trees, the Cape Perpetua Campground provides visitors easy access to recreation sites in the Cape Perpetua Scenic Area.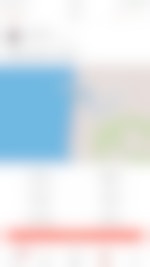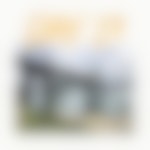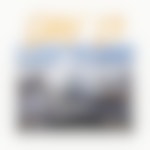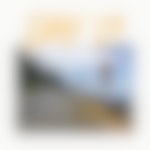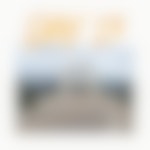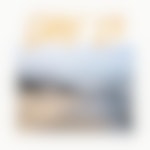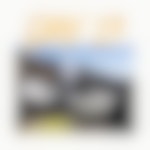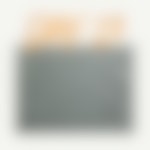 Day 18 - Cape Perpetua Campground, OR to Reedsport, OR - 50 miles
Baller day of riding and crushing my iPhone battery with picture stops. Areas immediately south of Cape Perpetua, where the southern portion of the Siuslaw National Forest meets the Pacific shore, are almost entirely undeveloped save for a few overpasses and parking lots, and is best seen from roadway pullouts via one pair or two pairs of wheels. One of those nowadays more rare sections of seemingly lost beauty where visitors know not the name of what they are looking at until they look it up on their smart device, should they have service. Sneaky stop at the Heceda Head Lighthouse. Began fostering a new appreciation for the bygone structure and engineering feat that is the lighthouse. South of Heceda, the route moves inland and comes to resemble parts of Western and Northern Washington with its forested, rolling hills. Complete day of riding scenery. Back at the Best Western for the evening. And the brewery. Getting lazy.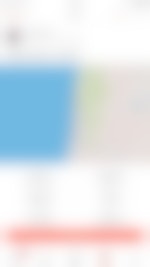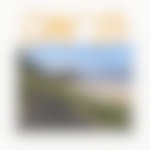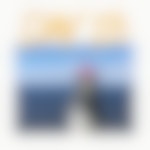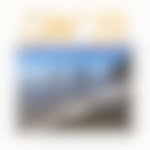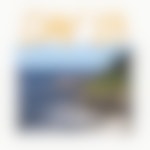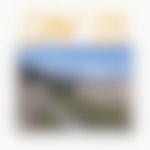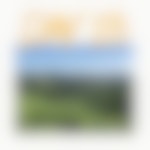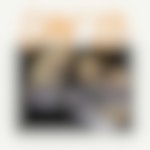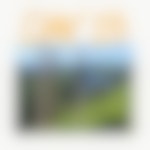 Day 19 - Reedsport, OR to Bandon, OR - 55 miles
Reedsport, Oregon to Bandon, Oregon showed us more of the same, and some of the different. Follow the yellow-brick road over lengthy bridges and through inlets and bays. A bit less coastal riding, certainly, than the day before. And some slight work up Seven Devils Road, which is less challenging than its name would indicate, in my humble opinion. For me, the photo library on Day 19 was eclipsed by the unexpectedly breathtaking beauty of Bandon. Even though I'd heard of its natural beauty and attraction as a tourist destination, I wasn't ready for the blindingly amazing sunset at Face Rock State Scenic Viewpoint, potentially my favorite of the trip (by a margin). A staggering amount of intertidal rocks and structures that would make for a heavenly composition workshop.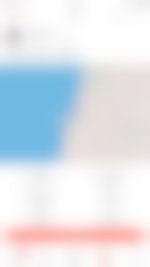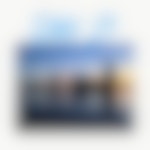 Day 20 - Bandon, OR to Port Orford, OR - 30 miles
The road from Bandon, Oregon to Port Orford, Oregon is mostly landlocked, and at the time I rode it, abundant with construction, which, from a cycling point of view, can actually be quite helpful, with traffic moderators, vehicle escorts, and heightened driver awareness. Port Orford, the westernmost settlement in the state of Oregon, is beautiful, and has no shortage of far-reaching views out onto the Pacific horizon. It might also be haunted.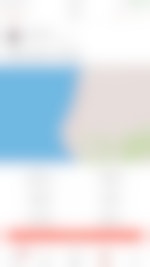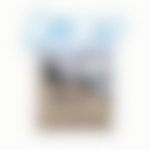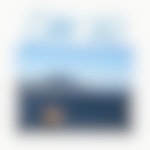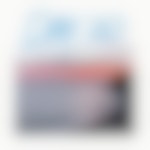 Day 21 - Port Orford, OR to Brookings, OR - 60 miles
Perhaps one of the most buttery tracts of coastline I've experienced anywhere, ever. The contiguous route is almost entirely parallel to the beach and water between Port Orford, Oregon and Brookings, Oregon. From Battle Rock Wayside Park to the Redfish Rocks Marine Reserve, through Humbug Mountain State Park, down the Oregon Coast Highway/US-101 to Sisters Rock State Park, past unnamed beaches, Otter Point State Recreation Site, and over the Rogue River, through the Cape Sebastian State Scenic Corridor, over the Pistol River, and through the Samuel H. Boardman State Scenic Corridor, there just isn't a bad place to stop and look. Samuel Boardman is especially delightful, with its craggy bluffs, secluded beaches, offshore rock formations, and an almost overwhelming number of vistas and access points along 12 miles of land specially designated for its scenic and visual merit. Definitely smoked my iPhone battery twice over. Just wow. In light of the sheer density of scenery, taking the next day to rest, drive, explore, and hike the area was an easy team decision.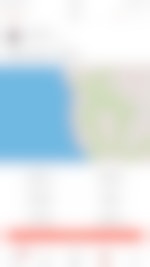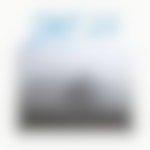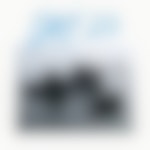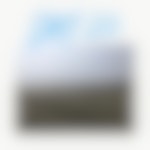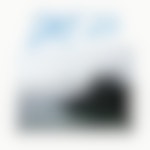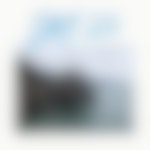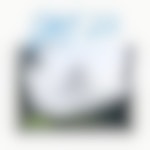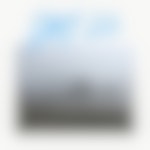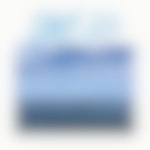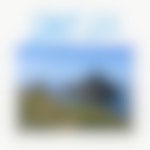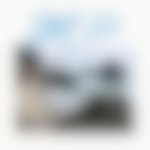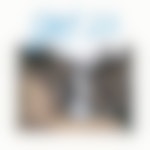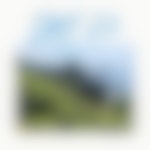 Day 22 - Brookings, OR to Crescent City, CA - 30 miles
One or three minutes into riding, I got my second flat tire. Fortunately, I was really close to a local bike shop, wherein I decided to purchase doubly reinforced tires with a 35mm tread (as opposed to the 31mm's I was riding…), compromising the overall average speed at which I'd ride in order to reduce the risk of having to confront another flat. Note: that was my last flat of the trip. The route to cross the Oregon-California border travels a bit more inland through semi-urban and agricultural communities. And since weed is legal in all three states that front the Pacific Ocean, there was no need to search a harmlessly unassuming cyclist character like myself. I didn't see the big water again until emerging in Crescent City, California, which because of its geographic orientation, faces as much west as it does south. After a short and enjoyable ride along the waterfront in Crescent City past the Battery Point Lighthouse, because the campgrounds were full, you know we hit that Best Western. And that brewery.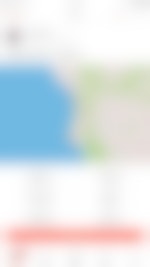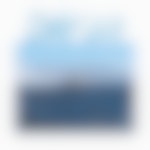 California
Day 23 - Crescent City, CA to Prairie Creek State Park, CA - 35 miles
And so began the trek through California, which, as a fitting how-do-you-do, starts by traversing the first few miles of seemingly endless old-growth redwood forests that cover northern parts of the massive state. Bring your climbing legs. From what I can remember, Day 23 is mostly an ongoing, uphill grind. So I kept my head down and my legs pumping until I got to Prairie Creek State Park its open meadows grazed by magnificent herds of Roosevelt elk, flanked by the primeval majesty of the world's tallest living tree species. Stately and bizarre giant redwood cathedrals are just a short walk from the visitor center, and house three scenic drives, 75 miles of hiking trails, and a 19-mile bike loop. We reported a New Mexican who hovered a drone over a herd of grazing elk. We will also report you.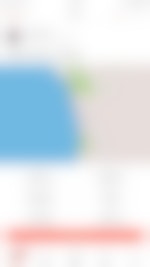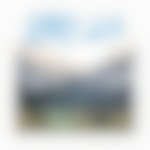 Day 24 - Prairie Creek State Park, CA to Eureka, CA - 53 miles
After a splendid morning stroll through the redwoods, I almost crapped in my pants before hopping back in the saddle and working my way through the southern end of the park. We met up for lunch in Trinidad, California, a small seaside community in Humboldt County that serves as a gateway city for the California Coastal National Monument and has spectacular south-facing views (essentially, this monument ensures the protection of all islets, reefs and rock outcroppings along the entire coastline of the U.S. state of California within 12 nautical miles). The route proceeds south over an unpaved road with loose gravel past Luffenholtz Beach (Note: gem alert) until it adjoins the Hammond Coastal Bike Trail near Clam Beach along the US-101. Continuing southeast around Arcata Bay along the wide highway shoulder of US-101, the route drops you in Eureka, California the largest coastal city between Portland and San Francisco. Best Western sighting.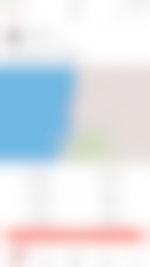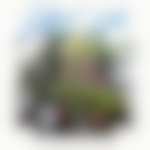 Day 25 - Eureka, CA to Humboldt Redwoods State Park, CA - 60 miles
South of Eureka, the eastern fork of the route drops down along the US-101 (headed south) until meeting the coastline along Highway 1 in Rockport, California, some 120 miles or so later. It briefly diverts west into Ferndale, a superb little Victorian village with deep roots in the dairy industry...one of those less discovered places that has a whole lot of magic. South of Ferndale, the roads meander through agricultural lands until they meet the South Fork Fork Eel River, which takes you straight to the Avenue of the Giants, a 32-mile long scenic highway that runs through Humboldt Redwoods State Park, taking its name from the coast redwoods that overshadow the road and the surrounding area. Humboldt Redwoods State Park contains the world's largest remaining contiguous old growth forest of coast redwoods, and was established by the Save the Redwoods League in 1921 largely from lands purchased from the Pacific Lumber Company. It contains more than 100 miles of trails and 250 campsites.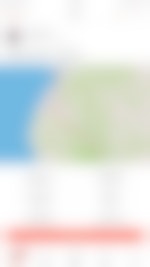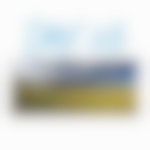 Day 26 - Humboldt Redwoods State Park, CA to Richardson Grove State Park, CA - 33 miles
Day 26, a sort of mirror to the day previous, begins on the Avenue of the Giants before mostly following the South Fork Eel River through Garberville and Benbow, California before landing you in Richardson Grove State Park, home of Bigfoot, whom is real...more real than Santa Claus, that's for sure. #believe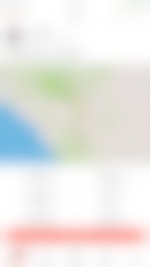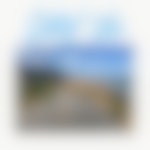 Day 27 - Richardson Grove State Park, CA to Mackerricher State Park, CA - 60 miles
The route from Richardson Grove follows the US-101 until Leggett, California, where you catch Highway 1. And thus begins a wonderful climb through a shady grove that is equal parts challenging and rewarding. You'll spend maybe an hour or so on a full-on uphill assault, and enjoy 10 exhilarating minutes careening down a mostly untrafficked road that acts more like a downhill slalom course, which dumps you out right back on untouched Pacific coastline in Rockport, California. This southern portion of California's famed 'Lost Coast,' where the terrain's geotechnical challenges led to swift depopulation in the 1930's, is a place unlike any other, with endless, sweeping views of the ocean as far as the eye can see, and not but a handful of local residents to enjoy them. Now, if you were to imagine riding your bicycle from Canada to Mexico down the Pacific Coast of California, those quintessential, hallmark, Nat Geo-type images you might conjure in your mind...of sheer cliffs and steep bluffs holding up a roadway that dances along the shore...those start in the Lost Coast, and continue south of Rockport until about Ragged Point, California, some 400 miles south. Needless to say, it's more than beautiful, and all I could muster on Day 27 took us to Mackerricher State Park, a few miles north of Fort Bragg, California. It covers nine miles of coastline and contains several types of coastal habitat, including beaches, dunes, headlands, coves, wetlands, tide pools, forest, and a freshwater lake.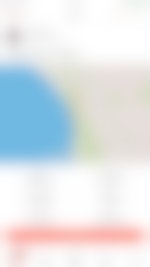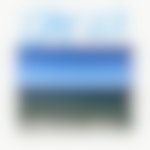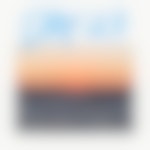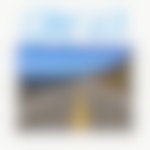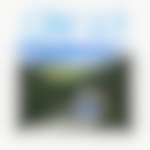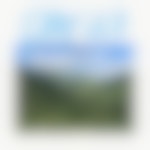 Day 28 - Mackerricher State Park, CA to Gualala, CA - 64 miles
Another 'Whoa!' day right here. A big one. After passing through Fort Bragg, California, and continuing south on Highway 1, we detoured into the Russian Gulch State Marine Conservation Area, which features about 7,500 feet of rocky ocean shore. Short stop, and well worth the visit. Thereafter, I pedalled south of Mendocino until we reached Elk, California, a place I now know topographically well, and to which I've vowed to return. That's all I'll say about Elk and its even lesser known neighbors to the north and south. Out of this world. After passing through Manchester, Point Arena, and Fish Rock/Anchor Bay, California, we settled in Gualala for the evening. If there was a Best Western, my guess is we would've been all over it.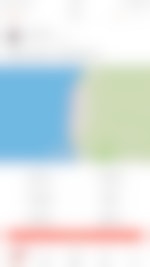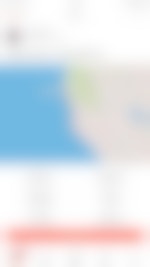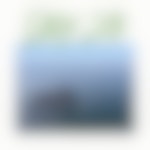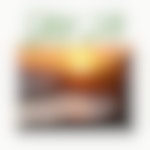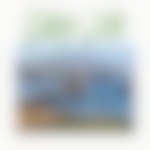 Day 29 - Gualala, CA to Bodega Bay, CA - 50 miles
Back to back 'Whoa!' days, without a doubt, which, from the outset, feature massive, sweeping coastal rollers along the water that provide equally good views facing north and south. More headlands and vista points than I would even care to count. The route passes through Sea Ranch, Pebble Beach, and Stewart's Point, California, each as magnificent as the next. Words are the wrong way to describe this terrain. The real dark horse in this lineup for me was Jenner, California, particularly at its north end, which is home to a rookery/harbor seal nursery where the Russian River meets the open ocean. As you approach Jenner and ride beyond, you'll be riding through Sonoma Coast State Park, whose 17 miles feature long sandy beaches set below rugged headlands, and a craggy coastline with natural arches and secluded coves. We ended in Bodega Bay, an inlet of the Pacific Coast located on Highway 1.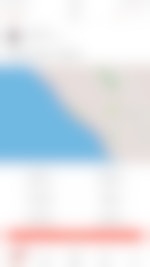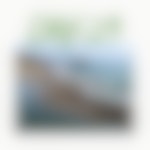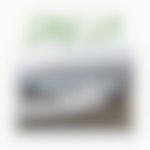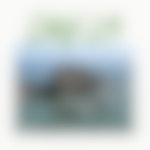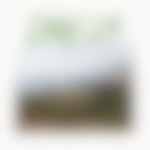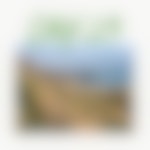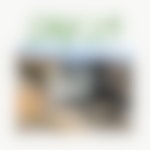 Day 30 - Bodega Bay, CA to San Francisco, CA - 70 miles
The ride from Bodega Bay, California to San Francisco, California featured one of the most balanced and topographically varied set of terrains and views that I can recall seeing throughout the course of a single day. Starting on the bay north of the Point Reyes National Seashore, the route traverses the undulating hills that nurture Sonoma County's rich agricultural backbone, moving along the eastern ridge of Tomales Bay. You'll then pick up the Cross Marin Bike Trail as you ride through Samuel P Taylor State Park into Lagunitas, where you will decide whether or not you need to stop for a halftime beer to treat yourself. South of Lagunitas, the route becomes quite residential as you crush pavement through Fairfax, San Anselmo, Larkspur, and Corte Madera, California, some of San Francisco's prominent north suburbs. A few miles south, and a designated bike path will guide you thru Marin and into Sausalito, California, which is adjacent to, and largely bounded by, the protected spaces of the Golden Gate National Recreation Area. If you haven't crossed the Golden Gate Bridge as a pedestrian, I'll be not the first to tell you that it is a different experience entirely that makes you appreciate why it's been declared by the American Society of Civil Engineers as one of the Wonders of the Modern World. Arriving in Fog City marked 60% completion, which was cause enough to take another rest day and kick it with my mom and Jerry Rice.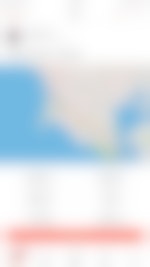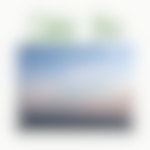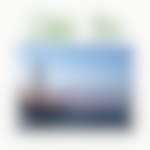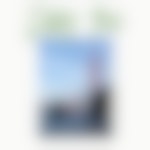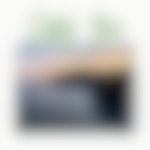 Day 31 - San Francisco, CA to Half Moon Bay, CA - 35 miles
You've probably heard about both of these places, and very little of what lies between them (unless you're from the bay) - namely, Daly City, California, as well as the coolest Taco Bell cantina that you've never been to before in Pacifica, California. That's all I got. I am one of the crummiest 'surfers' you'll never see, but shouts to Mavericks.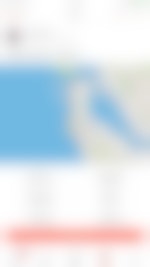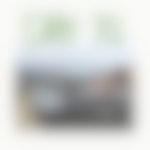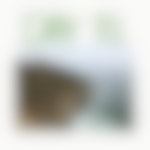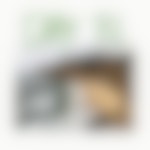 Day 32 - Half Moon Bay, CA to Santa Cruz, CA - 50 miles
The 50-mile ride from Half Moon Bay, California to Santa Cruz, California is yet another stretch of the Pacific rim with unimpeded views in nearly every direction. Sweeping, coastal rollers along steep bluffs take you along Highway 1 through San Gregorio and Pescadero, California, past Pigeon Point Light Station Historic State Park and through Waddell Beach Creek Beach, which ended up being a really cool highlight for your boy, AJ. This wide sandy beach is part of Big Basin Redwoods State Park, the oldest and one of the largest state parks in California, and is the only part of this massive park that is on the ocean. And it's absolutely stuffed with world class windsurfers and kiteboarders, more than one can count on one's fingers and toes. So rad to watch these guys and gals rip. From there, the route continues south through Año Nuevo State Park and Davenport, California until you arrive in Santa Cruz, California, a vibrant city on the central California coast with a long wharf and eateries and shops that stretch into north Monterey Bay. A city that, to me, has also felt like something of a time capsule, reminiscent of a golden age in the California culture of yore where counter-counterculture ideas and socially liberal, alternative lifestyles reigned supreme (not that they still don't).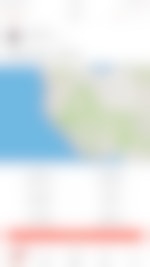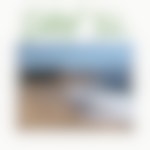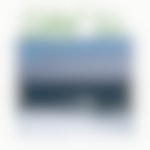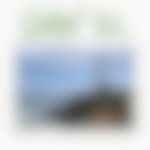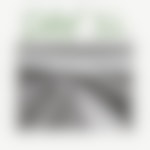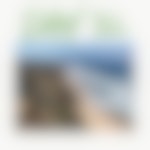 Day 33 - Santa Cruz, CA to Monterey, CA - 44 miles
From Santa Cruz, the ACA route ducks inland in order to circumnavigate Monterey Bay into the city of Monterey, California. Coastal views are scarce through Watsonville until you reach Sand City, California, the lesser known and equally beautiful (in my opinion) northerly neighbor of the titan of tourism that is Monterey, with its gift shops, seafood restaurants and bars in converted factories. Yes, they have a brewery. They also have a Best Western, but, alas, we did not stay there. Next time, no doubt. You know me.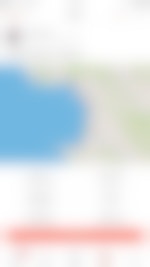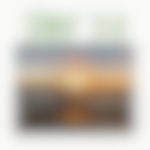 Day 34 - Monterey, CA to Big Sur, CA - 18 miles
After visiting the Monterey Bay Aquarium (again), which, to me, is more LeBron James than Lamar Odom in the sense that it lives up to almost all of the hype, I gave a very poor effort that landed me just north of Andrew Molera State Park in Big Sur, California on account of a self-induced and blistering hangover who's prime suspect goes only by the name of White Russian. But I didn't quit before passing through the famed Carmel-by-the-Sea, and my highlight for the day, Garrapata State Park, which offers diverse vegetation and views of its outstanding coastal headlands, with accessible trails running from ocean beaches into dense redwood groves. Sea lions, harbor seals and sea otters frequent the coastal waters and California gray whales pass close by during their yearly migration. It also offers the most discretely serene bench placement I've ever known, which, obviously, I stumbled upon during a restroom break while talking to crows. To honor my trash effort and reset the mental, I took another, and final, rest day, spending some time driving and hiking up and down the coast throughout Big Sur, and eating more cookies than you'll ever know.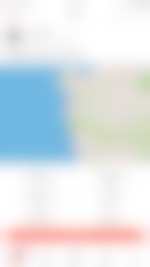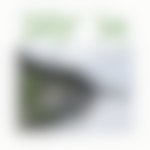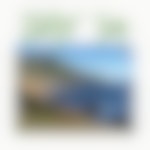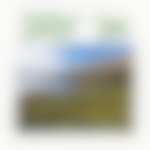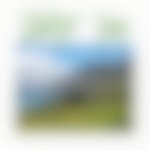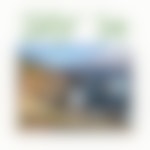 Day 35 - Big Sur, CA to Ragged Point, CA - 63 miles
I'll never forget the sign that precedes Big Sur as you travel from north to south on Highway 1: Winding Road, next 73 miles. It's scary accurate, too. Big Sur is a legend all its own, a rugged and mountainous section of the Central Coast of California between Carmel Highlands and San Simeon, California, where the Santa Lucia Mountains rise abruptly from the Pacific Ocean. Paraphrased from Wikipedia: frequently praised for its dramatic scenery, Big Sur has been called the 'longest and most scenic stretch of undeveloped coastline in the contiguous United States,' and 'one of the most beautiful coastlines anywhere in the world, mythic in reputation.' While that may not be true, it's hard to argue against. It's also hard to ride your bike through it, and was one of the few stretches of road where motoring passers by legitimately laughed at what lie ahead for a guy on two wheels. Note: In my opinion, Rocky Creek Bridge is just as cool, and way less crowded than Bixby Creek Bridge. The view from the turn out just north of Bixby, though, is pretty spectacular, if windy, should the clouds open up and allow you to look south with any visibility. After a few big ups, and some small downs into the southwest portions of Andrew Molera, there is a fairly relentless and unforgiving climb out of Big Sur. The ensuing downhill is both amazing and amazingly dangerous, and will drop you by McWay Falls, a requisite photo stop for most traveling through Julia Pfeiffer Burns State Park whilst hunting for postcard views. A few gorgeous scenes later, and I'd recommend a brief stop at Big Creek Cove Vista Point. A few more delicious scenes, and you'll pass through Lucia, California, beneath one of the coolest bridge structures I've ever seen engineered (I see you Caltrans), and Limekiln State Park. Just a bit further, I found myself totally enamored with Plaskett. After a short break there, I rode through Gorda, and was delightfully surprised by a good friend, total road warrior, and the first of several cycling buddies to accompany me along the way (plus an amazing crew of supporters that aren't scared of a few drinks and helped turn the energy up to an 11 at a time when I needed it...). He and I finished the day's final series of steep climbs (about 6 or 7 miles), taking us up above the clouds where, at long last, we looked down upon Ragged Point, shrouded in stratus mystery.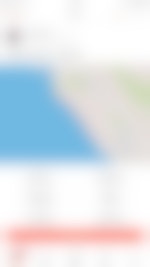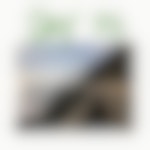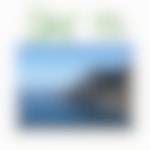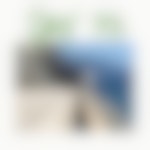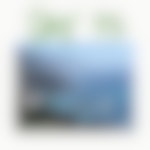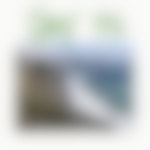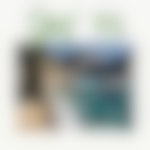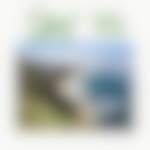 Day 36 - Ragged Point, CA to Morro Bay, CA - 43 miles
South of Ragged Point, the coastal terrain flattens substantially. At that point, I welcomed some smooth and level asphalt. And a stop at the Elephant Seal Vista Point, a colonized elephant seal rookery that spreads out over 6 miles, beginning just south of Point Piedras Blancas. It's kinda bonkers, to be honest. Both the size and number of these blubbery monsters will have you watching with your mouth half-open, and I'm not talking about all of the people that fill the parking lot and line the fences along the shore. Admittedly, though, they're interesting, too. The route continues south through Cambria and Cayucos, California, the latter of which is certainly the most attractively odd resort town within a few biscuit throws of Estero Bay. The route for the day ended in Morro Bay, California…at a brewery named for the prominent vertical elements that dominate the waterfront city's coastal skyline - Three Stacks and a Rock, which refer to Morro Rock, a 583-foot volcanic rock, and the three smokestacks that loom next door at the now-closed Morro Bay power plant formerly operated by Pacific Gas & Electric.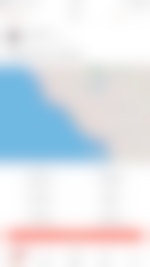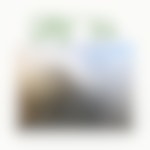 Day 37 - Morro Bay, CA to Pismo Beach, CA - 39 miles
Day 37's route from Morro Bay to Pismo Beach, California cuts southeast through San Luis Obispo, California, wherein its only touchpoints with the Pacific Ocean are at its beginning and endpoints. A majority of the ride travels through mostly unpopulated agricultural areas in San Luis Obispo County, and through the city of the same name, one whose historical development was heavily influenced by the expansion of the Spanish empire and its missions. The Oceano Campground at the south end of Pismo Beach was engulfed in brushfire flames, so we looked for a Best Western, and settled into forgettably nice hotel with nice views that was, unfortunately, not the Best Western.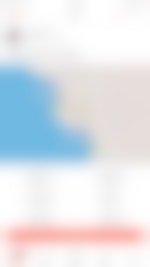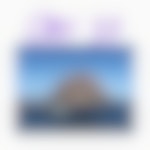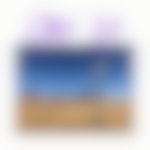 Day 38 - Pismo Beach, CA to Gaviota State Park Beach, CA - 66 miles
Much like Day 37, Day 38's route from Pismo Beach to Gaviota State Park Beach cut southeast, wherein its only touchpoints with the Pacific Ocean are at its beginning and endpoints. A majority of the ride travelled through mostly unpopulated agricultural areas and smaller towns in and around Guadalupe and Lompoc, California, before ending at the state park, which lies in a parking lot beneath a rail overpass with easy access to the beach.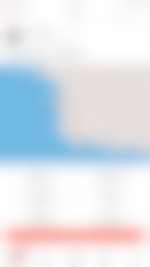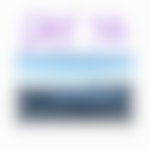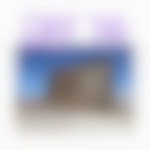 Day 39 - Gaviota State Park Beach, CA to Santa Barbara, CA - 36 miles
From Goleta, the route begins along US-101 until it integrates with the network of bike paths that allow students to freely move across the campus of University of California - Santa Barbara before dumping you out into downtown Santa Barbara, California via State Street.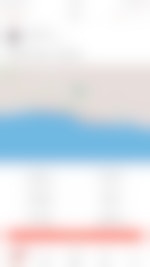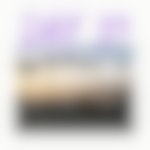 Day 40 - Santa Barbara, CA to Ventura, CA - 31 miles
Between Santa Barbara and Ventura, California, the route mostly utilizes surface streets and a designated bike path adjacent to US-101 through Carpinteria, California, and past the uniquely peculiar Mussel Shoals pier. The aforementioned bike path, though relatively short, is one of the best-manicured pedestrian-friendly thoroughfares along the entire Pacific coast, and connects you to roadways in north Ventura that link you with its waterfront.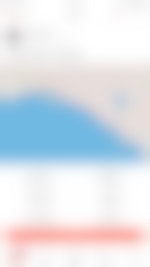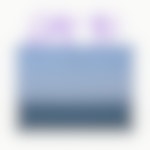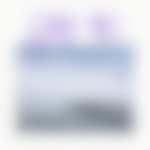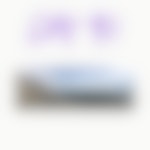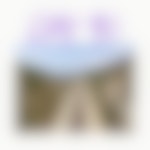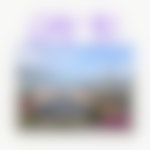 Day 41 - Ventura, CA to Santa Monica, CA - 60 miles
South of Ventura, the route leads you past Port Hueneme and Point Mugu, fringing the naval base until Point Mugu State Park, which is located in the Santa Monica Mountains and features five miles of ocean shoreline with rocky bluffs, sandy beaches, sand dunes, rugged hills and uplands, two major river canyons and wide grassy valleys dotted with sycamores, oaks and a few native walnuts. Thereafter, you'll ride along Highway 1 through Malibu and its '21-miles of scenic beauty,' touching Leo Carrillo State Park, El Matador State Beach, Point Dume, and the Malibu Pier, in that order, before a particularly dangerous stretch of roadway in South Malibu with heavy congestion and trophy homes, one that ultimately merges with a bike-friendly beach path at the north end of Will Rogers State Beach in the Pacific Palisades, California. From there, it's a short distance along the water until you reach the iconic Santa Monica Pier and its Ferris Wheel at Pacific Park, a sure sign that you've arrived in Los Angeles. For me, as an L.A. resident of nearly 10 years, a homecoming of sorts :) Call the fire department.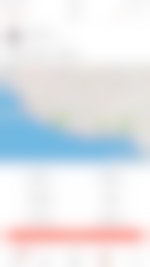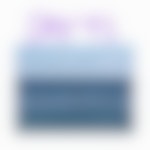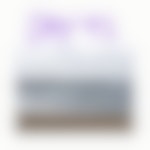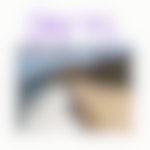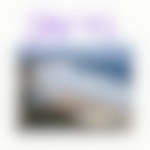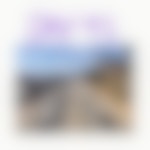 Day 42 - Santa Monica, CA to Long Beach, CA - 35 miles
Had the homies out in full force on this one, Forrest Gump style. The route stays on the beach path from Santa Monica through the culturally historic and always vibrant Venice Beach strand. After encircling Marina del Rey, California on the designated path, you'll ride through El Segundo, Manhattan Beach, Hermosa Beach, and Redondo Beach, California, which, together, form Los Angeles's South Bay communities. From Redondo, the route travels east, utilizing surface streets in Torrance and Hawthorne, California, until it connects with the Los Angeles River Bike Path, which, as named, follows the Los Angeles River, which is actually a flood control channel that was designed and engineered by the U.S. Army Corps or Engineers in the late 1920's. From there, it's a straight shot south Long Beach's waterfront, where you will confront a splendid conundrum that is Chili's being located right next door to Outback after taking pictures of the Queen Mary, a retired, transatlantic ocean liner that has since been converted into a hotel and is listed on the National Register of Historic Places. On this day, for the first(ish) and only time, I fell off my bike. Hard.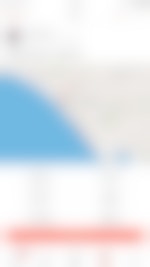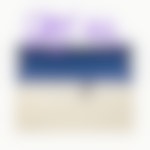 Day 43 - Long Beach, CA to Laguna Beach, CA - 30 miles
More homies out to to ride along, support the cause, and donate adult beverages for a bearded warrior of great thirsts who has traded his sunscreen for malt liquor and tequila. From Long Beach, California, the ride travels along a waterside beach path until it meanders around Ballast Point, and for those of you like me/us, meanders directly into the Ballast Point Brewery, where the Soup of the Day is beer. A few pints later, and you'll sniff out Highway 1 temporarily in Seal Beach before rejoining the beach path north of Huntington Beach, California, an archetype of California's beach and surf culture. You might have another drink, you might not, before hopping back onto Highway 1 through Newport Beach, California, crossing Newport Bay into Corona del Mar, California before riding past Crystal Cove State Park into Laguna Beach, California. Crystal Cove is Orange County's largest example of open space and natural seashore, encompassing approximately 3.2 miles of Pacific coastline and inland chaparral canyons.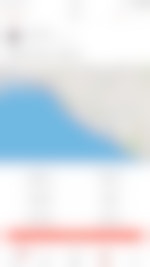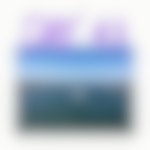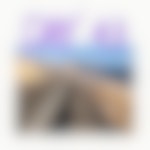 Day 44 - Laguna Beach, CA to Carlsbad, CA - 42 miles
Again, more homies. God bless the homies. If you want to go fast, go alone. If you want to go far, go with the homies. The ride follows Highway 1 through Laguna Beach into residential areas of Dana Point, California before the approach to and through Capistrano Beach, California, where things quiet down for a bit. The route actually directs you through Camp Pendleton, the major West Coast base of the United States Marine Corps. However, because I am not smart and also not prepared, we were unable to traverse the military grounds, seeing as, though pedestrian access via bicycle is permitted, it requires pre-approval and the proper identification. So we illegally rode on the shoulder of I-5 into Oceanside, where we linked back up with the beachside bike path before riding into downtown Carlsbad, California.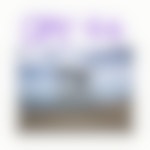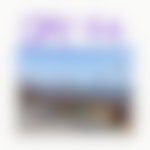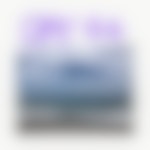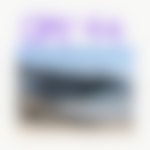 Day 45 - Carlsbad, CA to USA/Mexico Border - 62 miles
The 10th round. Also, more homies. Also, ferry day. The route from Carlsbad follows the water-adjacent US-101 into Encinitas, California and through Del Mar, California before you tackle the last proper, sustained climb up and around Torrey Pines and reconnect with some pretty views as you duck through commercial and residential areas of La Jolla, California. From La Jolla, you'll stay east of Mission Bay, riding past the San Diego airport and Waterfront Park into downtown San Diego, California. There, the Ferry will take you across the San Diego Bay and drop you in Coronado, California before the home stretch, just under 20 miles or so north of the USA-Mexico border. We might have spent a little more time enjoying the victory lap, but, because we were losing daylight, the ride through Coronado and into Imperial Beach, California along SR-75/Silver Strand Boulevard turned into an all out warsprint. We made it into Border Field State Park via Hollister Street, arriving at the southwest corner of the United States in International Friendship Park, which is probably my second favorite piece of site nomenclature along the route behind the world famous and ever elusive Mt. Confusion. At the border, I dropped my bike, collapsed, and wept. Hard. Actual blood, actual sweat, actual tears. 2,000 miles and 100,000 feet of climbing over 45 days. I won't soon forget watching the sun go down in a place where a wire fence separates a vibrant and lively patch of Northwest Tijuana beach littered with Mexican beachgoers, some of whom lean upon the metal posts we call a border looking north longingly into the Land of the Free, from a deserted stretch of American sand backdropped by a distantly hazy San Diego skyline.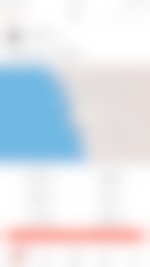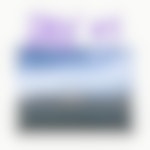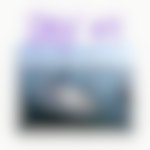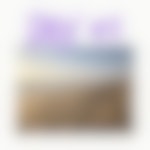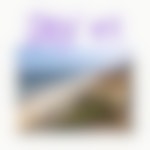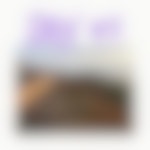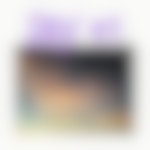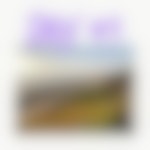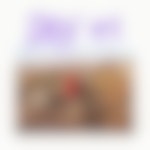 I'm so impossibly thankful to everyone that helped make this journey possible, especially my brave and loving mother, who had not camped a day in her life before this. In reading, I hope you were able to pick up some sort of helpful morsel as you plan your own adventures. As mentioned, though I could probably write a travel novel or thoroughly detailed route guide, I tried to keep things somewhat short and tidy here so as to not overwhelm y'all. Should you have the opportunity to ride this majestic route, even if it's just a portion of it, take that opportunity. It changed my life. And I realize there are a lot of unturned stones here, so if you have any questions relating to equipment, packing, logistics, general wayfinding, whatever, feel free to reach out to me anytime. And, remember, the link to donate to Cycle for the Future, (raising money for education for the trafficked children supported by the Touch A Life Foundation) is still open :) Thank you, and ta-ta for now!
We want to acknowledge and thank the past, present, and future generations of all Native Nations and Indigenous Peoples whose ancestral lands we travel, explore, and play on. Always practice Leave No Trace ethics on your adventures and follow local regulations. Please explore responsibly!
Do you love the outdoors?
Yep, us too. That's why we send you the best local adventures, stories, and expert advice, right to your inbox.