Mud will eventually wash off, but experience won't.
I remember one day I went to a bay beach only to find that I had come at low tide. Instead of the water I was used to, I found an expanse of mudflats. I briefly thought about going home because I didn't want to get muddy. However, I reluctantly decided to stay and explore. After slipping off my socks and shoes, I rolled up my leggings and tentatively stepped into the mud. The cold goo squished between my toes, and I paused to debate whether I really wanted to do this. Then I decided to just embrace the mud, accept the fact that I was going to get dirty, and go all in.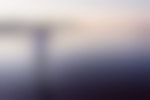 I kept walking, but faster this time, the mud rising to my knees. Pretty soon I was laughing and splashing through the mudflats that now seemed rather inviting. The sun began to set, and the mud sparkled as it caught the rays of light stretching across the bay. I finally waded to where the mud met the water at the low tide line, and a giant flock of shorebirds swooped in front of me. As the sun continued to set, the sky turned a deep, psychedelic shade of purple that was mirrored in the mud around me. For a few moments, I just stood in awe, in the middle of a giant purple mud flat, covered in dirt, sand, and salt. My muscles were tired from wading through the mud, and my hair was a mess, yet I couldn't have been happier.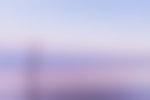 Moments like this don't happen unless you are willing to embrace the mud. If I had been too concerned about getting a little muddy that night, I wouldn't know what it feels like to stand in the middle of a mudflat and watch the sunset light up the mud with a rainbow of purples. If I wasn't willing to jump in the ocean because I would get covered in salt and sand, I would never know how much I love swimming in the waves. If I wasn't willing to move to a new state where I knew no one, I wouldn't have discovered what an amazing place Delaware is.
Mud isn't always easy; it's sticky, messy, and can push you out of your comfort zone. But it's worth it. Because once you embrace the fact that you are going to get a little dirty, a little sweaty, a little uncomfortable, it becomes so much easier to go all in and to fully experience the opportunity in front of you.
In the end, mud will eventually wash off, but the experience won't.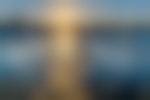 Published: July 24, 2017
Storyteller
Abby ShepardStoryteller
Advocating outdoor adventure and chasing sunsets, all with a serious case of wanderlust.
Follow
Please respect the places you find on The Outbound.
Always practice Leave No Trace ethics on your adventures. Be aware of local regulations and don't damage these amazing places for the sake of a photograph.

Climbing in 18-Degree Weather to Shoot the Sunrise
Vantage, Washington
One of the things that I love about photography is how the quality of light can make or break a photo. When shooting outdoors it is those early hours in the morning that I love the most.
6 Reasons Why You Should Use a Telephoto Lens for Landscape Photography
When most people start out taking landscape photos, they think they need to get a wide angle lens in order to capture the whole landscape. When I bought my first DSLR, I was one of those people.