Cascade Concrete Convoy: Sometimes an Abandoned Gravel Parking Lot is Paradise
Words by Patrick McCarthy and photography by Mike Yoshida
By: 686 + Save to a List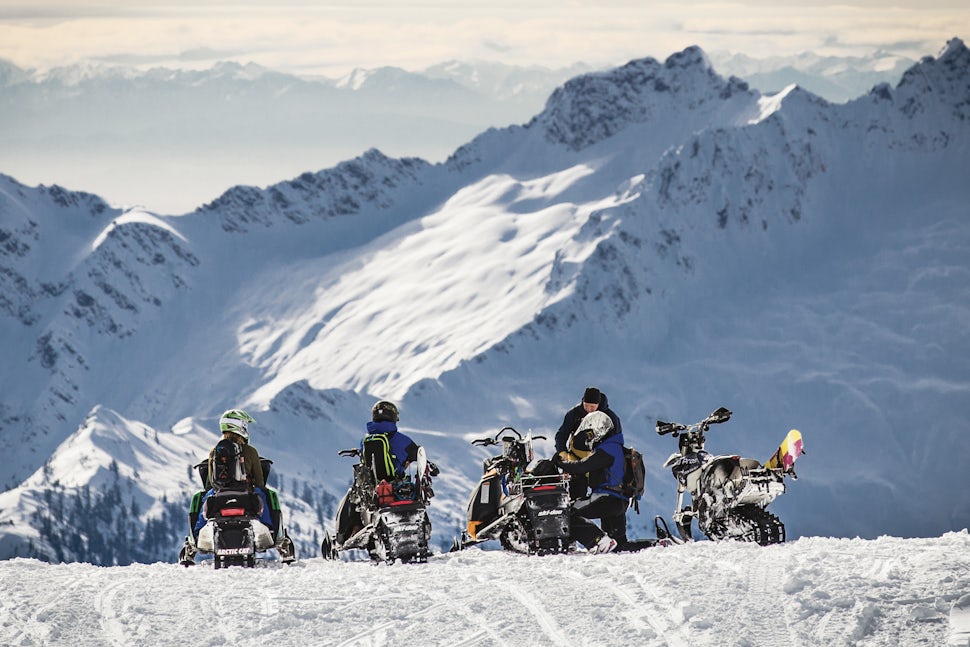 Last season I decided to rent an R.V., gather a handful GLCR advocates and spend a week living off the grid field-testing the 686 GLCR line of jackets and pants. We knew the product spoke for itself but this proved an excellent opportunity to really put it through its paces as well as create a different type of adventure for ourselves. The crew consisted of professional snowboarder Matt Belzile, Steven's Pass local Matt Wainhouse, MoPro's Snowmobile Racks owner and sled enthusiast Dave Tomessen, filmer and backcountry expert Liam Gallagher and photographer Mike Yoshida. Our home was to be our 30 foot R.V. as well as tents and while the location was loosely planned. The actual days and nights would be spent following the snow. We all summoned on an abandoned parking lot in the middle of nowhere in Washington, one my favorite places on earth, and the week began. Conditions in the middle of winter are always interesting, but we lucked out and were greeted by a bunch of fresh snow and perfect weather for the entire trip.
"Patrick McCarthy's been telling me aboutthe zones around Mt. Baker for years and healways said they were good, and I believedhim. But it's actually insane how good it was" – Matt Belzile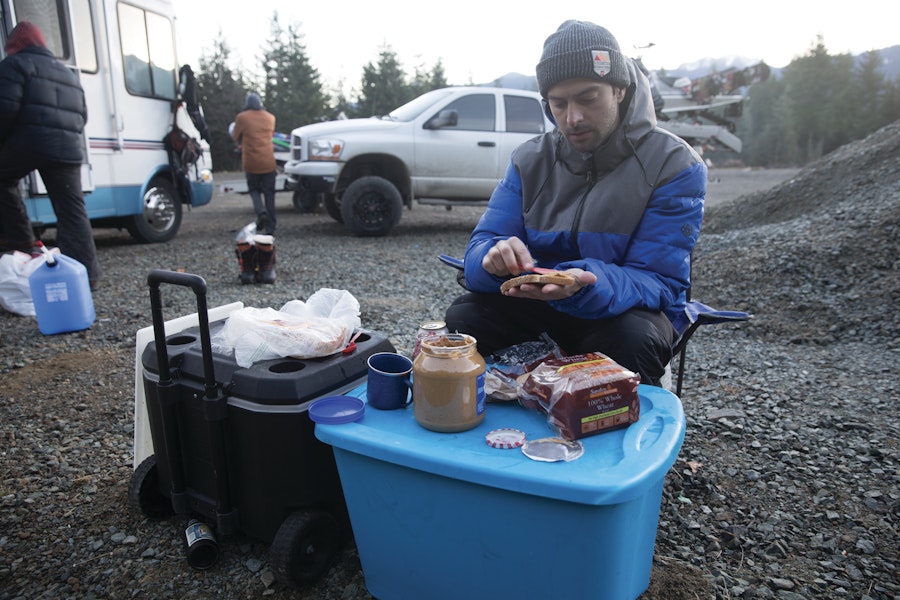 Matt Belzile hits the peanut butter and jelly station and keeps the crew on a tight budget.
The first day we went out and tested the snow quality and stability. Everything felt solid so we started by riding some simple spine lines in the sun. From the very beginning to the end, the trip was all time. Sledding together with the crew was awesome and exploring the terrain was easy. This crew moved fast in the backcountry and everyone was humble and helpful. Matt Belzile stood out, playing with the terrain like it was his private park, spinning and popping effortlessly off every natural feature he could find. In the evenings we would all gather around the R.V. and tell stories, start fires, cook whatever food we had and enjoy a couple Rain Doggies (Rainier Beer) laughing that this was what we were here to do (work)! It seems we all chose our "professions" extremely well. At the end of each night we all gathered in the R.V. except Dave who slept outside on the rocks in the freezing cold.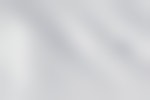 Matt Wainhouse lays into a early morning warm up run. "As you get older, life seems to accelerate,especially when work and relationships becomemore important. This trip was a perfectway to escape the accelerators, and todetach from all the distractions in life thatcan pull you away from the simplicity of living.The funny thing is, this was a "work"trip, but it was essentially a good time hangingout with great people. Thank you 686,and all the individuals that contributed toour adventure!" – Mike Yoshida (Photo editorSnowboarder Magazine)
We hit some amazing monster jumps and dropped some big cliffs but the highlight of the trip was the the Canadian vs. American Saw Challenge. One night around the fire male egos were brewing. So we decided to get a log and see who could cut it the fastest with this little hand saw we used to flip the bacon for each morning's breakfast. Matt Belzile, hailing from Canada, took an early lead with his time but big Dave Tomassen from MoPro's was not one to back down from a challenge. He started cutting the log like a bat out of hell and the blade just disintegrated. Literally, it just vanished. It was hilarious and definitely our favorite part of the week.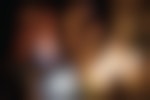 The evening fire, rain doggies (Rainer Beer) get crushed and male egos collide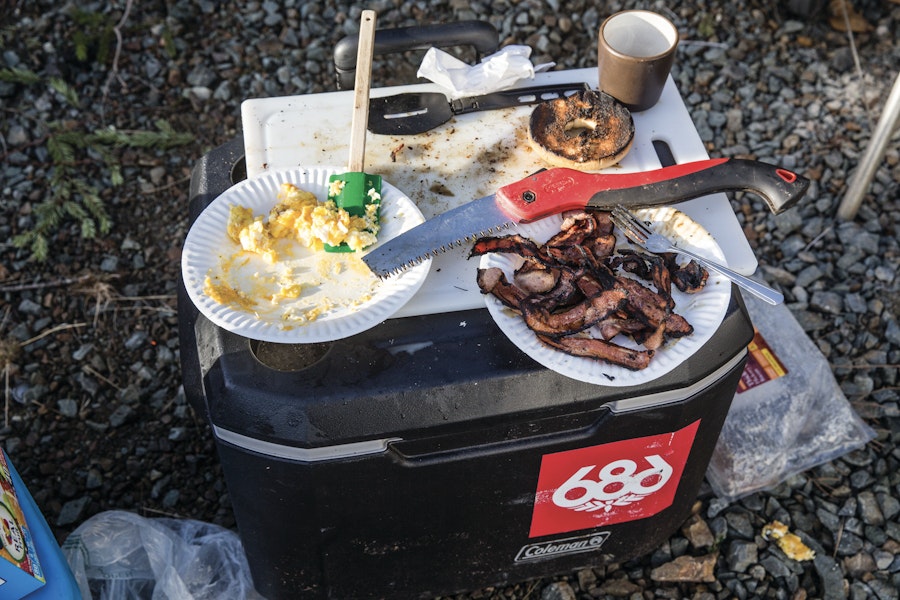 The infamous saw and some bacon. "We had a wood sawing contest. I lost pretty bad. As a Canadian, I feel like I let my country down."- Matt Belzile "30" of new snow and blower powder turnsin the moonlight at midnight rang the bell, itwas going to pop off all week" – Dave Tomassen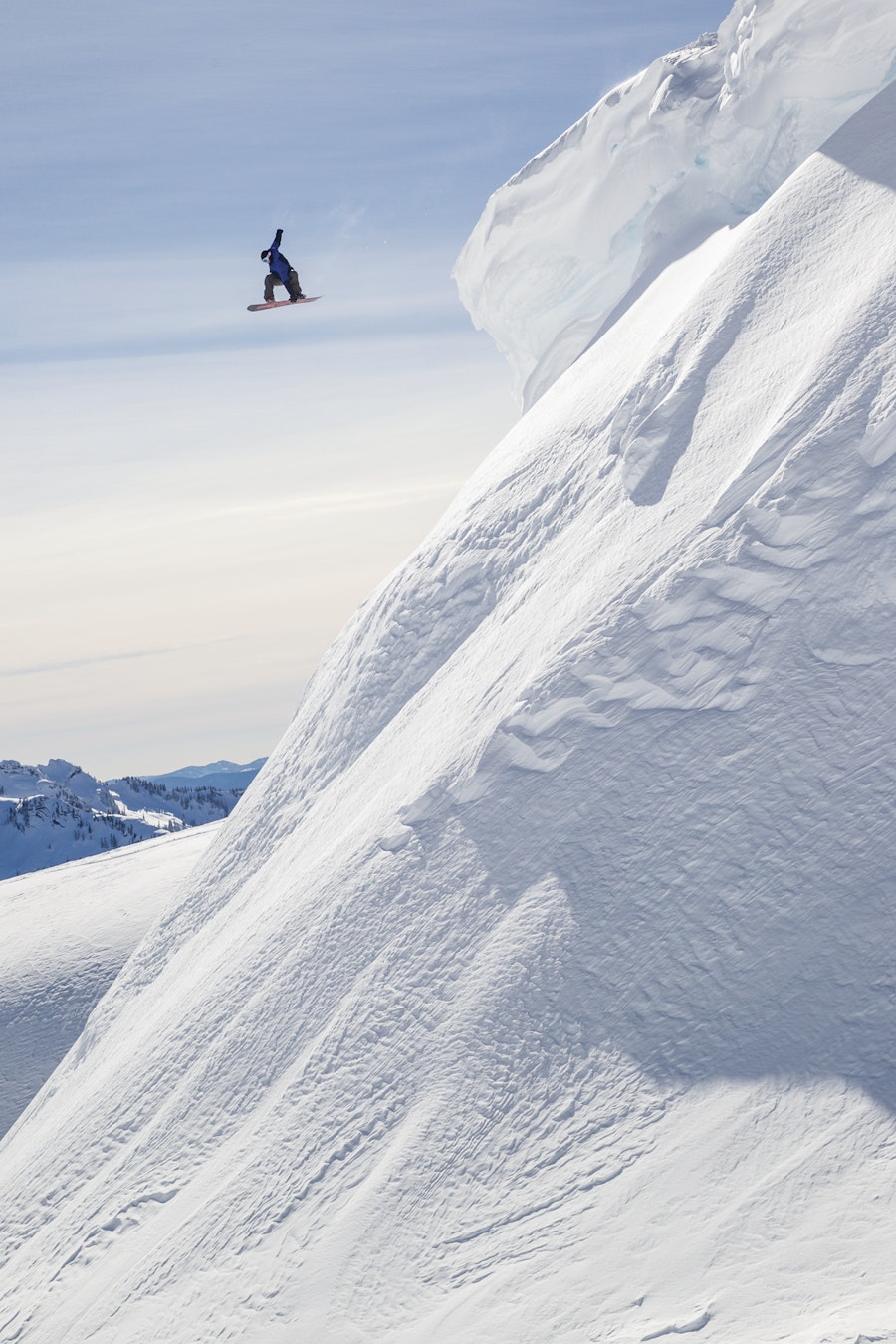 Matt Wainhouse doing Stevens Pass proud with this monster air. "I love my job and work hard to be as authenticas possible. This trip is what snowboardingis all about in my eyes. A smallcrew in an insane remote zone and epic conditionswe all dream of."
– Patrick McCarthy, 686 Team Manager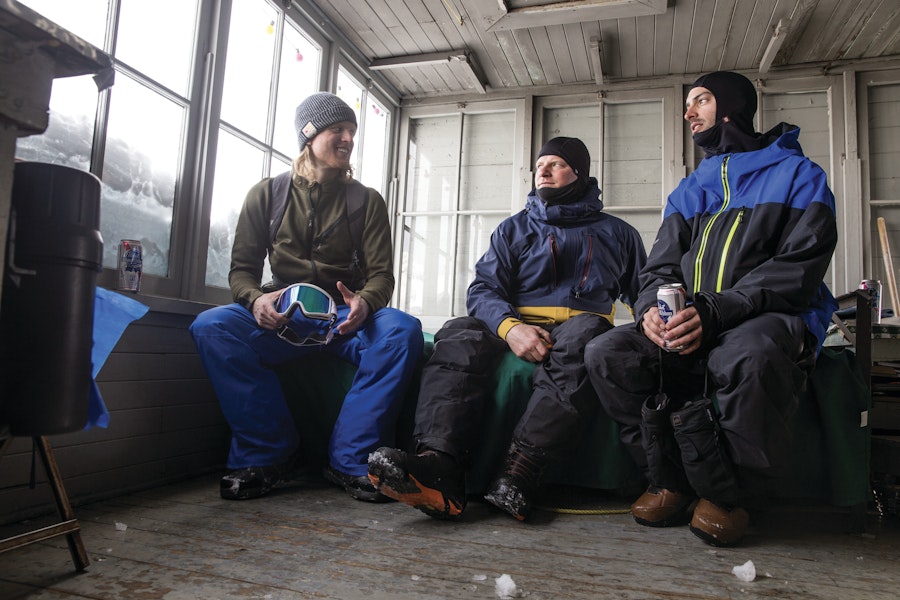 Matt Wainhouse, Matt Belzile, and Patrick McCarthy take a break in a fire lookout cabin on one of those peaks.
These trips are what make me love snowboarding and exploration. Not for the snowboard park littered with banners and a sound system bumping Katy Perry, but for quiet times in the mountains with a couple friends. Of all the trips I did last season, this was my favorite. It was just a couple of solid guys parked in an abandoned lot in the middle of nowhere with epic snowboarding waiting up the trailhead.
"An endless supply of beer, food and things tosnowboard on"– Matt Belzile
As we packed up the R.V. it was bittersweet, but our bodies were beat down and it was time to move onto the next adventure. It felt good knowing that the GLCR line had passed all tests, far away from Katy Perry and any hint of groomed terrain or standard shelter.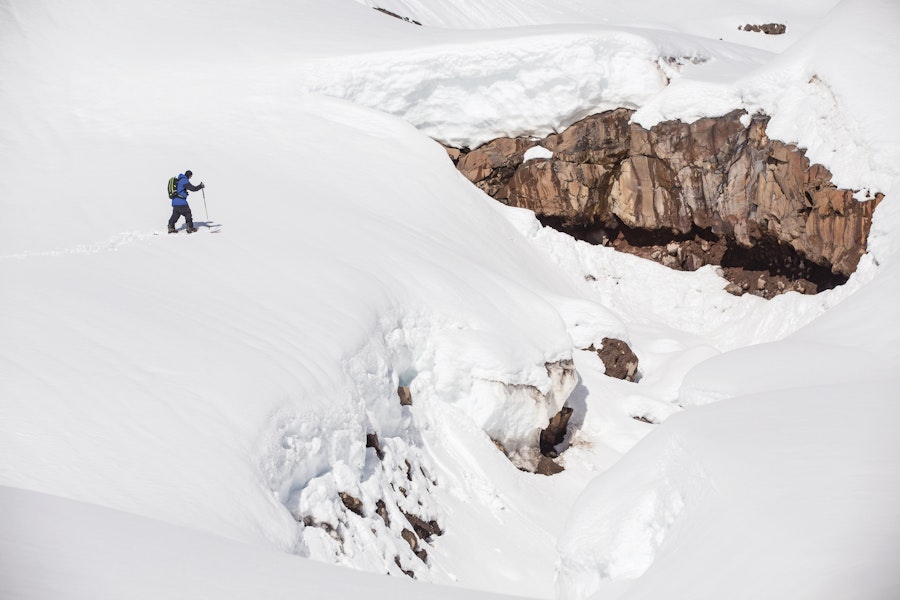 Snow mobiles can only get you so far, Matt Belzile splitboards into the zone.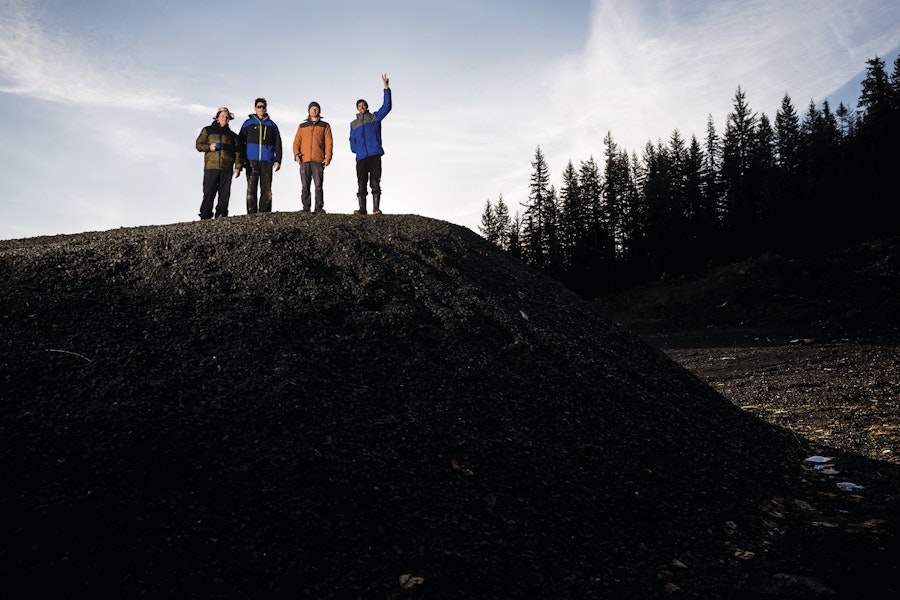 Sunrises and coffee on top of the gravel pit.
We want to acknowledge and thank the past, present, and future generations of all Native Nations and Indigenous Peoples whose ancestral lands we travel, explore, and play on. Always practice Leave No Trace ethics on your adventures and follow local regulations. Please explore responsibly!
Do you love the outdoors?
Yep, us too. That's why we send you the best local adventures, stories, and expert advice, right to your inbox.