Rafting The Chilko: An Expedition Leader's Story (III)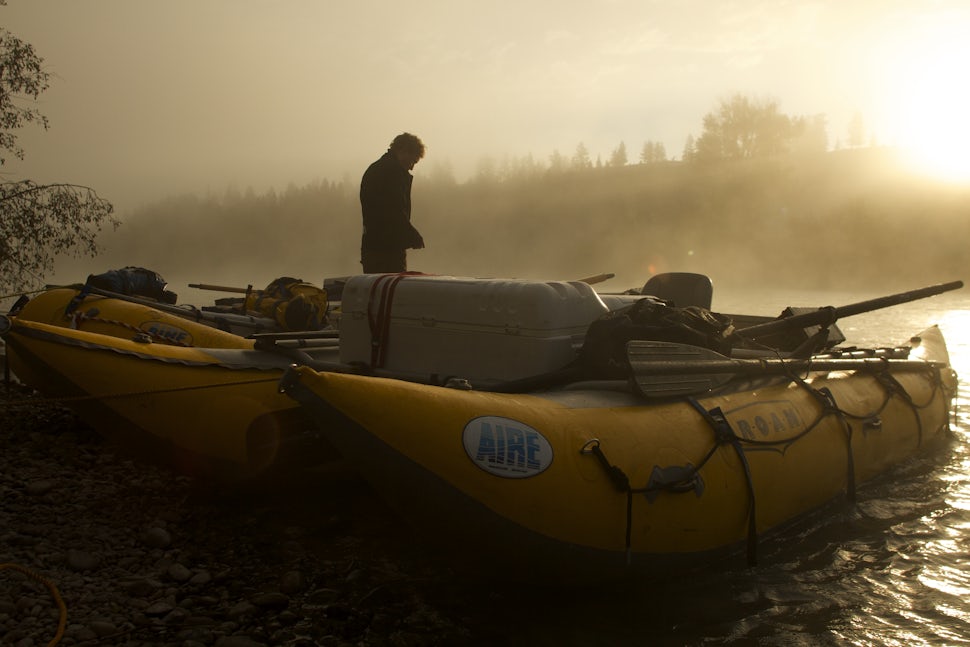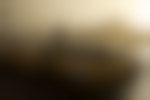 Photo: Daniel Bullock

Tom Wells is a professional whitewater rafting guide. Here, he shares a story of a recent rafting trip on the Chilko River in British Columbia (this is part three; check out parts one and two).
The rope in my hands was of lightweight polypropylene, designed for throwing at a swimmer and yelling at them about. It was not designed to feed through a mechanical advantage system and unwrap an 18-foot expedition rig plastered under forces incomprehensible. But that's what we were counting on this rope to do.
With the 'z-drag' rope system, the four of us had the strength of twelve. We heaved in time. The rope drew taut, the pulley spun, and the raft didn't budge. I sensed the rope was about to snap, or dislodge from the raft and fling back into our faces. Instead, it slipped through the system. The rope was too narrow.
Take two. We uncoiled the thicker, heavier climbing-grade rope from the wrap kit. Chuck tied another lump-knot in the end, and threw it at the raft. The palaeolithic technique. To my repeated amazement, he snagged the raft. With the loose end of a rope. For the second time! I could have thrown that rope a thousand times, and it would have bounced one-thousand-and-one. But there was no time to ponder the odds. We ran the heavy rope through the z-drag system and heaved on three, heaved on three. Surely the raft had no choice but to move toward us...What was going on? The rope was obeying the laws of physics, running toward us through the system. But the raft would have none of it. Just hung there like chewing gum in a high school locker. Apparently we had a dynamic climbing rope on our hands, designed to stretch to 140% of its original length. So there we were, four of us tripled in strength by mechanical advantage, hauling on a rope stretching like a giant achilles tendon, anchored to the raft by some unseen fluke of friction. At any moment, the rope could pull free and sling toward us, at which time that little knot-ball would need to be surgically removed from someone's eye socket.
The rope stretched to capacity, and the raft budged. Can't stop now, boys. This could actually work. We reefed the rope another three feet, and the raft moved an inch. One, two, three! One, two, three! Slowly and by no means surely, the big red jellyfish inched toward us. In a slow-motion cartwheel, it came free from the boulder, and flipped upside down in the current. There was not a breath of relief or celebration before both ropes slipped from the raft, and the rig floated off downstream. Our two ropes swung in to shore at our feet, trailing downstream. Okay. What now? Chuck jumped into the river, and was gone again. I was left with three paddlers and a jungle of melted ropes, webbing, and extraction equipment still scorching hot.
Tattered duffel-bag in tow, I led the paddlers on another jolly bushwhack, this time downstream. Back to the one remaining upright raft, where Chuck awaited with the paddlers. There was a consolation applause, for the liberated raft was long gone, and was presently ghost-boating Lava Canyon upside down. I waded into the cool-water eddy to quell the sauna building in my river gear.
The only way into the future was downstream. But my raft was rigged to take only five total. One paddler in each quadrant, plus a guide in the centre, between the oars. Every other square inch was packed with coolers, drybags, ammo cans, and the endless miscellany of riverside decadence. We were ten.
Strapped to the bow of my raft was a rolled-up piece of rubber. A "ducky," a goofy inflatable kayak. Capacity: 1 paddler.We unrolled the solo craft and brought it to life with a hand-pump. I dug for my 'shorty', a short-sleeved splash guard, and assembled a plastic, toy-like kayak paddle. I was to run 'lead safety' in the ducky, whilst retrieving any lost equipment I could get to. If we found the other raft, we'd try to stop... but we both knew that in Lava Canyon, this would likely be impossible. Chuck took the helm on my raft, and squeezed two paddlers into each quadrant. Double crew, plus a steel expedition frame and equipment. Heaviest rig I'd ever seen...
Read the rest of Tom's Chilko adventures here.
We want to acknowledge and thank the past, present, and future generations of all Native Nations and Indigenous Peoples whose ancestral lands we travel, explore, and play on. Always practice Leave No Trace ethics on your adventures and follow local regulations. Please explore responsibly!
Do you love the outdoors?
Yep, us too. That's why we send you the best local adventures, stories, and expert advice, right to your inbox.