Forest Hideaway
Palmerton, Pennsylvania
Come hide away at our secluded campsite!
Campsite with a great view from the edge of the forest, secluded from the outside world.

During the day, take time to swim in the pond located on the property and gaze at the open skies at nightfall. There is plenty of room to roam and it is only a short distance from nearby towns like Palmerton, Blue Mountain Resort, and Jim Thorpe.

There are endless restaurants and hiking/recreational areas nearby! Within a 5 minute drive you will find Palmerton's Pizza, Joe's Place, Riverwalck Saloon, and more! The Appalachian Trail and Blue Mountain Loop are only a 10 minute drive away. Head to Heckman Orchards about 25 minutes away for award winning fruits & vegetables.


Nearby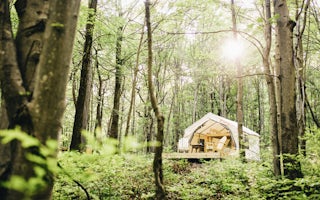 Lehighton, Pennsylvania
Breaking News: The antique TRAINS are back in Jim Thorpe beginning Aug. 14th. Go to their website to get reserve tickets and more info. ...
From $145/night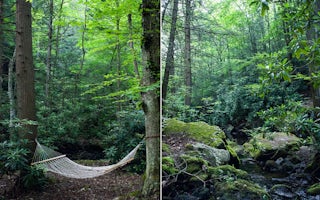 Jim Thorpe, Pennsylvania
Drive into your campsite immediately you will hear the sounds of a babbling creek, by giant rhododendrons under magnificent hemlocks and ...
From $175/night
Kunkletown, Pennsylvania
Less than 2 hours from NYC and Philadelphia, plan your getaway at this private campsite right next to a stream for your enjoyment. Nothin...
From $135/night
See more