Keep a few camping tricks up your sleeve.
The weather is warm and the nights are cool. Summer is the perfect time to head out to the wilderness and trek across its rugged landscape for a few days. While camping today is no longer a grueling adventure that had a fifty-fifty chance of leaving you stranded without food and water, it is still very removed from any semblance of our daily ease of living without appliances and technology. Luckily, even such a removed experience can be made easier by using these five awesome hacks.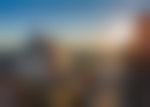 Photo: Christin Healey
1. Easy Coffee
If you are like the average person, you like to start your day with a cup of caffeine. While camping, the extra space needed to carry either a can or larger sack plus a scoop as well as some sort of filter is just impractical and a waste of weight. For those with floss or string, coffee filters and ground coffee, simply place a scoop of coffee in the center of the filter. Then, take the floss or string and tie the top shut. When you are ready for coffee, drop it in some hot water and let it steep. Voila! Instant coffee. If that still seems like too much work, invest in ready brew packets. They work just like hot chocolate in that all you need to do is add hot water to the mixture.
2. Igniting Doritos
Is the ground wet? Or worse yet, is there no kindling to be found? I dare say this has been an issue with all campers at some point or another, and there is little to be done in such a situation. However, with the power of Doritos, this can be changed. Surprisingly enough, Doritos have so much grease and oil that they burn steadily and ignite easily, making them a great and cheap way to get a fire started. If you enjoy eating them, be sure to grab a full sized bag but if you just need it for fuel, fun-sized packs will do just as well. Just be careful because even if you have fire resistant clothing, Doritos produce mighty flames.
3. Boosting Your Service  
We live in a day where being completely away from technology may be a preference, but it does not have to be a necessity. We live in a day of boosted LTE signals and VSAT internet access. If don't have the money to invest in i-Direct or portable internet services, there any many different types of apps or softwares that are easily downloaded to your phone that make your signal much stronger. So in the event someone gets injured or sick, its crucial you at least have the option of getting help.

Photo: Matthew Eaton
4. Campsite Kitchen 
If you are staying in one location for an extended period of time, chances are you will be using your cookware often enough that it would be a hassle to not have it easily accessible. Assuming you are camping in a wooded area, you can repurpose on old belt to do just that. Simply find one and something that can be used as a metal hook. Securely fasten the best around a tree and then hang the kitchenware from it using the metal hook. The rough bark of the tree gives the belt a great surface to hold on to and the hanging pots, pans and mugs will make cooking that much easier.
5. Microfiber Towels
Used by swimmers, these towels are small, super absorbent and dry astonishingly quickly. They are great for campers as they take up much less space than a bath towel. Because of how fast they dry, they are also preferred because it runs you less risk of growing mold as you trek across the landscape. Many also come with convenient snaps and baggies for easy storage and portability.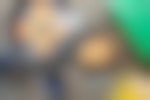 Photo: Nat and Cody Gantz
6. Portable Pancakes
Making pancakes at home is messy enough, inevitably coating your kitchen in a fine mist and your counters in a sticky substance. Aside from not needing to bring measuring cups, packing a mixing bowl is inconvenient. To avoid all this while still enjoying a delicious morning meal, get a hold of one or a few containers that shut securely. Create your pancake mixture at home without the eggs and water and pour that into the containers. Close them up and add a label to remind you it is a pancake mix and it needs you to add however many eggs and however much water. When you are ready to eat it, simply add the remaining two ingredients at the campsite, shake and pour.
Published: June 28, 2016
Please respect the places you find on The Outbound Collective.
Always practice Leave No Trace ethics on your adventures. Be aware of local regulations and don't damage these amazing places for the sake of a photograph. Learn More
Do you love the outdoors?
Yep, us too. That's why we send you the best local adventures, stories, and expert advice, right to your inbox.