Defining Outdoor Enthusiast Personality Types
Being an avid outdoor enthusiasts and spending time in a variety of environments I've come to know many personalities amidst my journeys. This is all part of the fun...meeting people with different backgrounds, varied ability levels, and goals for being outside. This dynamic is becoming increasingly more interesting as the "trendiness" of the outdoor industry is booming. 
Here are some of the personalities I've found over the years: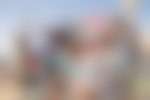 1. THE SILENT CRUSHER
These people are basically superhuman. Constantly accomplishing notable objectives and being annoyingly humble about it. They probably have a 9-5 big boy/girl job and still crush harder than I could if I was unemployed and trained constantly. Or they live in southwestern Colorado. When you introduce them to peers and attempt to shine the spotlight on them they are likely to turn the brightest shade of red. These people are likely to avoid social gatherings unless coaxed with beer and folk music. 
2. THE NOT-SO-SILENT CRUSHER
Everyone knows one. These are the people that have talent, and they know it. They are always right so there is really no point in arguing it. It's like the teachers pet in grade school who you just wanted hit in the back of the head with spitballs all day. But then they gave you the answers to the homework so can't totally hate on them.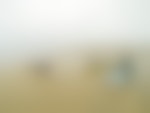 3. OFF THE COUCHERS

These are the people that God naturally gifted in physical activity with little to no effort on their part. They are able to up and run 15 miles and follow that with a box of girl scout cookies, and climb 5.10d for a warm up. UGH.
4. LIFESTYLERS
Going for that Instagram gold. Now, we are all guilty of this as social media is a deep dark hole of facades...but the lifestylers are at the extreme end of this spectrum. They are all about looking the part. You have to watch out for these ones as they can get you into trouble. Their social feed looks awesome and you get really psyched to get out with them until you actually do. At that point all credibility goes out the window. They are likely to have all of the top of the line gear that is brand new, and not really know how to use any it.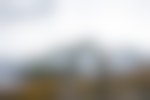 5. CASUALS
These are the people who get out for no one but themselves. They aren't the best but they also aren't the worst. The point is that they do these things because they love it. They don't have a competitive bone in their body. The casuals aren't out there to prove anything, it's just a matter of sanity for them. They enjoy the occasional suffer fest but they also have a strong understanding of their comfort zone and aren't mad if that stay within that. They only drink craft beer.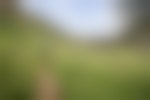 6. SEEKERS
These people are PSYCHED! They likely come with little to no experience but they are incredibly eager to learn. Seekers most likely are from the midwest or places without mountainous terrain. Therefore when they reach the rockies...they want to unleash the kracken. They have no ego, only ambition. Seekers look for every learning opportunity they can get their hands on with no expectations. They often times look and act like gapers but they are too awesome to not have along as they keep the stoke high and everyone laughing.
7. NERVOUS NANCYS
And no I'm not talking about your mum. Nervous nancy's have great potential, they are just extremely timid to explore this. It takes a particular person who they feel totally comfortable with the help them break out...but when do it's so rewarding and they are hooked.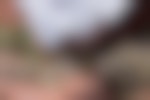 As humorous as it sometimes is, understanding these personality types can be vitally important when it comes to choosing partners and the people you trust to get out with. Know how to spot who you are dealing with, and choose the adventure accordingly. This is also crucial in maintaining a strong team dynamic because everyone's goals are different for being out there and it's important to understand where the other is coming from.

Published: June 13, 2017
Please respect the places you find on The Outbound Collective.
Always practice Leave No Trace ethics on your adventures. Be aware of local regulations and don't damage these amazing places for the sake of a photograph. Learn More
Do you love the outdoors?
Yep, us too. That's why we send you the best local adventures, stories, and expert advice, right to your inbox.