For the twenty somethings who haven't been to Washington State, here was my first go at it.
July 29 - August 7, 2016

Leave your rent check for the roomies. Final proofread on marketing paper. Respond to emails before the morning. Send photo invoice. Don't forget to pack chapstick. Final load of laundry. Send debrief. Three more hours of work. Sharpen crampons. 7am flight.
READY. SET. GO.
I'm still awaiting the day that preparing for trips will be a part of the process that I look forward to again. As for now they consist of endless checklists and making each free second in my day count. It's seemingly the most frustrating part of the process. Then, the moment my feet hit the dirt all of those stresses fade to black...and once again i'm finally present. No matter how much I have going on in life, somehow I have always made time for what's important...adventure, and new experiences. 
This trip is especially unique for me as it's my first time to Washington, and more importantly my first time mountaineering on real glacial terrain. My boss Monique and I planned this trip about 5 months in advance with the initial intent of exploring Boston Basin and Forbidden Peak specifically. A week before we left we made a last minute decision to change up our itinerary and make the most of our time. We talked about keeping some destinations in the North Cascades then possibly tagging Mt. Baker as well. After putting some thought into it I posed the question...
"WHY NOT RAINIER?"
My boss simply gave me the biggest smile...she didn't need to say anything. The decision was made. We spent the remaining months practicing glacial rescue, self arrest, anchor building, and traveling on a rope team. For me this was new territory, for Monique, she was getting back to her happy place. I quickly transformed myself from a skier to a mountaineer in preparation for this trip. There had always been so much hype surrounding this particular volcano, so I was anxious to see her for myself. And boy did she deliver. I'll never forget flying into Seattle and seeing Mt. Adams in the distance thinking that was Rainier. I thought to myself "oh that's pretty cool." Then moments later I peered up from my book to see Rainier consume the entire window. My jaw dropped and my heart sank to my feet. I looked at Monique and she started laughing at me. "Alright, now we're talking."

Camp Muir - Base Camp
Sunday July 31, 2016
Elevation: 10,188FT
We hit the trail by 8am from Paradise after obtaining our permits. We navigated through the misty meadows completely consumed by wild flowers. It was refreshing to feel completely vulnerable and awestruck by my surroundings of this new environment. I really did feel like I was in a dream with Rainier peeking around every sight line. She was so massive that you had to literally peer up at her. I'm used to living around 5,000ft so the scale of our mountains are much different. Rainier comes from nothing straight to clouds, creating her own weather. We trekked for 4 miles gaining just under 5,000ft of elevation. Upon our arrival to a bustling Camp Muir we quickly set up camp, made some dinner, then headed for bed around 3:30pm. Conditions couldn't have been better, not a lick of wind or a cloud in the sky. I felt quite spoiled as I know this experience can be quite the opposite for most people. I quickly dozed off praying for a seamless success come morning.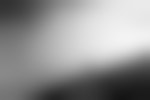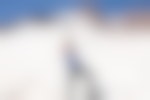 Summit Day
ROUTE: DISAPPOINTMENT CLEAVER
SUNDAY, AUGUST 1ST 2016
That "morning" came all too quickly. Our alarms went off at 12pm just as the wind started to beat down on the tent. Not wanting to get out of my sleeping bag I thought to myself for a moment "maybe I don't like mountaineering." Then I found the will and crawled out of the tent and whipped on my mountaineering boots. We slapped on our crampons, downed some freeze dried breakfast, roped up, and headed for Ingraham Flats by 12:45am. The first thirty minutes almost felt like a race to outpace some of the other guided groups. All the while I was shaking the sleep off and finding my rhythm kickstepping.  Once successfully getting over our first crevasse ladder crossing we started winding through the glacier up to Disappointment Cleaver. It was interesting navigating through this terrain that you couldn't see outside of your headlamp. Simply just following this trail that was well established this time of year with no clue what was surrounding you. Disappointment Cleaver sucked. We kept our crampons on and stayed roped up to get through this chossy scramble as quickly as we could. It felt endless as our crampons sounded like nails on a chalkboard as they scratched the rock.  The wind then decided to start blasting dirt into our eyes as the we were nearing the end the snow again.
I peered up and saw a trail of headlamps winding for the summit dome. Now I really felt like an ant. The wind was ripping. We each had to keep a level head and ensure each foot/ice tool placement was solid. We continued up the never ending switchbacks as we navigated around people backing out due to the wind, or sent down for not pacing well. At one point we took a breather for a few seconds and I glanced out to see a horizon line with various glowing red wildfires. I almost felt like I was in a war zone as the wind continued to howl. 
THEN, THE GLOW BROUGHT SILENCE.
Just a few hundred feet below the summit my fatigue was setting in. We passed a guided group that Monique knew. It happened to be Dave Hahn (most summits of everest for a non-sherpa). He gave Monique a hug, congratulated me on my summit, and we pushed on. Just after 7:30am we crossed the crater to the dome reaching our 14,409ft of elevation. WE DID IT! 
After a successful descent that felt like it would never end, I have never been so relieved to reach freeze dried food and rip all my sweaty layers off. We rested up for a bit then continued down to the car around 3:30pm. Luckily on the majority of the descent from Camp Muir to Paradise we were able to glissade, my knees were stoked.  This added a hilarious ending to our successful day on the mountain. We reached the base by 6pm with all of the wandering tourists looking at us like we were unicorns. I really enjoyed peeling my sweaty socks off next to a herd of visitors. You're welcome.   
Overall I wouldn't recommend using the "off the couch" training technique that I used for this. Regardless this summit was all I could have hoped for as a first mountaineering objective. These character building experiences are all the more important to me the older I get. They slap me down sometimes and make me realize that my day to day grievances are petty and not as bad as they may feel at times. These experiences help me gain perspective but more than anything they show me what i'm capable of. Whether it is climbing mountains, learning a new skillset, or just getting through the daily grind...keep pushing to do more and be more. The mind is a powerful tool when you allow it to be. Now, a juicy burger and a nice tall beer.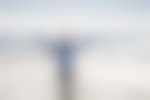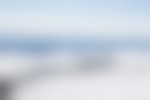 Following our summit we spent our rest day in Seattle. This being my first time in Seattle I have to say putting myself in the middle of Pike Place Market wasn't the best call. Talk about sensory overload. Luckily this was followed with SUPing on the harbor, longboarding, and tacos! After some R&R we headed north for the Cascades. Unfortunately our good weather window promptly closed upon our arrival. We had to bail out on our objectives in Boston Basin after getting rained out on our approach. We then bought some candy bars, a six pack and a cozy little camping spot near Diablo Lake, with only some scenic day hikes on the agenda. Plans don't always work out the way you want, but it's good to keep moving forward regardless. You never know what you'll find!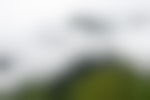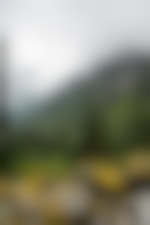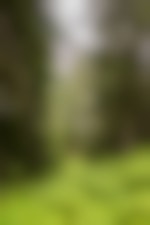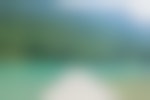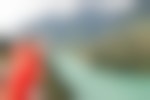 Until next time Washington
Published: December 11, 2016
Do you love the outdoors?
Yep, us too. That's why we send you the best local adventures, stories, and expert advice, right to your inbox.