Top Adventures in Grants
There is a parking area just east of where the Continental Divide intersects the 53. Park here and walk west just a short distance to hop onto the Continental Divide/Zuni-Acoma Trail. This trail ends at the 117. Go the whole way or just as far as ...
Wild Spirit Wolf Sanctuary is an incredible place that has 3 main focuses: rescue, sanctuary and care, and education. It's important to keep these in mind when visiting, but also when you're exploring elsewhere.As WSWS is a bit far from your typic...
Browse All Adventures
Grants camping, hotels, and more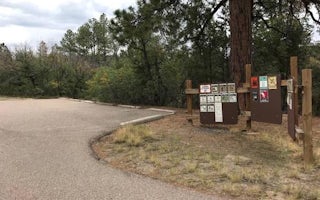 Grants, New Mexico
Overview Coal Mine Campground is situated in the upper portion of the Cibola National Forest in west-central New Mexico. Visitors enjoy h...
More Lodging Options