Lake and Peninsula, Alaska
This adventure begins long before you start climbing the mountain. First you need to make your way to Brooks Camp in Katmai National Park on the Alaska Peninsula. The Alaska Peninsula is not connected to the road system of Alaska so all travelers must arrive by either boat or plane. Fly to the small town of King Salmon and then hop on a float-plane to arrive at Brooks Camp. Once at Brooks Camp ...
Lake and Peninsula, Alaska
Brooks Lodge, Brooks River Bridge, Riffles Platform and Brooks Falls is an out-and-back trail that takes you by a lake located near King Salmon, Alaska.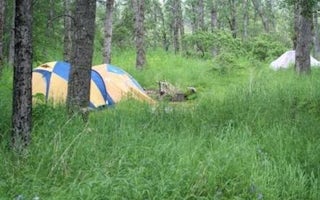 Lake and Peninsula, Alaska
Overview Fure's Cabin, a beautifully constructed one-room house, is a public use cabin in Katmai National Park and Preserve. The cabin is...
From $22.50 / night
Quick links