Before moving to the Salt Lake area, I had only ever driven by The Great Salt Lake on my way to California. I really didn't know anything about it, and never bothered to explore it. The first time I actually stopped to walk out to the shoreline, I was pretty turned off because of the smell. I think this is common for most visitors, and the lake has gotten some negative attention because of it.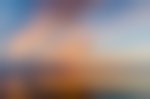 What many people don't know, is the smell is not caused by the lake itself, but by treated wastewater pumped into Farmington Bay. So why deal with the smell and visit the Great Salt Lake? 
The Great Salt Lake is the Western Hemisphere's largest saltwater lake, but there has been a steady drop, drained by decades of water consumption. It has reached near record-low levels, exposing half of the lake's bed. This decline is affecting millions of migratory birds, and could bring major consequences for Utah. Consumption and mineral extraction are the major culprits in the 48% decline of the water level.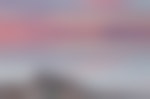 Unfortunately, I don't have any answers on how to reverse this decline, but I do know that I don't want the lake disappearing any time soon. The lake is beautiful, serene, and mysterious and has been the muse for many artists. More importantly, it provides habitat for millions of native birds, brine shrimp, shorebirds, and waterfowl.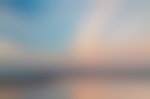 Something worth thinking about is our own personal usage of natural resources and implementing ways to be more conservative. This world is full of incredible features - let's protect them!

Published: November 18, 2016

Storyteller
Tylyn CullisonStoryteller
Photography | Graphic Design | Soccer | Camping | Snowboarding | Painting | Music | Travel | Chocolate | The List Goes On & On
Follow
Please respect the places you find on The Outbound.
Always practice Leave No Trace ethics on your adventures. Be aware of local regulations and don't damage these amazing places for the sake of a photograph.
Our Hike to Angels Landing: Dangerous? Maybe. Amazing? Definitely.
Angels Landing, Utah
Three weeks before my sister turned 24 she texted me to ask if I wanted to go on a trip for her birthday. She wasn't sure where she wanted to go but she knew she wanted to be outdoors.
Southern California's Off-Season Gems: Mojave, Death Valley, Alabama Hills, and Joshua Tree
Joshua Tree National Park, California
It all started with a simple Google search. My buddy, Cameron, and I were procrastinating studying for our law school finals when we started daydreaming about a getaway.