Ditch The Crowds of The Southwest and Get Inspired
Why go to all the places everyone else will be at when there is so much more within the Southwest? The trip that re-ignited my love for the outdoors.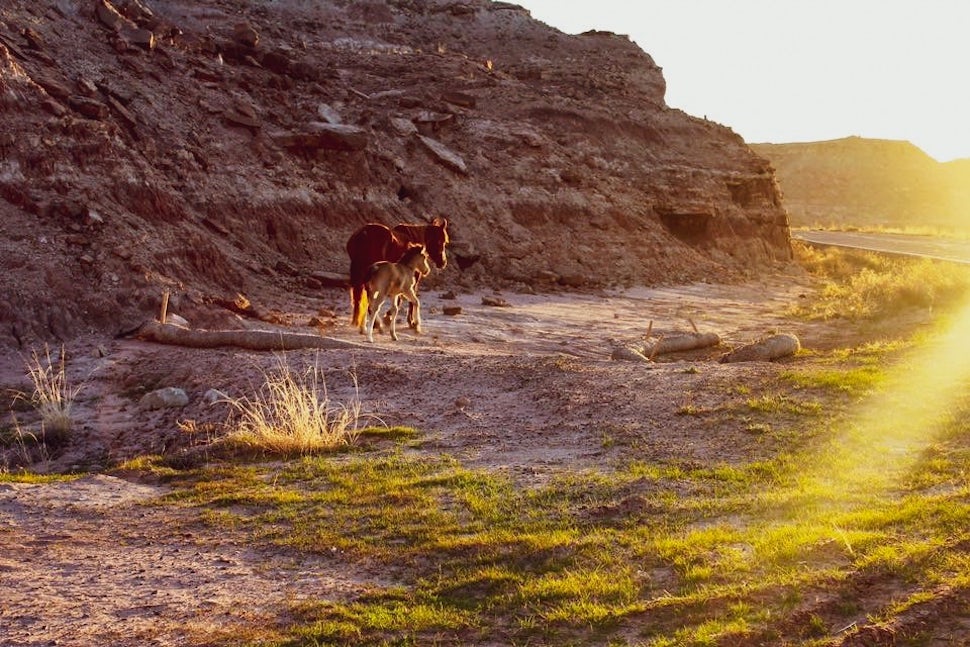 To preface this story, from the time I was little, I loved being outside and camping. However, when I got more serious with sports and moved around, I just simply lost the drive to go. Simply put, life happened. When I was little we lived on a bunch of land with plenty of woods and my friends and I would create ATV trails that lead to awesome campsites. It was a little kids dream; dirtbikes, fourwheelers, all the fun motorized vehicles, and an added plus was my parents let me be free to experience it on my own. In fact, one summer I only spent a handful of nights inside my own house. The rest were either sleepovers or camping in the woods that surrounded the area I grew up in. Granted, the house was never more than a mile away, but I loved it!
I don't know why, but this stopped all of the sudden. We moved to a new place; I got older; I didn't have the same friends I once camped with. I don't know what happened, but from the time I started high school through my undergraduate degree, I don't think I camped once (that's eight years!). I loved being outside and still would hike, spend the day on the lake, or go kayaking, but I never really thought about how much I was missing or that going on multi-day adventures would become a passion of mine. It was something I did in childhood, but didn't think I truly missed it.
Enter law school.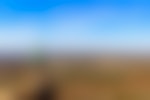 I chose to attend the University of Arkansas and lucky for me, this area is the outdoor lovers dream. I went camping over the fall and slowly started to get more into it. So spring break of my first year rolled around and I had nothing to do. Essentially, I had some spring break plans that fell through and found myself with a spring break from school and no plans to actually enjoy my time off. After your first year of law school, some time away is a must and luckily I had a buddy who was into camping.
Once my original plans fell through, I asked my friend, Cameron, if he had any plans. We had been camping once before together in the fall, but that was pretty much it. Again, probably my first time camping in about 8 years. Cameron had a plan to drive to Utah, but as far as a plan goes, that was pretty much it. UTAH. Drive there. That was it, but I had nothing better to do, so I figured, "why not?" I had been there before to snowboard, but never to camp.
He had a plan, if you can call it that, and I threw myself into the mix with about a week away from the trip. I was the kind of person that had a trip on the books for months before I took it, so this was by far the most last minute experience I ever had. Naturally, with my first real camping road trip, I had to do a little planning and find some places to stay or check out. We brainstormed a little and created a tentative plan. It was more general areas we should attempt to see than anything else.
So a few days before we were scheduled to leave, I went to our local camping store. I had nothing; I mean not even a tent. Luckily, Cameron let me borrow some stuff, but I still spent way too much money getting all the proper gear. I'm talking a pack, sleeping pad, tent, and basically all the things you don't even think about when you're more experienced. However, looking back over a year later, this was a worthwhile investment because now I have all the gear I need and nothing is holding me back from going. Yes, I still add to my kit occasionally, but who isn't constantly tinkering with their gear set up?
So here is the trip:
We left from Fayetteville, AR and drove through the night, just in time to see the sun come up at the 4 Corners National Monument. Unfortunately, we showed up too early and the monument was not open yet, so we just hung around to see the sun come up. It was a little more than we wanted to pay and definitely had better places to go see, so we saw it and left about as quickly as we could.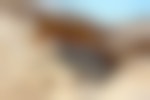 From there, we went straight for Bears Ears National Monument and Grand Staircase Escalante. Unfortunately, the road up to Bears Ears was rained out from a recent storm, but we still got to explore around the area for a bit. There are plenty of dirt roads in the area that allow for ample exploring opportunities. However, I'd recommend an SUV of some sort with high ground clearance. We were in a Dodge Charger and while we named it the "desert land yacht," it didn't give us much room for exploring dirt roads. We spent some time wandering around on foot, but for only having five days, we had to get back on the road without spending as much time there as we would have liked. The entire area is awesome though, so you definitely need to make your way there! I will definitely be back to the Escalante area when I can set aside a few nights, there is that much to see.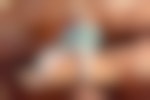 Nevertheless, we made our way to the Valley (not Garden) of the Gods and WOW. This place was amazing. If you have never been there, you need to go. Just experiencing the vastness of the area will leave you in awe and it definitely made me want to go back. It's crazy how something so simple, can make you feel so small in the world. There weren't any incredible sites or features to see, but you could literally see "as far as the eye can see." That's not an experience you get to have everyday, so when you do, make it count. I'd love to camp down in the valley one day, but it definitely seems like an intense trip that you need the proper vehicle and gear for. Maybe I'll build an Overland rig and do that someday…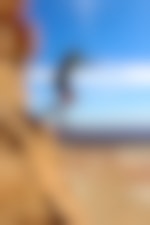 From there we took off to Capitol Reef National Park, which I think is probably one of the most underrated Parks I have been to. This was honestly the only place there was a crowd our entire trip. The campgrounds within the park are fairly small and were full, but looked like some of the best campgrounds I have seen at a National Park. Good news; there was plenty of BLM land surrounding the park, which allowed us to camp for free and get to the park bright and early. Doing so was a great idea because there was plenty to see. We took a trail through a dried up riverbed and ended up at an area that looked very similar to The Narrows. There is even a little shop that sells some fresh baked goods, so you can get yourself some pie with ice cream (you deserve it after walking around all day). So, after getting some pie, we loaded up and headed out by mid afternoon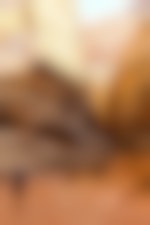 Next stop was Natural Bridges National Monument. We made it with just enough time to see the main attraction. This place was so cool and if you haven't been you should put this as a must see place if you're in the Southwest area. (I know I've said that about every spot, but I'm not exaggerating) I don't have a whole lot to say about this place, other than the fact it was breathtaking. Again, we were on a tight schedule since we were driving, but I would love to go back and take the trail all the way down to the river. We stuck to the lookout point, but you can make your way all the way down to the river, which puts you right under the giant natural bridge.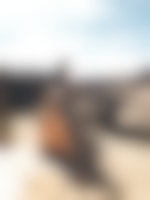 After Natural Bridges our plan was to go to the Chaco Culture National Historical Park, but it was a ways away so we needed a place to set up camp for the night since it was getting dark. Enter Dzilth-Na-O-Dith-Hle. I know you're probably thinking I just typed a bunch of letters and made something up, but this is a real place! We found some BLM lands to camp at and set up camp in the dark, which ended up being the theme for the entire trip. Sometimes it's cool waking up in the morning and having no idea what the view will be like Other times, it definitely sucks, but hey, oh well. Unfortunately, we got the latter on this one. Nothing amazing, but we got some good sleep. That morning we explored a little bit and ended up at the Bisti Badlands, which was actually a set for a Star Wars movie. The Bisti Badlands are also home to dinosaur fossils that are estimated to be over 70-milion years old! You can check out the "Bisti Beast" online, but I'd recommend exploring the area where it was found in person.
Once we packed up camp it was time to head to Chaco Culture for our last stop. You may not have heard of this place, but this Ancient Pueblo area is the largest area of in tact ruins north of Mexico. Here, you will find multi-story buildings that are still standing, petroglyphs, and a surprising amount of history of the Pueblo culture that is still very visible. It is so well preserved that you can really see what the civilization would have looked like back when it was thriving. Beware; if you are trying to get to this place the road is long and not well maintained. When we went the road was washed out and had ruts all over the place. Being in the Desert Land Yacht made for an interesting trip in, but we made it and somehow didn't damage the car.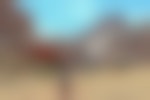 All-in-all, this trip was exactly what I needed. Not only to get my mind off of school, but also to rediscover my passion for the outdoors. Doing so has been an amazing experience. Since this trip, I made it 10 National Parks within a year, started writing to record my adventures (considering a blog?), and have become much more interested in photography. Getting outside, being on the road, and making it up as you go, it's what a road trip is all about. It's fun to get in the car and just go. If you spend too much time planning and thinking about what ifs, then you might never get out there. Take it from a guy that had an 8 year hiatus, it's worth getting out there to see what you find. So grab your friends, hop in the car, pick a direction, and just go. You won't regret it.
We want to acknowledge and thank the past, present, and future generations of all Native Nations and Indigenous Peoples whose ancestral lands we travel, explore, and play on. Always practice Leave No Trace ethics on your adventures and follow local regulations. Please explore responsibly!
Do you love the outdoors?
Yep, us too. That's why we send you the best local adventures, stories, and expert advice, right to your inbox.