Don't like ads?
Yeah, neither do we, but it keeps the lights on. Get an ad-free experience, support The Outbound, and snag a bunch of other perks by subscribing for only $29.99/year.
The road isn't always just for motor vehicles...
When I was in New Zealand, I resorted to hitchhiking for my first time to get around the country. I wasn't going to let some inconvenience stop me from adventuring while I was there. I fought through fear, nerves, and excitement to get where I needed to go and at the end of the day, I can say hitchhiking has been one of my greatest life experiences.
So here are a few things I've learned: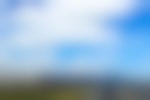 On our way up North Island to Tongariro National Park.
1. Conversation is simply beautiful.
I will always be a little socially awkward, but hitchhiking gave me the ability to be a little more relaxed when talking to people (but that doesn't mean I'm any better at public speaking.) In a good way, it forced me to talk and definitely break out of my comfort zone.
I've had some people tell us that they didn't mind picking up hitchhikers because it made their commute a little less lonely and gave them the satisfaction of helping others. I've also had people who loved the fact we were American and politics were the first and maybe the only thing they wanted to talk about.
The art of conversation is truly a gift. Everyone that picked us up loved to share their stories or listen to ours... or even just talk about their day. You will learn to be a well-rounded person and become a little more understanding. You will be a little more comfortable with yourself and others. And you will talk and listen with a new appreciation.
If anything, this is the most important things I learned from hitchhiking.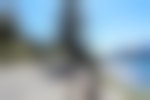 To our surprise, the wait for a ride from Queenstown to Glenorchy was quite long.
2. Always appreciate the friends you travel with (obviously there are many fantastic reasons!)
Sometimes you're so tired, you can't help but fall asleep. It helps to have a friend who's not too tired to talk to the wonderful driver.
But in all seriousness, friends who love to travel are friends who want to live their life at a similar level as you. Experiences are worth sharing with others and it's not every day you get to travel in an amazing country with friends who appreciate life as much as you do. The stories will never end when these people will always have your back!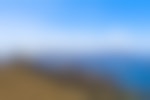 Views while descending Roy's Peak in Wanaka. A fantastic day hike.
3. Time is a resource, not a plan.
We all know that traveling never goes as planned, especially if you are hitchhiking. It can be a hit or miss. We've either landed a ride before our car even dropped us off (elderly couples have good instincts) or we've agreed to be dropped off at a spot that had us stranded for three hours. When your time frame is that large, it's better off giving each destination a wider time range to limit the stress and to enjoy the travel as much as you can.
Time is very powerful and not something you can control.
4. Speaking of... planning will ALWAYS be important.
I'm a really relaxed person and like to go with the flow, but sometimes I think I am too relaxed. I would be that person to say, "Oh it's alright, we'll figure it out later!", but in reality, that is not always the best method. I was grateful for the friends I had on my first trip that kept me in line when I needed it. When you read the map and know exactly where you need to be, it helps you predict where and when you'll be and most importantly, to be somewhere safe.
And if it wasn't our plan, it was people who offered to drive us a little further to a town with a hostel in case we got stuck. So incredibly grateful for them.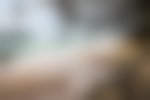 On our last day in Coromandel.
5. There is a purpose to struggling.
This one is both simple and complex to explain because it is relevant to so many situations. In life, to get where you need to be, you have to struggle a little or a lot. As clique as it is, nothing good in life is easy.
"If we had our own car we could've gotten there in 3 hours verse the 9 hours it took for all three rides." Yes, we did more waiting than we were moving and yes, we got a little frustrated, but yes, we also got where we needed to be on the planned date. This was a process of learning to be grateful for what struggling can bring us
6. With patience, the places you'll go are endless.
This is where everything wraps up. With time, friends, and hardship... you must be patient to receive the best results.
If we didn't eventually have a plane to catch, we could've seen all (if not, most) of New Zealand. I will be forever grateful for every couple, father, traveler, and friend who picked up some first timers waiting in the middle of the motorway or some random road... Some places seemed hopeless and some places were filled with opportunities. There were always homies who loved to help but couldn't cause of a packed car, so they shot us a wave or hook for motivation and ecause of all of you, we were able to experience places like this...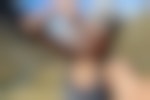 Just chillin' above Routeburn Falls.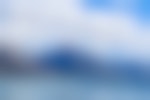 Arrived at Lake Wanaka by myself on a beautiful day. Much time was spent soaking up the sun before I realized I should go see if any hostels had rooms.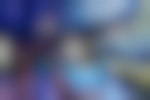 The amazing Te Papa Museum, Wellington.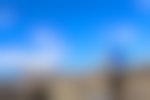 That Tongariro Northern Circuit, tho.
This was only some of it, but most importantly, here's an extra thank you to a few of our rides that I had snapped photos or gotten footage of...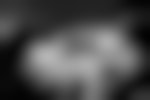 For my 21st birthday, I sat in a car for 13 hours to start our trip at North Island. I'm grateful for these guys for making the room for us! (Plus one crammed in the back with us.)
The couple that picked us up in Queenstown on their way for a day hike on the Routeburn Track (exactly where we were headed!) We stopped for a photo between Queenstown and Glenorchy with Lake Wakatipu in the background. They were incredibly chill!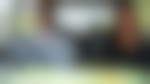 Flatmates all reunited when we happened to be in Sam's area. Thanks for not getting sick of us, dude!

It's been an amazing ride, guys.
P.S. Don't ever feel like you're forced to do anything. Not everything will work out. If you are close to a town you may be better off walking backward to stay a night. If a ride seems sketchy you can say no. Most of the time, safe is the best way to go!

We want to acknowledge and thank the past, present, and future generations of all Native Nations and Indigenous Peoples whose ancestral lands we travel, explore, and play on. Always practice Leave No Trace ethics on your adventures and follow local regulations. Please explore responsibly!
Do you love the outdoors?
Yep, us too. That's why we send you the best local adventures, stories, and expert advice, right to your inbox.