5 steps for taking your outdoor game to the next level.
I've been asked in a lot lately "How do I start climbing mountains", "How do can I walk on glaciers" or strait up "How do I get into Mountaineering". Part of what makes mountaineering so unique, and appealing is that it is challenging, and getting into it does require a little dedication, funds, and patience.
But there is nothing more satisfying then building your skills 
Step 1: Getting into the outdoors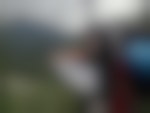 Chances you're probably well on your way to being a competent outdoors person. Mountaineering is an extension of many outdoor skills, and honing them before you jump into the deep end can make the experience a lot more fun. For many people, like myself they progressed through Hiking and backpacking, took a couple courses, and steadily picked up new skills as they made new friends in different outdoor communities. 
Mountaineering is basically fancy slogging. A background hiking and backpacking builds an appreciation for the rewards that come from hours of trudgery. Camping and backpacking skills are equally beneficial in mountaineering, as being habituated to the cadence of tent life is really useful. Cooking, cleaning, sleeping, and other mundane tasks can be tough to acclimatize to if you aren't used to them. 
Scrambling, a common extension of hiking, is a good final step before mountaineering. Hiking steep routes to summits is a really builds comfort reading maps, planning routes, working your way across steep ledges, and longer days. But most importantly you'll start to learn "Route Finding". This is the bread and butter of mountaineering, and the more comfortable you are picking out tricky routes in seas of grey rock, the easier it will be to locate routes through rolling mounds of ice. 
Step 2: Take a course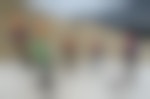 While there are hundreds of YouTube videos out there, and Freedom of the Hills is great, they can't provide on the spot feedback, or a wealth of personal experience to help teach.
A week long mountaineering courses is the best way to gain new skills quickly. Certified guides are very adapt at explaining exactly what you need to know, effectively, and correcting the inevitable mistakes that all people learning make. Now you might be tempted to loading on up on all the cool gear first, but remember, knowledge is almost always a better investment then gear (more on this bellow). 
So what skills should you be looking for? Here is a good list I pulled from Cloud Nine Guides
Safe Travel & Protection Techniques for Snow and Ice Terrain.
Ice Axe Technique, Cramponing Technique, Self-Arrest Technique, Snow and Ice Anchors, Skills for Glacier Travel, Reading Crevasses & Glacier Morphology, Hazard ID in Glaciated Terrain, Route Plans for Glaciated Terrain, Roping up for Glacier Travel, Crevasse Rescue, Alpine Ice Climbing Techniques
Navigation
Designing Effective Route PlansIntroduction to Navigational Tools including:
GPS Units, Compass, Altimeter, Topographical Maps, Google Earth, Resections (Triangulation), Bearings from the Map, Sighting Bearings in the Field, Following a Bearing while roped up for Glacier Travel, Whiteout Navigation Plans 
Introduction to Accident and Emergency Response
Evacuation Techniques, Resources for Rescue
Safe Travel & Protection Techniques for Alpine Rock Terrain
Shortroping Principles, Traditional Rock Protection Strategies, Rock & Natural Feature Anchor Construction, Rappelling


Systems & Backups, Other Descent Techniques
Step 3: Finding Partners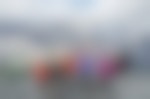 This is often the trickiest part. Having a course under your belt makes things a lot easier, as it demonstrates some level of competency. Clubs like the Alpine Club of Canada, the American Alpine Club, or the Sierra Club are plentiful. A quick google search in your area should turn up some results. 

Doing a course with friends is another great way to ensure you've got adventure buddies. But remember. Courses are just give you the skills. Where possible, try and find some more experienced people to go into the mountains with. You'll be rewarded no doubt with a rich trove of stories and experiences to learn from. 
Step 4: Get the gear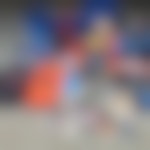 Okay, so chances are by this stage you probably have lot's of gear already, but honestly, if you've got money, always get knowledge first, and gear later. Knowledge will be what allows you to access new places, and wonderful new experiences. Gore-tex jackets, while awesome, only last 3-8 years. Knowledge, well practiced will last you a lifetime. 
I did one course, then I tried to collect gear, relying on friends to teach me what I needed to know. Instead of a week, it took me a year and half of learning to get where I wanted to be. Worse, I became fixated on the kit, the tech and all these things that impact the experience in such minor ways. Here is a fun secret; the more you know all the little specs about gear, the less satisfied with it you are. There will always been something missing. The people happiest with their kit are the ones who never read reviews, and don't care about specs. So trust me, while it's possibly the shiniest, and coolest parts of mountaineering, sideline it.  
Most gear, your can rent, borrow, or do do without. Chances are if you've found more experienced partners they are going to have communal gear like ropes, rack, and the like. 
Start buying sized items that impact comfort the most, as you can't easily acquire these. Mountaineering boots, harnesses, and a full layering system are the hardest items to borrow. Boots and clothes can often be bought used. The bi-annual MEC Gearswap is great for that.  
Step 5: Get out there and Practice your Skills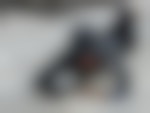 Now it's time to get out, have fun, and create experiences of your own. Spend time following other more experienced people. Build your experience. Hire a guide to further expand your skill set, or go after objectives that might be beyond your skills set. 
It's also important to practice your skills. Set up crevasse rescue haul systems in your basement. Find a snowy hill and hone your ice axe arrests. It's easy to forget these skills as most people hopefully will never need to use rescue skills. But it's important to keep practicing to make sure that if you ever do need to use them, you can act without hesitation. 
Published: October 27, 2016
Please respect the places you find on The Outbound Collective.
Always practice Leave No Trace ethics on your adventures. Be aware of local regulations and don't damage these amazing places for the sake of a photograph. Learn More
Do you love the outdoors?
Yep, us too. That's why we send you the best local adventures, stories, and expert advice, right to your inbox.