The Best of the Big Island, HI - Perfect 7 day itinerary.
Camp and hike around the entire island with this 7 day itinerary.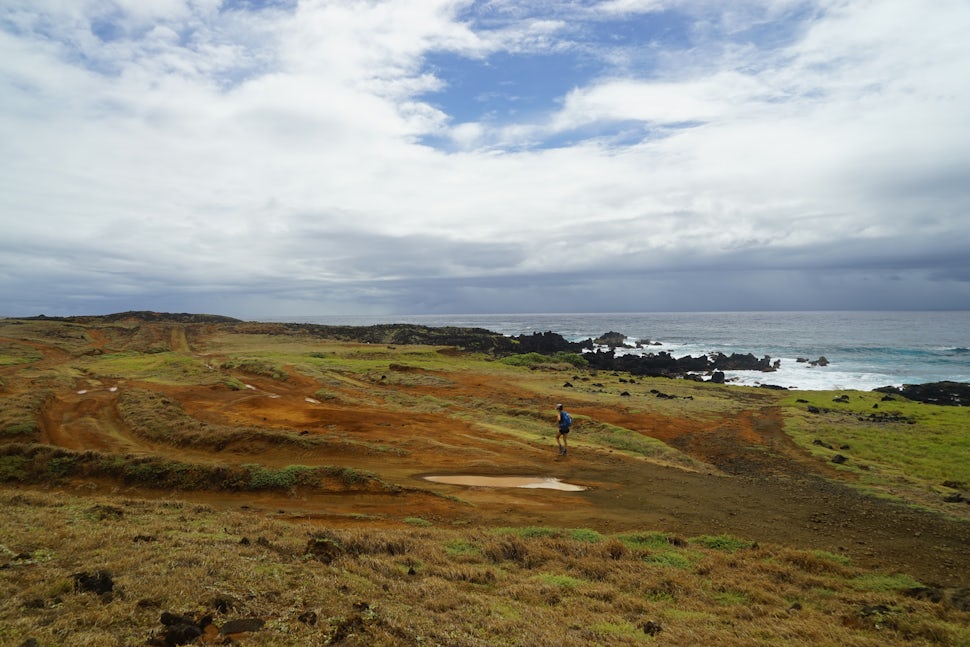 The Best of The Big Island, Hawaii
If you are on the verge of traveling to Hawaii but are stuck asking yourself which island is "the best," just... stop. Trust everyone who has ever been when they tell you, every mile of Hawaii is worth exploring. Green cliffs protruding from rich, turquoise water just doesn't get old...on any island. Explore Kauai's 90 miles of coastline or Maui's tranquil colorful sunsets or pack up your tent and set off on this seven day hiking and camping itinerary around the entire Big Island of Hawaii.
Tent camping on the Big Island (or any island in HI for that matter) can be a bit ex. pen. sive. AND challenging. Well..... I should preface that comment by saying these spots are "expensive" compared to tent camping options in the continental US not compared to other overnight options on the islands of HI. And by challenging I mean you pay per person, not per spot. For example, most county parks are approximately $20/night but that is only for one person. So, for two people it will run you approx $40 per night... TO TENT CAMP! Furthermore, most parks are pretty amenity-less meaning basic bathrooms, no showers and questionable drinking water. I should also mention that you have to obtain a permit for each park by making online reservations ahead of time and physically be able to show that permit to any law enforcement that might ask for proof of payment during your stay. This might sound slightly tedious, but these camp spots are worth the work.
LIke I mentioned, every mile of Hawaii is worth a look but the Big Island is realllyyy worth exploring. The biggest of the Hawaiian Islands, the Big Island has two active volcanos, black and green sand beaches and several sweet snorkeling spots. The Big Island, unlike other (more popular) islands, has land and lots of it. A large portion of the island is pristine farmland overlooking gorgeous coastline. This itinerary will take you clockwise around the perimeter of the Big Island, flying in and out of the Kona Airport. Rent a midsize SUV at the airport (plan for slower than normal service) and set off on this perfect seven day adventure around the The Big Island.
DAY 1 & 2 - SPENCER BEACH PARK
From the Kona airport, Spencer Beach Park is a short 35 minute drive making it a great place to pitch your tent for the first two nights. The Northwest side of the island is known for its white sand beaches (the rest of the island gets a bit more jagged/rough) so make sure to take in a few beach sunsets before heading north.
Make campsite reservations here
Hike: Keawaiki Bay to ʻAnaehoʻomalu Bay Loop - 'Anaeho'omalu aka "A-Bay" is very popular (for good reason). This hike (three starting options) will take you along the coast and allow you to find your own private beach along the way. Make sure to wear your hiking boots and bring a bathing suit!
Eat/drink: Big Island Brewhaus (don't miss this one)!! - the beer is world-class and the food isn't a far second. Choose from several locally sourced delicious (Mexican inspired) dishes. Located about 15 minutes inland from camp, this is a must stop.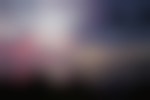 Spencer Beach Park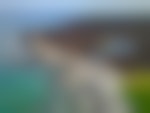 Hiking to A-Bay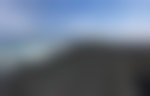 Hiking to A-Bay

A-Bay
NIGHT 3 & 4 - LAUPÃHOEHOE BEACH PARK
Laupãhoehoe Beach Park is located on the northern coastline of the Big Island and more remote than Spencer Beach. On the drive from Spencer Beach, stop at the Waipi'o Valley Lookout. You can also hike the 3 miles down to the bottom of the canyon for a relaxing BYOL (bring your own lunch) picnic. Continue to Laupãhoehoe Beach Park and take your time driving down the windy narrow road. At the end of the road you will be rewarded by several superb open campsites on a rugged lava peninsula.
Make campsite reservations here
Hike: Check out Pololū Valley and Honokane Nui Valley on this 4 mi RT hike. You can also admire the views from the end of the road but the hike down to the valley is worth a few switchbacks. Enjoy a snack on the beach before heading over a ridge to the top for incredible views of the next valley: Honokane Nui. Afterwards, drive to Akaka Falls State Park for a short hike down to the stunning 440' Akaka Falls. Parking is $5 (or you can park just before the lot and walk in for $1/person).
Explore: There are two main cities on the Big Island, Kona (on the west side) and Hilo (on the east side). While staying at Laupãhoehoe, make the drive into Hilo, preferably on Wednesday or Saturday when the Hilo Farmers Market is in full force. The market is open Mon, Tues and Thurs too but probably will not have as many vendors. Next, take a crazy (but super fun) yoga class called "Buddhi Yoga" (more of a high energy dance class than yoga) at Yoga Centered, a cute little studio in downtown Hilo. After you shake your "buddhi" (boot-y) take a short drive to Wailuku River State Park and awe at the magnificent Rainbow Falls (it will be crowded but it's worth it).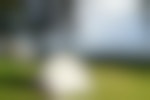 Laupãhoehoe Beach Park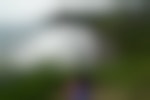 Looking out onto the Pololu Valley coast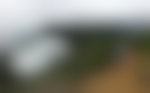 Hiking to Pololū Valley and Honokane Nui Valley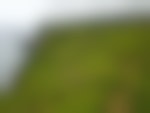 Pololū Valley and Honokane Nui Valley trail from above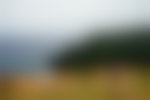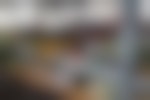 Hilo Farmers Market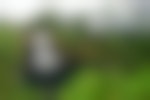 Rainbow Falls
NIGHT 5 & 6 - NĀMAKANIPAIO CAMPGROUND IN HI VOLCANOES NATIONAL PARK
This will be your cheapest campground on the entire trip! There are two options (both first come first serve) for tent camping in HI Volcanoes National Park: Nāmakanipaio ($15/night, actually run by the lodge associated with the NP and at higher elevation) and Kulanaokuaiki ($10/night, run by the NP, no running water, vault toilets and a bit farther from the action). We splurged :) and stayed at Nāmakanipaio which we highly recommend, nice open spaces with picnic tables and fire pits.
No reservations taken, first come first serve, pay onsite (cash only).
Hike: There are so many options but we recommend this great 6ish mile RT crater hike inside of the National Park. Check in with the visitors center for a trail map and weather info before setting out for the day. Start at the Lodge (across the street from the visitors center). Take the Iliahi trail to the Kilauea loop trail to the Crater Rim trail which will take you back to the Lodge. Digital map here but the visitors center will have a more detailed map. From the back of the lodge turn right to find the trailhead and begin walking down into the rainforest. You will come across three trail forks, keep left at all of them until you meet up with the Kilauea trail loop. Follow the loop (make sure to stop at the lava tubes) and continue back on the Crater Rim trail which will take you to the Lodge. Relax and take in the crater views with a celebratory local beer at the Lodge.
Explore: Lava, lava and more lava. So the tricky part is that lava isn't always flowing, check here for up to date info or you can call the main number for the National Park and follow number prompts for lava flow locations. If lava is flowing, here are two options...do both.
View lava eruption in Halema'uma'u crater from the Jagger Museum overlook.
View lava flowing at Kamukona ocean entry. This one is a MUST do and a must do at night time so you can witness the red glow dripping into the ocean. Yes, for real... you can see lava flow into the ocean. The starting location is close to an hour from the campground, arrive a few hours prior to sunset. Rent the bikes (several vendors are set up at the end of the road) for $15 each, it will make the trip back in the dark much more enjoyable. Rental bikes come with flashlights but bring an extra headlamp or two.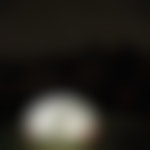 Camping at Volcanoes National Park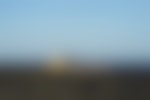 Small bungalow on the hike to Kamukona ocean entry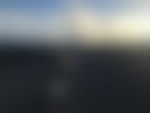 Biking to Kamukona ocean entry.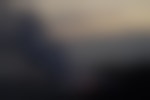 Kamukona ocean entry at dusk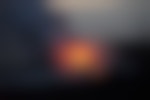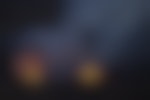 Lava at the Halema'uma'u crater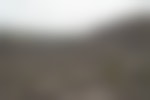 Crater hiking on the Kilauea loop trail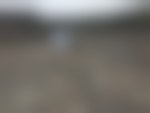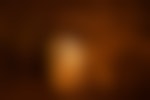 Lava tubes off of the Kilauea loop trail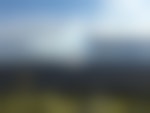 Volcanoes National Park
DAY 7 - HO'OKENA BEACH PARK
Only a short drive west from HI Volcanoes National Park, Ho'okena is a public beach but the camping section of the park is run by a private group. The views are superb, the water is warm, showers are warmer (solar heated) and Kona Brewco is a short drive north. And... unlike other county or state run campgrounds, you pay $20 per night not per night AND per person.
Make campsite reservations here
Swim: In the ocean by stepping out your front door :)
Hike: On your way from Volcanoes NP, make two stops:

Punalu'u Black Sand Beach - one of the most famous black sand beaches on Hawaii and typically home to Hawksbill turtles that are visible from land or sea (bring your snorkel). You can also camp here if you want to stay the night, make resi here.
Papakolea Beach aka Green Sand Beach - the five mile hike is desolate and travels along a jagged coastline. There are only a few green sand beaches in the world so... check this one out.
Explore: While staying here, I don't recommend venturing too far from your newly pitched, perfect beach home but if you must, make the drive north and take a tour or just visit the Kona Brewing Company. The have great food too!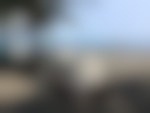 Camping at Ho'okena Beach Park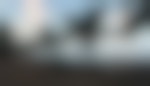 Sunrise at Ho'okena Beach Park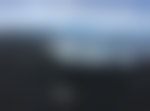 Punalu'u Black Sand Beach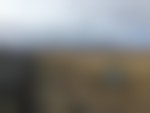 On our way to Papakolea Beach aka Green Sand Beach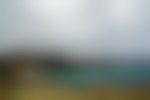 Beautiful hike to the Green Sand Beach (Papakolea Beach)
We want to acknowledge and thank the past, present, and future generations of all Native Nations and Indigenous Peoples whose ancestral lands we travel, explore, and play on. Always practice Leave No Trace ethics on your adventures and follow local regulations. Please explore responsibly!
Do you love the outdoors?
Yep, us too. That's why we send you the best local adventures, stories, and expert advice, right to your inbox.