You may not be able to enter the famous Dipsea race, but you can still enjoy the trail at your own pace. Feel good knowing you're actually doing the "Double Dipsea" if you hike out-and-back. Enjoy the 15-mile out-and-back trek through towering redwoods. There is a Shuttle that will take you back to Mill Valley from Stinson if you're too tired to hike all the way back. Duration: Half Day.
The Dipsea Race is the 2nd oldest foot race in the US. The race is named after the Dipsea Inn at the end of the trail at Stinson Beach. The good news is that you can enjoy this scenic trail and it's sweeping ocean views at your leisure. The bad news is that the race is only one-way. If you choose, your leg can be out-and-back for a total of 15 miles. Ok, so maybe you don't have to do the full 15. A Shuttle, which picks up at Stinson Beach, can you back to either Muir Woods or Mill Valley.
Starting from Old Mill Park in Mill Valley, you'll head onto Cascade Way, hanging a right on Millside Ln, which connects with the Dipsea Trail. At this point, it's straight on the Dipsea until you reach your 7.5-mile destination at Stinson Beach. Along the trail, you'll come across multiple terrains from Redwood canopies to exposed hillsides with stunning views of the Pacific.
Always practice Leave No Trace ethics on your adventures and follow local regulations.

I've run the Dipsea multiple times (even the double dipsea)

Tourist Club closed to non-members sometime last year - bummer! But Parkside Cafe in Stinson is a great place to refuel as well. They have an actual restaurant/cafe, but also a snack window. NB: The shuttle back to Mill Valley is on the smaller side and can get crowded on nice days.

The double dipsea is what convinced me to moved back to the Bay Area. You pass through so many ecosystems and fauna that it's a truly rewarding day.
You'll love who you are when you are in Marin!
Marin County is just a little out there. As in one famous bridge away from San Francisco. And right next door to the vineyards and Napa and Sonoma. Closer than you could ever imagine to everything that's unique in this clever corner of California. Take a vacation from the typical vacation.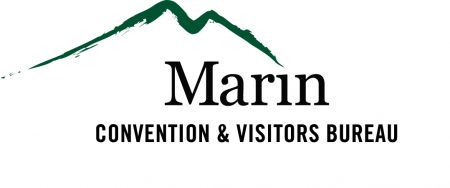 https://www.visitmarin.org/