Everything Goes South on Rocky Gap Road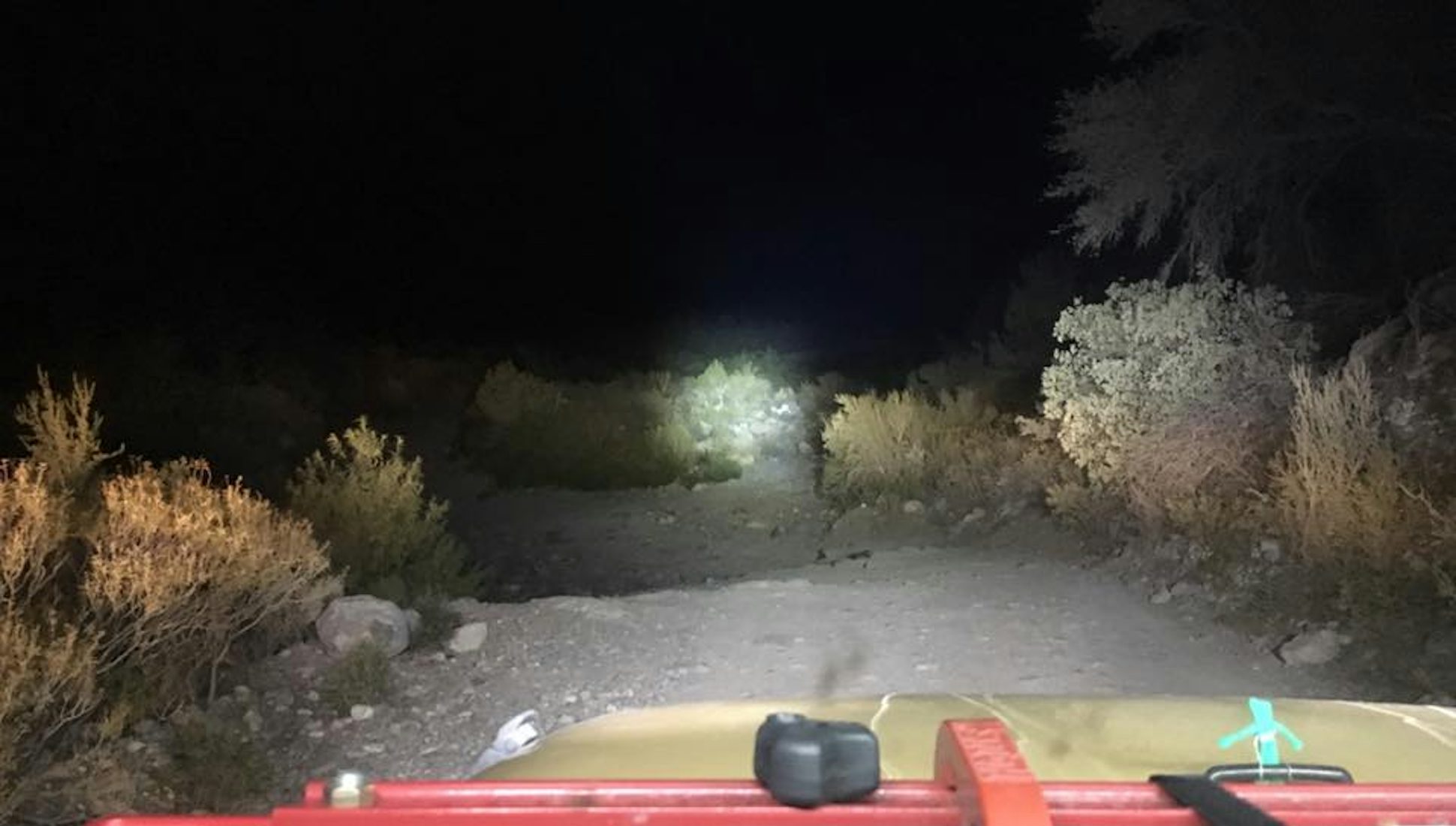 It was night by the time we rolled in and made for Rocky Gap Road, the Las Vegas lights casting just enough of a glow to make out the imposing silhouetted canyon walls around us.
Utah went out the window when our two-jeep caravan crawled its way through highway gridlock past a big rig on its side. That's when Mom's '92 Jeep TJ stalled.
Instead of making the nine-hour drive to Moab to meet up with a good friend, do some rafting and some offroading, we wound up calling a tow truck on the side of a two-lane highway in the desert just outside of Las Vegas, NV. The noisy highway made a stark contrast to the expanse of golden desert shrub and the shadows of complex joshua trees cast by the tenacious noon sun. We got out of our vehicles and away from the impatient traffic hitting the gas as they passed the big rig accident.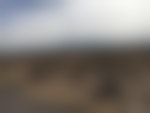 Forty-five minutes to an hour for a tow truck. Not bad. Nothing to do but wait between the highway and the desert landscape. A welcome breeze kicked up across the flatland. We set up camp chairs and opened a couple of beers. We took note of the miniscule purple flowers growing on that dry highway shoulder. Mom took a few deep breaths. The boyfriend hurled rocks at a nearby powerline post. Passing motorists honked in approval at our impromptu tailgate. I considered hanging the hammock between our rigs and taking a nap, but the busy highway nixed that idea fast. 
The nap came as we followed the tow truck to the repair shop. Suddenly I woke to the familiar jostle of all-terrain wheels on sand and rock."Sorry but we gotta check this out." Boyfriend said, and in front of me were towering sand dunes crisscrossed with rutted offroad trails. ATV flags waved in the distance. He put my rig in 4 wheel drive and the highway became a distant memory.Mom cursed us out heartily from the back seat as we climbed steep sandy lines on 4-wheel low, fishtailed along rippled dune tops and crawled through rock-strewn canyons. As I whooped, full of adrenaline, caffeine, and sheer joy of being in this unexpectedly amazing place with the people I love, the paracord wrapped solidly around my steering wheel unraveled, caught on my key, and broke the end clean off, the workable part still stuck in the ignition.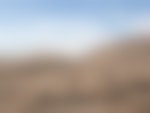 "What's wrong with you people!?" The mechanic asked me later as I waved my broken key end in his direction, wondering if maybe they'd have time to dismantle and pry it out of the ignition between fixing the fuel injector on the TJ. The camp chairs and beers came out again on the side of the alley as we waited for them to work their magic. 
It was dusk by the time the TJ was road worthy once again. I texted my Moab-bound friend profuse apologies. We restocked on beer, fuel and kombucha at an eccentric Las Vegas gas station, then floored it to Red Rock National Conservation Area located an hour outside of Vegas. It was night by the time we rolled in and made for Rocky Gap Road, the Las Vegas lights casting just enough of a glow to make out the imposing silhouetted canyon walls around us.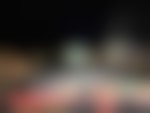 I'd been here before, once. Rocky Gap Road is a multiuse trail that has the honor of being my first recovery of another vehicle, an FJ cruiser teetering precariously on the banks of a dry creek bed. We crossed that creek bed by the formidable glow of my rig's light bar. The ground started to take on its iconic red hue as we pulled into a spacious dispersed camping site.Someone had left a large amount of firewood. The boyfriend went on to do his pyro thing, building an impressive tower of warm light as tents went up and eyes started to close.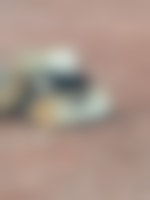 The next day started with a slow morning as we ate and took in the view of the complex geologic formations lit by the rising sun. We finally got tire on trail, climbing the meandering trail deeper into the red canyon. Our turn-around point was a large tree fed by a small stream, still lively with greenery and frogs even in the dry season. Another fire was built as the sun began to set, casting long shadows and bright sparks into the inky night sky.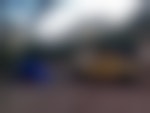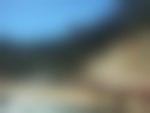 Then we heard a voice in the distance. Two sharp cries. 
"I heard someone say help." I said. 
"Probably some people just hollering at each other." 
"Or coyotes." 
I was less than convinced. After a lengthy silence we settled back to the comfort of the mesmerizing flames. I tried to, anyway. Something in my gut said what was going on wasn't right, torn between my over-active imagination, irrational fear of skinwalkers, and legitimate concerns that someone might be out there in need. 
Then we heard a child's crying.
"I'm gonna see what's up." I said. The boyfriend, ever safety-minded, grabbed the hatchet he'd been using to cut down the leftover firewood.I left our camp turn-out and stood in the darkness of Rocky Gap Road, calling out to the faceless crying. I saw the faint speck of a dying headlamp. 
"Help! Help!" 
"Come this way!" I called. 
Finally a family of two adults, two kids and a baby came into my headlamp's range. The lady was carrying a crying little one. "She hit her head." 
My training, thought to have long gone to rust, kicked in. "I'm a nurse." I told her. It's been a while since I've said that. My license may be active but my ability to endure human suffering never was, so those words don't pass my lips very often. I took off my headlamp and dimmed the bulb. "Let me take a look at her". It appeared to be a superficial laceration, her pupilary reflexes were normal and even, and her awareness uncompromised. 
Once the baby was confirmed okay we got the full story. A quick, local offroading trip went south for the family when their jeep got high centered a few miles up the trail. They'd been walking the unforgiving road for miles in the dark, heading toward the miles of scenic drive leading to the road, abandoned at that time of night, and further still to the desolate highway leading to Red Rock. Their earlier cries for help were in response to boyfriend's formidable fire, a fire they thought was a hallucination.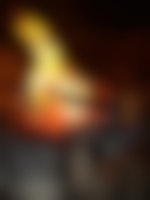 My mom gathered the kids and their mom around the fire while the dad ignored a bloody laceration to his knee and asked if we had a winch.
The three of us (kid's dad, boyfriend and I) piled into my rig and set off to recover his jeep. We made quick work of the off-camber sections and rock-strewn obstacles writ large and intimidating by the darkness and stark shadows cast by the light bar. The road climbed high and steep in some places, with dark sheer drops to the left. 
Finally there was the floundering four-door Rubicon, caught high with evidence of tires spun deep into the loose sand.Out came the traction ramps and the winch unspooled, the plentiful rocks around commandeered to chuck the wheels of my modest two-door Jeep wrangler. The Rubicon's wheels spun and burned rubber, my rig creaked and began to slowly skid through the sandy ground. Then, with the cacophanous sound of metal against rock, the Rubicon pulled free and stopped a short foot away from my bumper. 
Boyfriend and I followed the Rubicon, trying to track with its haste, the dad hell-bent on getting his family out of that mess. Back at camp they all piled into their rig, thanking us profusely. On the trail it's a pleasure and a duty to help each other out, whether on foot or on four wheels. It's a give and take that I've been the beneficiary of myself, and proud to be part of such a community on that late and nerve-wracking night. 
Ultimately: Shit happens. Plans go sideways. Rigs break down. Years of good calls don't always guarantee avoiding that one bad call that gets you up shit creek without a paddle. The backcountry can always throw you a challenge somewhere along the way.
Sometimes all you can do is set up a camp chair, open a beer and wait it out. The best you can do is your part in keeping each other safe and helping out when you can. Interestingly enough, it's during those times you notice the small purple flowers eeking out a living in the vast desert landscape. It's when plans go awry that you can find endless trails crisscrossing white sand dunes and campsites with breathtaking views. It's during those times you put your skills to the test and hit that adrenaline rush that brings alive exactly everything of who you are and what you're capable of being.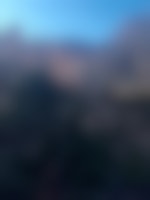 We want to acknowledge and thank the past, present, and future generations of all Native Nations and Indigenous Peoples whose ancestral lands we travel, explore, and play on. Always practice Leave No Trace ethics on your adventures and follow local regulations. Please explore responsibly!
Do you love the outdoors?
Yep, us too. That's why we send you the best local adventures, stories, and expert advice, right to your inbox.