Five Reasons I'm Raising Dirtbag Kids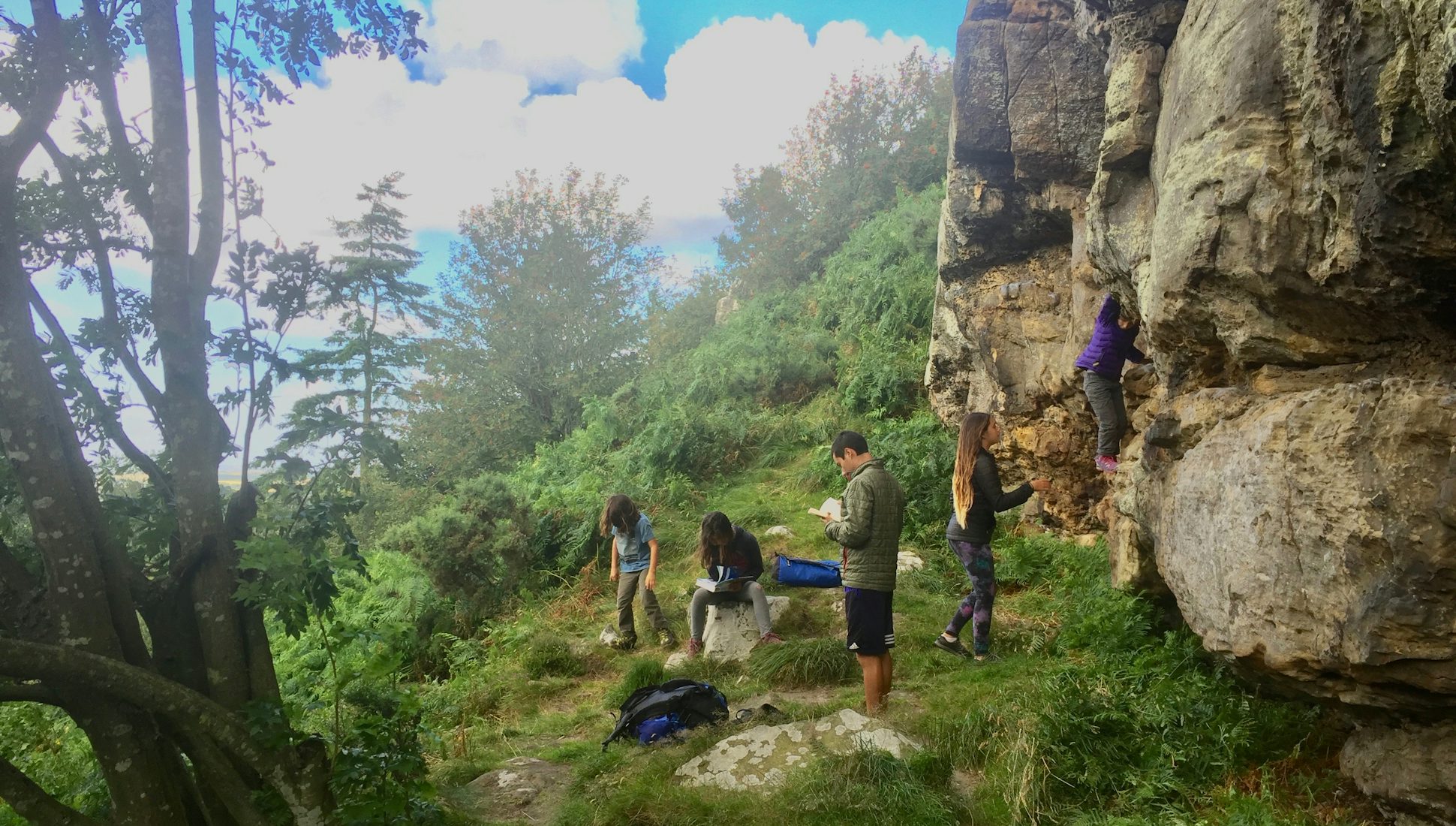 Anyone who lives in a way that movement, such as rock climbing, hiking, surfing, mountain biking, etc, prioritizes cleanliness or creature comforts, is a dirtbag. Is it wrong that I want my kids to be dirtbags too?
In modern societies, such a thing isn't even mentioned to most kids.  In fact, for most, the standard thing all kids hear is, "go to school," "eat your veggies," "wash your hands," "study hard."  I feel, however, that the dirtbag way of living, has its merits for kids and can create strong, persistent, industrious human beings that could make a difference in the world.
I don't make my kids shower daily and often when they do shower, it's a luke warm military style shower.  I encourage them to tough it out and sleep in a tent often.  When we were in Norway tent camping, it would only get dark for an hour a night and some nights the temperature dropped to freezing!  When we tent camped in Ireland, it rained every day and the temperature never got past 11 degrees Celcius. Although I haven't made them sleep under the stars or in the snow yet, I'm sure it's coming.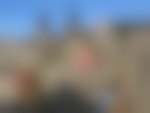 I often make my kids skip meals, especially if we are hiking or climbing for the first half of the day and know there's a big meal waiting for them afterward.  We rarely have a good WiFi and don't have cable (does anyone anymore?) and instead, our entertainment is found through reading, writing, and drawing.  For six months, they had to wear the same five outfits over and over (the mere thought of doing so would cause you to be ostracized in some teenage circles). 
We live out of our RV and life revolves around movement.  Seeking out new adventures has taken priority over cleanliness.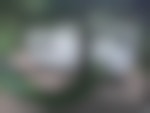 In a world that struggles with entitlement and instant gratification, creating a life intertwined with doses of purposeful hardship is important to me.  The only problem is, that in living this lifestyle and searching out new crags to climb, trails to follow, and waves to surf, it puts my kids in some of the most pristine nature and the little hardship they do endure becomes masked by panoramic views, jagged coastlines, rolling hills and black forests.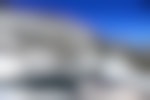 In Portugal, Wales, and Spain we camped on the most beautiful beaches overlooking prime surf breaks and only had to share the entire beach with a handful of other dirt bags.  In Germany, Italy, Norway, and Croatia we'd wake up with massive rock walls looming over us, begging to be climbed. In England, Scotland, France, and Switzerland we'd sleep at the base of the most majestic mountains ready to hop out of bed early to follow the trail to the summit and see life from a new vantage point.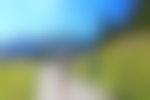 It's never easy. It's not all rainbows and sunshine. It's a lot of hard work. We fight who gets the hammock (and the bathroom) first.  When we eat, elbows are thrown to ensure you get your fair share.  The two youngest dirt bags whine…a lot.  When one person gets sick, the whole crew goes down.
But when given the option to return our lives to normalcy, with creature comforts like couches, living rooms, and toilets that actually flush, we chose, as a family, to continue the dream and live like dirtbags.  A life where going to sleep to the sounds of the waves and waking to the smell of the salt air marks the end and beginning of days filled with intention, purpose, and movement.
These are my top five reasons why I'm going to keep raising dirtbags.  
Love of sports, movement, & health.  When we wake up, the first thing on the agenda is what activity each person wants to do.  It could be hiking, climbing, biking, running, surfing, weight training, gymnastics, yoga, or jiu-jitsu, but regardless, everyone is going to want to prioritize their exercise for the day.  Many of our sports involve destination travel, which gives us purpose and direction for our travels. Instead of saying we want to go to various paid attractions and spend our time shopping or eating at restaurants, we center our travels on specific hikes, climbs, and surf destinations and if we happen to grab a bite at a restaurant afterward so be it, but that's not what's driving us to this nomadic lifestyle.
Idealism.  I'm sure this is why I started homeschooling my kids twelve years ago.  I knew I could give my kids a different view of the world.  Not that it's necessarily better, but I do think it's equally as good.  What homeschooling and our nomadic life have given my kids the most is time.  Being time rich gives you time to reflect, develop opinions, write novels (have you read our son's book I Am Epic?), and create websites (nomadswithapurpose.com was Gabi's masterpiece).  You'd think with the amount of time they have it would back fire and make them lazy, but I find it's actually done the opposite and made them more driven to be productive with their time so they can script their own future.  With all this idealism, I like to think my kids are learning accountability and self-motivation.  And who can't use more of that in the world?
Family bonding.  What I haven't deprived them of is time shared with us. Talking. There is a lot of talking going on in our family and it seems to know no boundary when it comes to topics.  We have conversations on the usual "hows the weather" talk, but also on running a business, dealing with complex relationships, analyzing literary works, politics, religion, you name it.  People tend to think my kids are very sheltered, but in reality, they have a very in-depth knowledge of what the adult world is like.  Sharing. There is no mine, his, hers when you live in such a small space.  We are a team and have to work together as one to pull this off.  Everyone pitches in for meals (and we tend to throw together some amazing ones too!), as well as the cleaning and constant organization that our tiny space requires.  It's become a shared dream with shared responsibilities.
Lack of materialism and consumerism. We don't really miss having "stuff", after all, we have nowhere to put it.  I think the more I'm ridiculed, the more I try to make a point of how much you can do without.  We have just enough to enjoy our sports, our idle time, and eat well.  Books, kindles or iPhones, and a camera have become prized possessions.  We travel light and when we do buy something, I think it has a deeper meaning now.  We look at strip malls and Black Friday sales with a bit of disdain and feel like there are very few material goods can take the place of surrounding yourself with the people you love in great open spaces and the sense of adventure a constantly changing backyard can bring.
Self-sufficiency & independence.  One of the greatest values this lifestyle has taught my kids is "I'll figure it out or I'll get by without."  It's a very different muscle that we've learned to flex and knowing they can get by with very little if needed has instilled toughness and confidence.  My favorite thing that it's taught them though is resource management.  We are very aware at all times of how much water is in our holding tanks and not allowing our gray or black water tanks to get full too fast.  Recycling and reusing as much as possible plays a big role in our everyday life, as does planning ahead and not being wasteful.
To some, I'm irresponsible, mean, selfish or just straight up crazy.  If you met me, you'd know I'm just idealistic (as well as a kind and loving mom) and believe the gifts I'm giving my kids, although quite unconventional, will carry them far in life.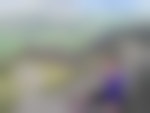 Sure it's nice to watch the sun rise over the hoodoos in Bryce and watch a sunset over Point Loma, but it's the physical challenge of putting yourself in new situations, pushing past your comfort zone, and accomplishing feats you only once dreamed of that allows you to appreciate the sacrifice and feel the deep gratitude for the opportunity to experience this awesome planet we live on.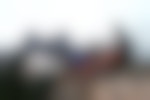 In defending our choice we solidify those ideals, and in doing so, we are choosing an ever changing front porch and a carefree lifestyle that actively seeks out new experiences and adventures over stability, security, or social standing.  We are telling the universe we are serious about living a life outdoors. A life on the road, on the crag, in the surf, or on the trail– a life well lived.
We want to acknowledge and thank the past, present, and future generations of all Native Nations and Indigenous Peoples whose ancestral lands we travel, explore, and play on. Always practice Leave No Trace ethics on your adventures and follow local regulations. Please explore responsibly!
Do you love the outdoors?
Yep, us too. That's why we send you the best local adventures, stories, and expert advice, right to your inbox.